HBO has a reputation when it comes to sexually ripe programming. With "after dark" hits like Real Sex and Cathouse: The Series, the pay-cable network has and will probably never completely abandon the porn-like series that have become more synonymous with its satellite network Cinemax (a.k.a. Skinemax). Really, HBO is more upfront about the offerings than anything resembling "softcore" --  it doesn't get much more blatant than "G String Divas."
HBO's late-night programming isn't for everyone. If you're looking for a more traditionally sexy route, check out these Hollywood-approved movies currently streaming on the platform.  
Recommended Video
These Tacos Are Made for Dunking
Behind the Candelabra (2013)
Director Steven Soderbergh took the story of pianist Liberace and his lover, Scott Thorson, to HBO because there were too many scenes of graphic homosexual acts for studios to take a chance on it. Which is a shame, because Michael Douglas and Matt Damon deliver wildly entertaining performances as Liberace and Thorson, respectively, in a story based on Thorson's memoir of their relationship. The film, like so many tales of fame, takes a tragic and downright creepy turn (don't force your lover to get plastic surgery to look like you, folks), but it's a no-holds-barred look at one of the world's most public personalities who managed to keep his personal life private for the vast majority of his career. 
Body Heat (1981)
It may be set against the backdrop of a searing, humid Florida summer, but Body Heat, directed by the first Star Wars trilogy and Raiders of the Lost Ark co-writer Lawrence Kasdan, is like a heatwave in itself. The hot neo-noir finds Kathleen Turner as a femme fatale set on doing away with her husband with the help of her new lover, played by William Hurt. Meanwhile, there are bodies to be buried and arson crimes to be committed, and the assistant deputy prosecutor (played by Ted Danson) and a detective (J.A. Preston) follow the trail to the explosive end. It's the formula for a pinnacle erotic thriller, and this one in particular will make you sweat.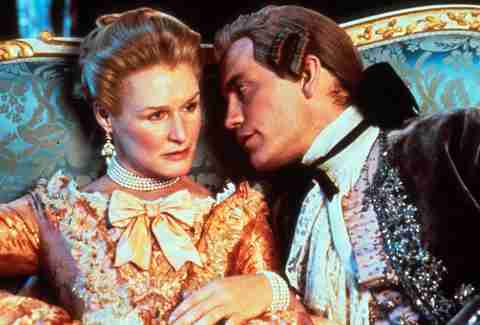 Dangerous Liaisons (1988)
Dangerous Liaisons is all about the art of seduction, and Stephen Frear's 1988 adaptation of the classic 18th century French novel is definitely a grandiose masterpiece on the craft. The film garnered a handful of Oscar nominations, and hails a cast of Glenn Close, John Malkovich, and Michelle Pfeiffer who are all at their most delicious and deceitful when a calculated game of lust unravels between them. Dangerous indeed!
The Danish Girl (2015)
In The Danish Girl, Eddie Redmayne plays Lili Elbe, a transgender Danish painter who is the first person to undergo gender-reassignment surgery. Director Tom Hooper took great pains to recreate Lili's 1920s Copenhagen, and the end product is gorgeous, from the costumes to the canals to the brushstrokes of every artist who crosses the screen. Alicia Vikander's Oscar-winning supporting performance as Gerda, Lili's wife, also lends an aching pathos to the transition, and the pure relationship between her, Lili, and new lovers smolders as their love finds a new form when Lili divinely engages with her true feminine self.
The Favourite (2018)
The pomp of political theater is often used to disguise the mindless cruelty and arbitrary decision making going on behind the scenes. The Favourite, which follows Queen Anne of Great Britain and Ireland (Colman, who won a Best Actress Oscar for her performance) and the two women (Weisz and Stone) vying for her attention and affection, is aware of that tension and appropriately plays it for brutal laughs. Stone's newly arrived Abigail manipulates and humiliates herself to acquire power; Weisz's more experienced Lady Sarah schemes and triangulates to preserve her status; Colman's easily irritated Queen Anne simply lets her whims dictate her actions. Watching the three of them clash is a vulgar pleasure. 
Gia (1998)
Angelina Jolie stars as Gia Marie Carangi, considered by some to be the first "supermodel," in this tragic biopic that doesn't skimp on the rejection of sexual convention that helped define her early career. You may be familiar with the nude photoshoot behind a chain-link fence, which leads to Gia's relationship with makeup artist Sandy Linter, a scene unflinchingly recreated in the film, but the depth Jolie brings to Gia's character makes this much more than a typical "unknown shoots to fame before a tragic fall" narrative arc. 
Honey (2003)
This early-aughts dance classic was a star making moment for Jessica Alba. Here, Abla is Honey: a sexy, confident hip-hop dancer in NYC determined to pursue a career as a music video choreographer. A largely formulaic plot unfolds when an industry professional threatens to smear her career if she refuses to sleep with him, but Alba's appeal in the form of sheer ambition and her freedom on the dance floor bring a certain flavor to the flick. You catch more flies with honey than vinegar, and this movie knows that with its sticky sweetness. (Plus, there's a lot of great '00s rap star cameos -- what's not to love about that?)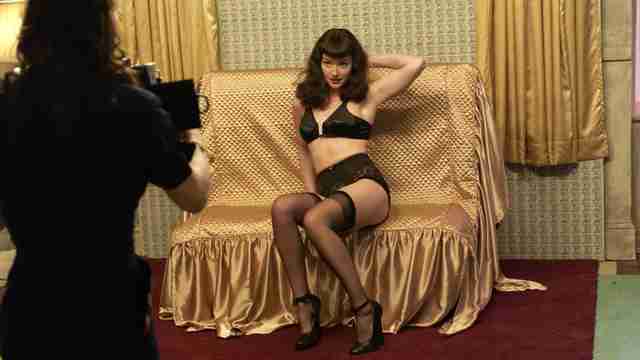 The Notorious Bettie Page (2005)
From early years of abuse to a descent into mental illness late in life, pin-up icon Bettie Page's life was threaded with tragedy. But her work as a photographic subject, bringing sexuality and fetish imagery from the underground to just under the surface of mainstream, made her worthy of the history books. Actress Gretchen Mol and American Psycho director Mary Harron's dramatization doesn't hold back in recreating the looks and skin that made Page a controversial, but irresistible figure.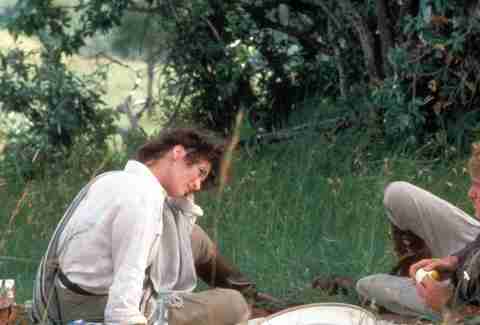 Out of Africa (1985)
Meryl Streep. Robert Redford. Need we say more? This Best Picture winner is a romantic epic that focuses on the real life of Karen Blixen, a Danish baroness transplanted to Kenya to invest in a coffee farm where she meets a big game hunter played by Redford. Tragedy may be abound, but the affair that develops between them is as sprawling as the film's iconic shots of the African plains. It's like an Old Hollywood love story, and, as ever, the two leads bring on the charm.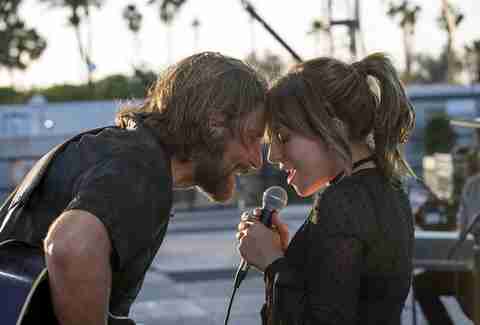 A Star is Born (2018)
This is a movie of competing voices: On one end of the spectrum, you have the guttural croak of Jackson Maine, the hard-living, cowboy-rock troubadour played by the film's director, producer, and co-writer Bradley Cooper; on the other end is the soulful roar of Ally, the waitress harboring dreams of stardom played by IRL pop icon Lady Gaga. The contrast between the two vocal deliveries is part of what makes the film's Oscar-winning power ballad "Shallow" so immediately alluring, the sonic equivalent of your goosebumps getting goosebumps, and that same tension drives the film's most compelling scenes. A claustrophobic movie about fame, A Star Is Born works best in its completely captivating first hour, which explores the creative and romantic spark of Jackson and Ally's relationship. You have to believe in this fiery relationship for the story to work -- and their sizzling chemistry certainly makes you believe in the fantasy of a black SUV providing a portal to another life of jam-packed festival stages, booze-soaked backstage parties, and tightly choreographed SNL performances.