If your love life's been stalled out because you've been unable to let that special someone know how you feel via deep-cut Candlebox tracks, fear not: the mixtape has been reborn. Introducing Sharetapes, hotel key-sized cards that look exactly like the Maxell XL-IIs the world used to fill with hand-picked songs (Wait, you used URs? Gross.), and let you send anyone a playlist.
Here's how it works: just order a pack of tapes, which, again, are actually cards, because highway truck stops control a strict monopoly on selling actual cassette tapes, 90% of which are required to be Fleetwood Mac.

Then make a playlist on Spotify, 8tracks, YouTube, or some other awesome site you should stop keeping to yourself, and add it to a tape by popping "record" at ShareTapes.com. They'll use advanced wizard science to shove all the music inside the card; you're just responsible for knowing a "person" who "likes" "music".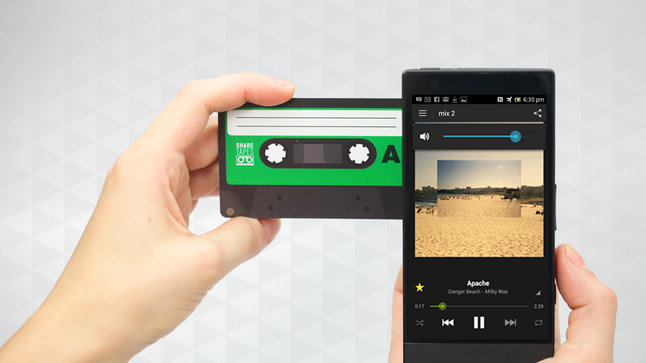 Your lucky recipient just has to tap the card against any NFC-having phone (Near Field Communication, not National Football Conference, since none of those guys are good at singing), or failing that, scan the QR code on the back, and they'll be able to let "Butterfly (Reprise)" tell them how much you love them within seconds.