Which kind of flask are you?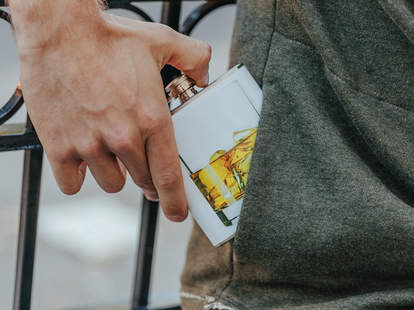 Plenty of occasions these days call for an emergency supply — parties, funerals, whenever you damn well please, etc. (Regardless, make sure you're responsible and legal each and every time.) Now, a brown paper bag may be cost-efficient and versatile, but it won't show off your gleaming personality. Solution: a flask. In our collection, there's one for every type. Find out below which fits you, pick one up, and throw one back. Cheers!

Perfect for keeping it casual. You live your real life on nights and weekends. You might bring a flask to your buddy's place, or take it along on a Saturday afternoon stroll. Easy on the wallet and not too flashy, these show a little nonchalant personality and go wherever you need them to, so that your liquid courage is always within reach.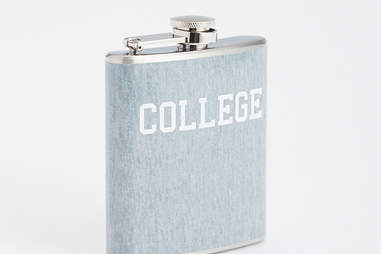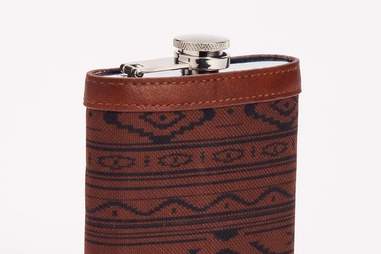 Leighton Pope
Perfect for a classy night out. You don't mess around when it comes to your accessories — Izola prides itself on craftsmanship, and so do you. You like your blazers well-tailored and your whiskey small-batch. These minimalist, elegant flasks eschew the traditional rectangular shape for a clean, stainless steel circle. They ooze refinement and quality, and are happiest in a gentleman's pocket.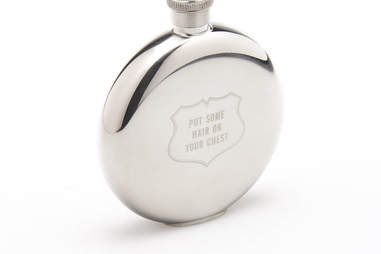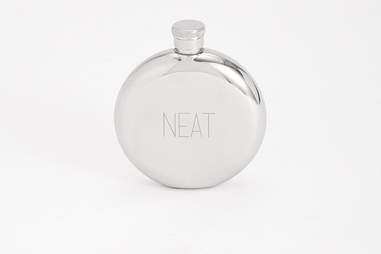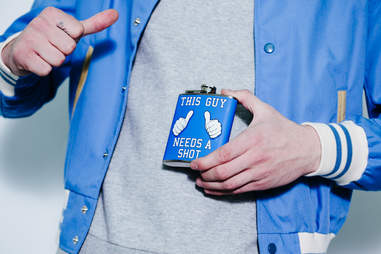 Perfect for breaking the ice and keeping spirits high. You're the life of the party, you've got jokes, and you were born to make people laugh. You have a whole arsenal of gags up your sleeve, so why not add another to your back pocket? These flasks are a visual one-liner that'll keep everyone chuckling, whether you're charming everyone with a witty toast or simply taking a break.