We all loved Stranger Things, so it's inevitable that we're all going to attempt to dress up as a character or three from Netflix's summer smash during Halloweekend. With all that competition, you'll need more than just a bloody nose to win an Eleven costume contest.
Your entry-level Barb and Eleven costumes were already covered in our Halloween 2016 costume guide, so we picked out some less expected ways to showcase your fandom. Using our handy tips, your getup will look fresh from the Upside Down.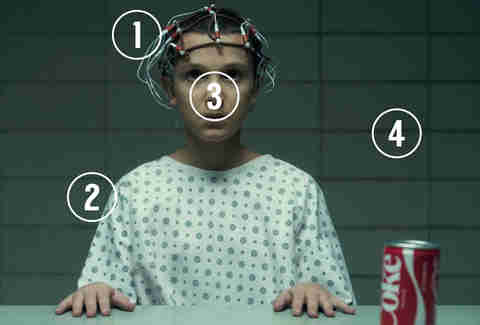 Science Experiment Eleven
Everybody's gonna wear a dirty-blonde wig -- turn your version of Millie Bobby Brown's icon up to 11 by recreating her laboratory look. You'll need: 1) A colander that can comfortably accommodate your head; 2) a hospital gown; 3) fake blood for your nose; 4) bonus: a floater vest, in case you encounter any sensory-deprivation tanks.
Joyce Byers
Will's fragile, devoted mother is the real hero of the story, thanks to Winona Ryder's aching performance. You'll need: 1) A shaggy '80s wig, slicked down with a little Crisco; 2) an army jacket; 3) infinite packs of Camel cigarettes; 4) a tangle of Christmas lights, which you cradle like the child you're missing.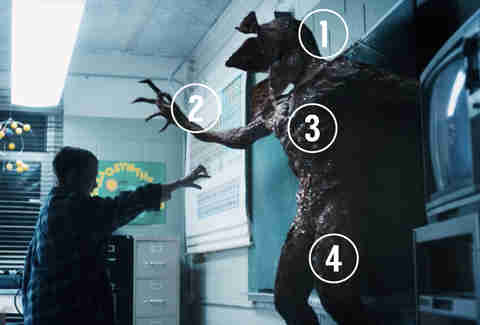 Jonathan
You're a big ol' softie. You'll need: 1) A wig with bangs; 2) a denim jacket; 3) plaid flannel; 4) a camera to protect from your enemies; 5) and a Clash-packed sad-boy mixtape.
Sheriff Hopper
If you're a great sleuth, and love to play hero. You'll need: 1) A cool hat; 2) sheriff uniform; 3) a medium number of cigarettes; and 4) a secret stash of Eggo waffles.
Will Byers
Dibs on this one, because I'll be missing from your party and no one will be able to find me. You'll need: To stay home.
The Ouija Wall
A very important and underrepresented part of the series. You'll need: 1) A wallpaper-inspired floral shirt, 2) painted with the alphabet; and 3) string lights.