Recommended Video
Here Are the 4 Craziest 'Game of Thrones' Theories (Spoilers)
What's going to happen in Stranger Things 3? Justice for Sean Astin's Bob? A spinoff starring Eight? The '90s? We imagine you devoured 2 like Taco Bell -- furiously, and in a way that left you with lots of embarrassing questions -- and now you're wondering when it's socially acceptable to go back. Understandable. We don't have all the answers, but we do have some. For the latest on Hawkins' next nightmare, consult the below compendium, which we'll update as more info becomes available.
Is there going to be a Stranger Things Season 3?
"FOR THE LOVE OF STEVE, DUH!" That's what the streaming service said a month after 2 's release, when it made things official. The quick re-up makes sense: Netflix nixing Season 3 would have been like the Bulls dropping Michael Jordan in 1997 -- extremely dumb, basically impossible. Nielsen said that a "significant viewing event occurred" when 2 premiered at the end of October, with a reported 15.8 million Stateside viewers tuning into the first episode in the first three days (plus the full nine-episode run averaged 4 million, and 361,000 lunatics became permanently fused to their couches as they watched the whole thing within the first 24 hours of release). The Walking Dead's most recent premiere bagged around 15 million viewers. In other words, Stranger Things is the streaming service's MVP. You can probably bank on at least a four-peat.
Creators Matt and Ross Duffer have (unofficially) confirmed as much. "We're thinking it will be a four-season thing and then out," Ross told Vulture earlier this year. "Hearts were heard breaking in Netflix headquarters when the brothers made four seasons sound like an official end," executive producer Shawn Levy said later. "The truth is we're definitely going four seasons and there's very much the possibility of a fifth. Beyond that, it becomes, I think, very unlikely." Why? "I think there's going to come a point where [it's like], why aren't these people leaving Hawkins?" Ross said. "Like we're going to stretch credibility."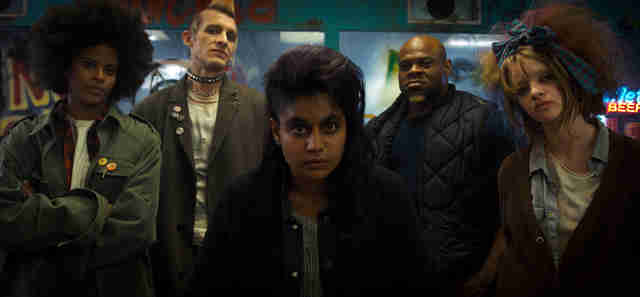 When is Season 3 coming out?
Rumors of production beginning this summer withered when Levy said the Stranger Things team was still heading to the writers' room this fall. He hinted they'd begin shooting next year. Despite the update, it still seems like the production process is moving quickly; rightfully so, as the writers are well aware time is not on their rapidly aging cast's side. Expect Season 3 fall 2018 or early 2019.
Where will Season 3 take place?
Likely Hawkins, but don't forget about Kali, perpetually on the lam. The seventh episode, though polarizing, was the show's way of starting drama outside Hawkins and fleshing out its world. As the brothers have already noted, the saga would get too insane and unbelievable if it just stayed in one place forever. ("They're going to have to get the fuck out of this town!" Ross told Vulture. "It's ridiculous.") Don't be surprised if you see more side quests.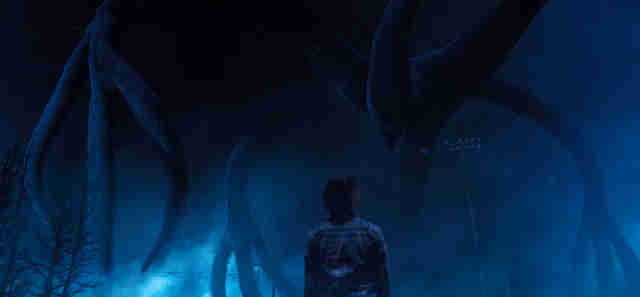 When will Season 3 take place?
The writers are still breaking story, but it's looking like Season 3 will jump ahead at least another year, to 1985 -- in large part to keep up with the aging child actors dilemma. "We're never going to do a story line that pretends the kids are younger than they are," Levy told Collider. Considering the characters will all be 14 -- and the actors a little older -- we might see them in high school.
What happened to the Mind Flayer?
Though the kids will change, their nemesis won't. As seen in the Season 2 finale, the Mind Flayer is still stalking Hawkins, hungry as ever. "Yeah, we don't end it on a totally happy note, do we?" Ross told THR. "The hope we wanted people to get out of it is that this thing [is still out there]. They've shut the door on the Mind Flayer, but not only is it still there in the Upside Down, it's very much aware of the kids, and particularly Eleven."
Is Will (finally) okay?
How did that smoke monster survive an entire season in the Upside Down? Noah Schnapp, who plays Will, says he thinks the Mind Flayer still has a hold on his character. "I feel like it can't be [out of him]," he told THR. "There's this massive monster taking over all of Hawkins, and all you have to do is light a few fires and turn on a few heaters, and he's gone? It just doesn't make sense to me, really." Honestly, same.
What will happen to Eleven next?
That ominous ending could be paving the way for a new, more powerful host. Because of a Dungeons & Dragons theory popularized by Nerdist, some fans are predicting the vengeful Mind Flayer will set its sights on Eleven, with plans to possess her and either sow chaos or use her powers to augment its own (see: Mind Flayer Lich and Mind Flayer Arcanist). In other words, Hawkins' guardian angel could become its angel of death.
Who else is coming back?
Nothing official yet, but a better question would be, "Who isn't coming back?" You can probably count out Barb and Bob. And Steve might be going to college? As for the others? THR notes that the core cast is signed for six years. But with renegotiations scheduled for early 2018, many of the major and minor characters could return with different shares of the spotlight.
Take Will, for example. "I feel like we really put Will through the wringer," Matt told THR, "and maybe now we're going to give him a break." It wouldn't be surprising to see more of Kali and Matthew Modine's bad daddy in his place. "I would say that if we were going to kill Brenner... as an audience member watching the show, if that was his death, that would be very unsatisfying to me -- when the monster jumps on him and we cut away," Matt told IGN last year. "He would deserve much more than that as an ending. So yes, there's a possibility of seeing him again."
Mike's mom is getting a bigger role
But perhaps the most intriguing post-Season 2 tease has been that of Mike's mother, Karen Wheeler. Her romantic subplot with Billy was reportedly minimized and shelved for the future. "We have much more story for Karen that is linked to her discontent and her dissatisfied sexuality," Levy told Glamour. "We're not done with Karen Wheeler and her failing marriage."
Most importantly: Will Season 3 be a dog season or a cat season?
Justice for Chester.
Sign up here for our daily Thrillist email and subscribe here for our YouTube channel to get your fix of the best in food/drink/fun.