23 striking photos taken while riding public transit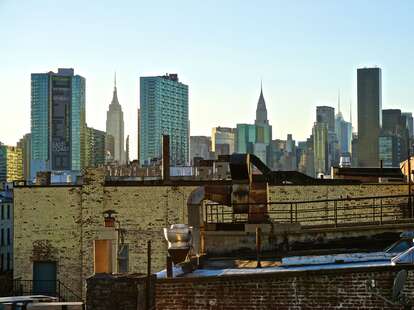 If you heard the phrase "the view from mass transit", your first thoughts might be of the terrifying backsides and frontsides of people standing way too close to the seat you were so "lucky" to snag. But take the time to look out the window instead of straight ahead into those unfortunate eyefuls and you can catch some phenomenal sights. To drive that point home without driving ourselves, we took photos while taking all manner of public transport in New York, New Jersey, Rhode Island, Connecticut, and New Hampshire, which by the way wants you to know that it is not the same state as Maryland.
Roosevelt Island Gondola, NYC: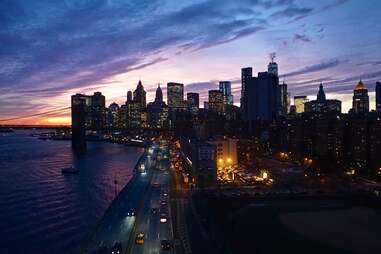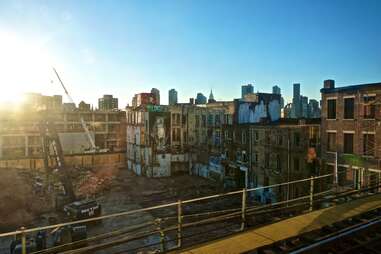 Hoboken Ferry, New Jersey:
Providence Public Bus, Rhode Island:
Staten Island Ferry, NYC:
Amtrak Northeast Corridor, Connecticut:
Hudson Line Metro-North, New York: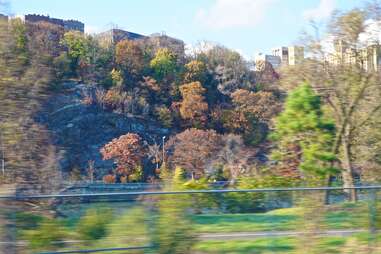 Morristown Line NJ Transit, New Jersey: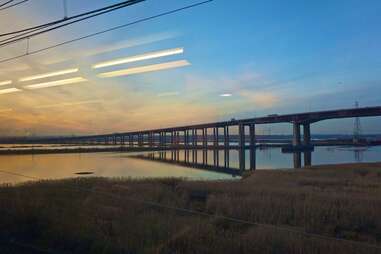 Bike Share on Randall's Island Cycling Paths, NYC
Ed. Note: Not sold on subways and buses as sightseeing opportunities? Bike shares -- which are popping up all over the country -- definitely offer some sweet views sans the crowd. Just think about stopping before snapping photos. Or not.
When snapping your own pics, consider this camera
All the shots above were taken with the Sony Alpha a6000 mirrorless camera. When photo opps are flying by fast, you're gonna be very thankful for its fastest-in-category autofocus, its 24.3MP resolution, and the ease with which you can whip it out (it's half the size and weight of a DSLR).