'Succession' Is Finally Back, and Here's What's at Stake in Season 2
HBO
HBO
By the time Succession finished up its first season last summer, it had staked a spot in the pantheon of great modern television shows. Or at least ones with great first seasons. The misadventures of the Roy clan -- a group of ridiculously wealthy, mostly out-of-touch strivers who resemble some real-life ridiculously wealthy, mostly out-of-touch strivers -- became the closest thing TV had to Shakespeare: Blistering insults, engaging power struggles, and, at the end, awful tragedy.
When it returns this Sunday, the quality remains exactly the same. The Roys are up to their old tricks and it's equally delightful and horrifying to watch. As patriarch Logan (Brian Cox) shifts his favor each episode, it's impossible not to fall deeper under the spell of these genuine assholes and the people who orbit them. Ahead of the premiere, let's revisit what's at stake and what everyone's up to.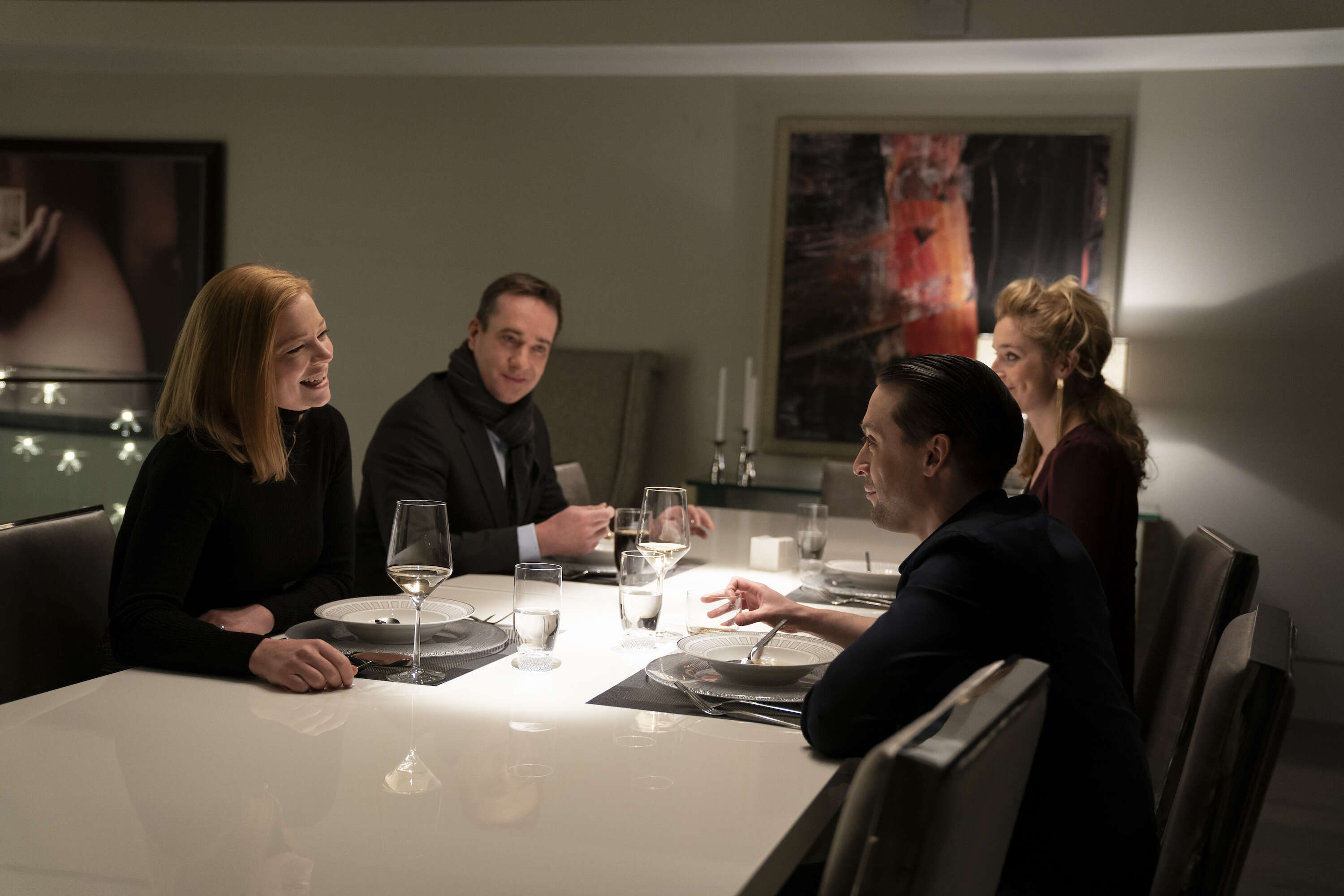 Who are the Roys?
Meet the Roys, who are essentially the Murdochs, but also aren't, because they are also the Redstones, but also aren't, because dashes of other media titans are tossed in. At the top of this fictional totem pole is Logan Roy, played by veteran actor Brian Cox. Logan is perpetually flirting with the idea of handing off control of his company to one of his scions, but is never fully willing to relinquish his ironclad hold. The stroke he suffers in the pilot episode only seems to strengthen his resolve to maintain in power, his latest wife, Marcia (Hiam Abbass), by his side. When the series begins, his son Kendall (Jeremy Strong) is the apparent heir, but his father's intransigence and his own natural pull towards self destruction leads him to mount an insurgency and fall back into old patterns of drug abuse. Logan's other son Roman (Kieran Culkin) is a loudmouth do-nothing with severe sexual hang-ups. His daughter, Shiv (Sarah Snook), appears to be the most centered of the bunch, pursuing a career as a political consultant. She marries Tom Wambsgans (Matthew Macfadyen), a midwestern outsider with a boisterous spirit and an undeniable weird side, who is desperate to make good at Waystar. Tom takes good old Cousin Greg (Nicholas Braun) under his wing. Greg, bless his soul, is a fuckup nephew of Logan's who enters the family's orbit after vomiting out of a mascot's face at a Waystar theme park, and somehow becomes everyone's gopher. Finally, there's Connor (Alan Ruck), Logan's eldest son, a dilettante who has been living on a ranch and dating Willa (Justine Lupe), an aspiring actress/escort. Connor ultimately decides he wants to run for president despite no qualifications whatsoever.
But who else should I pay attention to?
Gerri! Gerri! Gerri! Sorry, I love Gerri (J. Smith-Cameron), who is senior counsel at Waystar Royco and somehow manages to come off as level-headed and just as deranged as everyone else in her tolerance of the Roys' high jinks. Her relationship with Roman in the second season is unhinged. There's also Frank (Peter Friedman), long-abused one-time Chief Operating Officer of Waystar, who is unceremoniously fired in the first season. He'll be back though. And then there are the enemies -- namely, Stewy (Arian Moayed) and Sandy Furness (Larry Pine), who helped Kendall try to stage a coup against his dad last season. You'll also want to recall Lawrence (Rob Yang) who runs a Vice-type publication named Vaulter that Kendall brings into the Waystar fold, and remember these two hook-ups: Nate (Ashley Zukerman), the colleague with whom Shiv had an affair, and Tabitha (Caitlin FitzGerald). Tabitha's situation is a little complicated. She made Tom swallow his own load at his bachelor party, but then started dating Roman (they aren't having sex, though, because of his many issues).
So what's happening when Season 2 starts?
If you'll recall, last season ended on a huge downer when a fucked-up Kendall committed accidental manslaughter, driving a car off the road and killing a caterer at Shiv's wedding in England. Logan discovered his kid's indiscretion and used it to get him to blackmail him into calling off his planned takeover of the company. It's the first season's most chilling moment, with Kendall, scared and neutered, being brought back under his dad's wing. Shiv and Tom got married, but at the same time decided to have an open relationship (at least on Shiv's part). Roman, meanwhile, was responsible for a satellite blowing up. (There weren't any casualties.) You'll also want to remember that Tom asked Greg to shred a bunch of documents related to misconduct on Waystar's cruise ships, but that Greg was savvy enough to maintain copies of them of them for personal use.
Where do we pick up?
Almost exactly where we left off. Kendall has decamped for a remote spa, but is almost immediately called back to civilization to do damage control. He's at Logan's beck and call, a shell of a human being. (Please do not underestimate the incredible work Strong has done here, now leaning into Kendall's pathetic hollowness.) With Stewy and Sandy still planning to acquire Waystar, Logan is on the offense and shifting roles around. He anoints Kendall and Roman joint COOs, puts Tom in charge of the Fox News-like ATN, and secretly conveys to Shiv that he thinks she should be the one to rule all. (Connor, by the way, still thinks he should do the whole running-for-president thing, much to everyone else's dismay.) Much of at least the first half of the season will revolve around Logan's newfound resolve to buy a competing news organization -- think CNN -- run by an equally kooky but much more liberal family. What's incredible about what creator and showrunner Jesse Armstrong accomplishes here is that each episode feels like an event, without sacrificing the character moments that make the Roys strangely sympathetic. The festivities -- a gathering at the Roys "summer palace," a cocktail party hosted by Connor, a corporate boar-hunting retreat to Hungary -- are spectacular, but never frivolous. They all build to something meaningful, whether that's amusing, terrifying, or a combination of the two.
Any new cast members?
A follow-up to a well-regarded first season means a new crop of guest stars on hand to spar and aid with the Roys and their associates. On the side of the company, there's Jeannie Berlin (from The Night Of and much more) as an ATN honcho who refuses to suffer fools (a.k.a. Tom) even when they are making good points about the network's horrific politics. Oscar-winner Holly Hunter drops in starting in the fourth episode as the slippery CEO of PGM, the company Logan is desperate to bring into his empire, while Cherry Jones plays the Bard-worshipping matriarch of that other brood. Finally, there's Jessica Hecht as a prying biographer who wants to get all of Logan's dirty secrets out in the open. It's addictive stuff.
Sign up here for our daily Thrillist email and subscribe here for our YouTube channel to get your fix of the best in food/drink/fun.