16 Movies About to Blow Up at the Sundance Film Festival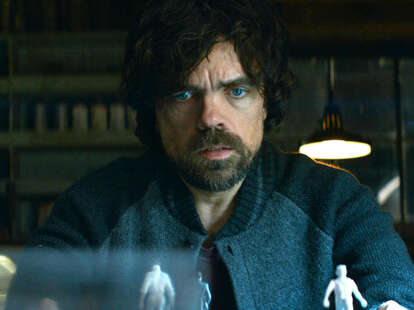 This year's Sundance Film Festival kicks off Thursday night, unofficially signaling the start of the 2017 movie cycle. Whatever else you might predict about the coming year, it's hard to argue that it won't be a strong one at the cineplex, thanks in no small part to a particularly compelling Sundance lineup showcasing 113 feature-length films from 32 different countries. Thrillist will be on the ground in Park City, Utah, to scope out gems -- likely Oscar nomineesManchester by the Sea and Weiner debuted there last year -- but before we head to the airport, here are the 15 selections we expect to be hearing a lot about in 2017.
Rememory
Starring: Peter Dinklage, Julia Ormond, Martin Donovan, Anton Yelchin
Director: Mark Palansky (Netflix's A Series of Unfortunate Events)
The gist: A man (Dinklage) steals a machine that can extract, record, and play a person's unfiltered memories.
Why it's buzzing: The combination of Dinklage (an underrated actor, even with Game of Thrones Emmys to his name) and a Black Mirror-esque premise certainly stokes our curiosity. But Palansky, who made a little-seen gem called Penelope with Christina Ricci more than a decade ago, is a secret weapon who could give the sci-fi parable a fairy-tale touch.
The Big Sick
Starring: Kumail Nanjiani, Zoe Kazan, Holly Hunter, Ray Romano
Director: Michael Showalter (Hello, My Name Is Doris)
The gist: Nanjiani and screenwriter Emily V. Gordon adapted their own curving courtship into this comedy about a traumatic event that brought them, and their families, closer together.
Why it's buzzing: Judd Apatow produced this melancholy dramedy, which has the potential to catapult Nanjiani from Silicon Valley side player into a viable leading man. Pouring his memories into a movie, which recounts how Gordon wound up in an induced coma, should give him the vulnerability and awkward comedic beats to make it happen.
A Ghost Story
Starring: Rooney Mara, Casey Affleck, Will Oldham, Sonia Acevedo
Director: David Lowery (Pete's Dragon)
The gist: Per the movie's description: This "meticulously sparse narrative contemplates a spectral figure who was once a man ... prematurely taken from this Earth, he makes his way toward his former home, where he is fated to remain forevermore."
Why it's buzzing: The eclectic curation and talent investment from entertainment company A24 has cultivated a rabid fanbase in the trenches of the internet -- like Christopher Nolan or J.J. Abrams, whatever it does next is immediately exciting. A Ghost Story, a micro-indie from a blockbuster director, adds to the allure. On Instagram, Lowery was quick to clarify that his mysterious relationship movie was not a horror movie, but will scare you if you are frightened by the following things: "1.) staring out windows for long periods of time without talking 2.) silence 3.) wind 4.) pie 5.) modern pop music 6.) old Texas houses 7.) the sound of crickets (on the soundtrack but also maybe in the theater) 8.) urban real estate development 9.) dimensional portals 10.) two seconds of skeletons." In A24 we'll trust.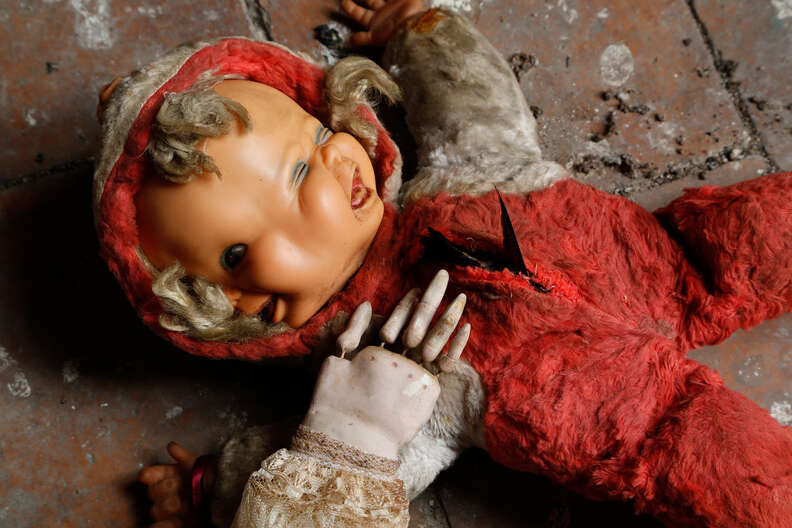 XX
Starring: Natalie Brown, Melanie Lynskey, Breeda Wool, Christina Kirk
Director: St. Vincent, Karyn Kusama (The Invitation), Roxanne Benjamin (Southbound), Jovanka Vuckovic
The gist: The first all-female-driven horror anthology promises "supernatural frights, predatory thrills, profound anxiety, and Gothic decay."
Why it's buzzing: Very few women have made horror movies over the years. Many women have horror stories to tell. Judging from the trailer, XX is about to make that point in the most ferocious way possible. What's scarier: a giant panda lighting a birthday cake or a living doll who can't stop blinking?
An Inconvenient Sequel
Starring: Al Gore
Director: Bonni Cohen, Jon Shenk (Netflix's Audrie & Daisy)
The gist: The former vice president returns with a sequel to his hit climate change documentary.
Why it's buzzing: You have to wonder if Gore thought he'd be making his second major climate case in a world run by people who give a damn. Not the case. As we brace for regime change and shifting policies, this visual assessment of how we've done since the first movie, and plea for continued fighting, could be more tragic than intended.
I Don't Feel at Home in This World Anymore
Starring: Melanie Lynskey, Elijah Wood, David Yow, Jane Levy
Director: Macon Blair (star of Blue Ruin)
The gist: Two neighbors' amateur burglary investigation leads them to "a gang of degenerate criminals and a dangerous, bizarre underworld."
Why it's buzzing: Netflix picked up Blair's directorial debut, described in the Sundance notes as "Coen Brothers-esque," before the festival, which could be a signal of raves to come. We were big fans of Blair's regular collaborator Jeremy Saulnier, who directed the nail-biting, arm-breaking survival thriller Green Room. If the actor picked anything up along the way, I Don't Feel at Home in This World Anymore should have us laughing and quivering.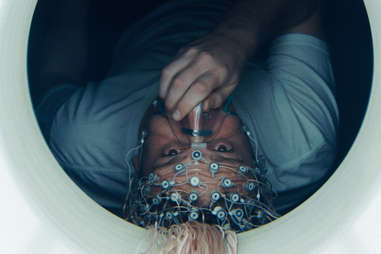 The Discovery
Starring: Rooney Mara, Jason Segel, Robert Redford, Jesse Plemons
Director: Charlie McDowell (The One I Love)
The gist: A year after scientists confirm the existence of an afterlife, and millions have committed suicide to get there, a man and a woman fall in love and... try to make it work.
Why it's buzzing: With the help of Elisabeth Moss and Mark Duplass, McDowell twisted The One I Love's romantic premise in knots with magical realism and two head-butting performances. His follow-up -- produced after a directing stint on Silicon Valley -- sounds even more intriguing and Reddit-ready. The movie will premiere later this year on Netflix and should inspire theories based on festival reactions until then.
The Yellow Birds
Starring: Alden Ehrenreich, Tye Sheridan, Jack Huston, Jennifer Aniston
Director: Alexandre Moors (Blue Caprice)
The gist: Based on Kevin Powers' acclaimed novel, Ehrenreich stars as a 21-year-old soldier whose best friend goes missing in Iraq. He returns home looking for answers.
Why it's buzzing: Hype around The Yellow Birds is all about pedigree. Moors, who cut his teeth on music and commercials, impressed with Blue Caprice, a tense look at the 2002 Beltway sniper attacks (which, sadly, few saw). His star, Ehrenreich, is about to play frickin' Han Solo in a Star Wars spinoff. Their war novel adaptation comes courtesy of David Lowery (see: A Ghost Story). Let's hope the stars align.
Bushwick
Starring: Dave Bautista, Brittany Snow, Angelic Zambrana, Jeremie Harris
Director: Cary Murnion and Jonathan Milott (Cooties)
The gist: Two Brooklyn natives outrun the invading militia forces of a new civil war.
Why it's buzzing: Finally, hipsters get the artisanal Black Hawk Down they deserve. With our current cultural divide looming, this inventive thriller should be even more poignant. Bautista is quickly becoming one of the more versatile action stars. If he can bring half the energy his fellow WWE stars bring to direct-to-DVD movies, Bushwick could become the must-see of Sundance's Midnight Movie category.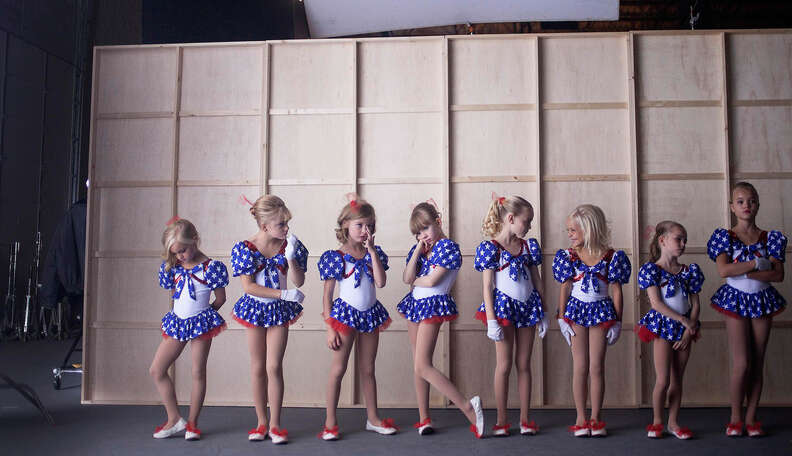 Casting JonBenét
Director: Kitty Green (Ukraine Is Not a Brothel)
The gist: This fiction-nonfiction hybrid investigates the infamous, unsolved death of the 6-year-old beauty queen by collecting reactions from residents of her Colorado hometown.
Why it's buzzing: 2016 saw multiple JonBenét Ramsey docuseries once again attempting to unravel the mystery behind the tabloid-friendly murder, and once again saying little on the subject. Green hopes to trounce the clickbait with a documentary that explores the case's mesmerizing qualities, or as she puts it, "the collective memories and mythologies the crime inspired." As you might imagine, Netflix already called dibs on this one.
Wilson
Starring: Woody Harrelson, Laura Dern, Judy Greer
Director: Craig Johnson (The Skeleton Twins)
The gist: Daniel Clowes' neurotic misanthrope comes to the screen in this biting look at life's purpose.
Why it's buzzing: Sundance star vehicles are always a gamble: For every Little Miss Sunshine, you have a Don Jon (what, you don't remember Don Jon?). But Harrelson, on a streak since his True Detective turn, and Clowes serving as screenwriter, make us think this could be a worthy successor to the comic writer's last great page-to-screen adaptation, Ghost World. Fox Searchlight will release the movie on March 24th, an act of faith that makes the Sundance debut more of a test run.
Lemon
Starring: Brett Gelman, Judy Greer, Michael Cera, Nia Long
Director: Janicza Bravo
The gist: It's hard to tell, but the Sundance description claims the movie "questions what it means to truly unravel."
Why it's buzzing: From the outside -- photos of Gelman dressed in his underpants -- Bravo's debut feature looks like it escaped from the 3am Adult Swim lineup. We can only hope it's that polarizing. For a taste of what to expect (and why we expect Lemon to make a splash), watch Bravo's idiosyncratic, semi-sadistic short, Gregory Go Boom, starring Cera and available at the actor's comedy site, JASH.
Brigsby Bear
Starring: Kyle Mooney, Claire Danes, Mark Hamill, Greg Kinnear
Director: Dave McCary (Saturday Night Live)
The gist: Isolated for 25 years, the infantile James (Mooney) enters the modern world to discover he's the lone fan of the kids TV show Brigsby Bear Adventures.
Why it's buzzing: Mooney and McCary's comedy group Good Neighbor became the de facto Digital Short creators after Andy Samberg and The Lonely Island troupe left Saturday Night Live in 2012. With Brigsby Bear, the duo turns their bizarre sensibilities to the feature film. Every year there's some old SNL cast member with an indie vehicle of varying degrees of quality. Brigsby Bear sounds bonkers and potentially alienating, and we assume Mooney and McCary wouldn't have it any other way.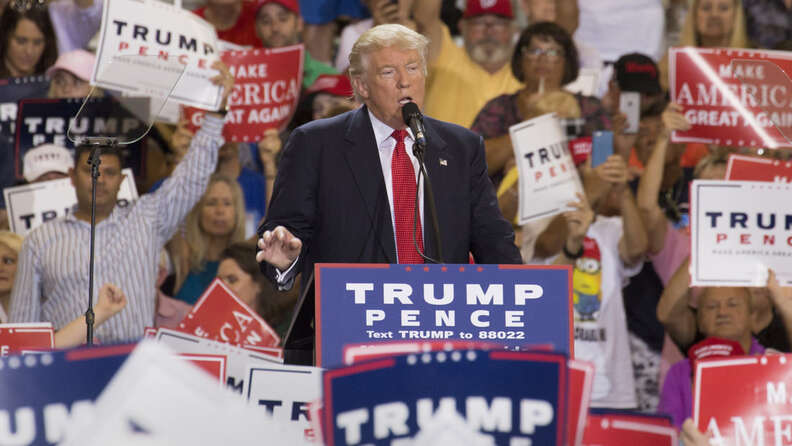 Trumped: Inside the Greatest Political Upset of All Time
Starring: Donald Trump
Director: Banks Tarver, Mary Robertson, and Ted Bourne (Showtime's The Circus)
The gist: A behind-the-scenes look at the Trump campaign from documentarians who trailed the candidates all year. May make the viewer feel even more miserable, but guaranteed to be eye-opening.
Why it's buzzing: Oh God, Trump Is Totally Going to Tweet About Sundance! Sad! He'll Call This Movie #FakeNews and Make It an Even Bigger Deal Than It Was Before! But Then He'll Tweet About Something Else and They'll Have to Update It! Not Good! We'll Have to See How It Goes!
Marjorie Prime
Starring: Jon Hamm, Geena Davis, Lois Smith, Tim Robbins
Director: Michael Almereyda (Experimenter)
The gist: Marjorie, elderly and ailing, documents her personal history with the help of a computerized version of her deceased husband.
Why it's buzzing: Mad Men gifted Jon Hamm with the role of a lifetime and teed him up to become one of the great actors of his day. Unless you think Keeping Up with the Joneses is a masterpiece, that destiny never came to pass. But 2017 could be a big year for Hamm; Baby Driver, his team-up with Edgar Wright later this year, and this existential sci-fi chamber piece from Shakespeare-to-screen pro Almereyda, both promise strong, dramatic material. We're rooting for him.
Crown Heights
Starring: Lakeith Stanfield, Nnamdi Asomugha, Natalie Paul, Bill Camp
Director: Matt Ruskin (The Hip Hop Project)
The gist: It's a docudrama chronicling the imprisonment of Colin Warner, arrested for a murder he didn't commit.
Why it's buzzing: We've been fans of Stanfield since his splash in 2013's Short Term 12, and found ourselves doubled over yet again at his comedic voice in FX's Atlanta. Crown Heights is his first starring role and, on the page, sounds like a stark, ripped-from-the-headlines version of The Night Of (complete with Bill Camp appearance). Count us among those who won't mind when Stanfield becomes a huge star.
Sign up here for our daily Thrillist email, and get your fix of the best in food/drink/fun.
Matt Patches is Thrillist's Entertainment editor. He previously wrote for Grantland, Esquire.com, and Vulture. Find him on Twitter @misterpatches.