The Best Movies From Sundance 2018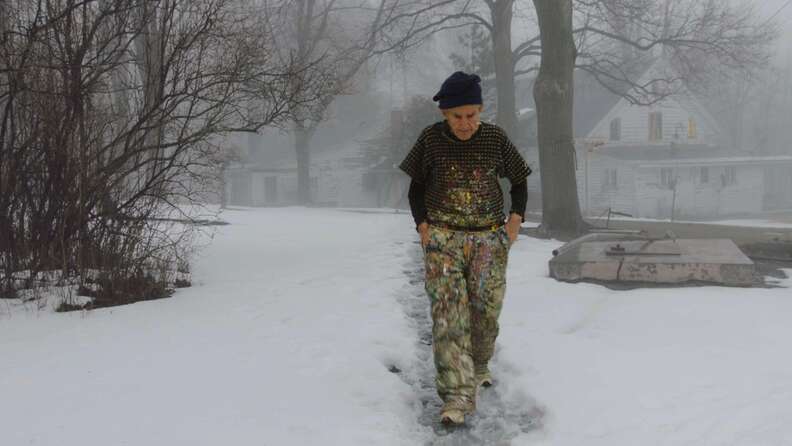 The Price of Everything

| HBO Films
The Price of Everything

| HBO Films
Every January, the Sundance Film Festival gives moviegoers a chance to look ahead. Right after the December rush of new releases and before the Oscars in March, the Park City, Utah-based fest provides a reprieve from end-of-year narratives and serves as a launching pad for what could end up being the defining films the next 12 months. Remember: 2017 favorites like Get Out, Call Me By Your Name, and The Big Sick all debuted at the fest last year. So, it's not unreasonable to look at the current crop of new indies as potential future awards contenders, streaming favorites, and box office hits. Or, you can just look at them as good new movies.
That's the approach we're taking this year. With so many movies premiering at Sundance, it's impossible to keep track of every new title, but we'll let you know what we think is worth checking out by keeping this running list of the best the fest has to offer. Check back regularly to see what makes the cut.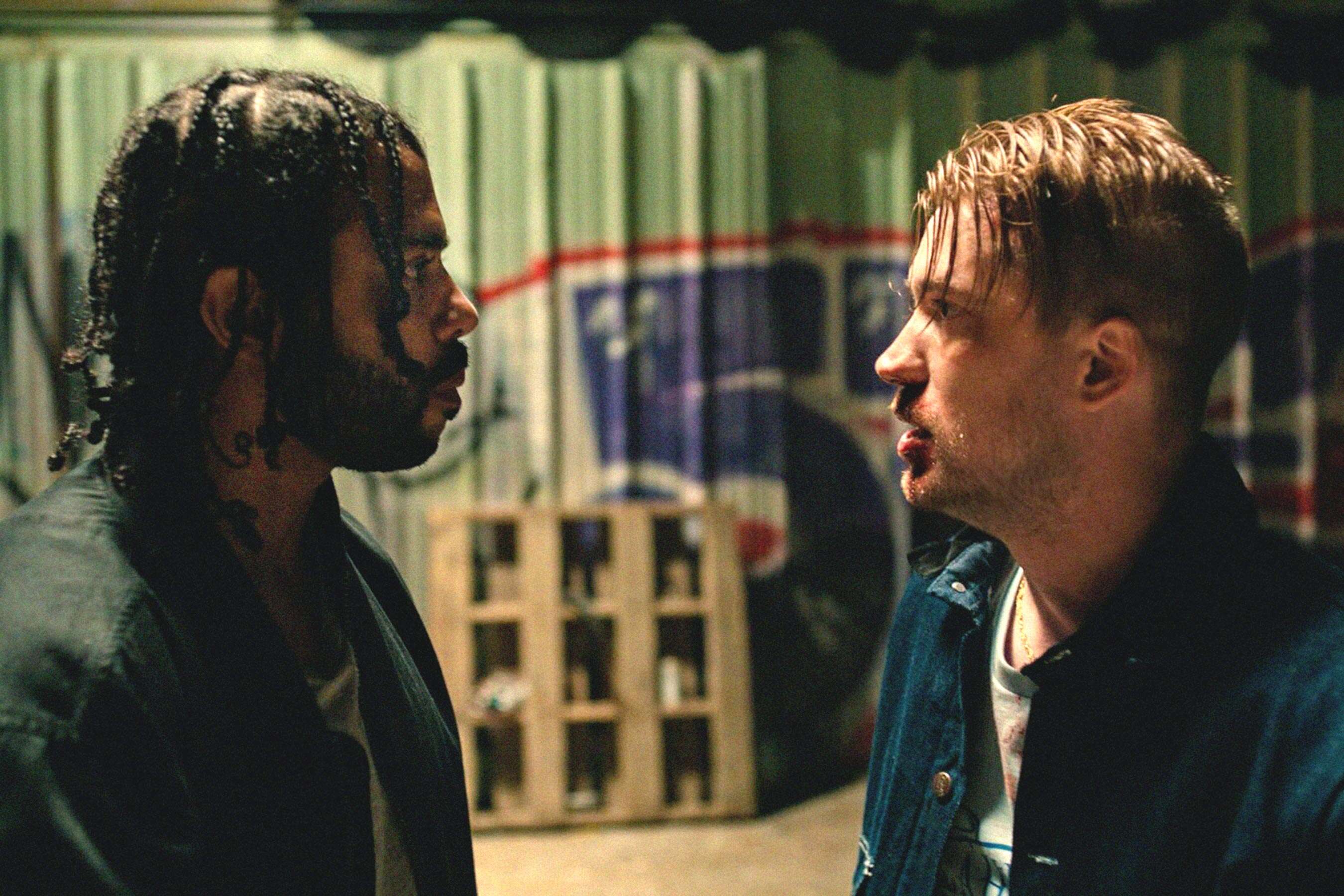 15. Blindspotting
Cast: Daveed Diggs, Rafael Casal, Jasmine Cephas Jones, Janina Gavankar
Director: Carlos Lopez Estrada
Why It's Great: Daveed Diggs raps with the ferocity of a man whose head might explode at any moment. One of the breakout stars of the Broadway sensation Hamilton, the 35-year-old actor has a spitfire delivery that lets him pack countless ideas, allusions, and images into a single, potent rhyme. Blindspotting, the semi-autobiographical movie he co-wrote with his real life friend Rafael Casal, has a similar kineticism, hopping from broad comedy to pointed satire to outlandish melodrama as it tells a story of Oakland buddies Collin (Diggs) and Miles (Casal) struggling to get by in a rapidly gentrifying city. After Colin witnesses a police shooting, he attempts to just go about his everyday life, working as a mover and staying out of trouble as he waits out the last few days of his parole. But Miles, the more hot-headed member of the duo, keeps pulling Collin into conflicts that threaten to take away his freedom. Director Carlos Lopez Estrada deploys split-screen effects, lengthy stylized flashbacks, and even a spoken-word dream sequence to capture Collin's internal struggle. This is a movie that's always breaking a sweat to keep you engaged. You want to offer it a towel. Unfortunately, that hyperactive aesthetic feels like overkill as the movie barrels towards a contrived finale. Just like in hip-hop, a little breath-control goes a long way. But the verses that land leave a mark.
When you'll see it: In theaters this year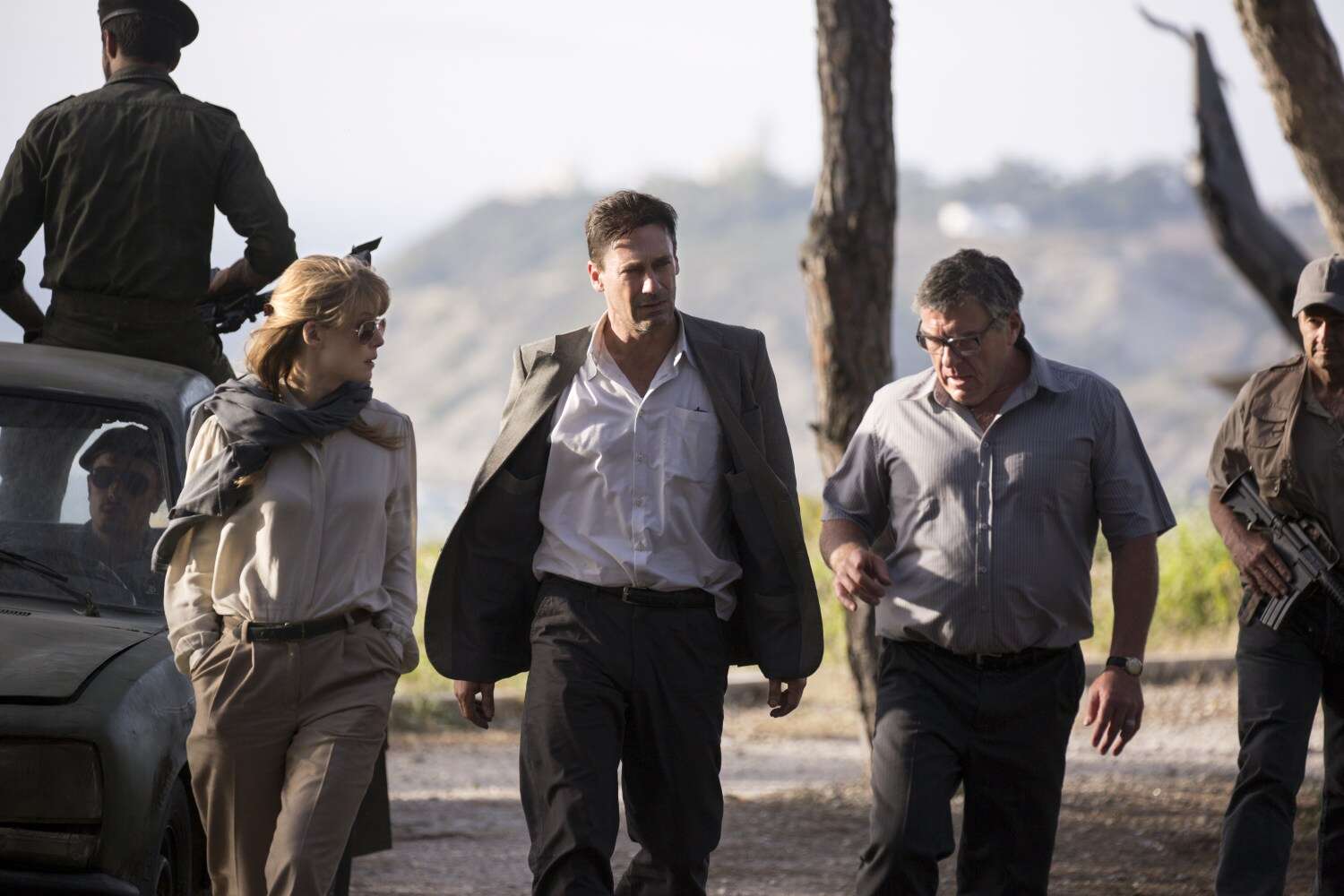 14. Beirut
Cast: Jon Hamm, Rosamund Pike, Dean Norris, Shea Whigham
Director: Brad Anderson (The Machinist)
Why It's Great: This is a film made by seasoned professionals. Anderson is a big screen and TV veteran, and the movie's screenwriter, Tony Gilroy, was responsible for Michael Clayton and the best entries in the Bourne series. The script for the 1980s-set Beirut, which follows a former U.S. diplomat (Hamm) as he gets pulled back to Lebanon by shady intelligence officials to handle a tense hostage situation, was actually written in the early '90s and sat on the shelf for ages. (If it feels like a vintage Blockbuster rental, that's why.) The film's politics are often glib and reductive -- it doesn't have a keen interest in the Lebanese people or the history of the region -- but, if you like spycraft stories in the vein of John le Carré's work, this is a briskly paced, occasionally clever thriller featuring a winning performance from Hamm, who has struggled to find the right star vehicle since the end of Mad Men. His character is a familiar type: a wounded, hard-drinking negotiator who can talk himself out of any situation. He's only slightly less morally compromised than the CIA sharks he swims with. The pleasure comes from hearing Hamm turn Gilroy's cynical, punchy dialogue into a sales pitch. By the end, you realize he's sold you an airport novel you probably never would've bought at a film festival.
When you'll see it: In theaters on April 13 (Watch the trailer here.)
13. The Price of Everything
Director: Nathaniel Kahn (My Architect)
Why It's Great: Like more than a few of the artists featured in the movie, this art-world doc isn't breaking new ground in form or content. Many of its insights about creativity and commerce could be gleaned by reading a moderately thoughtful magazine article -- or by simply glancing at a list of sponsors for the Sundance film festival itself. But it does have an important quality in a celebrity-obsessed media environment: access. Kahn, who isn't afraid to ask obvious questions, gets candid, playful interviews with figures like Jeff Koons, Larry Poons, Njideka Akunyili Crosby, and a wide-range of mega-wealthy collectors, critics, and dealers. If you're like me and you have a morbid fascination with the price-obsessed world of modern art, you won't be able to resist the film's shiny exterior. As the quasi-villainous Koons says at one point: "The only thing I have are my interests."
When you'll see it: Look for it on HBO later this year.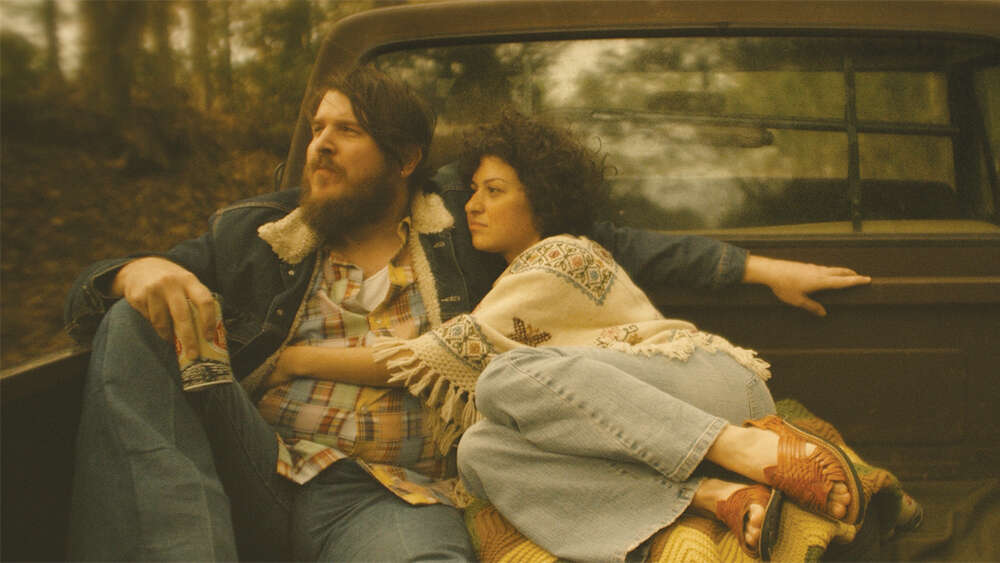 12. Blaze
Cast: Ben Dickey, Alia Shawkat, Charlie Sexton, Josh Hamilton
Director: Ethan Hawke (Chelsea Walls)
Why It's Great: Have you heard of country singer Blaze Foley? Despite writing brilliant songs, the answer is probably no -- and Ethan Hawke's often moving, lyrical biopic Blaze is an explanation of why that's the case. Blaze (Dickey) is an artist in the outlaw mold: He drinks too much, picks fights with audiences, and isn't careful with his money. But he has a tender side, which Hawke portrays in the film's homespun first half, where Blaze meets aspiring actress Sybil Rosen (Shawkat), pens songs in the wilderness, and lives a bucolic domestic life with her. (The real Rosen co-wrote the script with Hawke.) This section recalls the easy-going, hang-out vibe of Hawke's frequent collaborator Richard Linklater, who makes a cameo alongside Sam Rockwell and Steve Zahn as wealthy oilmen looking to get into the music business. The second half of the movie, which details Foley's self-destructive life on the road and tragic death at the age of 39, is less artfully rendered. Just like in real life, it can get exhausting to watch someone so talented fuck up their life. Dickey holds your attention throughout with a commanding performance, but as the movie progresses you begin to miss Shawkat, who becomes a background figure as Foley leaves her behind. The images of them together have the same delicate, plain-spoken beauty as Foley's best songs.
When you'll see it: In theaters this year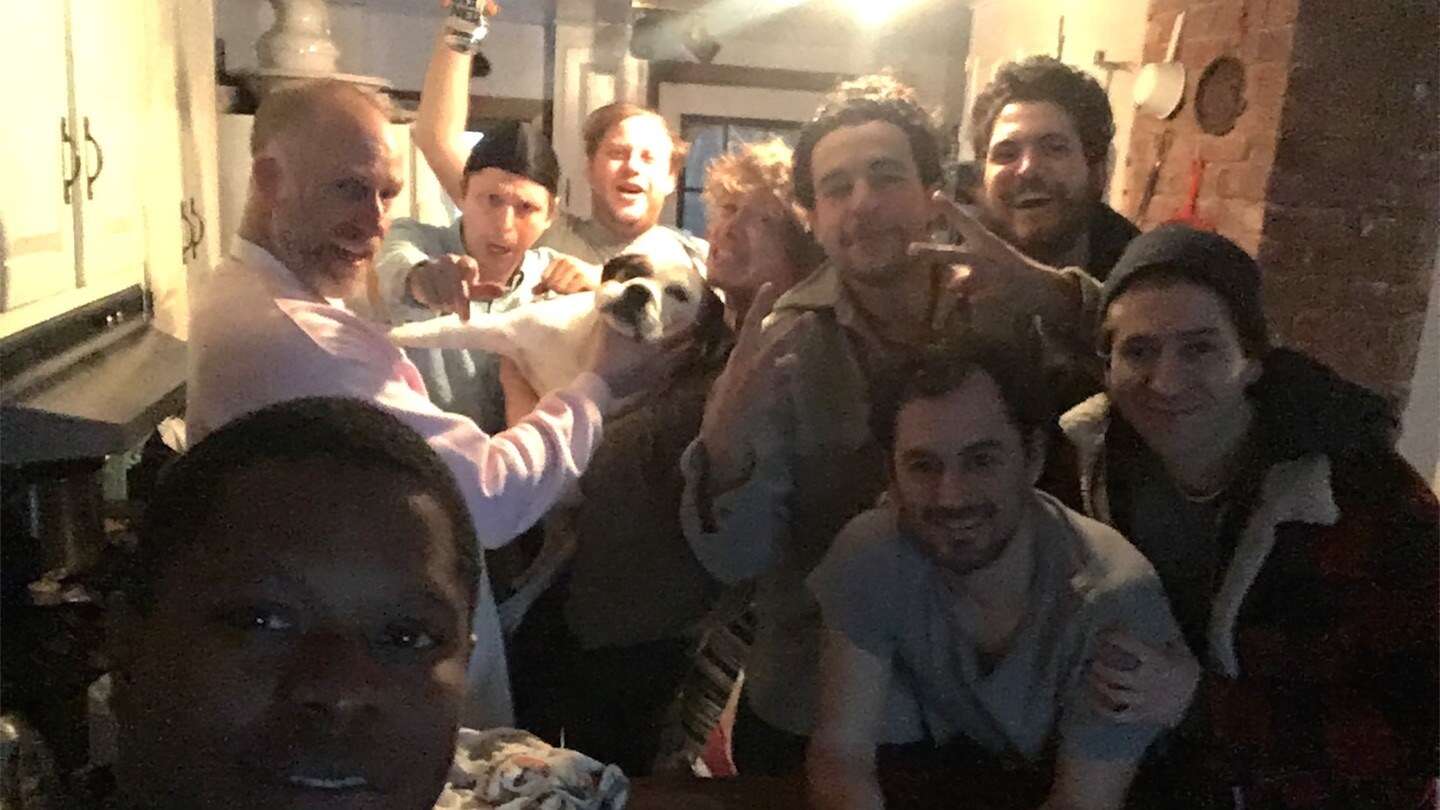 11. Tyrel
Cast: Jason Mitchell, Christopher Abbott, Michael Cera, Caleb Landry Jones
Director: Sebastián Silva (Nasty Baby)
Why It's Great: When Tyler (Jason Mitchell) arrives at a weekend-long house party where he's the only black guy, he's misidentified as "Tyrel" after being introduced to a new drinking buddy by his friend Johnny (Abbott). Tyler corrects him and attempts to move on. He just wants to fit in, get along, and have a good time. But something is clearly… off. It's one of the many microaggressions that litter this low-stakes comedy of bad manners, social anxiety, and white male jack-assery. As the party spirals out of control -- wrestling matches, slap-filled drinking contests, and a Donald Trump pinata all play a role -- Tyler becomes more alienated from his carefree companions, who seem capable of incredible emotional cruelty despite constantly hugging one another. Writer and director Sebastián Silva is a Sundance favorite, and his last film to play the festival, the Kristen Wiig fertility dramedy Nasty Baby, had a third act that went completely off the rails and turned into a violent satire. You might find yourself thinking Tyrel will follow a similar narrative path, but Silva is up to something stranger here, playing with audience expectations in a puzzling, occasionally scattershot way. (His herky-jerky, handheld camera style occasionally grates.) Though it's easy to see why many are comparing this to Get Out -- the presence of Caleb Landry Jones as another off-putting dirt-bag feels like an in-joke -- Tyrel is a more ambiguous, ideologically chaotic film. That instability will either attract you or send you running from the theater. For me, Tyler's experience was worth sitting through the party for.
When you'll see it: In theaters this year
10. The Kindergarten Teacher
Cast: Maggie Gyllenhaal, Parker Sevak, Gael García Bernal, Michael Chernus
Director: Sara Colangelo (Little Accidents)
Why It's Great: Maggie Gyllenhaal excels at playing messy characters. Even in her breakout role in 2000's Secretary, which also debuted at Sundance, she clearly relished portraying a women with desires, passions, and obsessions outside the norms of society. At first The Kindergarten Teacher, an adaptation of a 2014 Israeli film, looks like a change of pace: an opportunity to play an inspirational mentor in the Stand and Deliver mode. Elementary school teacher Lisa Spinelli (Gyllenhaal) has two teenage children who spend their lives staring at their phones, a schlubby husband (Chernus) who doesn't understand her, and a pool in her Long Island backyard. She yearns for a higher calling. When she meets Jimmy (Sevak), a quiet student with an odd affinity for reciting poems he composed himself, she recognizes his talent and attempts to nurture it. (She also starts passing off his poems as her own in a continuing education class taught by the dashing Gael García Bernal.) From there the story get even more complicated in ways that are better not to spoil. Luckily, director Sara Colangelo invests the potentially icky material with a nervy ambiguity. As the tension builds, Gyllenhaal deftly handles Lisa's psychological unraveling with startling intensity, making you care deeply for a woman on the verge of committing monstrous acts. She's so good that you find yourself wishing the magic wonder boy Jimmy wasn't simply a plot device, a cypher onto whom Lisa projects all her anxieties about art, beauty, and love. It feels like the filmmakers -- Gyllenhaal is also a producer -- were so invested in the teacher, they forgot about the pupil.
When you'll see it: In theaters this year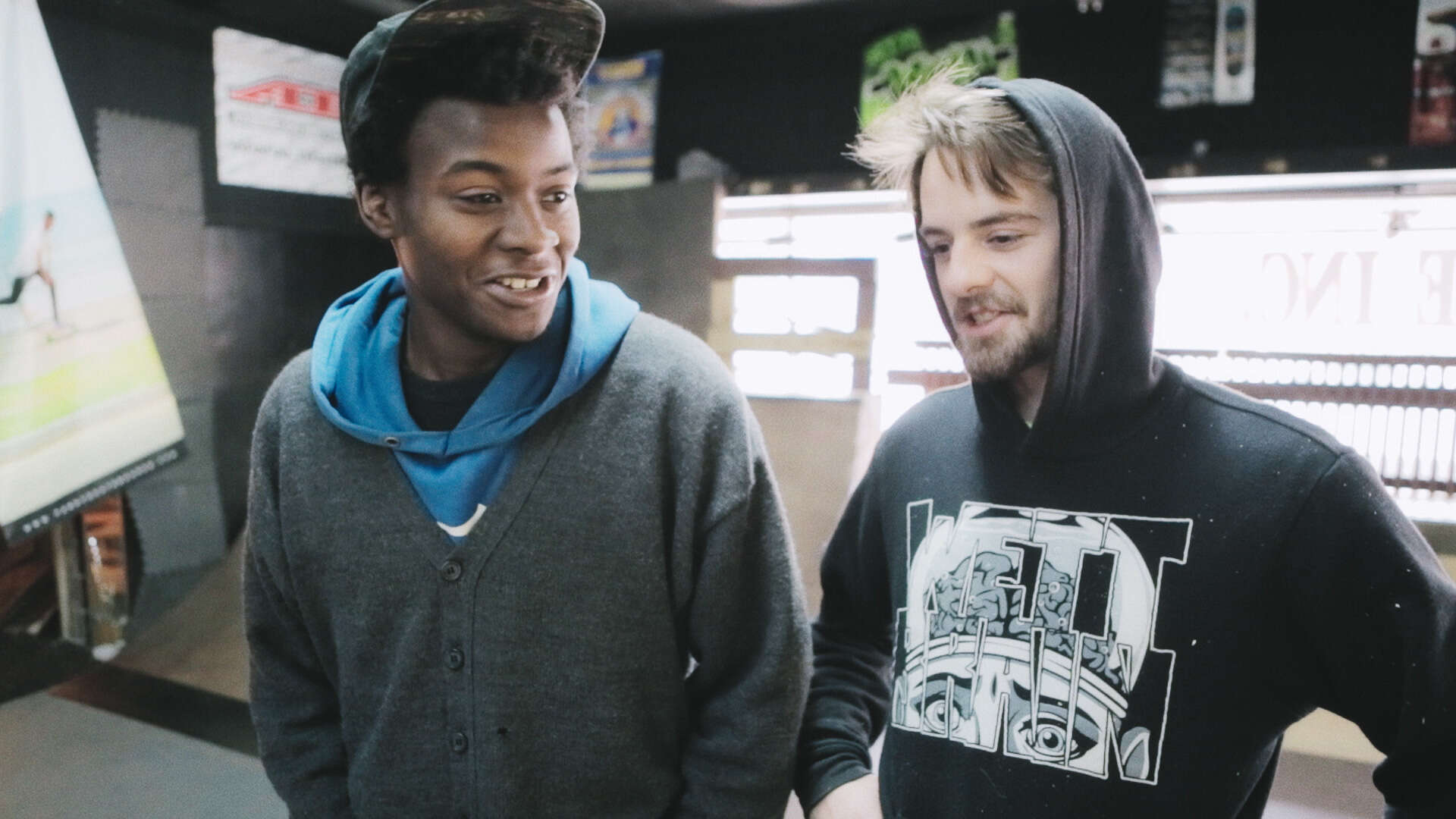 9. Minding the Gap
Director: Bing Liu
Why It's Great: Skateboarding has always existed in a nebulous space between athletic activity, creative expression, and mode of transportation. It's also a form of socializing, with the long gaps between tricks serving as a time to crack jokes, kill time, and make friends. Minding the Gap is a documentary that understands the sport on a granular level, examining how skating brought three young men in the economically struggling town of Rockford, Illinois together. One member of the trio is actually the filmmaker Bing Liu, and his level of involvement in the narrative changes as the film progresses and the years pass. What starts as a movie about slackers lighting off fireworks and drinking beers on rooftops becomes a nuanced, carefully modulated study of domestic abuse, particularly the way violence cycles through generations of family members. It's a thoughtful film about race and class, too. Liu doesn't announce his ambitions or telegraph his themes right from the jump; he doesn't abandon his curiosity about skateboarding to chase these bigger ideas, either. Instead, he allows our knowledge of the lives and histories of the skaters to inform the often beautiful footage of their movements. By the end, both skating and filmmaking are revealed as forms of therapy.
When you'll see it: In theaters this year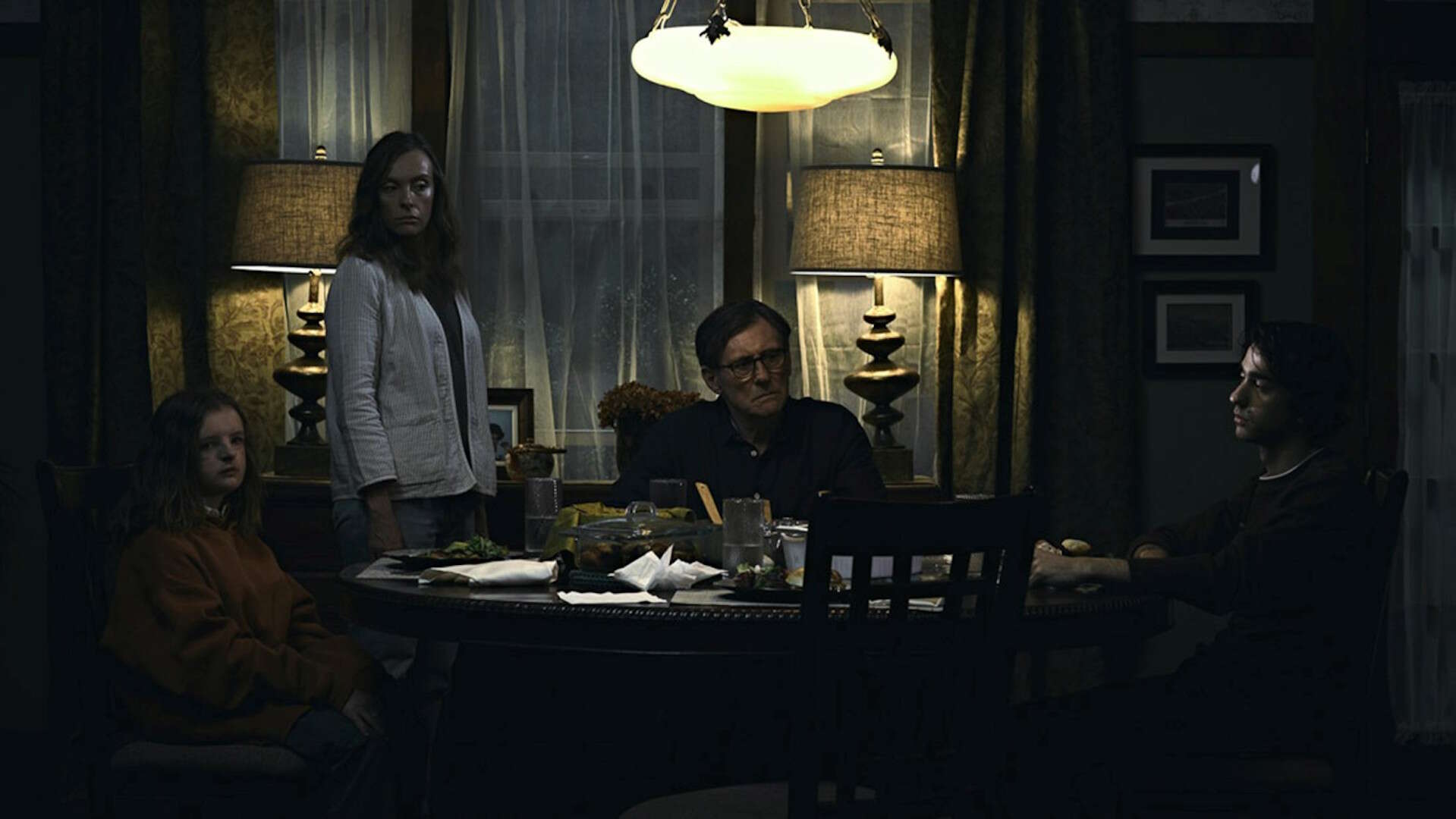 8. Hereditary
Cast: Toni Collette, Gabriel Byrne, Alex Wolff, Milly Shapiro
Director: Ari Aster
Why It's Great: I consider myself a relatively seasoned horror moviegoer who doesn't get scared easily -- the "it's only a movie" mantra tends to work -- but Hereditarygot under my skin in a big way. (For some context, it reminded me of 2008's home invasion thriller The Strangers, starring Liv Tyler, in terms of pure earned gasps.) What makes this movie tick? It's all in the performances: The incredibly versatile Toni Collette, who first stunned horror audiences as the mother in The Sixth Sense, plays Annie, an artist who works from home constructing intricately designed miniatures of her own life. When her elderly mother dies, Annie's family, which includes Byrne as her distant husband, Wolff as her aloof son, and Shapiro as her troubled daughter, is thrown into a crisis. For its first 40 minutes or so, the film plays like a strange psychodrama in the vein of Michael Haneke, but then an unspeakable event occurs about halfway through and the tension skyrockets. Annie visits a friendly medium (Ann Dowd of The Leftovers) and begins to communicate with the dead. She begins to sleepwalk and have terrifying nightmares. A supernatural force has descended upon the house. Aster directs the hell out of the movie's demented final stretch, which will likely leave some viewers scratching their heads, but Collette is the real MVP, throwing herself into a demanding role with unwavering commitment. Like previous Sundance horror breakouts The Witch and The Babadook, it will likely inspire debate, walk-outs, and raves in equal measure.
When you'll see it: In theaters this year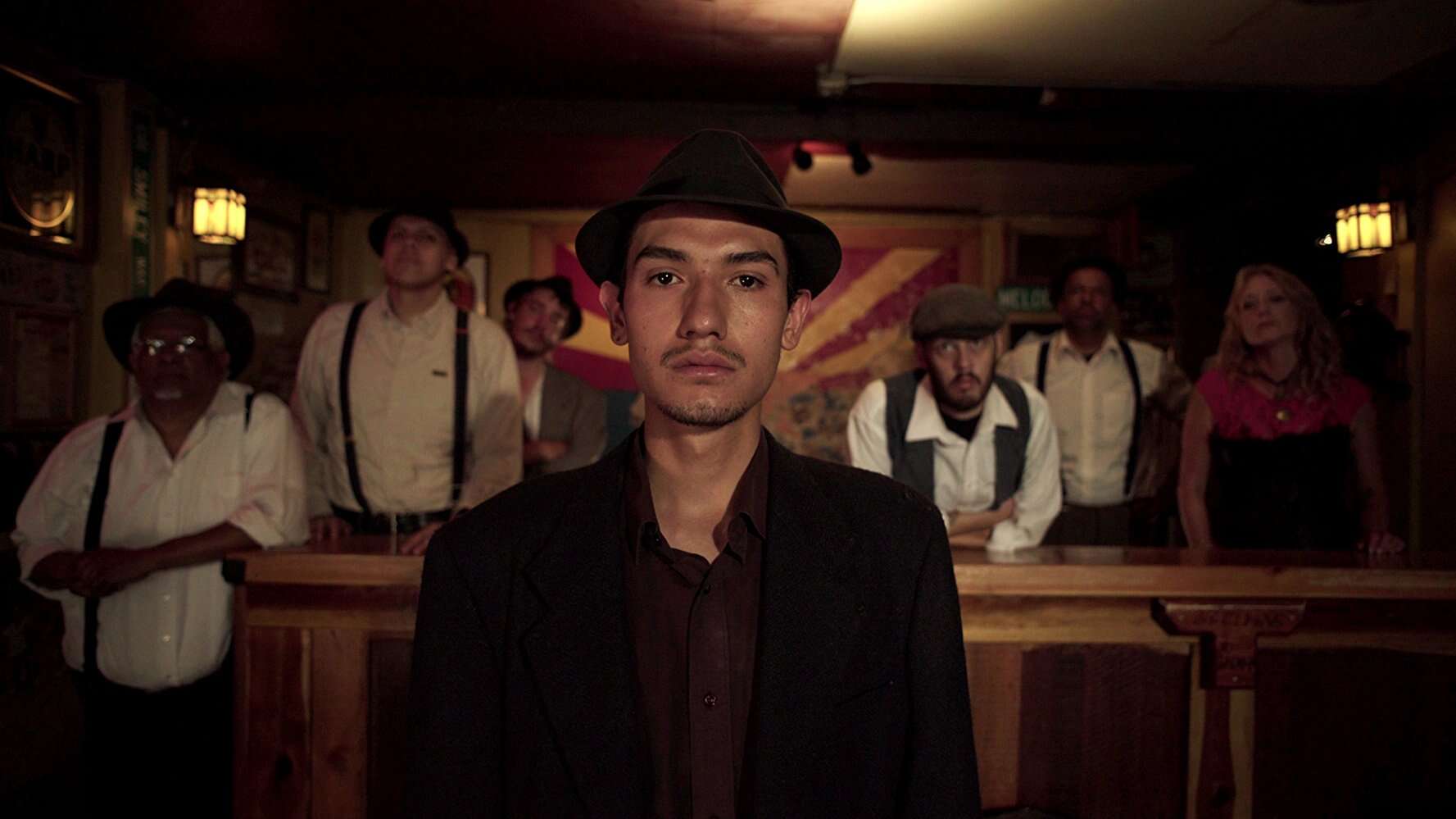 7. Bisbee '17
Director: Robert Greene (Kate Plays Christine)
Why It's Great: Deep into Arizona along the Mexican border, the mining town of Bisbee exists as a ghost of its former self. Or, perhaps more accurately, it's a re-creation of its former self, which makes it fertile ground for director Robert Greene, who specializes in projects that blur the line between reality and fiction. In examining the Bisbee deportation of 1917 -- a shameful chapter in America's labor history, when 1,300 striking miners were forced out of the town under threat of violence -- he's found a subject that perfect matches his larger philosophical concerns and aesthetic tendencies. More importantly, it also allows him to expand his scope; this is a big, wildly ambitious movie. It builds toward a dramatic re-staging of the deportation, with the present day citizens of the town playing the roles of workers and deputized anti-union police force. Like many documentaries at the festival this year, Bisbee '17 is timely in the ways it interrogates notions of freedom, identity, and justice. In Greene's vision of the world, those who don't learn from history are bound to not just repeat it -- they reenact it, too.
When you'll see it: In theaters this year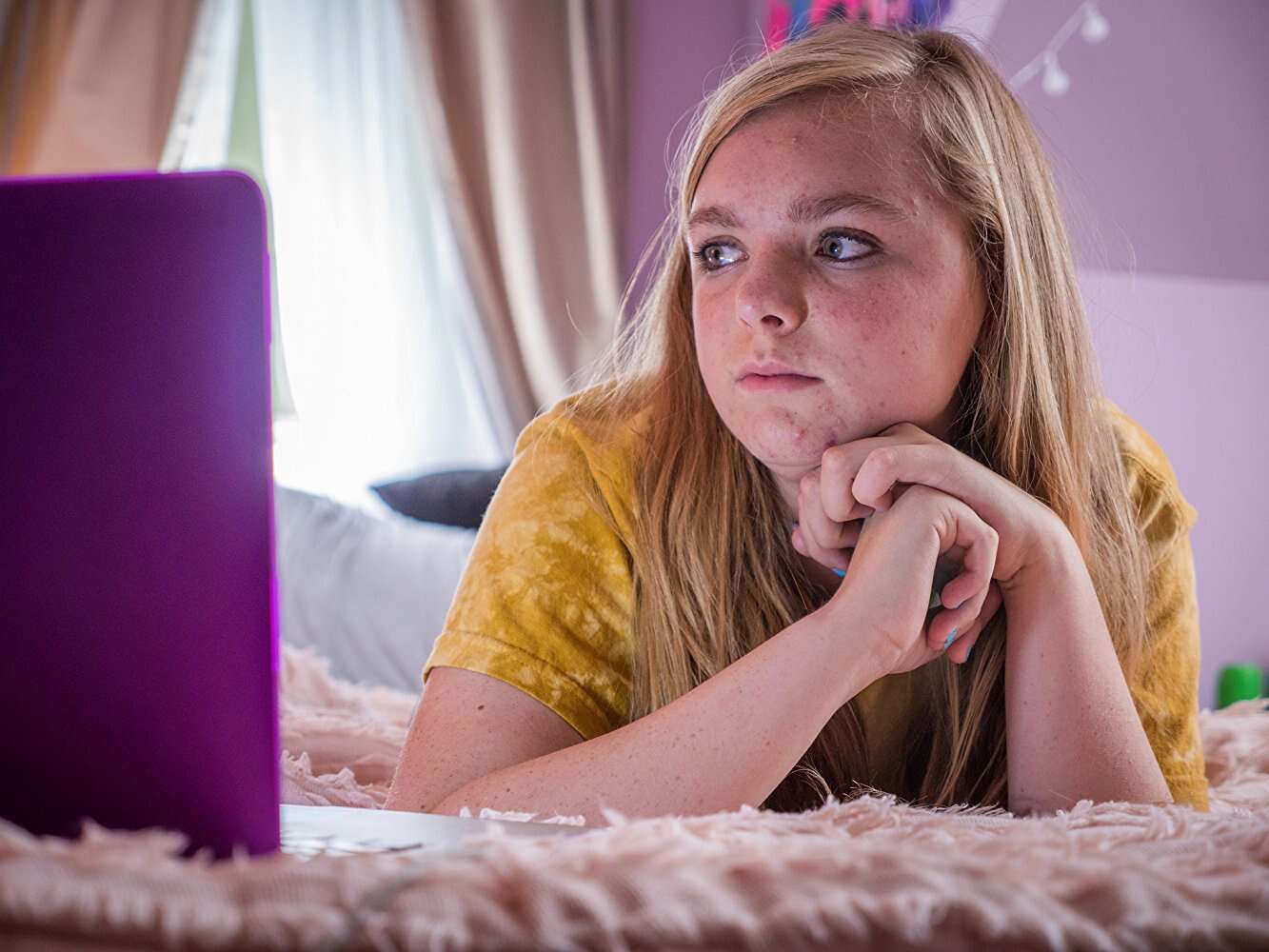 6. Eighth Grade
Cast: Elsie Fisher, Josh Hamilton
Director: Bo Burnham
Why It's Great: If you know comedian Bo Burnham from viral songs like "My Whole Family Thinks I'm Gay" or his short-lived MTV series Zach Stone Is Gonna Be Famous, you might be taken off guard by the 27-year-old stand-up's debut feature, which takes a much less acidic approach to familiar material about loneliness. Kayla (Fisher) is in many ways a typical teenage outcast: She endlessly scrolls through her carefully maintained social media feeds, desperately wants to be liked by her peers, and physically recoils at every remark from her well-meaning father (played with an almost supernatural tenderness by Hamilton). But her social alienation is paired with a deep knowledge of self-help platitudes, which she articulates in YouTube video diaries that pepper the film and provide irony-laced narration at various points. While some festival-goers have been quick to compare this chronicle of adolescence to Greta Gerwig's 2017 hit Lady Bird, which was also produced by hit-making indie distributor A24, Burnham has a more clinical, anthropological eye. That can lead to some beautiful and strange places -- a social media binge scored to Enya's "Orinoco Flow" will be achingly recognizable to many -- but it can also lead to some clumsy, obvious symbolism. When Kayla breaks her phone's glass screen and then pricks her finger while trying to scroll, it's hard not to roll your eyes like a teen. (You see, technology can deliver pleasure and pain!) But once the tears start flowing in the film's moving final third, you'll likely overlook those flaws. What's a movie about puberty without some growing pains?
When you'll see it: In theaters this year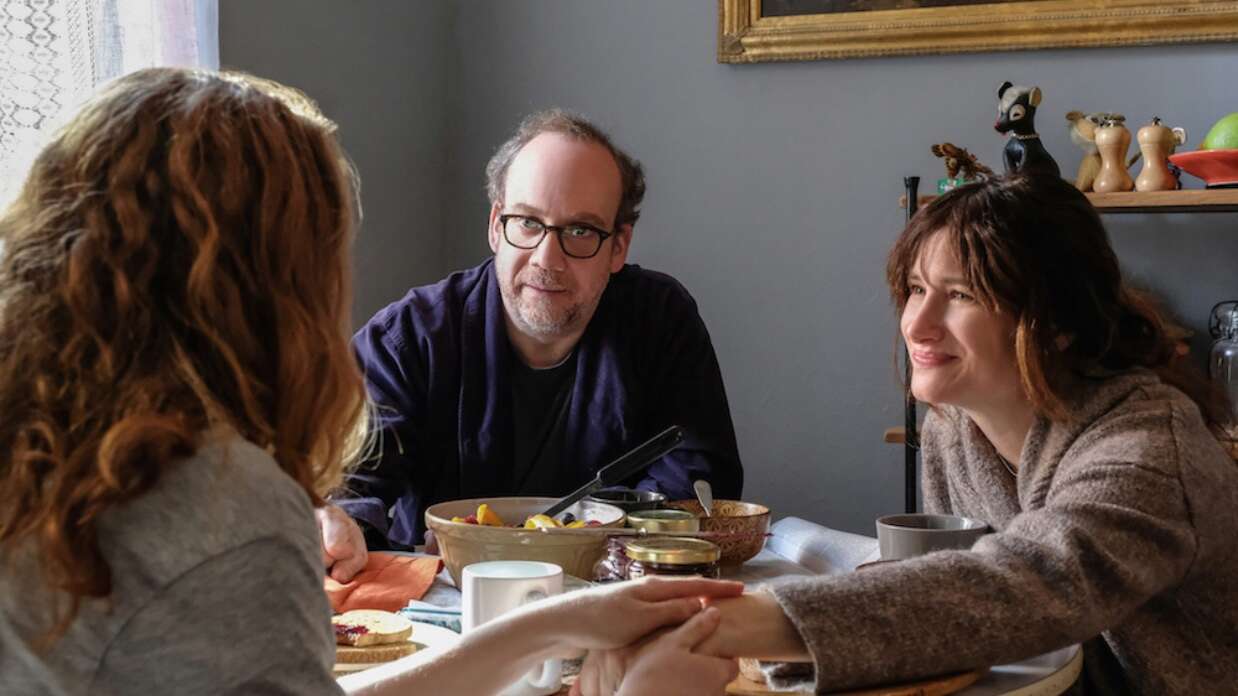 5. Private Life
Cast: Kathryn Hahn, Paul Giamatti, Kayli Carter, Molly Shannon
Director: Tamara Jenkins (The Savages)
Why It's Great: Over a decade since the release of her last dark comedy, The Savages, writer and director Tamara Jenkins is back with a sprawling movie in the same vein: more hyper-verbal jerks you can't help but love. (In one of the movie's many perfect throwaway lines, a character describes a quiet breakfast as "like an ad for assholes.") Richard (Giamatti) and Rachel (Hahn) are a Manhattan-dwelling couple who have spent the last few years attempting to have a baby with little success. When we meet them, they're already in the grips of fertility mania, willing to try almost anything to secure the offspring they think they desire. With all the details about injections, side effects, and pricey medical procedures, the movie functions as a taxonomy of modern pregnancy anxieties, and Hahn brings each part of the process to glorious life. If you've only seen her as a comedic force in the Bad Moms movies, prepare to be blown away by her here. Eventually, the pair recruits 25year-old college dropout Sadie (Carter), the step-daughter of Richard's brother, to serve as an egg donor. Soon, they form their own unconventional family united by feelings of inadequacy and hope for the future. While it's easy to praise the writing of such a self-consciously literary work -- this is probably the only movie you'll ever see that uses a Karl Ove Knausgård cover as a sight gag -- Private Life stands out because of the images Jenkins so carefully renders. The final shot, which features a moment of silence after over two hours of near constant chatter, is one you won't forget.
When you'll see it: Streaming on Netflix later this year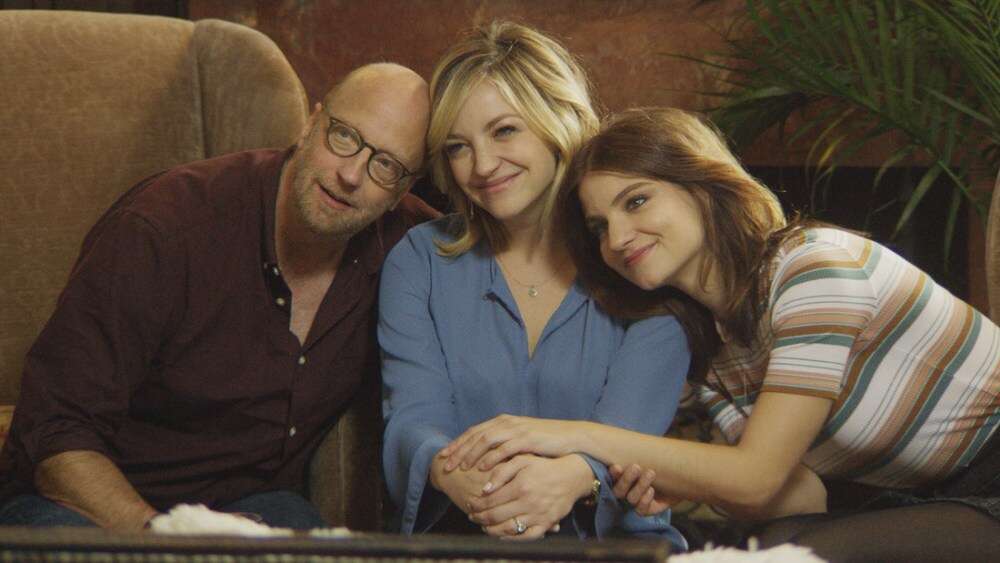 4. Clara's Ghost
Cast: Paula Niedert Elliott, Chris Elliott, Abby Elliott, Bridey Elliott
Director: Bridey Elliott
Why It's Great: Casting your own famous family as thinly veiled stand-ins for themselves and shooting a movie at your parents beautiful Connecticut home is the type of indulgent indie movie cliche that might send festival-goers running for the exits. Luckily, Bridey Elliott has a secret weapon: her family is blazingly, riotously funny. (Her father Chris was a staple on Letterman in the '80s, her sister Abby was a cast member on SNL for four seasons, and her late grandfather, whose paintings appear in the film, was half of the legendary comedy duo Bob and Ray.) So, it's no surprise that the pair excel at playing gleefully obnoxious versions of themselves, with Chris telling crude jokes while drinking his life away and Abby unleashing brutal one-liners while stressing about her upcoming wedding. But Bridey's true stroke of genius in concocting this familial ghost story was pushing those two scene-stealers to the margins, taking a supporting role herself, and focusing on her mother, Paula Niedert Elliott, who plays the titular Clara. More than a little unhinged, Clara finds herself neglected by her show-biz-obsessed offspring and dismissed by her bitter husband, but Bridey's roving camera sees her with poignant and hilarious clarity. Whether she's watching a dog video on her phone, searching for a missing shoe, or leaving a heartbreakingly sweet voicemail for a wine company, Clara is a star, the type of complex woman Hollywood too often ignores. As the night spirals out into a ritualized bender right out of a Eugene O'Neill play -- but with way more stoned Haley Joel Osment -- the movie takes flight. It may look slight, but it's an apparition that lingers.
When you'll see it: In theaters this year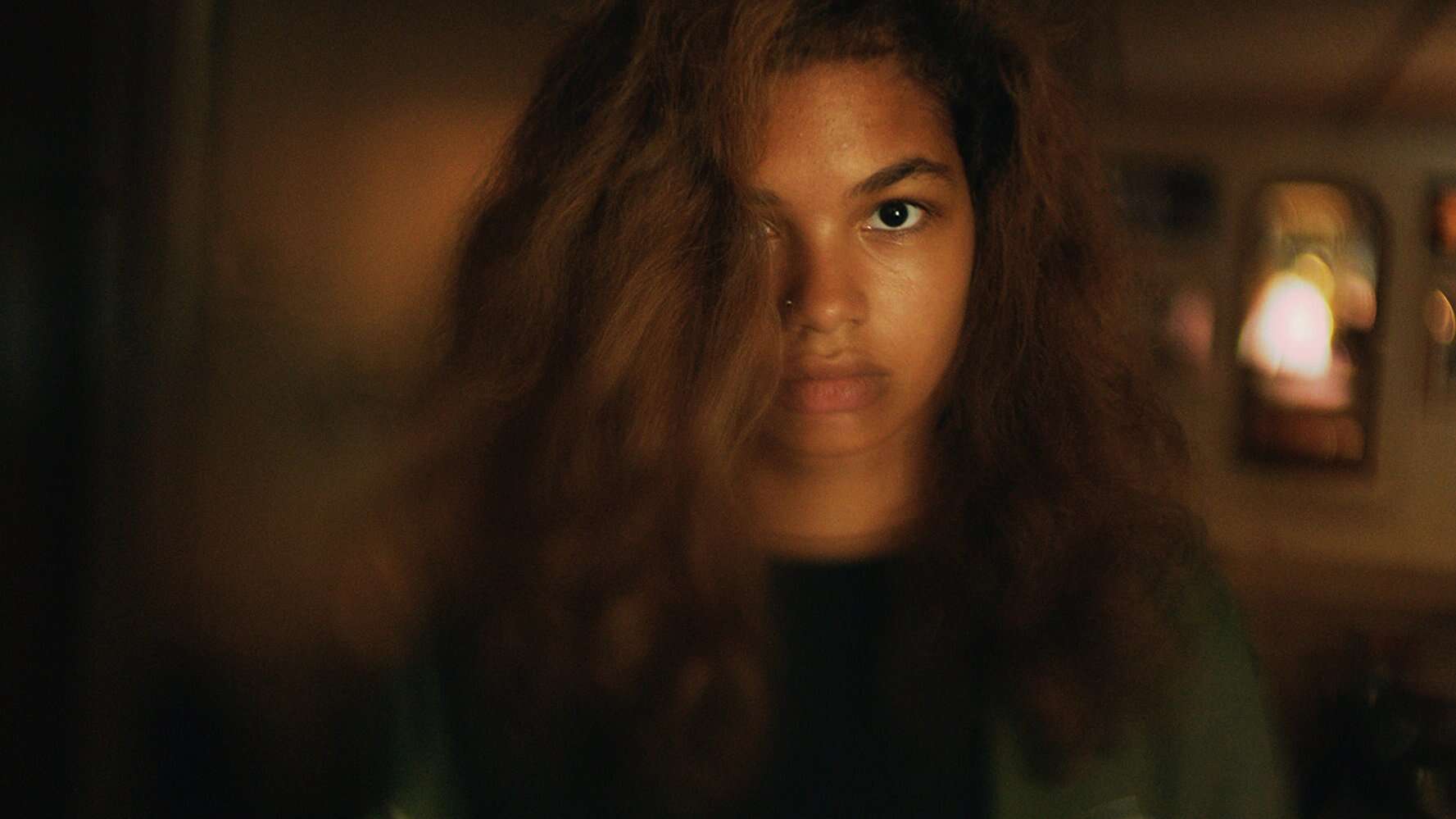 3. Madeline's Madeline
Cast: Helena Howard, Miranda July, Molly Parker, Curtiss Cook
Director: Josephine Decker (Butter on the Latch)
Why It's Great: A movie as formally audacious as Madeline's Madeline makes you notice how safe most indie films are. From a plot and theme perspective, the tension-filled parental dynamic between Madeline (Howard) and her mother (July) isn't that different from other strained family relationships explored at the festival, but the way Decker dives into the story is completely, utterly unique. The roving camera and frenzied sound design bring you into Madeline's troubled mental state, while the presence of a gifted theater director (Parker) who becomes obsessed with Madeline as a performer further complicates the material, turning the movie into a meta-criticism of itself. Who has the right to tell whose story? Can art ever truly capture interior life? What's the difference between sense and nonsense? These are urgent, difficult questions that the movie doesn't claim to have answers to. It sounds dense and demanding -- and, honestly, it is at times -- but the poetic approach is also exhilarating. You get caught up in the whirlwind of sights and sounds. It occasionally recalls Terrence Malick's Tree of Life, but Decker is even more willing to chase the unknown. Don't be afraid to follow her.
When you'll see it: In theaters this year
2. Leave No Trace
Cast: Ben Foster, Thomasin Harcourt McKenzie
Director: Debra Granik (Winter's Bone)
Why It's Great: Anyone who read Hatchet or My Side of the Mountain in elementary school probably once dreamed of living off the land. The survivalist impulse, a desire to ditch one's worldly possessions and live a simpler life in the wilderness, is a deeply ingrained American ideal, one that's still taught to children despite the fundamental role technology plays in modern life. Debra Granik's Leave No Trace, her first fictional feature since Winter's Bone, digs deep into the darker side of that fantasy by telling the story of Will (Foster) and Thom (McKenzie), a father-daughter duo who live in the mountains near Portland, Oregon. Though the backstories are kept to a minimum, certain details emerge: Will is a veteran and Thom's mother died a long time ago. They only have each other -- and the forest around them. But they can't keep society at bay forever, and eventually Will is arrested for living on public land and the pair are sent to live in a house on a Christmas-tree farm, where Thom grows to like having a roof over her head and befriends a bunny named Chainsaw. Will can't adjust. Soon the pair are on the road again, hitching rides and marching through the cold woods. A process oriented filmmaker, Granik shoots their perilous journey with a combination of awe and skepticism, capturing the beauty of the natural world and the danger of life on the margins. Even if you can't imagine living without wi-fi, you'll understand the bond between Will and Thom. "Where do you live? Where's your home?" a stranger asks Thom late in the movie. Her brief response captures this film's profound emotional appeal: "My dad."
When you'll see it: In theaters this year
1. Mandy
Cast: Nicolas Cage, Andrea Riseborough, Linus Roache, Bill Duke
Director: Panos Cosmatos (Beyond the Black Rainbow)
Why It's Great:Mandy features Nicolas Cage doing the following things: guzzling booze straight from the bottle, snorting coke off a shard of broken glass, and lighting a cigarette with a flaming severed head. Each act of chemical-assisted self-destruction serves as an apt metaphor for what watching this mesmerizing, psychedelic freak-out of a movie feels like. For his follow-up to 2010's sci-fi retro-pastiche Beyond the Black Rainbow, Cosmatos casts Cage as Red, a lumberjack living in the Pacific Northwest circa 1983. When his beloved wife Mandy (Riseborough) is murdered by a Manson-like cult and some mutant bikers, Red sets off on a path to revenge. What sounds like stock post-Tarantino premise -- the movie's plot isn't dissimilar from Kill Bill, John Wick, or Mad Max -- ends up being a trapdoor into something far funnier, stranger, and haunting than it appears. How bizarre does it get? At one point, everything pauses for a goblin-themed macaroni commercial, and you won't even blink. Structured like an LP, with side A lulling you into an ethereal dream-state and side B launching into a series of violent nightmares, the film is destined to be picked over by blood-thirsty action devotees and theory-equipped academic eggheads. (The inherent tension between hippies and heavy metal fans has never been more artfully explored.) But it's not all cult cinema references, '80s kitsch, and vintage band t-shirts. Cage's unhinged performance, which takes on an operatic quality in the bonkers final third, gives the story a much needed emotional depth. You leave completely drained. Baptized in fire. Ready to ride the lightning again.
When you'll see it: In theaters this year
Sign up here for our daily Thrillist email and subscribe here for our YouTube channel to get your fix of the best in food/drink/fun.