The Best Movies From Sundance 2019
Adam Driver in 'The Report'

| Sundance Institute
Adam Driver in 'The Report'

| Sundance Institute
Every year during the SundanceFilmFestival, Park City, Utah, is on alert for the next "sensation." In recent years, that has meant eventual blockbusters like Get Out, horror hits like Hereditary, Oscar-nominated romances like Call Me by Your Name, and cult gems like Mandy, not to mention breakout documentaries and more. Which movies will emerge from this year's festival as the next big thing, or at least something you'll definitely watch on Netflix? Below, we've singled out 25 movies that we saw and wholeheartedly recommend you see when they come to a theater or a streaming service near you.
American Factory
Release date: TBD
Director: Julia Reichert and Steven Bognar
Why it's worth seeing: When the Chinese company Fuyao Glass opened a new factory in Dayton, Ohio, there was so much hope in the air. Billionaire Chairman Cao Dewang arrived at his new facility with the intention of writing a bold new chapter in the expansion of global capitalism, delivering prosperity to a struggling area while getting rich in the process. That was the plan, at least. Over the course of two hours, American Factory follows the slow depletion of that hope as the corporate culture of the Chinese managements butts heads with the customs, attitudes, and economic priorities of the American workforce. Directors Reichert and Bognar put their cameras everywhere: terse board meetings, raucous union organizing sessions, casual break-room conversations, and, in one revealing sequence, a business trip to a Fuyao factory in China. Despite sounding tremendously bleak, American Factory has more humor and humanity than your average magazine article about the challenges facing Middle America. For a movie about the complexities of mechanical manufacturing, it feels refreshingly handmade. -DJ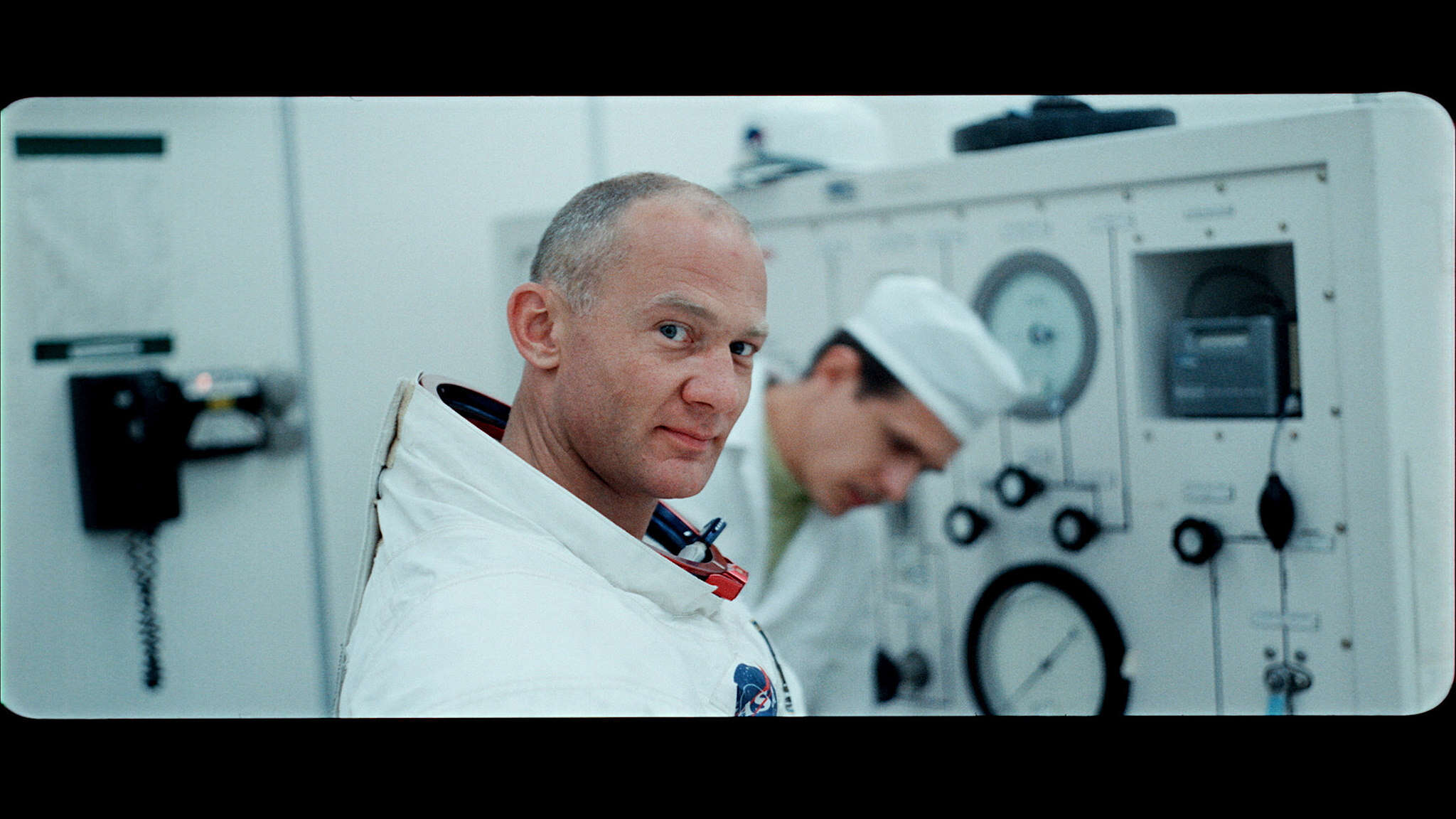 Apollo 11
Director: Todd Douglas Miller
Why it's worth seeing: Plenty of films have tried to capture the experience of space travel, from sci-fi movies (see: Alien, also the subject of a documentary at Sundance) to historical dramas (like last year's First Man). Apollo 11 may not have any visual effects, but it still may make you gulp in wonder. Compiled from never-before-seen footage provided by NASA, the documentary charts the first flight of the moon from launch to touchdown through primary sources alone. Miller adds little 21st-century embellishment, aside from simple graphics that help to explicate the stages of the mission. Otherwise, everything we see or hear was available in 1969, with dialogue culled from 11,000 hours of recordings. The result is an awe-inspiring testament to the miraculousness of the event, buoyed by the crystal-clear 65 millimeter large-format images, recently unearthed by NASA staffers and digitized under Miller's supervision. But the moments that make Apollo 11 are the ones that come back down to Earth -- metaphorically speaking, that is. In digging through thousands of hours of audio, Miller found moments in which American heroes aren't deities, but just regular humans, with heart rates that escalate and silly jokes to spare. Buzz Aldrin making a crack about making sure he doesn't lock the module door behind him as he descends onto the moon? Sign me up. -- Esther Zuckerman (Watch the trailer)
Big Time Adolescence
Cast: Pete Davidson, Griffin Gluck, Jon Cryer
Director: Jason Orley
Why it's worth seeing: Coming-of-age tales are nothing new for Sundance -- and there's not much in Jason Orley that hasn't been done before. Still -- despite some missteps -- Orley nicely executes this little movie about realizing being older doesn't necessarily mean being wiser. This is largely thanks to his star, Pete Davidson. Davidson's personal life has been the focus of more attention than his comedy or acting careers as of late, but he deserves praise for his performance as overgrown stoner. Sure, Zeke isn't much of a stretch for him, but the Saturday Night Live star is consistently engaging on screen. He's funny, obviously, but exudes a naturalistic pathos as well. The film centers around 16-year-old Mo (Griffin Gluck), who latched onto Zeke, the then boyfriend of his big sister, as a child. Over the years, Zeke's friendship has provided Mo with booze and a sense that he's above hanging with his actual peers. Naturally, Mo is in for an awakening over the course of the movie's runtime, where he realizes that the life of his big-brother-figure isn't all it's cracked up to be. There's an appealing thread of melancholy that Orley conjures despite the games of Edward Fortyhands and offensively themed parties. The messy third act almost undoes the goodwill Big Time Adolescence builds up, but a poignant conclusion saves it. -- EZ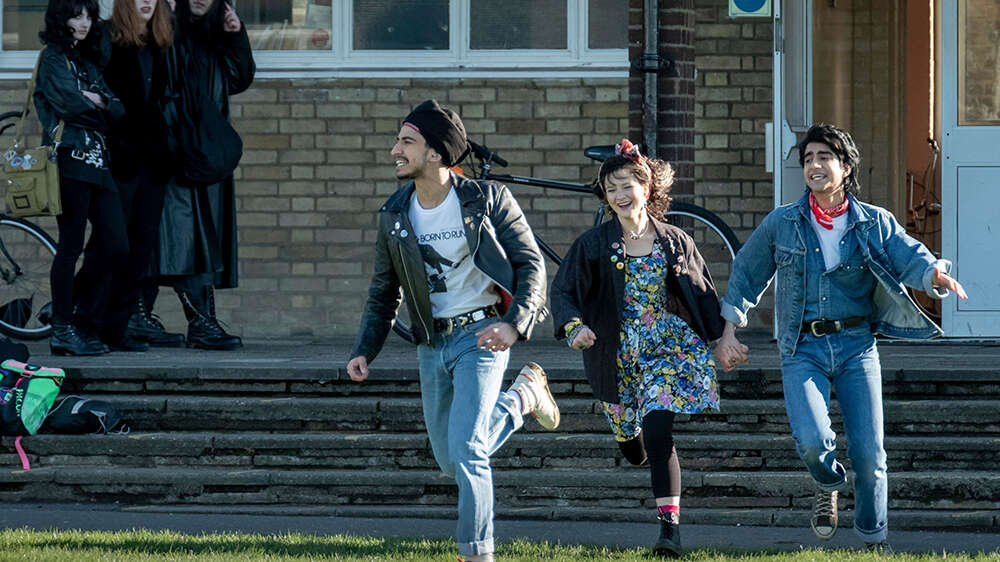 Blinded by the Light
Cast: Viveik Kalra, Kulvinder Ghir, Rob Brydon, Hayley Atwell
Director: Gurinder Chadha
Why it's worth seeing: True Bruce Springsteen fans are intense. They see their hero countless times, live by his words. It can be a little isolating if you're a casual appreciator of The Boss. And yet Blinded by the Light, the new film from Bend it Like Beckham director Gurdiner Chadha, channels obsessive fandom of Bruce (or Bruuuuuuuuuce) into a something glorious, whether or not you're the biggest devotee. Inspired by the real life of co-writer Sarfraz Manzoor, the film follows Javed (Viveik Kalra), a Pakistani teen in the British town Luton during the reign of PM Maggie Thatcher. Jobs are scarce, the racist National Front is terrorizing neighborhoods, and all Javed wants to do is get out of his hometown and away from his demanding father. He's already writing poetry, but when a friend gives him two Bruce cassettes he finds a kindred spirit and a new inspiration. Everyone else is listening to A-ha and donning Flock of Seagulls haircuts, but Javed sees his own plight in the Springsteen's New Jersey narrative. When he experiences the music, Chadha opens up the world of her film into a musical fantasy. It's infectious. It's idol worship, yes, but it also goes beyond Viveik's own preoccupation. Blinded by the Light ends up being a movie about finding the art that speaks your language. "Crowd-pleaser" can be a bad word to some people, but this one wraps you up in all its emotion in a truly effective way. You'll leave with tears in your eyes singing along to "Born to Run." -- EZ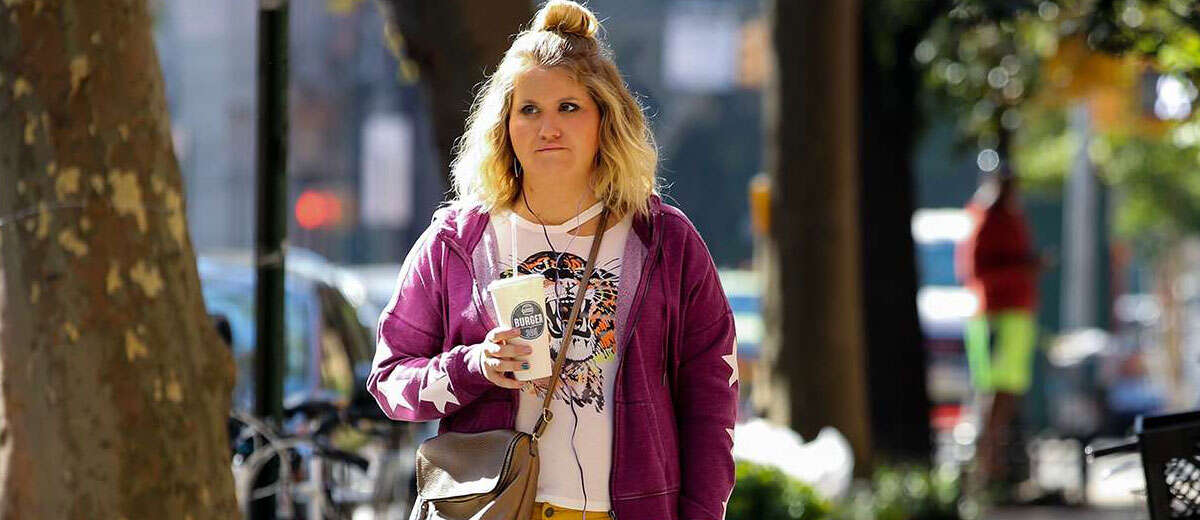 Brittany Runs a Marathon
Cast: Jillian Bell, Utkarsh Ambudkar, Michaela Watkins
Director: Paul Downs Colaizzo
Why it's worth seeing: Jillian Bell. Jillian Bell. Jillian Bell. Is that reason enough? Bell's been the funniest part of big ensembles for years now (see 22 Jump Street and The Night Before, for example), so it was only a matter of time before she got a starring vehicle. Brittany Runs a Marathon -- which, in a huge deal, Amazon bought for $14 million -- gives her the showcase she deserves. As the title character, a New Yorker in her late-20s who's living a rowdy, unfocused life, Bell is wickedly funny. In an early scene, Brittany goes to a doctor with hopes of getting some Adderall but instead gets told that her lifestyle is very unhealthy and that she should lose some weight. This diagnosis throws her into a panic, and she's only beginning to emerge from it when she discovers she has a genuine passion for running -- and, yes, she decides to run a marathon. Colaizzo based the film on his own best friend's journey, and it's written with affection, even in the moments where it drags. The way the film treats weight loss in relation to self improvement will surely be debated once Amazon releases it, but for now it's worth celebrating Bell and her ability to deliver an incredible punchline. -- EZ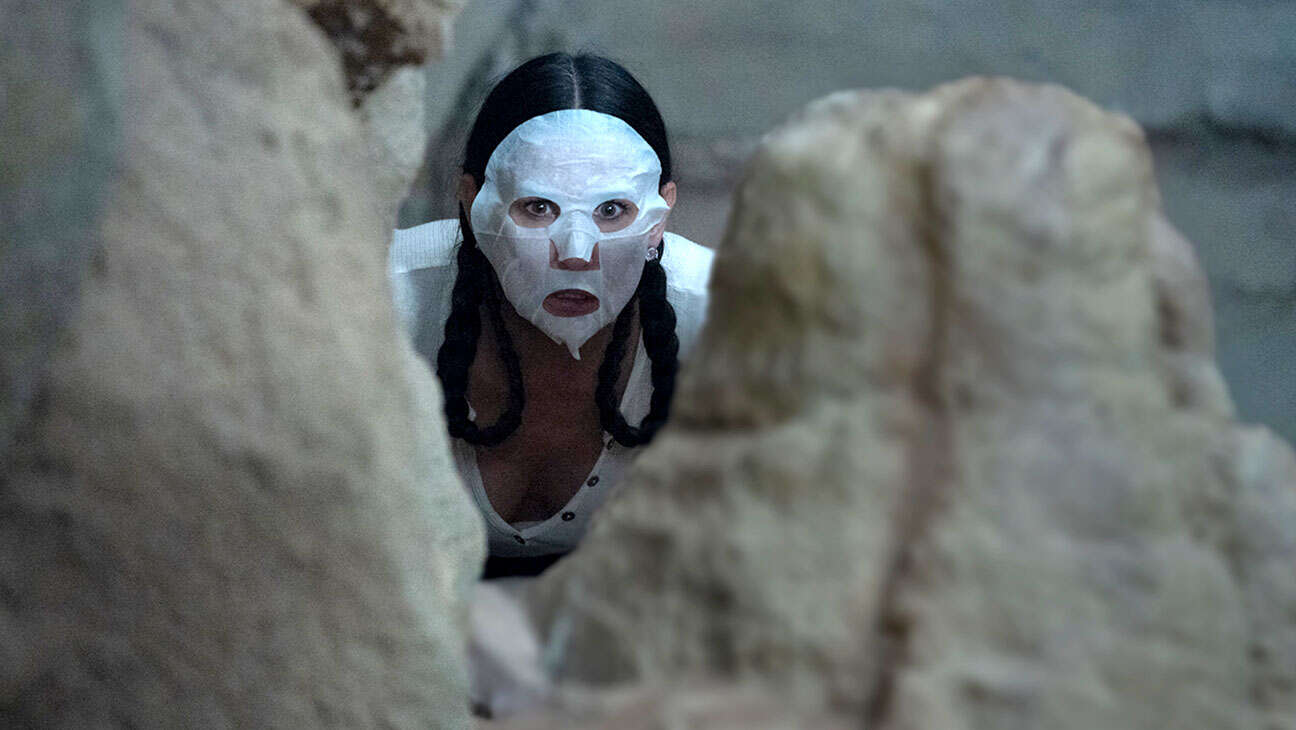 Corporate Animals
Cast: Demi Moore, Jessica Williams, Karan Soni, Ed Helms
Director: Patrick Brice
Why it's worth seeing: What if a workplace satire melded with the sensibilities of Peep Show writer Sam Bain and featured both cannibalism and Britney Spears? Well, then you'd have Corporate Animals, the incredibly fun midnight selection from director Patrick Brice. Demi Moore plays the CEO of a company that sells edible cutlery -- a woman who exists at the crossroads of Gwyneth Paltrow and Donald Trump. She takes her employees on a spelunking team-building workshop in New Mexico, and, despite the protests of her group, insists they do the more advanced cave adventure. As one might expect, that goes horribly wrong when an earthquake traps them all underground. The days go by and choices have to be made, like: How does human flesh sound as a meal? Can a masturbation device double as a light source? And is that really Britney Spears or is the intern just hallucinating? (He's hallucinating, but it is really her voice.) Meanwhile, as the action gets more and more gnarly, a discussion about power unfolds. Without the very funny cast, Corporate Animals would not work half as well as it does, but it's a disgusting good time. -- EZ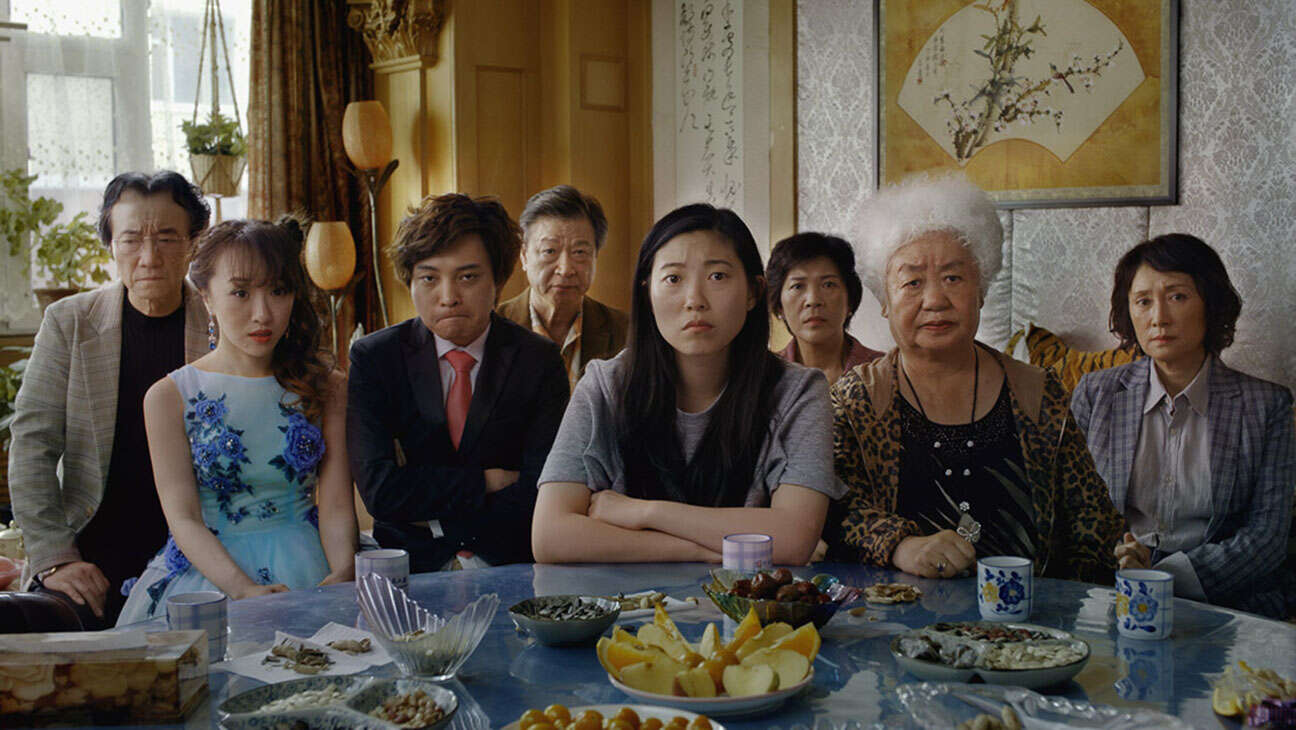 The Farewell
Cast: Awkwafina, Zhao Shuzen, Tzi Ma, Diana Lin
Director: Lulu Wang
Why it's worth seeing: The first full day of Sundance programming premiered the first genuinely remarkable movie of the festival, one that's sure to be among the year's best when it gets released. The Farewell, Lulu Wang's second feature, is a deeply personal story: Her stand-in is Billi (Awkwafina) a 20-something writer living in New York. She's struggling financially -- she's a writer, as I mentioned -- but is close to her family, both her parents in America (Tzi Ma and Diana Lin) and her grandmother, Nai Nai (Zhao Shuzen), in China. Billi, sensing something is awry with her father, learns that Nai Nai is sick with terminal cancer -- the only hook, the rest of the brood is keeping the elderly matriarch in the dark about her diagnosis. Everyone is all traveling to China to visit, but on the pretense that a cousin is getting married. The Farewell follows Billi's conflicted journey -- one that's as much about a pull between her American ideas of what would be best and the traditions in the country in which she was born. It's also simply a family comedy, and a very funny one at that. Wang composes the film strikingly, creating absurdist tableaus out of wedding photos and piles of food. Awkwafina makes the successful leap to dramatic content, even while maintaining her knack for timing, but the standout performance of The Farewell belongs to Zhao Shuzen as the resilient, loving Nai Nai. -- EZ
Hail Satan
Director: Penny Lane (Our Nixon)
Why it's worth seeing: While Satan has been around for a long time, The Temple of Satan, the primary focus of this sly documentary, was founded in 2013 by Malcolm Jerry and Lucien Greaves. The spokesperson for the group, Greaves speaks with authority and humor about the organization's larger political, social, and theological goals, which center around religious freedom and the separation of church and state. (Justifiably, The Temple of Satan does not like when governments install the Ten Commandments in State Capitals.) Though they wear black and often enjoy heavy metal, these aren't the Satanists of the Satanic Panic in the '80s, which gets a CliffNotes treatment here, or the robe-wearing fanatics from horror films. Using archival material of Sunday school cartoons and news programs, Lane gives the viewer a crash course on Satanism's place in history while also emphasizing the activist nature of modern Satanists. Despite some repetitive interviews, Hail Satan works as a funny, thoughtful primer on a group that trolls with the best intentions. -- DJ
The Hole in the Ground
Cast: Seána Kerslake, James Quinn Markey, Simone Kirby, Steve Wall
Director: Lee Cronin
Why it's worth seeing:The Hole in the Ground, an Irish horror film of considerable ferocity, is unafraid of the obvious. As the title promises, there is a large hole in the ground, which ends up being a source of great stress for Sarah (Kerslake) and her son Chris (James Quinn Markey) who move to the countryside to escape a troubled home life. They want a new start, but their new digs have issues. In addition to the gnarly pit waiting for them in the forest, the duo must also contend with a creepy old woman with a dark past, some creepy bugs, and their own growing suspicion of each other. As a movie about motherhood and parental anxiety, The Hole in the Ground can't touch the unnerving terror of previous Sundance hits The Babadook or Hereditary, which both attacked similar material with total formal control. This is more of a meat-and-potatoes horror film, one where the music pounds away at a punishing volume and the scares arrive like clockwork. Even if it doesn't have the emotional depth of the best horror efforts, it has enough technical prowess to keep you invested. You know what's at the bottom of the hole, but you won't be able to resist digging in. -- DJ (Watch the trailer)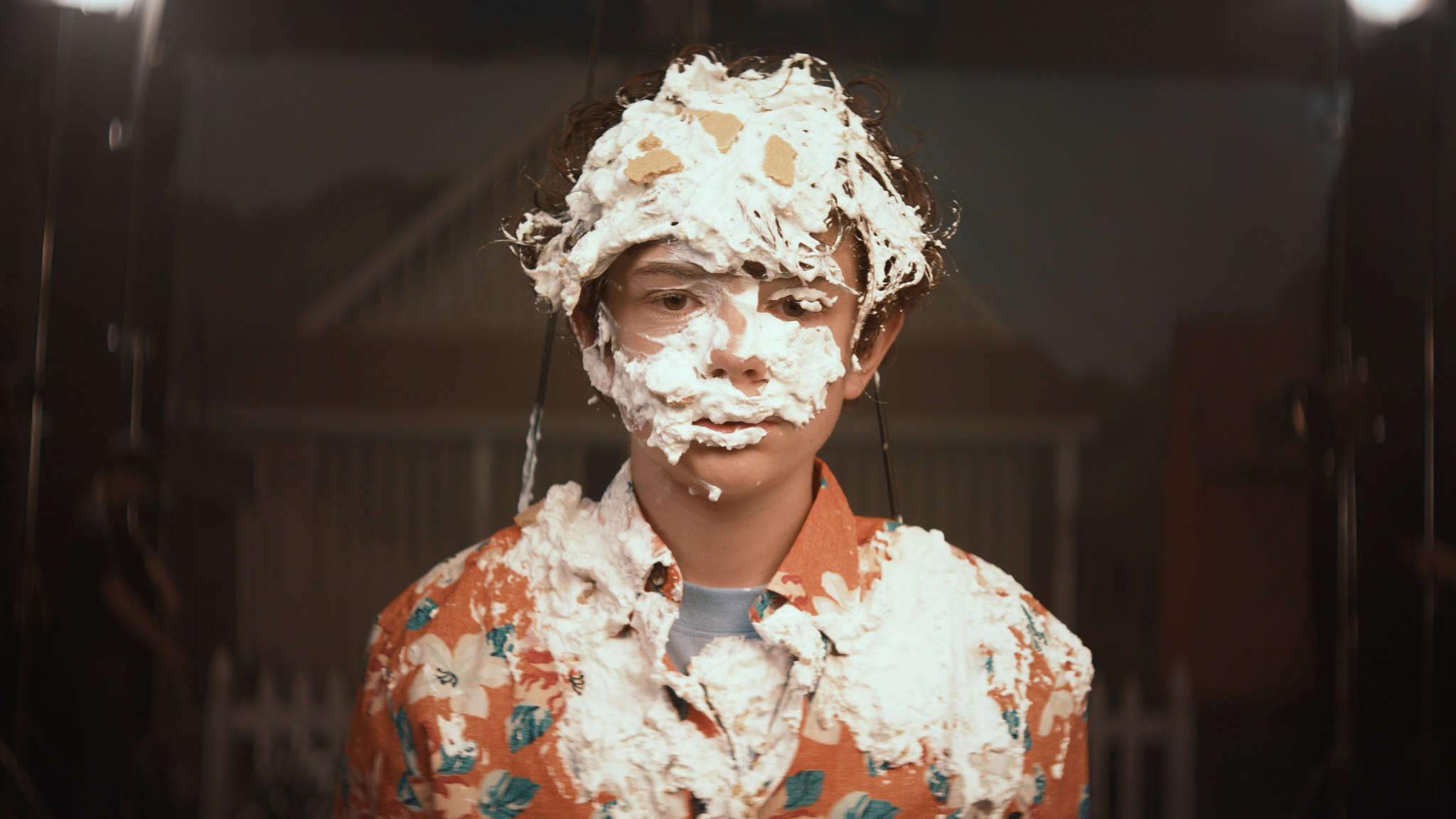 Honey Boy
Cast: Shia LaBeouf, Lucas Hedges, Noah Jupe, FKA Twigs
Director: Alma Har'el
Why it's worth seeing: Put aside your opinions of Shia LaBeouf (or maybe don't) and settle in for the troubled star's excavation of his childhood. Honey Boy is an act of "gestalt therapy" -- LaBeouf's words -- that turns a childhood in the spotlight with an alcoholic father into a magically real drama. LaBeouf plays a version of his own father, renamed as James Lort, a bandana-wearing vet who spews tall tales of rodeos. It's a deeply felt performance, not lacking in empathy but wart-bearing. Meanwhile, Noah Jupe, best known as the boy in A Quiet Place, does staggering work as James' son, Shia's stand-in, Otis. Jupe flits between hamming for the camera on Otis' Even Stevens-esque sitcom, and displaying the vulnerability of a kid who is forced to be a financial provider while also just wanting to experience a modicum of affection from his parent. The action jumps back and forth between this sometimes stark and sometimes dreamy recreation of LaBeouf's childhood and his time in rehab as an adult, where Lucas Hedges takes over the role of Otis. Honey Boy is almost a memory play and one of the most compelling bits of celebrity image-making in recent years. -- EZ
The Infiltrators
Cast: Maynor Alvarado, Chelsea Rendon, Manuel Uriza, Juan Gabriel Pareja,
Director: Alex Rivera and Cristina Ibarra
Why it's worth seeing: Half tense prison-break thriller and half earnest political documentary, The Infiltrators is a hybrid of dramatic and non-fiction storytelling that's difficult to describe and even harder to shake. In 2012, an activist group of undocumented immigrants made a daring attempt to free detainees at the Broward Transitional Center in Florida by purposefully having two of their members give themselves for deportation up at the center. Once inside, they would coordinate to apply political pressure from the outside and secure releases for the immigrants being held captive. While many documentaries use reenactments, this project blends the "real" and the "fake" in a gripping, novel way by having actors play the parts "inside" the jail and relying on documentary footage for all the story "outside" the facility. It's tempting to ask why not simply make a traditional narrative feature, but the filmmakers ultimately justify the complexity of the set-up with thematically rich moments that zero in on the performative demands of political action and public protest. The movie puts you behind the walls, exposing the truth by crafting an elaborate lie. -- DJ
The Inventor: Out for Blood in Silicon Valley
Cast: Elizabeth Holmes, Sunny Balwani
Director: Alex Gibney
Why it's worth seeing: Documentarian Alex Gibney has trained his eye on plenty of organizations and people who have in some way deceived the public. He's investigated Enron, Lance Armstrong, and Scientology, to name a few. Now he turns his attention to one of the greatest scams in recent memory: Theranos, perpetrated by wunderkind entrepreneur Elizabeth Holmes. The Inventor gives an enraging overview of Holmes' rise as the 19-year-old Stanford dropout selling investors on the idea that she'd simplify blood testing. That is, before it all came tumbling down, putting lives at risk in the process. Gibney describes in no uncertain terms how she shielded herself from criticism with Yoda-style jargon and powerful allies like Henry Kissinger. Holmes is a fascinating and somewhat inscrutable subject, and Gibney's piece makes a compelling companion to everything else that's been written about her house of cards. -- EZ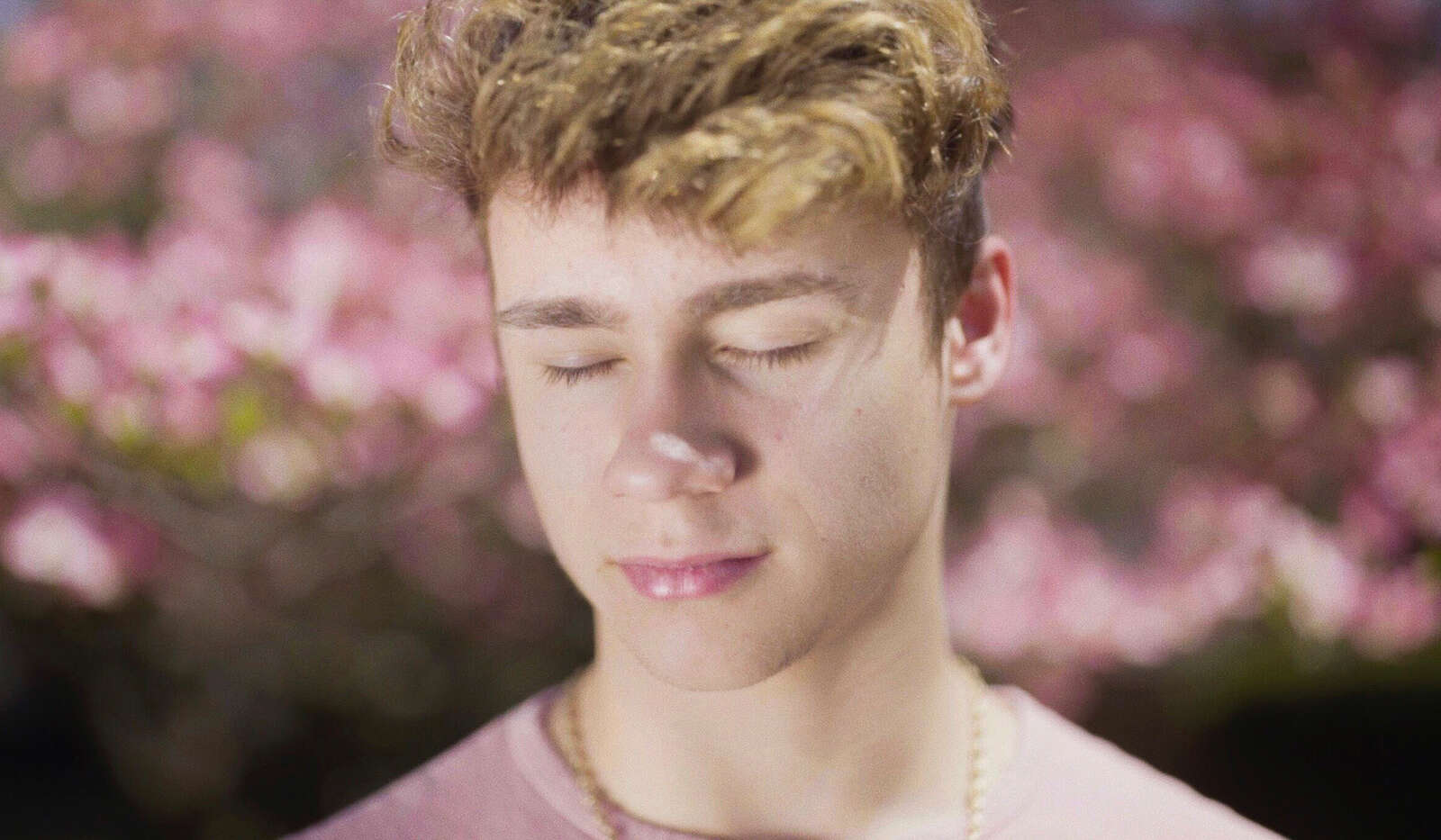 Jawline
Director: Liza Mandelup
Why it's worth seeing: Teens are mysterious creatures, made more so in the current social media climate. Liza Mandelup's documentary Jawline looks at this culture through the prism of one budding star: a boy in Tennessee named Austyn Tester, who has made something of a name for himself on apps like YouNow and Musical.ly. Austyn is a fascinating figure around which to center a piece on this subject: He's not, according to Mandelup's sources, one of the most popular kids on these platforms, but he still has enough of a following to see a way out of his tiny town and home filled with cats. Mandelup parallels his journey with the saga of Mikey Barone and Bryce Hall, two of Austyn's peers in the industry. They operate from an LA mansion alongside their manager, 21-year-old Michael Weist, who believes he is a mastermind in viral success. The film is brightly lit, beautifully shot, and thoroughly depressing, exposing a glistening world that targets teen girls' insecurities. -- EZ
The Last Black Man in San Francisco
Cast: Jimmie H. Fails IV, Jonathan Majors, Danny Glover, Tichina Arnold
Director: Joe Talbot
Why it's worth seeing: "Are y'all paying attention?" asks a street preacher in the dazzling opening sequence of this wildly ambitious portrait of a city in an existential crisis. From its opening shot of a young girl facing off against a man in a Hazmat suit to its moving final image, the feature debut from Talbot, who began raising money for the project through Kickstarter back in 2015, demands your attention and rewards your patience. Gliding down through neighborhoods on his skateboard, Jimmie (Fails, who also shares a writing credit on the film) is a wry, curious presence in the city he calls home. In addition to hanging out with his dapper best friend Montgomery (Majors), Jimmie spends much of his time making repairs to the beautiful Victorian house that used to belong to his grandfather. Now, it's valued at $4 million and belongs to an older white couple who just want Jimmie to leave them alone. Through an odd set of circumstances, Jimmie ends up moving into the house, reclaiming a piece of his family history in the middle of a community that often feels like it's under siege. Funny and tender, The Last Black Man in San Francisco takes big swings, which means you have to put up with the occasional detour that doesn't pay off -- the last third almost grinds to a halt as more plot gets introduced -- but every inch of this oddball epic in miniature is worth exploring. -- DJ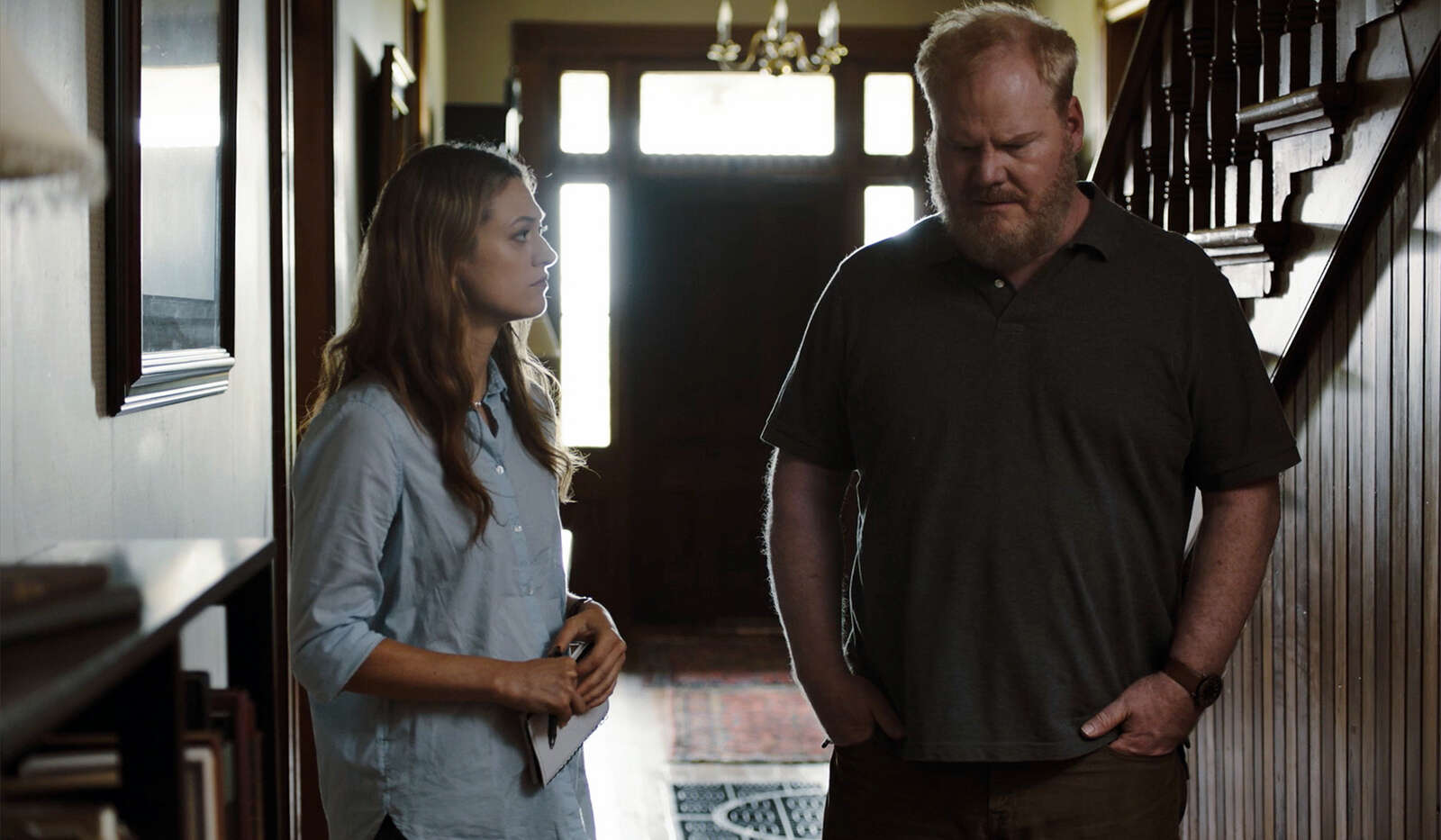 Light from Light
Cast: Marin Ireland, Jim Gaffigan, Josh Wiggins, Atheena Frizzell
Director: Paul Harrill
Why it's worth seeing: The potential haunting mentioned in the official description of Light from Light is maybe a bit misleading. This isn't The Conjuring. Still, this drama is an intimate gem, less about spooky ghosts than about what a spectral presence would mean to someone dealing with loss. And it's all anchored by excellent work from Marin Ireland and Jim Gaffigan. She's a former paranormal investigator now working at a car rental agency. As a child she had visions even she regards with some skepticism. He's a widower, who wonders if his dead wife may be a presence in his home. When she comes to look into the matter, their connection becomes about more than hunting for spirits. Harrill's film is very small in scale, but it's questions are affecting. Where would we like people to be when they die? And is it for our comfort or theirs? Ultimately, Light from Light maybe too slight for some, a quality that's exposed when the plot diverges from its two leads. But in its best moments -- when those two are just talking -- it's emotionally stirring. -- EZ
Luce
Cast: Naomi Watts, Octavia Spencer, Tim Roth, Kelvin Harrison Jr.
Director: Julius Onah
Why it's worth seeing: Luce, the highly accomplished high school student at the center of Julius Onah's taut thriller-like follow-up to the disappointing The Cloverfield Paradox, is a cypher to his peers, his parents, and, possibly, to himself. After a watchful teacher (Spencer) discovers a bag of fireworks in his locker, Luce (Harrison Jr.) and his adoptive parents (Watts and Roth) are drawn into a series of complicated, standoffish confrontations centered about race, tokenism, privacy, and the expectations placed on gifted black students. The script, which was adapted from a play by co-writer J.C. Lee, sets up a series of occasionally contrived ethical traps for characters to walk right into; like its young protagonist, the film is eager to provoke and push buttons. There's a sealed-off, artificial quality to the world of the story that can get tiring. Still, Watts and Roth, who last played a married couple in Michael Haneke's similarly antagonistic English-language remake of Funny Games, are effective, and the scenes between Spencer and Harrison Jr., given a role that requires playing often opaque psychological motivations, are captivating. Even if the story eventually fizzles out, the performers keep the spark of a more compelling drama burning throughout. -- DJ
Memory: The Origins of Alien
Cast: Ridley Scott, Sigourney Weaver, Dan O'Bannon
Director: Alexandre O. Philippe
Why it's worth seeing: With a blockbuster as influential as 1979's Alien, it can be challenging to unearth new insights that haven't been revealed in countless making-of featurettes and audio commentary tracks on DVDs over the years. That's the biggest hurdle for this brisk, informative documentary, which uses the personal life and creative work of Alien screenwriter Dan O'Bannon, who passed away in 2009, as an on-ramp to dissecting director Ridley Scott's sci-fi classic. (Scott and series star Sigourney Weaver, who returned for multiple sequels, did not sit for new interviews, leaving director Alexandre O. Philippe to rely on archival material to fill in the blanks.) A Hollywood outsider raised on pulp, O'Bannon is a compelling Zelig of late 20th century genre cinema who co-wrote (and starred in) John Carpenter's Dark Star and worked on the visual effects for Star Wars. Despite his long resume, Memory doesn't remain focused on O'Bannon for the entirety of its short runtime; instead, the movie plays the hits and gives us a lengthy, Fangoria-worthy deconstruction of the chest-bursting scene and all the technical challenges it provoked. To be fair, the footage of puppeteers fiddling with the creature and Scott shouting out orders from off-camera is hysterical. Unfortunately, that material is padded out with critics commenting on the deeper themes of Alien -- even the most perceptive reads on Scott's carefully story-boarded images can start to feel tedious -- but there are enough behind-the-scenes clips and nuts-and-bolts anecdotes here to recommend this for the franchise's obsessive fans. -- DJ
Native Son
Cast: Ashton Sanders, KiKi Layne, Sanaa Lathan, Margaret Qualley
Director: Rashid Johnson
Why it's worth seeing: In updating Richard Wright's Native Son for our current age, visual artist Rashid Johnson and Pulitzer Prize-winning playwright Suzan-Lori Parks largely hew to the outline of the novel's plot down to the inclusion of a disturbing moment that made the audience at Sundance's opening night murmur in shock. The 2019 Bigger Thomas (Ashton Sanders) is a green-haired punk who gets a job working as a driver for a wealthy white man, Henry Dalton and his family. There he meets Mary Dalton (Margaret Qualley), Henry's beautiful daughter whose attempts at inclusivity are racist and vapid. But Bigger and his girlfriend Bessie (KiKi Layne) are driven deeper into her orbit to ultimately tragic ends. (Those ends are where Parks and Johnson diverge the most from the original text.) What results is a film fortified with arresting images and strong performances from the likes of Moonlight's Sanders and If Beale Street Could Talk's Layne. Johnson's stylistic choices won't be to everyone's liking -- like the instances when he lets the world speed up around Bigger -- nor will the chances he and Parks have made, but Wright's central ideas are still as worthy of discussion all these years later. -- EZ
The Report
Cast: Adam Driver, Annette Bening, Jon Hamm, Maura Tierney
Director: Scott Z. Burns
Why it's worth seeing: When Zero Dark Thirty came out in 2012, controversy erupted as to whether it was accurate in claiming that torture played a role in the hunt for Osama Bin Laden. Now, seven years later, The Report is calling bullshit on that aspect of Kathryn Bigelow's film, which even makes a cameo in Scott Z. Burns' latest. But the value of The Report is not just cinematic in-fighting. Burns has made an enthralling film about Daniel Jones (Adam Driver), who authored the Senate Intelligence Committee report on the inhumanity and inefficiency of the CIA's torture tactics in the wake of 9/11, offering a play-by-play of his work, from its inception to the ctattempted suppression of the information he uncovered. Though it sometimes slides into book report territory, the level of acting talent on screen keeps it fascinating. Driver lends Jones a sober-minded compassion for his task, while Annette Bening is a dead ringer for Senator Dianne Feinstein. It's a smart, fair indictment of U.S. policies that spares no one. -- EZ
Share
Cast: Rhianne Barreto, Charlie Plummer, Poorna Jagannathan, J.C. Mackenzie
Director: Pippa Bianco
Why it's worth seeing: Share is a movie where many of the most potentially dramatic scenes in the film feel as if they've been surgically removed. In telling the story of high school basketball player Mandy (Barreto) attempting to deal with the fallout of her sexual assault, which was filmed on a cell phone at a booze-fueled party and sent around to friends as a cruel joke, writer and director Pippa Bianco keeps her eye trained on her protagonist in small, intimate moments. At specific points when the movie could become a police procedural, a legal drama, or a social media mystery, the camera veers away, more curious about the flash of car lights or the removed loneliness of Barreto's performance. Moments like Mandy's decision to leave school go under-examined; similarly, the suburban sprawl of her hometown, with its 7-Eleven and chain restaurants, remains opaque and ill-defined. "I'm not sure if this is right," says one character towards the end of the film, describing the queasy sense of uncertainty Bianco evokes. Share sits in that ambiguous space for almost its entire run time, refusing to offer answers to difficult questions. -- DJ
The Souvenir
Cast: Honor Swinton-Byrne, Tom Burke, Tilda Swinton
Director: Joanna Hogg
Why it's worth seeing: There are a number of disorienting moments at the beginning of Joanna Hogg's masterful The Souvenir, a fractured portrait of a fracturing relationship. This is the entrancing way that Hogg draws you in, mirroring her heroine's own naiveté. Honor Swinton-Byrne -- daughter of Tilda -- plays Julie, an earnest filmmaker in 1980s Britain. Hogg tells her story in fragments, mostly revolving around her relationship with the arrogant, charismatic Anthony (Burke). In the 21st Century we would call Anthony a "mansplainer," but that's too trite a description for how entrancing he can be even when it seems like he's picking on Julie. Their romance -- for both Julie and the audience -- is enervating and frustrating. When Hogg does finally reveal the true toxicity of their relationship it's devastating, but, in pairing it with Julie's evolving artistic brain, it morphs into something more than tragic. If it feels like I'm writing about The Souvenir in somewhat vague terms, well, I am. It possess an indescribably quality. Hogg's images are staggering, especially a series of chill-inducing final shots. The Souvenir, in all its brilliance, demands a rewatch. Lucky for us, A24 is releasing it and a sequel that's on the way. -- EZ

Sweetheart

Cast: Kiersey Clemons
Director: J.D. Dillard
Why it's worth seeing: There are moments in J.D. Dillard's creature feature Sweetheart that legitimately made me jump. These are the kind of frights -- done on a limited budget -- that truly indicate some special filmmaking is at work. That alone is enough for a recommendation, even though this monster-on-a-deserted-island story doesn't always live up to those highs. It opens with a girl named Jenn (Clemons) washing up on a beach wearing a life vest. We don't know how she got there, but there's a guy she knows alongside her. He has a piece of coral in his side and is soon dead so she's left to fend for herself. She immediately proves resourceful, a trait that comes in handy when she figures out that there's a sea monster just off shore who comes to land to snack. Dillard stages the sequences with this baddie on the prowl with terrifying aplomb, using shadows and score to ignite fear. But then an event, which I won't spoil here, sucks some of the wonderful tension he built up out of the narrative even as it tries to add layers onto it. -- EZ
Untitled Amazing Jonathan Documentary
Director: Ben Berman
Why it's worth seeing: Charming and antagonistic, comedic magician John "The Amazing Johnathan" Szeles, who began performing in the '80s and eventually became a Las Vegas headliner with his brazenly confrontational act, makes for an ideal documentary subject. He's a showman with an understanding of the dramatic -- the movie centers around a "farewell tour" he embarks on following a bleak medical diagnosis -- but he also has the self-loathing streak of many successful stand-up comedians and he's not afraid to turn his anger against his wife, his fans, or, most essentially here, his director. In a series of absurd twists that recall David Farrier's nail-biter Tickled and Nathan Fiedler's gonzo reporting project Finding Frances, Untitled Amazing Jonathan Documentary transforms from a showbiz bio into a clever, often shocking variation on a reliably absorbing type of documentary: the meta non-fiction film about the tricky responsibility a director has to his or her subject. Given his background as a director and editor for projects from Tim Heidecker and Eric Wareheim, it's not surprising that Berman is willing and able to sit in uncomfortable moments. What's refreshing is that he digs deeper into himself and his subject as the film progresses, breaking down his own intentions and motivations as his project threatens to implode from within. He's not simply content to let the audience squirm. - DJ
Velvet Buzzsaw
Cast: Jake Gyllenhaal, Rene Russo, Zawe Ashton, Toni Collette
Director: Dan Gilroy
Why it's worth seeing: Velvet Buzzsaw has already proved divisive. Some love writer-director Dan Gilory's campy, bloody, wackadoo take on the world of fine art dealing. Some hate it. If any of the aforementioned adjectives sound appealing to you, then you'll probably love it. You may even overlook some of the ways the meld of satire and horror falters as it reaches its Grand Guignol conclusion. Still, even if you can't get on board with the plot, there's a lot to appreciate in the arch performances, especially the one given by Jake Gyllenhaal as Morf Vandewalt, a fussy art critic with a high opinion of his own tastes. The bodies start piling up when Josephina (Zawe Ashton) -- a protegée of dealer Rhodora Haze (Rene Russo) -- discover a treasure trove of eerie paintings executed by her dead neighbor, Ventril Dease. Dease wanted the art destroyed... for a very obvious reason. Velvet Buzzsaw is over-the-top, and well worth your time when it hits Netflix February 1.
Wounds
Cast: Armie Hammer, Dakota Johnson, Zazie Beetz, Karl Glusman
Director: Babak Anvari
Why it's worth seeing: The "Armie Hammer has an itchy armpit" horror movie will not be for everyone. The film opens with Hammer's loutish protagonist Will, a Tulane drop-out tending bar at a bug-infested New Orleans dive, picking up a cell phone off left behind by a group of mildly mysterious teenagers. Soon, Will receives alarming text messages, creepy photos, and at least one video with a human skull being swarmed by cockroaches. As he and his grad student girlfriend Carrie (Johnson), who has begun to grow tired of Will's lack of ambition and wandering eye, slowly investigate the possible occult connections to the phone and the teens, the movie's plot swerves and stumbles like a drunk failing a field sobriety test. At one point, Will is told, "You're just a body," and the movie treats Hammer that way, shredding his charming persona in the process.The lack of strong storytelling logic and clear character motivations will be a deal-breaker for some who go in expecting your standard haunted cell phone movie, but Wounds, with its Cronenberg-ian flourishes and comedic asides, festers in the mind. -- DJ
Esther Zuckerman is a senior entertainment writer at Thrillist. Follow her @ezwrites. Dan Jackson is an entertainment writer at Thrillist. Follow him @danielvjackson.