'Palm Springs'

| Chris Willard
'Palm Springs'

| Chris Willard
The Best Movies From the 2020 Sundance Film Festival
We're hanging out in the mountains of Utah for the fifthyearina row with the many celebrities, journalists, filmmakers, and publicists gathered here for the annual Sundance Film Festival. The brainchild of Robert Redford, Sundance offers a peek at the movie year ahead, especially for indie cinema. Art-house stand-outs from recent years that we wholeheartedly recommend include Lulu Wang's The Farewell, Bo Burnham's Eighth Grade, and Boots Riley's Sorry to Bother You, but there's also a lot of filler to sift through.
That's where this curated list of 2020 Sundance Film Festival gems comes in. Many potential treasures you'll be hearing a lot about await us. There's A24's Zola, based on the viral Twitter thread about a wild encounter between two strippers. The director of Madeline's Madeline, one of our favorite movies of 2018, returns to Sundance with a biopic about horror author Shirley Jackson, played by Elisabeth Moss. And Carrie Brownstein and St. Vincent deconstruct music documentaries with The Nowhere Inn. Thrillist senior entertainment writers Esther Zuckerman and Dan Jackson are in Park City and will be updating this list frequently throughout the festival.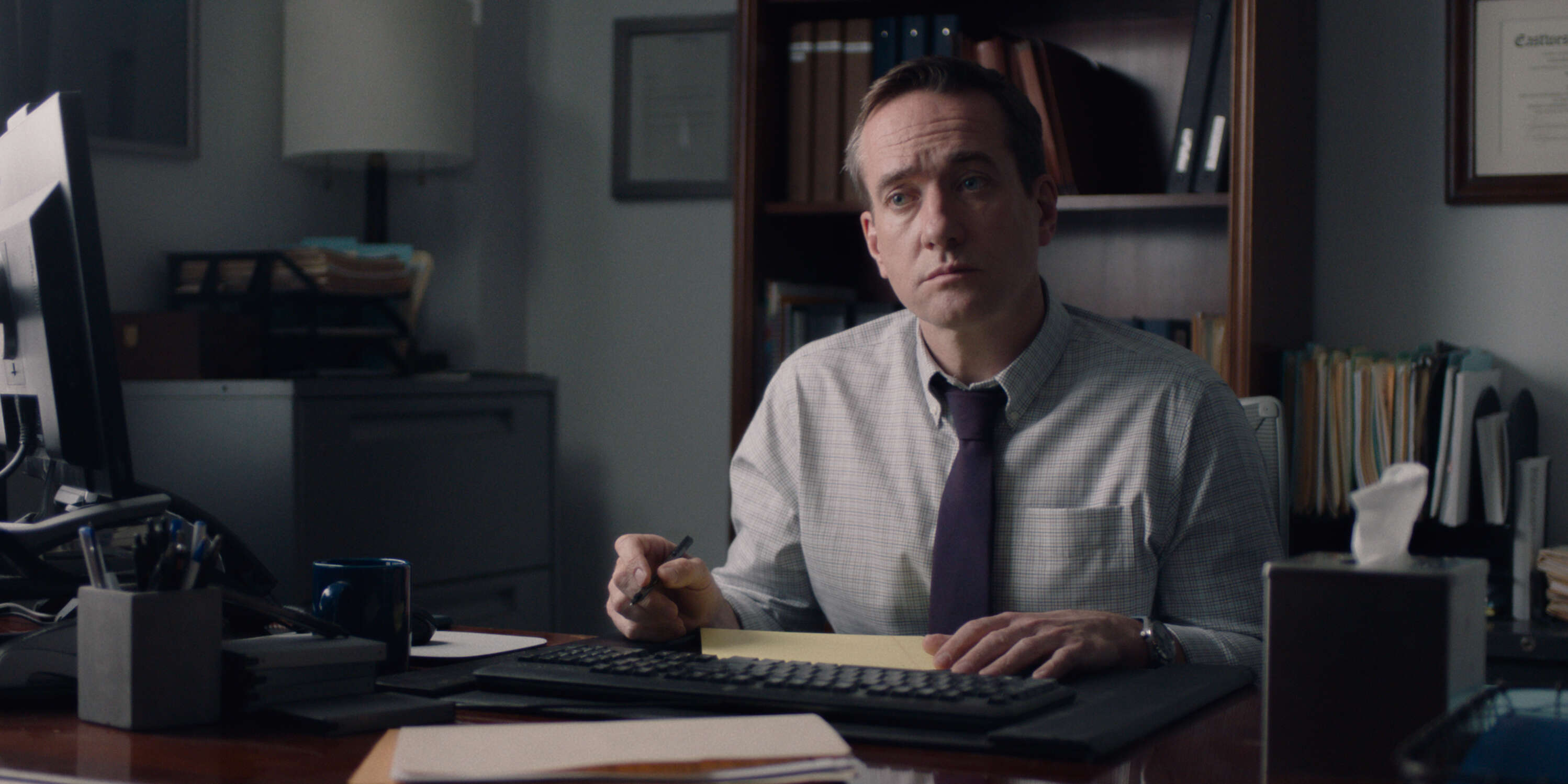 Release date: January 31
Director: Kitty Green (Casting JonBenet)
Cast: Julia Garner, Matthew Macfadyen, Kristine Froseeth
Why it's worth seeing: Nothing much happens in The Assistant. A young woman (played by Ozark's Julia Garner) -- whose name is apparently Jane, although it's never said in the movie -- goes to work at the office of a high-powered Hollywood executive before the crack of dawn. She performs menial tasks. She takes calls. When the day is over, long after the sun is set, she heads home. But Green has made a silent scream of a film, which is so quietly unsettling it becomes hard to shake. Of course, you're probably aware of some version of this story. Jane's unseen boss is quite evidently a stand-in for Harvey Weinstein, and over the course of her otherwise monotonous day, Jane starts to realize something is amiss. There's an earring on the carpet. A new, very pretty woman arrives from Idaho with no experience and is put up in a fancy hotel. A meeting with an actress extends late into the night. But this is not a story about triumph over the evil that men like Weinstein perpetrate. Instead, it is about the systems in place that have allowed his behavior to go on for so long. When Jane reaches out to a smarmy HR person played by Succession's Matthew Macfadyen, she quickly realizes that speaking out is futile. The Assistant is a tale of disillusionment, and Garner wears the exhaustion, stress, and pain of that on her face. Her performance is agonizing as is the movie that surrounds it. But that's the point. -- Esther Zuckerman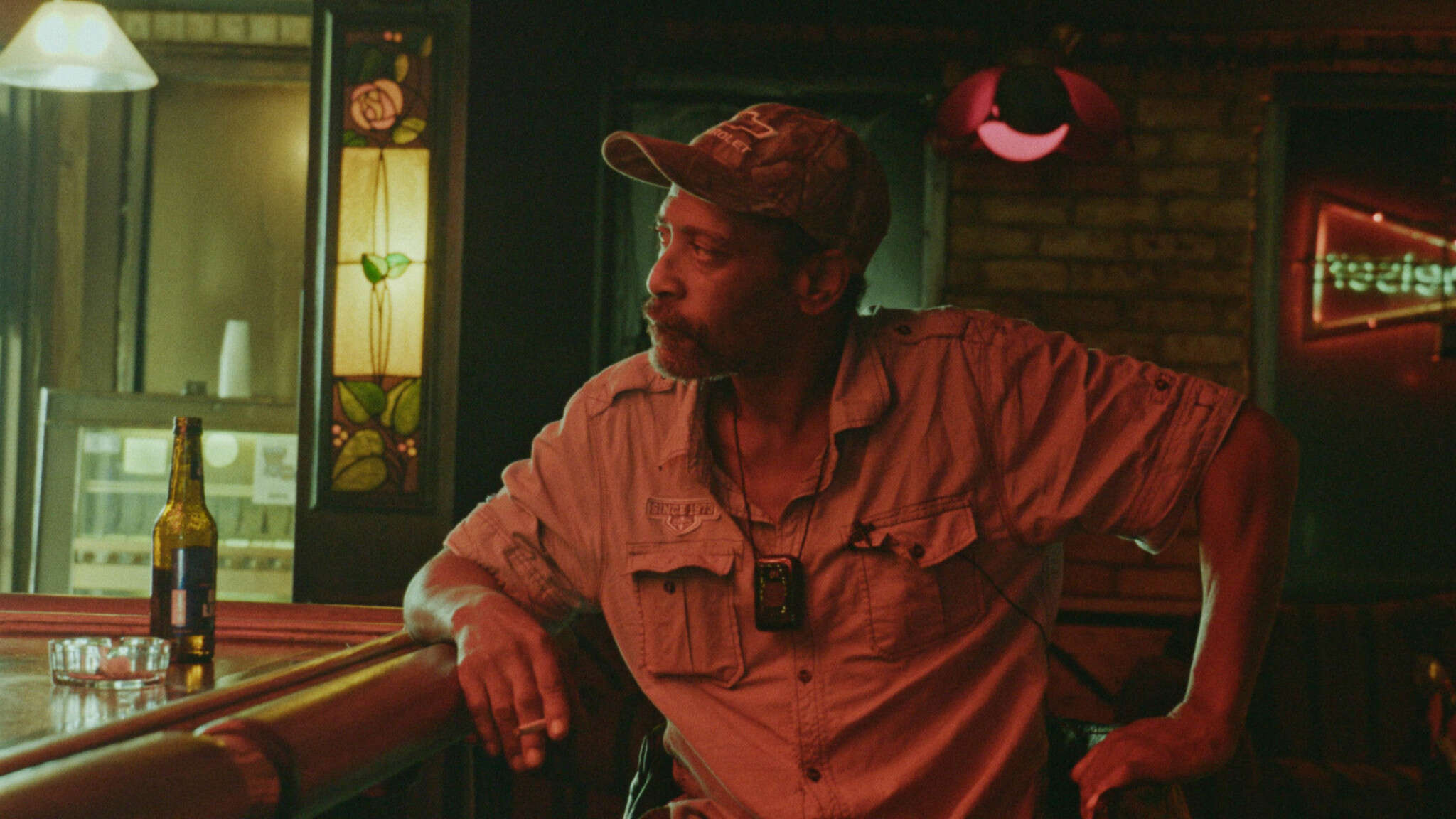 Bloody Nose, Empty Pockets
Release date: TBD
Directors: Bill and Turner Ross
Why it's worth seeing: The theme song from Cheers succinctly summed up the communal appeal of the local bar: "Sometimes you want to go where everybody knows your name." On the surface, this genre-bending documentary from brother filmmaking team Bill and Turner Ross is a straightforward celebration of that concept, one that explores depths of feeling, patterns of behavior, and types of language you wouldn't see on a network sitcom. Chronicling the closing night of a Las Vegas dive called Roaring '20s in November 2016, in the the shadow of Donald Trump's election victory, Bloody Nose, Empty Pockets introduces a series of bartenders and barflys, observing them in verité style as they watch Jeopardy! on TV, sing songs, and get in arguments. An Australian regular takes acid; a cake gets smashed. Just another night out. The setup is simple and the hangout vibe is a pleasure, but the story of how the the film was made, which goes mostly unacknowledged on screen, blurs the line between fiction and non-fiction in a way that gives the events a woozy texture. It's a sentiment most bar-goers can relate to: Why let the truth get in the way of a great story? -- Dan Jackson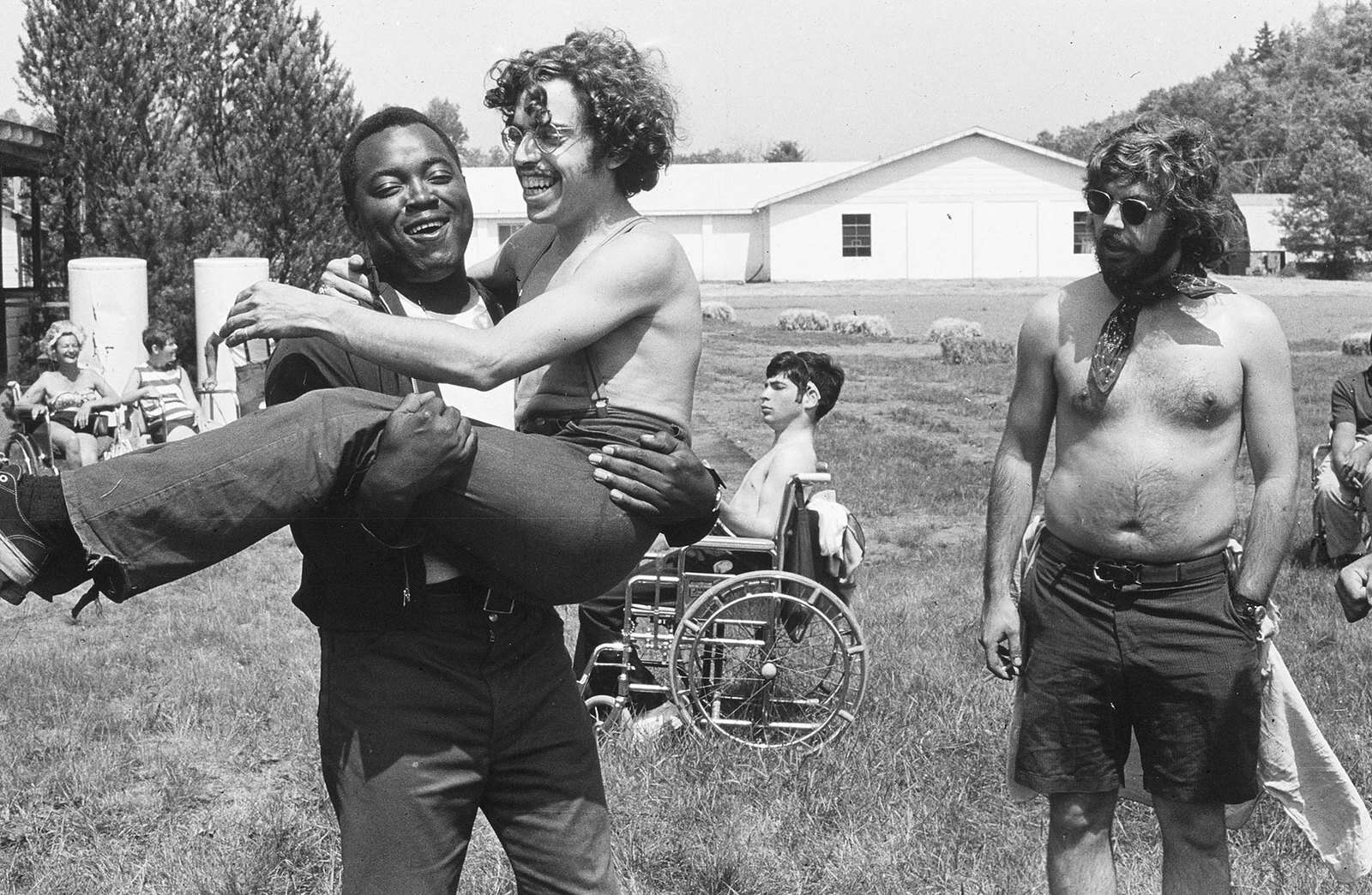 Crip Camp
Release date: TBD on Netflix
Directors: Nicole Newnham and Jim LeBrecht
Why it's worth seeing: Chances are you have not heard of Camp Jened, a camp for disabled people that operated in upstate New York between the 1950s and 1970s. But the documentary Crip Camp, due on Netflix later this year, invites you into this hippie-run utopia, introducing its attendees that will later go on to fight for disabled rights across the country. The film, produced by the Obamas' company, is co-directed by sound designer Jim LeBrecht, who went to the camp in 1971 and the stay changed his life. As a teen suffering from spina bifida, he felt like an outcast among his peers. At Jened he was a cool kid. Through incredible archival footage, the documentary shows how campers at Jened were given the freedom they so often lacked in the outside world. There's smoking, sex, partying, and a sense of pure community. The narrative then swerves to life outside of this ostensible paradise, following activists like Judy Heumann, who staged protests that led to the adoption of the Americans with Disabilities Act. These are also amazing stories, but you're left wishing that the filmmakers had spent a little more time delving into the history of Jened beyond this one generation. -- EZ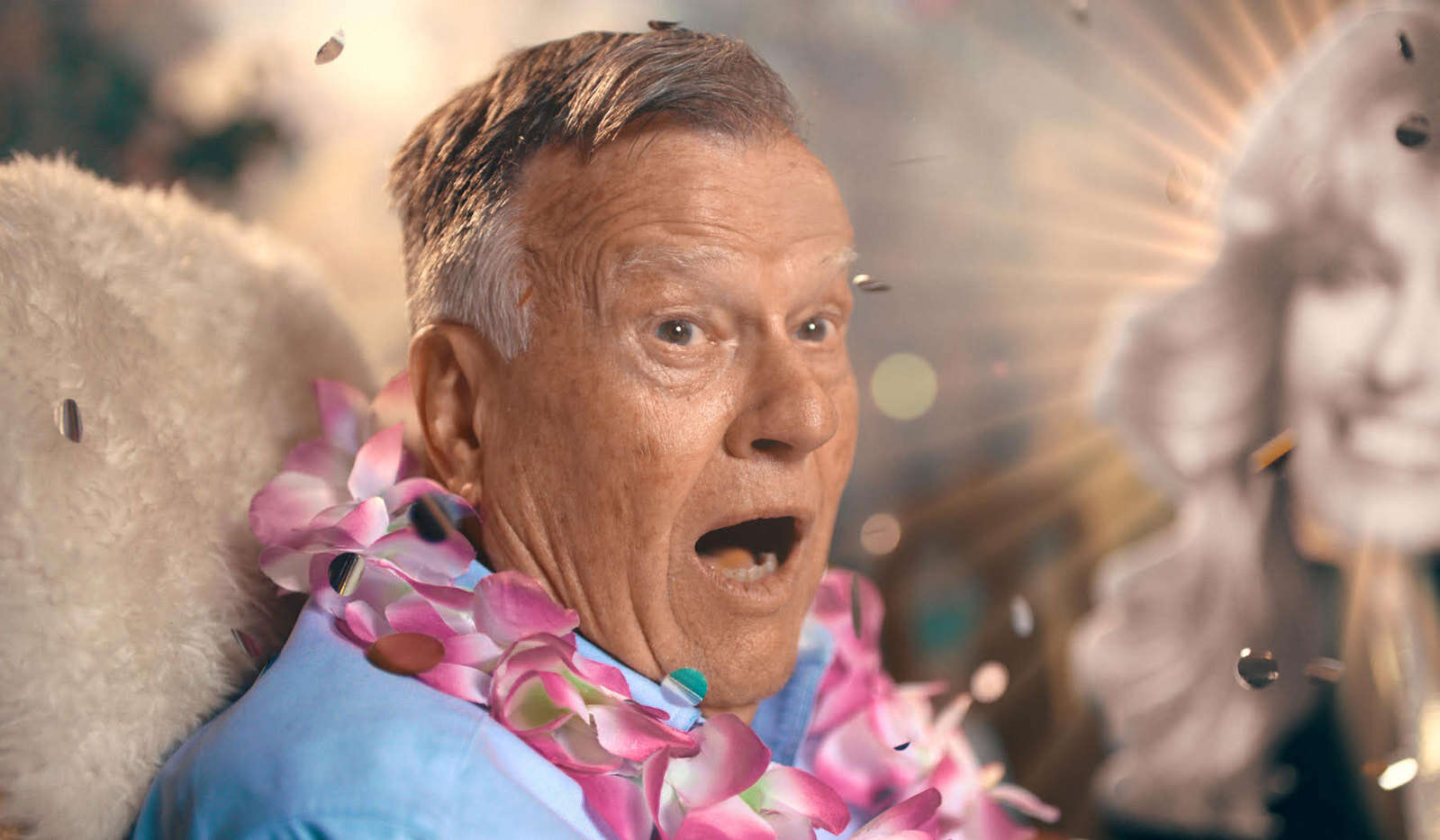 Dick Johnson Is Dead
Release date: TBD on Netflix
Director: Kirsten Johnson
Why it's worth seeing: I am admittedly having trouble putting into words what makes Dick Johnson Is Dead not just one of the best movies of Sundance, but likely one of the best movies I will see all year. Kirsten Johnson's documentary is simply one of the most beautiful, moving, personal, and probably even helpful pieces about loss that anyone has ever created. It's often laugh-out-loud funny, but I also cried from beginning to end and couldn't stop sobbing even after I had left the theater. Johnson, a lauded cinematographer who made the brilliant 2016 documentary Cameraperson by cobbling together footage she had previously shot, was facing the advancing age of her beloved father, C. Richard a.k.a. Dick, when she asked him to collaborate on a project. She wanted to make a film about the end of his life with his full cooperation, not just documenting his own decay, but imagining scenarios in which he could die. Together Kirsten and Dick stage elaborate (and sometimes hilarious) deaths for him with the help of stunt people, and Dick Johnson Is Dead becomes a portrait of how filmmaking itself trains us and inures us to the very idea of a human's demise. But along the way, Kirsten shows the very real process of dementia eating away at a once vibrant person's memory as her psychiatrist dad starts to lose his own mental faculties. Still, for as depressing as it is, Johnson is as much focused on the pain of losing loved ones as she is on the joy of having them in your life. It's a spectacular portrait that will crush you. -- EZ
The Father
Release date: TBD
Director: Florian Zeller
Cast: Anthony Hopkins, Olivia Coleman, Mark Gatiss, Imogen Poots
Why it's worth seeing: At a festival with multiple movies examining the emotional toll dementia can take on families, The Father stands out for its ingenuity. Adapted from a play by director Florian Zeller, the movie finds clever, moving ways to dramatize its subject matter, bringing the viewer into the mind of a man slowly losing his grip on his memories. Anne (Olivia Coleman) is growing frustrated with her father Anthony (Anthony Hopkins), a stubborn former engineer with a bad habit of frightening off the nurses hired to keep an eye on him in his old age. She thinks he might be better off living with her or living in a retirement home; he values his independence and his space, even if he can't ever seem to find his damn watch. The conflict between the two spins out in surprising directions, circling back on itself and twisting into knots as Anthony's condition grows worse. While all the actors give sharp performances, particularly Coleman, it's ultimately up to Hopkins to sell the film's most devastating moments and anchor the conceptual gambits. Luckily, the 82-year-old actor is more than up to the task. -- DJ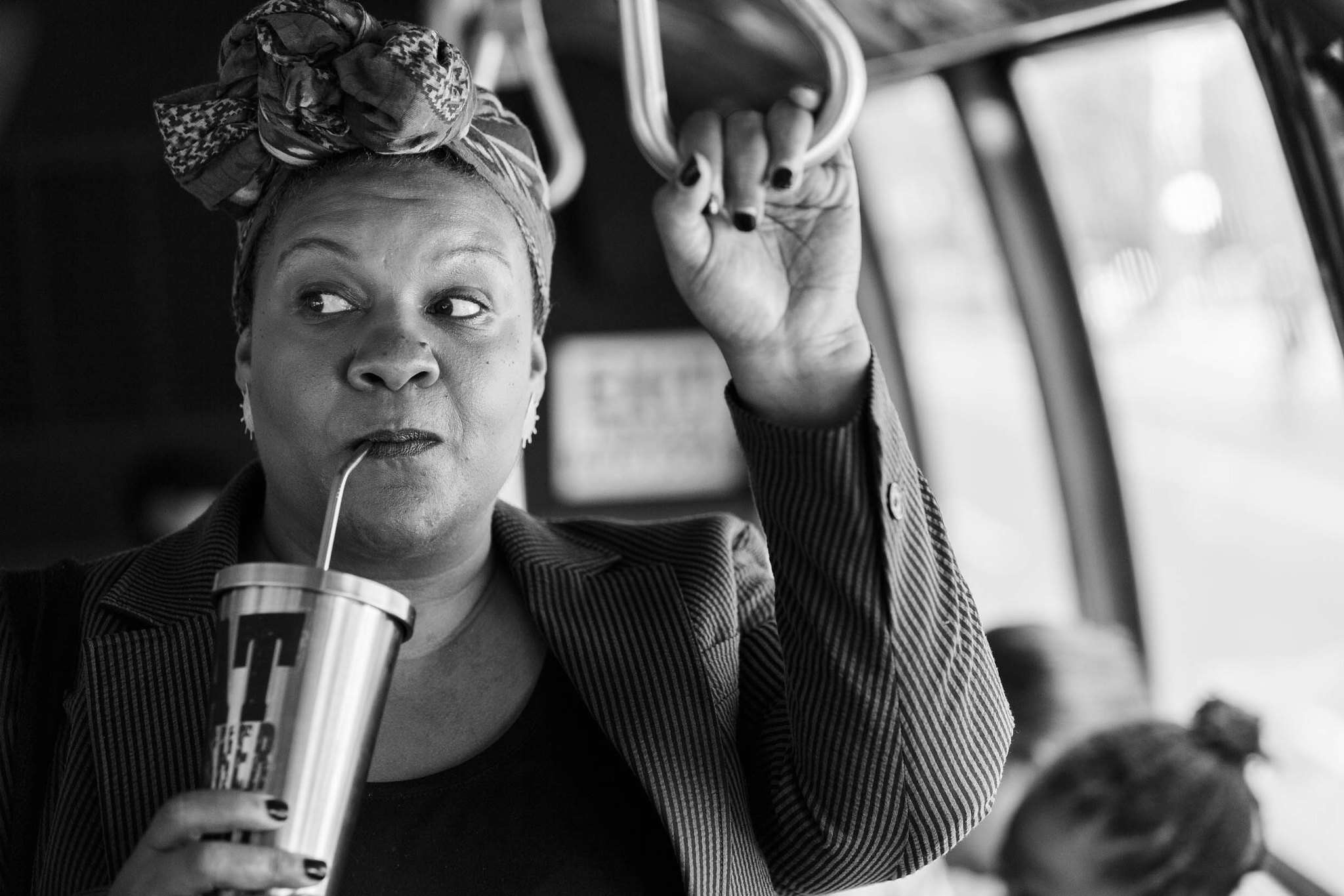 The 40-Year-Old Version
Release date: TBD
Director: Rahda Blank
Cast: Rahda Blank, Reed Birney, Peter Y. Kim, Oswin Benjamin
Why it's worth seeing: This semi-autobiographical movie follows Radha Blank, a playwright for whom a "30 under 30" honor now seems but a distant memory. When we meet her, Radha is teaching a group of hilarious and unruly high school kids, constantly sipping on a diet drink, and trying to get a play about her Harlem neighborhood produced. After a particularly enraging incident with one of the obnoxious white gatekeepers of the New York theater establishment, Radha turns to her old hobby: churning out rhymes. But her character's burgeoning desire to rap is really just a gateway for Blank to craft a narrative about finding creative integrity in a world that wants to pigeonhole you. Frequently, The 40-Year-Old Version feels like a rejoinder to the type of movies that sometimes become hits at this festival: ones that engage in poverty porn or use an oddball storyline to offer some trite inspiration. -- EZ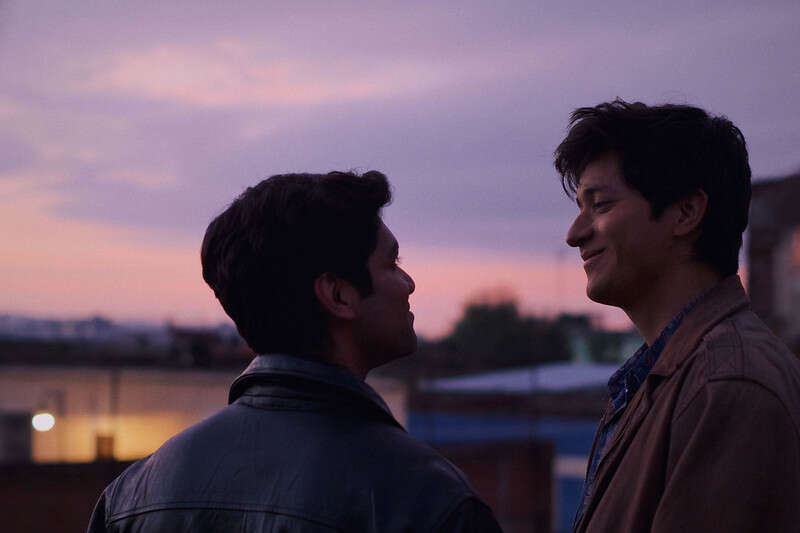 I Carry You With Me
Release date: TBD
Director: Heidi Ewing
Cast: Armando Espitia, Christian Vazquez, Michelle Rodríguez
Why it's worth seeing: There's a reveal at the heart of I Carry You With Me that I'm almost hesitant to talk about here. And yet I feel like I must, because it's central to what this movie is trying to do. Though it's being billed as documentarian Heidi Ewing's first narrative feature, it's not exactly that. There's a lot of truth to this story, more than you even initially realize as you watch love blossom between two men in 1994 Puebla, Mexico unfold on screen. Actors Armando Espitia and Christian Vazquez play Ívan, a dishwasher with dreams of being a chef, and graduate student Gerardo as 20-something men. They meet one night at a gay bar and begin a romance, defying the homophobia of members of their families. In this section, Ewing's camera is constantly in movement, almost as if in a dance. By the end of the film, the style has shifted into something that looks more like a documentary. That's because, eventually, it is. The visuals are no longer heightened, and the actors have been replaced by the people who they were playing. I Carry You With Me doesn't wear on its sleeve that it's based on the real lives of two of Ewing's dear friends. For some, the experimental nature of the filmmaking will fall flat, but it's hard to deny the raw power of this tale. -- EZ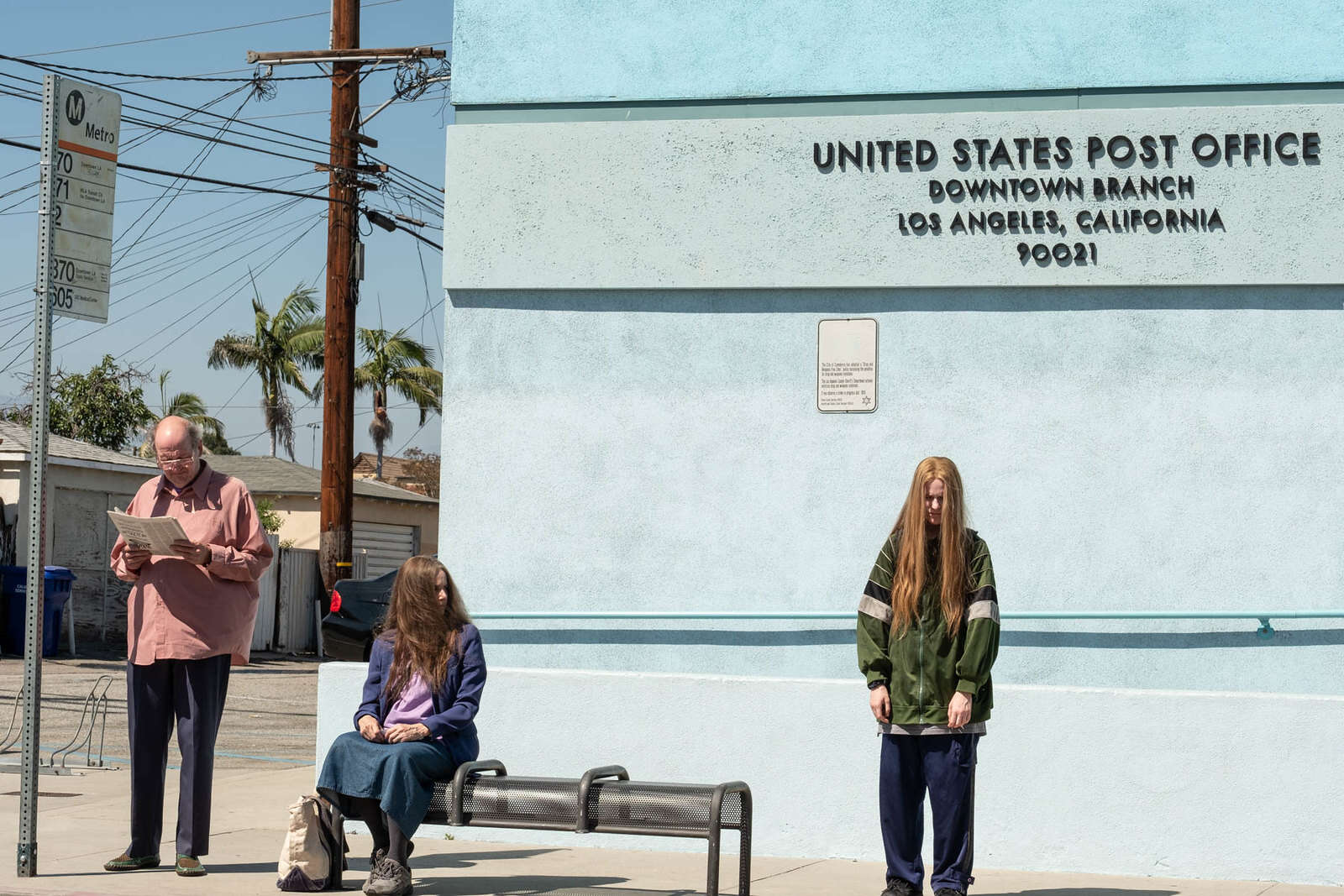 Kajillionaire
Release date: TBD
Director: Miranda July
Cast: Evan Rachel Wood, Gina Rodriguez, Richard Jenkins, Debra Winger
Why it's worth seeing: To some, Miranda July embodies a certain type of mid-2000s tweeness that is the definition of "your mileage may vary." Kajillionaire, the first film of July's that doesn't star the writer-director-performance artist herself, is described as a heist movie, but it's a heist movie as only July could make it. It's odd and surreal, but also incredibly sweet. Her con artists are a family -- Robert, Theresa, and their daughter Old Dolio portrayed by Richard Jenkins, Debra Winger, and Evan Rachel Wood -- and they are not very good at conning. They prowl the streets of Los Angeles looking for schemes to make literally any money, living in a space that leaks soapy foam every day. Old Dolio -- yes, Old Dolio -- does the bidding of her paranoid parents, exhausted by their schemes but bound by love. Wood gives her a low voice and a persistently downcast gaze, shielded by her overly long hair. When trying to scam an airline, Robert and Theresa meet Gina Rodriguez's Melanie, a bubbly young woman who is captivated with their lives of light crime and wants in to fulfill her Ocean's 11 fantasies. Melanie's presence is most upsetting to Old Dolio, who perceives her as a threat, but as their relationship starts to morph the sweetness at the movie's core reveals itself. Kajillionaire eventually blooms into a full-blown love story about recognizing just what kind of love people can provide. -- EZ
La Llorona
Release date: TBD
Director: Jayro Bustamante (Ixcanul)
Cast: María Mercedes Coroy, Julio Diaz, Sabrina De La Hoz
Why it's worth seeing: It should be noted right off the bat that this film has nothing to do with last year's big studio frightfest The Curse of La Llorona, even though they both riff on the same myth. In Bustamante's much subtler film, there are no jump scares and it's the legacy of the Guatemalan genocide that's doing the haunting. The narrative centers on the wealthy family of a retired general who is on trial for his role in the massacre of the Maya people. After being declared guilty, he and his family remain essentially trapped in their mansion with protestors surrounding the walls. The sound of calls for justice are constant, except when another noise creeps through in the middle of the night: that of a crying woman, a.k.a. La Llorona. Bustamante creates images that damn the central characters in their desire to turn a blind eye to the pain they have caused either directly or indirectly. The eeriness of the scenario grows with the arrival of a new young maid (María Mercedes Coroy), who seems to have lived longer than her appearance might imply. The scares in La Llorona come from waiting to see who will get his or her comeuppance, and when that finally does arrive, it's both thrilling and somehow doesn't cut as deep as one would have hoped. -- EZ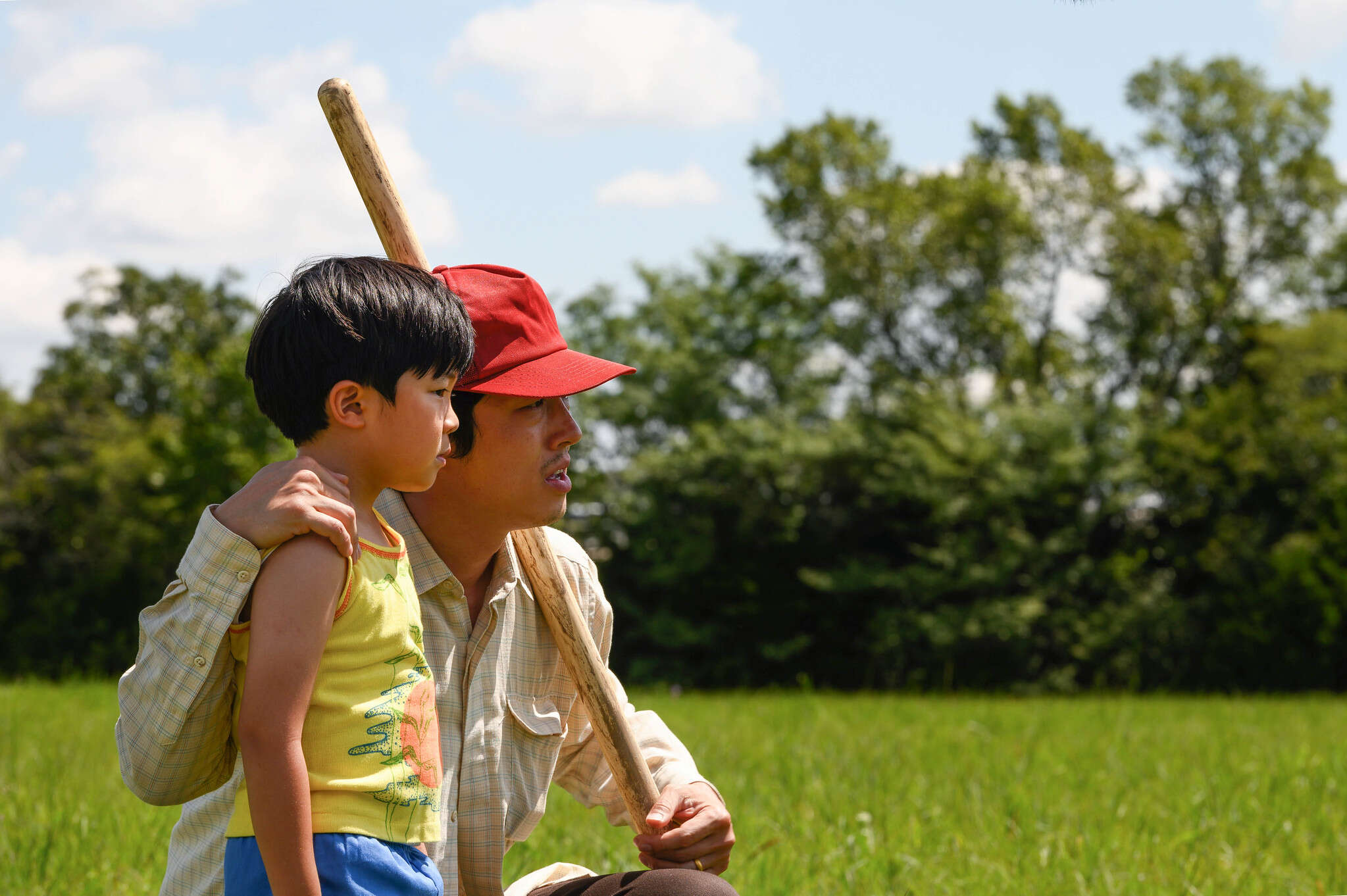 Minari
Release date: TBD
Director: Lee Isaac Chung
Cast: Steven Yeun, Alan Kim, Yeri Han, Youn Yuh Jung
Why it's worth seeing: In Lee Isaac Chung's Minari, a grandma arrives from Korea carrying seeds to grow a minari plant, a delicious tasting water dropwort that spreads like a weed in marshy spaces. Just where crops and people can grow and thrive is on this gorgeous film's mind. It's a drama about a Korean family that moves from California to Arkansas to chase father Jacob's (Steven Yeun) dream of becoming a farmer. The minute they arrive at the trailer house that Jacob has purchased on a vast patch of land, his wife Monica (Yeri Han) is distressed. As a compromise, the couple invites Monica's grandmother (Youn Yuh Jung) to come live with them. Chung mostly documents this journey through the eyes of 7-year-old David (the incredible Alan Kim). He has adopted his father's enthusiasm for this place, and rejects his grandma, a wily woman who does not act like the Americanized ideal of a matriarch he has envisioned. David's adorable insolence often makes for big laughs, but the incisive portrait of a couple at odds is always in the background of the film. -- EZ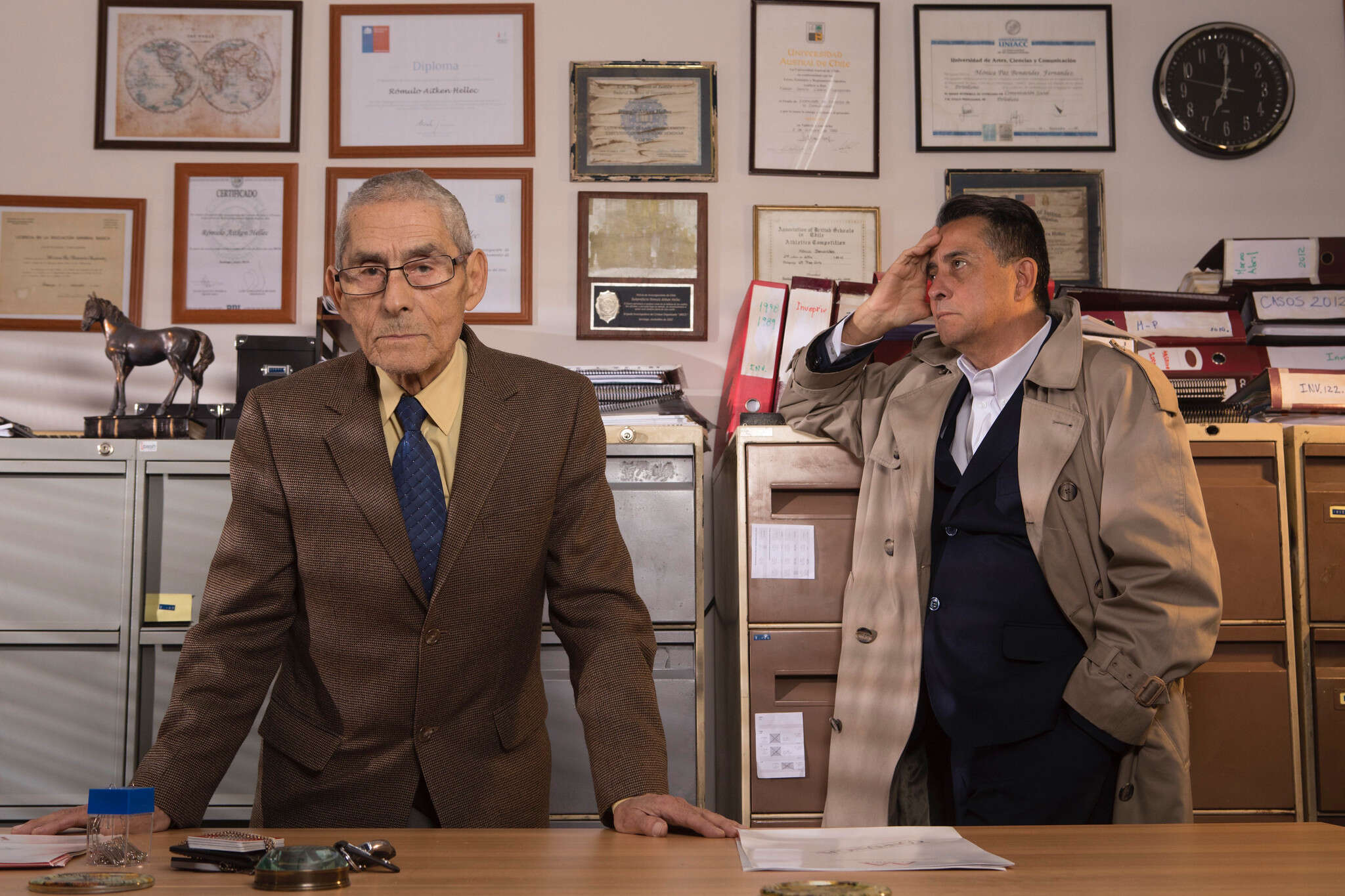 The Mole Agent
Release date: TBD
Director: Maite Alberdi
Why it's worth seeing: The Mole Agent is a documentary that sneaks up on the viewer. At the beginning, we meet Detective Romulo, a private investigator seeking a dexterous senior citizen to go undercover and sniff out possible abuse occurring at a nursing home in Chile. The 83-year-old man he chooses for the job, a thoughtful and polite retiree named Sergio, proves to be an effective agent even if he can't quite get the hang of FaceTime on his phone. The other residents at the home quickly grow to love Sergio, calling him "the gentleman" and showering him with praise. (In one of the funniest and sweetest scenes, Sergio gets elected the home's equivalent of the prom king.) Like in any compelling spy narrative, Sergio begins to question the nature of his given mission, growing frustrated by his handler's demands for simple, verifiable answers to complicated questions. Despite a somewhat cutesy score and some repetitive moments, The Mole Agent succeeds as a nimble comedy about old age, familial responsibility, and loneliness. By emulating Sergio's gentle demeanor, the filmmakers craft a portrait of the elderly that's both kind-hearted and morally righteous. -- DJ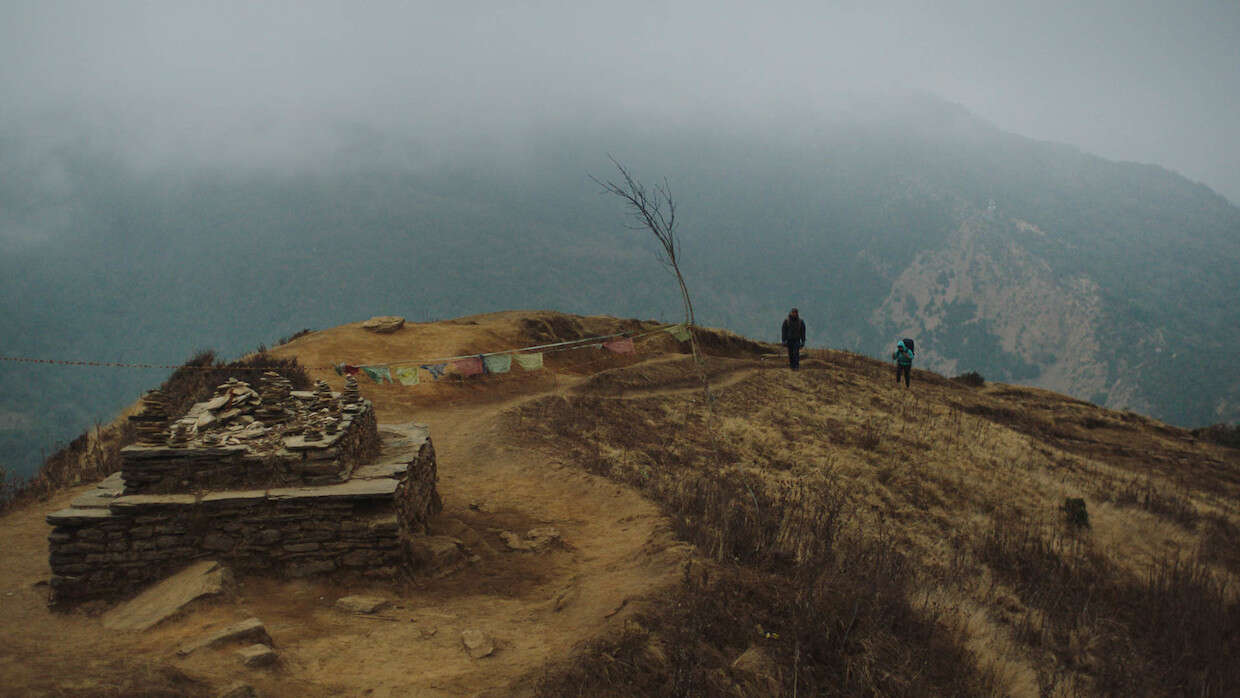 The Mountains Are a Dream That Call To Me
Release date: TBD
Director: Cedric Cheung-Lau
Cast: Sanjaya Lama, Alice Cummins
Why it's worth seeing: You can view the natural beauty of the Annapurna Mountains in Nepal by simply doing a Google Image search of the region and clicking on different snow-capped vistas. But a movie like The Mountains Are a Dream That Call To Me, the debut feature from filmmaker Cedric Cheung-Lau, provides more than a series of Instagram-worthy shots. This meditative travelogue, which explores the dynamic between an elderly Australian tourist (Cummins) and a young guide from Nepal on his way to a promised job in Dubai (Lama), chases a serenely contemplative, occasionally supernatural tone. (A ghost-like figure hides in the shadows in crucial moments.) With patiently executed long takes, naturalistic performances, and frequent dialogue-free passages, Cheung-Lau establishes a hypnotic rhythm that some viewers might find painfully dull or too relaxed. Personally, I found it transfixing. Like a great piece of ambient music, The Mountains Are a Dream That Call To Me rewards and encourages contemplation. -- DJ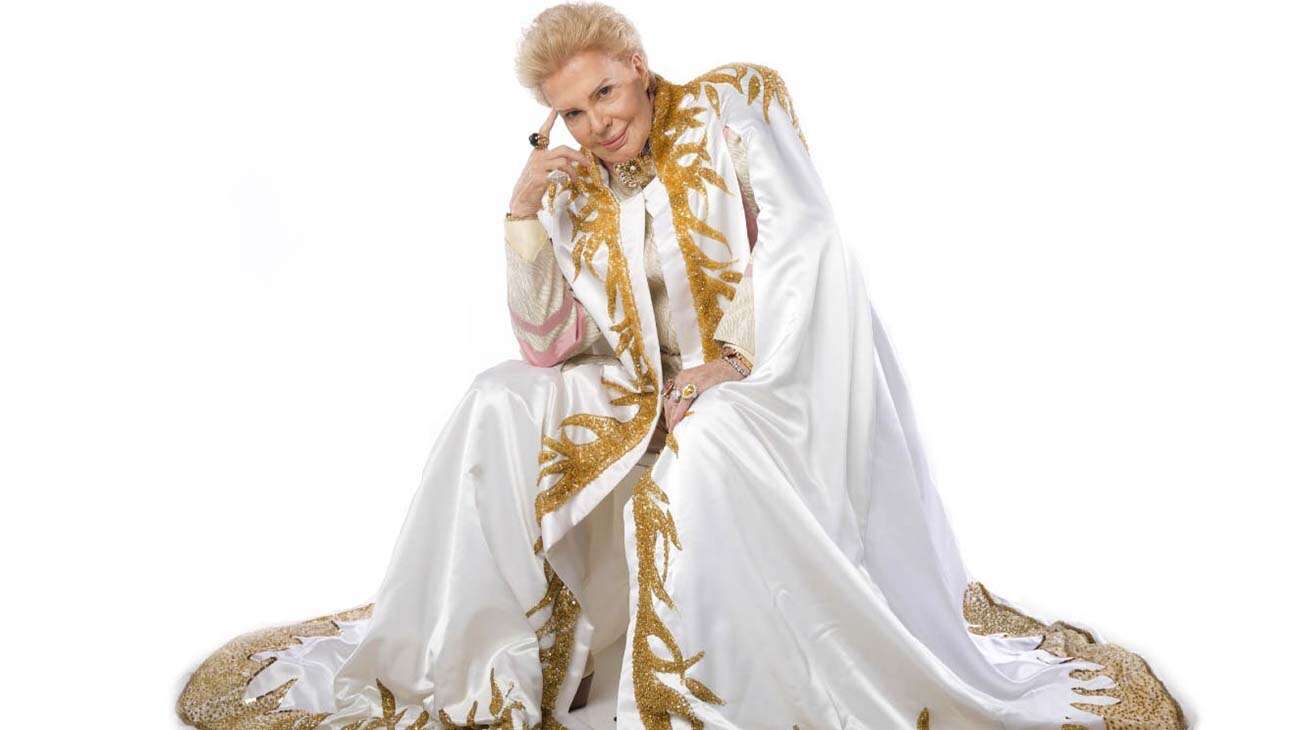 Mucho Mucho Amor
Release date: TBD on Netflix
Director: Cristina Costantini and Kareem Tabsch
Why it's worth seeing: Walter Mercado knew the value of showmanship. When the famed Puerto Rican astrologer would appear on television, whether it was in a psychic hotline commercial, a daytime talk program like The Sally Jesse Raphael Show, or his own long-running extravaganza on Univision, he always looked immaculate. He was like a statue come to life. The wardrobe, the hair, and the soul-piercing stare made him a star, the type of extravagant screen presence that stops a channel-surfer right in their tracks. Mucho Mucho Amor, a playful and brisk bio-documentary, celebrates his star-making qualities while also arguing that it was his universal message of peace and love that truly made him an icon. Blending captivating footage of Mercado's flashy heyday, animated sequences, and interviews, the movie provides plenty of context and background information for younger viewers who perhaps only know Mercado as a meme or a distant memory. It lacks the outrageous flash of its subject -- how do you compete with all those jewell-covered capes? -- but the filmmakers make up for it with a curious, empathetic touch. -- DJ
The Nest
Release date: TBD
Director: Sean Durkin (Martha Marcy May Marlene)
Cast: Jude Law, Carrie Coon, Charlie Shotwell, Oona Roche
Why it's worth seeing: "This was our fresh start," says Carrie Coon's Allison to her husband Rory (Jude Law) early on in The Nest, Sean Durkin's severe drama of marriage and money. The way Coon delivers the line hints at a shared history, a series of broken promises and a desire to salvage a relationship through drastic change. The couple moves to London from America with their children so that Rory can secure a financial windfall: It's the '80s and regulations in the English markets are loosening. But the plan doesn't work and soon Rory is spending money he doesn't have to maintain a lifestyle Allison doesn't even necessarily want. His reckless financial risk-taking feeds her natural cautiousness, which slowly turns into resentment and anger. Interrogating the way class anxieties forged in childhood can determine patterns of behavior, Durkin's movie is as perceptive as it is tense. -- DJ
Never, Rarely, Sometimes, Always
Release date: March 13
Director: Eliza Hittman (Beach Rats)
Cast: Sidney Flanagan, Talia Ryder, Théodore Pellerin, Sharon Van Etten
Why it's worth seeing: There's a scene in Eliza Hittman's drama Never, Rarely, Sometimes, Always that is near impossible to shake. Teen Autumn (Flanagan) has traveled to New York with her cousin Skylar (Ryder) in order to have an abortion, prohibited in her home state of Pennsylvania. She sits in an office in a Manhattan Planned Parenthood as a counselor cycles through a series of mandatory questions. The camera holds on Autumn's face as the questions grow more and more personal. The young woman doesn't reveal much in her answers, but you can read the pain in the cracking of her voice and the glistening in her eyes. A lot goes unsaid in Hittman's follow-up to her 2017 story of burgeoning sexuality, Beach Rats. We never hear Autumn and Skylar hatch a plan to go to the city. They just pack an unnecessarily large suitcase and leave. Autumn never talks about her feelings with regards to terminating her pregnancy and Skylar never asks. But nothing ever seems missing in this silence. Hittman has made a film about the grim pacts women make with each other in a world that is hostile to them set in an unromantic vision of New York. Much of the action takes place in and around Port Authority, where Autumn and Skylar would otherwise be faceless commuters in pallid surroundings. Never, Rarely, Sometimes, Always is an unforgiving movie, and it's nevertheless stunning. -- EZ
Release date: TBD
Director: David Bruckner (The Ritual)
Cast: Rebecca Hall, Sarah Goldberg, Stacy Martin, Evan Jonigkeit
Why it's worth seeing: Horror movies don't get much louder than The Night House, a ghost story that pummels the audience with stray gunfire, spooky bumps in the night, and a Richard Thompson song that keeps blaring on the stereo. Luckily, director David Bruckner, who helmed Netflix's surprisingly deft hike-gone-haywire thriller The Ritual, brings more than volume to this slightly convoluted haunted house narrative. Beth (Rebecca Hall) is a widow reeling from the suicide of her loving husband Owen, a seemingly untroubled architect who helped design the spacious lakeside home of the title. As she processes her grief, Beth discovers Owen had a secret life, one that involves taking photos of women who look like her and drawing plans for another house. All the pieces are here for a clever meat-and-potatoes horror tale, and Hall brings spiky humor to her role, especially in her scenes with Barry's Sarah Goldberg, who excels in an underdeveloped best friend part. Unfortunately, the middle section gets a little silly, relying on too many scenes of Hall wandering around in a semi-dream-state and unpacking boxes full of red herrings. Still, Bruckner knows how to deliver the thunderous scares in the finale, which might leave your ears ringing. -- DJ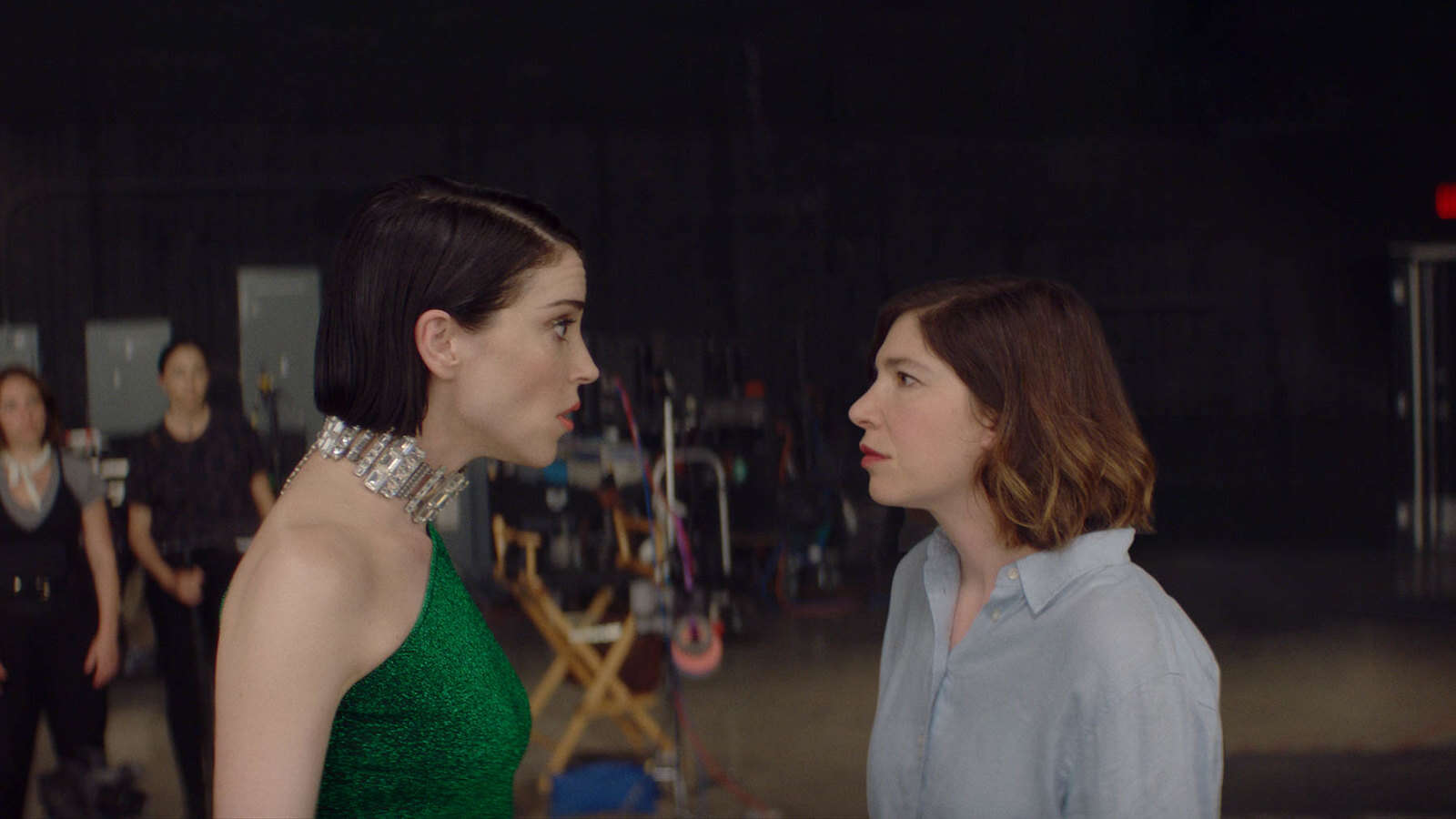 Release date: TBD
Director: Bill Benz
Cast: Annie Clark, Carrie Brownstein
Why it's worth seeing: This collaboration between Annie Clark, a.k.a. musician St. Vincent, and Carrie Brownstein is about a collaboration between Annie Clark and Carrie Brownstein. But it gets more twisty from there. This meta-movie attempts to deconstruct the very idea of a sycophantic celebrity music documentary. The lightly fictionalized Carrie sets out to make a doc about her friend, the lightly fictionalized Annie, but trouble begins when Annie is just, well, not that interesting off stage. As Carrie starts to pressure her pal to be more like her aloof and sexy stage persona, Annie's own self-worth is thrown into turmoil. Taking the directives to heart, she becomes a monster version of her alter ego and the film itself descends into surrealist territory and questions who is ever really in control when we're talking about celebrity. -- EZ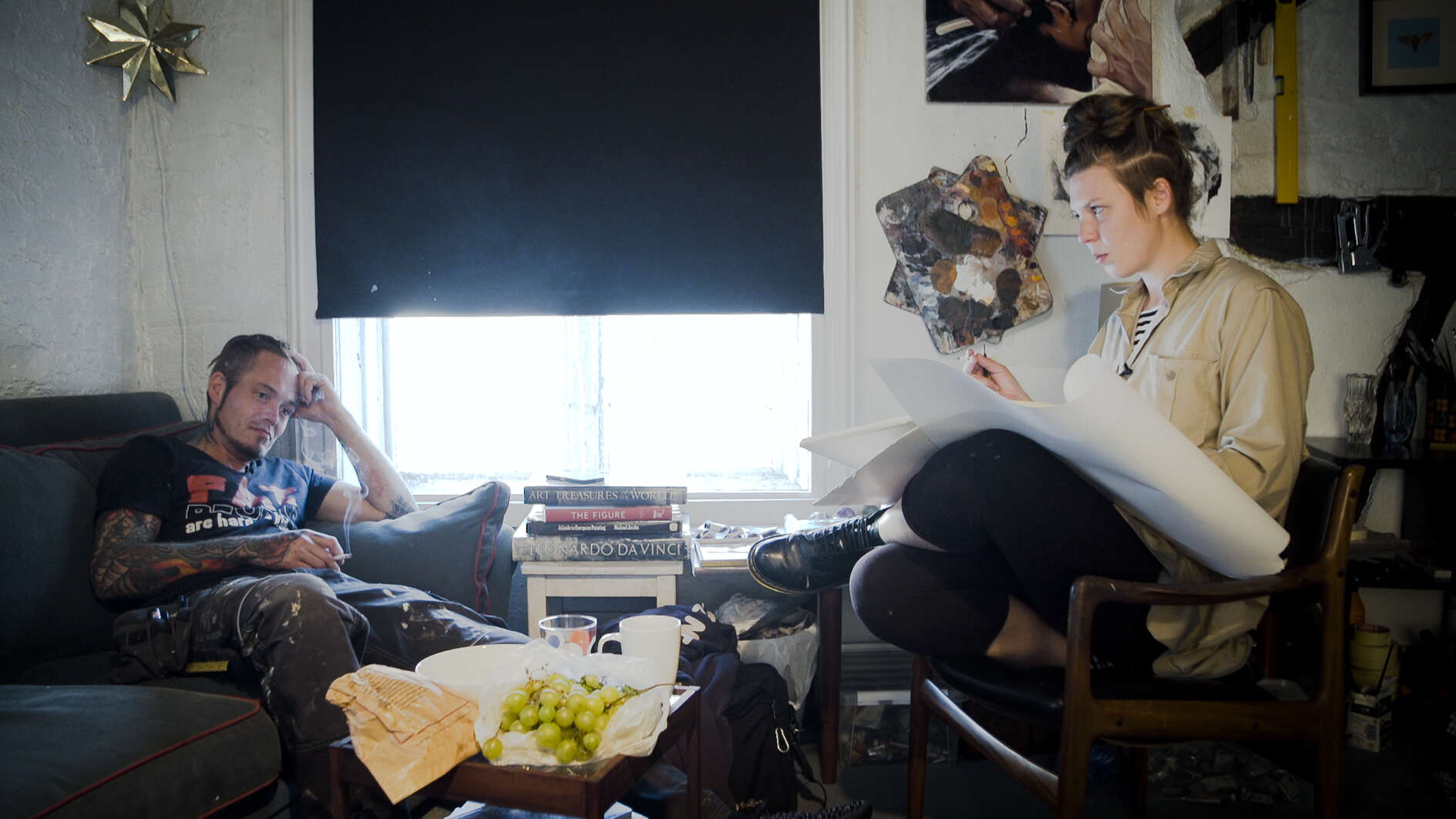 The Painter and the Thief
Release date: TBD
Director: Benjamin Ree (Magnus)
Why it's worth seeing: Norwegian documentary filmmaker Ree paints a remarkable portrait of two lives that become intertwined. Instead of shunning the person who stole two of her pieces from a Norway exhibition, painter Barbora Kysilkova befriends the man, a career criminal named Karl-Bertil, a junkie who pilfered the art in the midst of a bender and has no memory of where he abandoned it. Barbora is desperate to know what became of her dark, hyper-realistic works, but she also finds a muse in Karl-Bertil, who is deeper than his "Crime Pays" T-shirt suggests. Ree allows both of them to tell their sides of the story while following their burgeoning friendship over the course of years. It's easy to imagine Barbora and Karl-Bertli as characters in a narrative feature, as we see their fortunes shift. After a low point, Karl-Bertli starts rebuilding his life just as Barbora's starts to fray, her obsessions with turning misery into art becoming a burden. The Painter and the Thief mostly lets the viewer just live with these people and the tension that exists between them as it weaves in questions about muses, pain, and the act of creating art. -- EZ
Release date: TBD
Director: Max Barbakow
Cast: Andy Samberg, Cristin Milioti, J.K. Simmons
Why it's worth seeing: At different points during Palm Springs, it feels like it might just be a rehash of romantic comedies that came before. But writer Andy Siara and director Max Barbakow keep mashing up tropes to find something that feels totally fresh and funny as a result. The basic premise is that Samberg plays Nyles, the miserable boyfriend of a peppy bridesmaid at a lavish wedding. At the ceremony, he gets wasted, interjects during the toasts, and connects with Sarah, the bride's equally miserable sister. And then something happens. I'm won't reveal it here, but it's not much of a spoiler considering it's what the movie is about. Still, Palm Springs quickly lets us in on its mystical, fantastical core that leads to both hijinks and a reckoning for its two leads. Samberg and Milioti are a perfect pairing, and the gags involving the likes of J.K. Simmons genuinely elicit chortles. -- EZ
Release date: TBD
Director: Brandon Cronenberg (Antiviral)
Cast: Andrea Riseborough, Christopher Abbott, Jennifer Jason Leigh, Sean Bean
Why it's worth seeing: Opening with a piece of metal piercing the top of a woman's head, the second feature from filmmaker Brandon Cronenberg announces the type of movie it is right away. The son of body horror legend David Cronenberg, the director splices together elements of Inception, The Matrix, and his father's own cyberpunk reality-bender eXistenZ to create an art-damaged thriller about an assassin (Andrea Riseborough) who uses advanced technology to take control of other people and carry out her assigned hits using their bodies. For her latest mission, she invades the mind of Colin (Christopher Abbott), the boyfriend of the daughter of a powerful tech CEO. Simple job, right? Not so fast. From the plot description, Possessor sounds relatively straightforward, but Cronenberg piles on enough gruesome gore effects, Walter Benjamin quotes, lengthy sex scenes, and hallucinatory montages to make this a sufficiently out there experience. -- DJ
Release date: April 17
Director: Emerald Fennell
Cast: Carey Mulligan, Bo Burnham, Laverne Cox, Alison Brie
Why it's worth seeing: Coated in candy-colored hues, Promising Young Woman is a ferocious, fun, and deeply upsetting revenge tale centered on sexual predation. Carey Mulligan's Cassie trolls bars, pretending to be near blackout drunk, looking for men who will use her apparent incapacitated state to try to take advantage of her. The moment they start to act without her consent she snaps out of her state to teach them a lesson. It's a way of coping with the loss of her best friend, who was the victim of a similar type of attack when they were both at med school. Cassie lives at home with her concerned parents and works in a coffee shop, but her defenses are put to the test when she encounters Ryan (Bo Burnham), a former classmate, who is smitten with her. But just when you think Promising Young Woman is going the direction of rom com, it shifts gears. Fennell's directorial debut refuses to offer any easy moral platitudes or tritely satisfying moments of triumph. It also has one of the best pop soundtracks in recent years with tracks from Britney Spears and Paris Hilton. -- EZ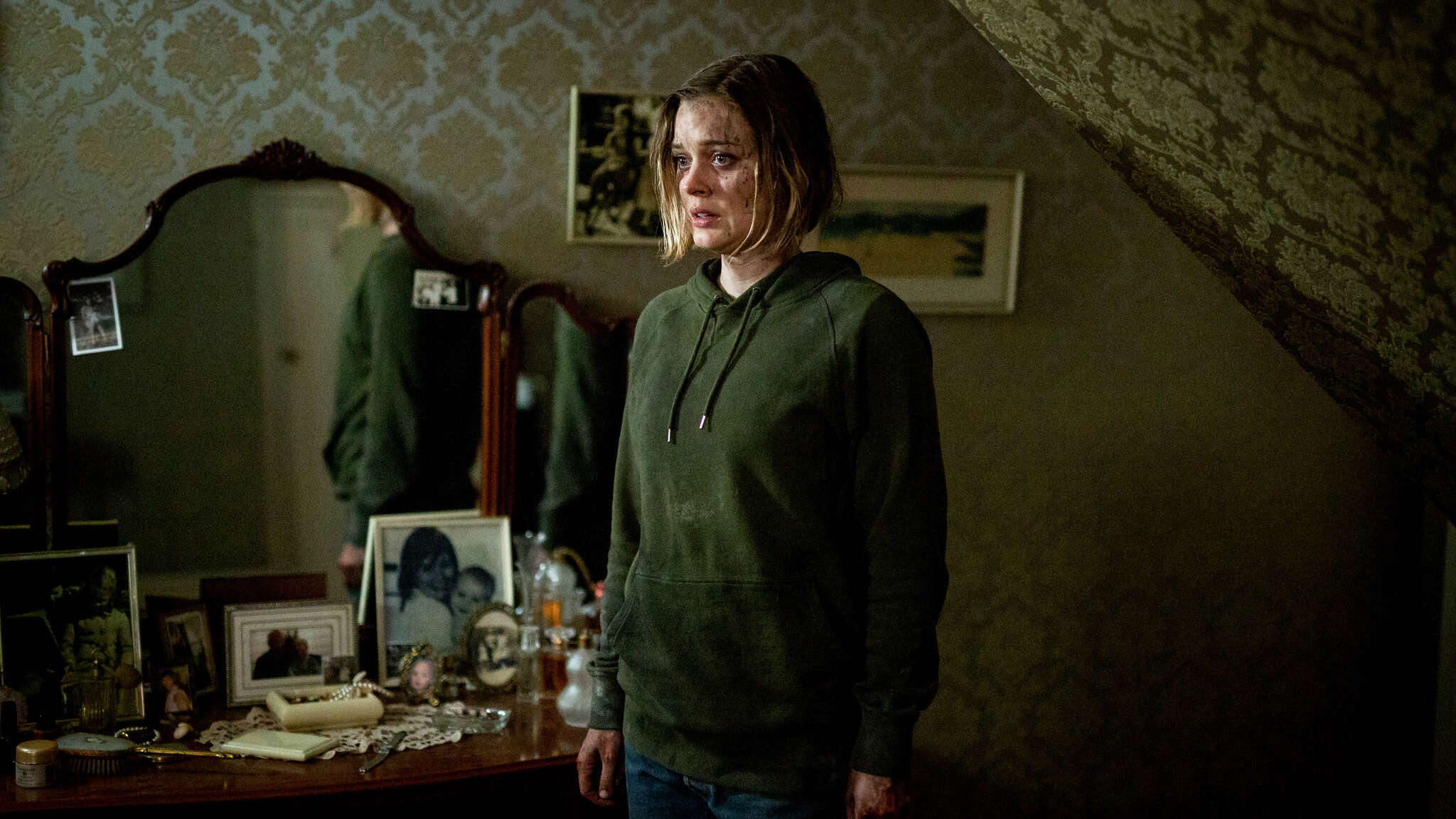 Relic
Release date: TBD
Director: Natalie Erika James
Cast: Emily Mortimer, Bella Heathcote, Robyn Nevin
Why it's worth seeing: Creepy old ladies and haunted houses are nothing new for the horror genre, but rarely are they put to use as effectively as they are in Relic. The Australian production is the feature length directorial debut of Natalie Erika James and stars Emily Mortimer and Bella Heathcote as Kay and Sam, a mother and daughter who travel to the former's childhood home when her elderly mom Edna (Robyn Nevin) disappears. Kay hasn't visited in some time and she and Sam find the house both empty and thrumming with some sort of presence. There are notes in Edna's scrawl strewn about the house and banging from inside the walls. Then suddenly, seemingly out of nowhere, Edna returns, unbothered save for a black bruise on her chest. Her state seems like dementia augmented by the supernatural. James translates the anxiety of caring for an aging loved one into genuine frights with icky body horror and unnerving atmospheric sound. And while the last act has your skin crawling, it also blossoms into a conclusion that's disturbingly serene. -- EZ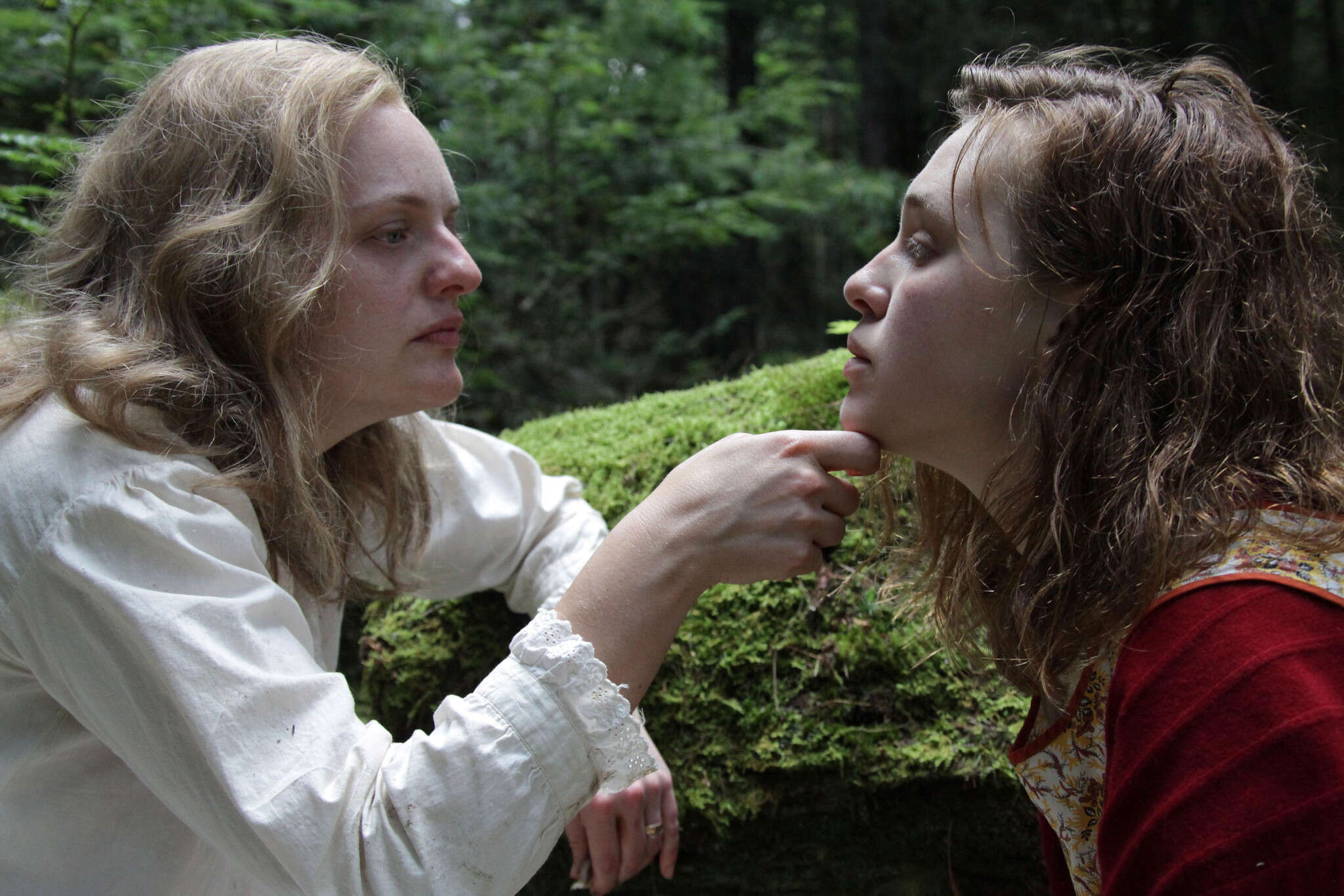 Shirley
Release date: TBD
Director: Josephine Decker (Madeline's Madeline)
Cast: Elisabeth Moss, Michael Stuhlbarg, Odessa Young, Logan Lerman
Why it's worth seeing: Josephine Decker is the preeminent director of women who utilize their canny madness in ways that are utterly thrilling. Her last outing at Sundance was Madeline's Madeline in which a teenager's acting class veers into surreality when a drama teacher starts to leech off her student's experience. This year, she brings another tale of art and women on the verge with Shirley, a fictionalized tale of the horror author Shirley Jackson, played with impish vigor by Elisabeth Moss. Aping the general structure of Who's Afraid of Virginia Woolf?, Shirley finds a young couple Fred and Rosie (Logan Lerman and Odessa Young) arriving at the home of Shirley and her husband Stanley Hyman (Michael Stuhlbarg) on the Bennington campus. Fred is working for Stanley, and while Rosie is supposed to be auditing classes, Stanley quickly enlists her to serve as housekeeper and caretaker for the coarse and agoraphobic Shirley. Shirley sees right through Rosie, but their antagonistic relationship soon develops into something symbiotic (or possibly parasitic). As Shirley becomes obsessed with the disappearance of a young student -- which served as the inspiration for her novel Hangsaman -- Rosie starts to act as muse. Meanwhile, Shirley's ambivalence to social mores gets into Rosie's head as well. Decker's camera never stops moving, delving you into their states of mania and revelation. The house itself feels like one of Jackson's haunted creations, moaning with the anxiety of these characters. -- EZ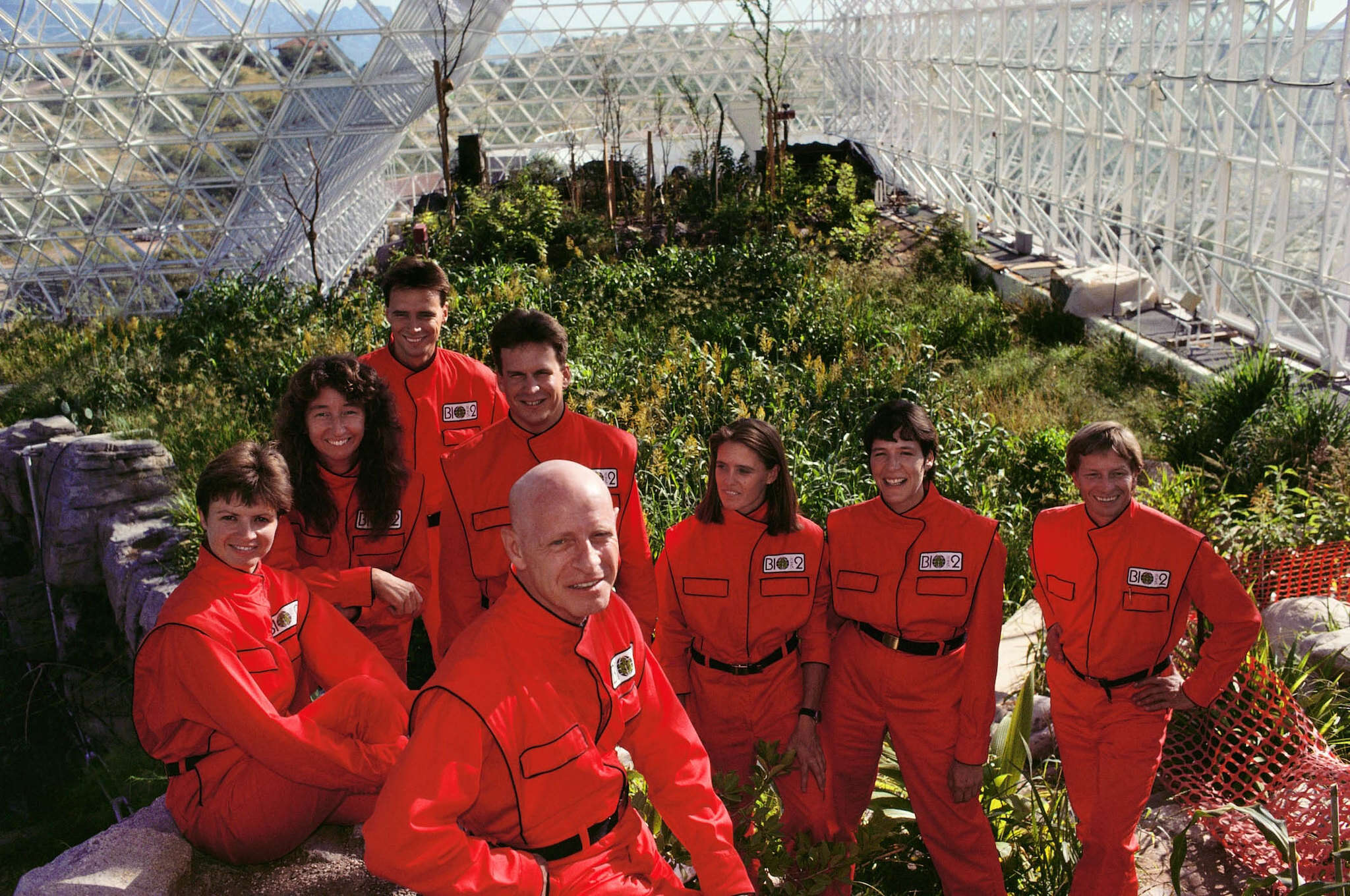 Spaceship Earth
Release date: TBD
Director: Matt Wolf (Recorder)
Why it's worth seeing: Following in the footsteps of Pauly Shore's 1996 comedy Bio-Dome isn't easy, but documentary filmmaker Matt Wolf is up to the task with this non-fiction chronicle of the Biosphere 2 project launched in the late '80s. Funded by billionaire Ed Bass and spear-headed by artist-engineer John Allen, Biosphere 2 was an attempt to make science-fiction ideas a reality by sending a team of scientists to live in a large self-sustaining, glass-covered ecological structure in Arizona. Spaceship Earth captures both the spirit of utopian hope that powered the wildly ambitious research facility and the culture of secrecy that formed as media scrutiny of the project became more intense. Was it an experimental art project or a rigorous scientific study? A publicity stunt or a noble test? A farce or a tragedy? While the contemporary interviews with participants are revealing, providing necessary context and welcome perspective, the documentary is at its best when it stays firmly rooted in the past, telling a story of counter-cultural idealism thwarted by competing egos and corporate interests. -- DJ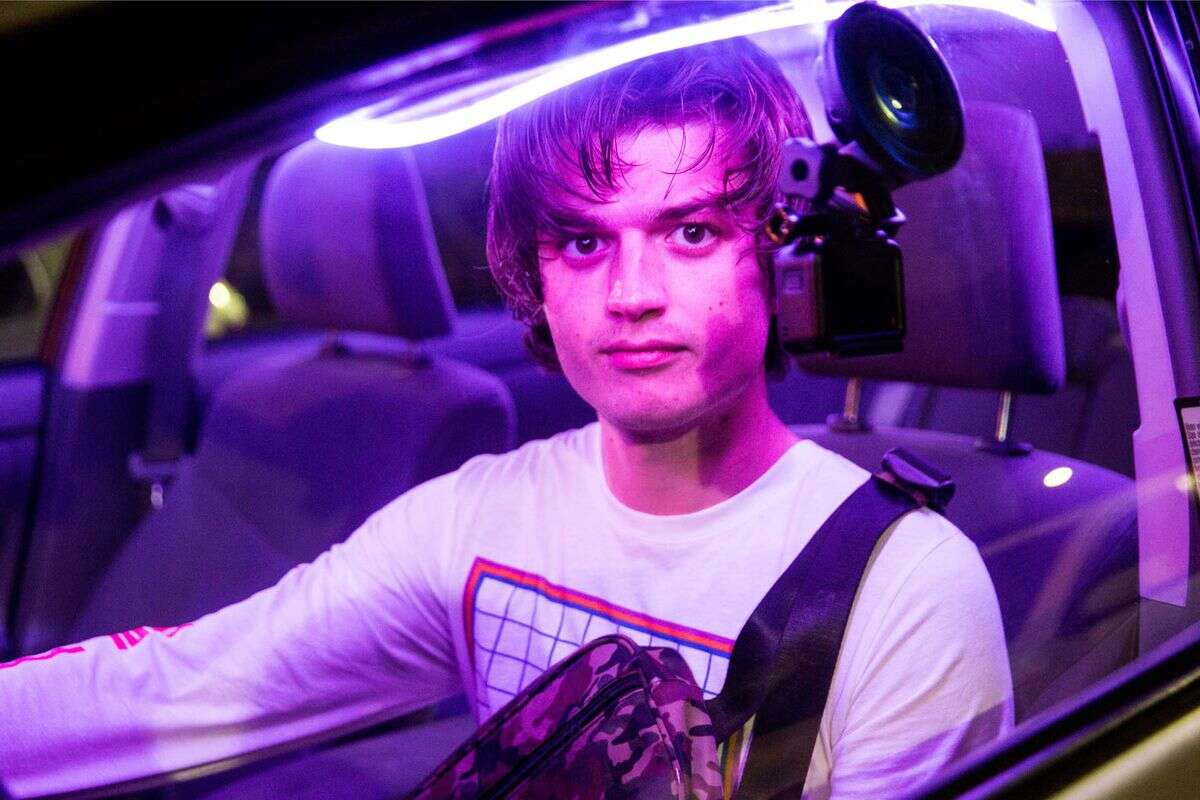 Release date: TBD
Director: Eugene Kotlyarenko
Cast: Joe Keery, Sasheer Zamata, David Arquette, Kyle Mooney
Why it's worth seeing: Like the horror freak-out Unfriended or the parental anxiety mystery Searching, which premiered at Sundance a couple years back, Spree deploys the filmmaking techniques of the found footage movie to poke at larger questions about the perils of social media. Instead of playing in the horror genre sandbox, the movie tells the story of a Joker-like anti-hero. Stranger Things breakout Joe Keery plays Kurt, a driver for the ride-share app Spree and the proprietor of a flailing streaming brand he calls Kurt's World. His big plan to go viral and boost his follower count? Deliver enough violent mayhem on the road that no one will be able to look away. While Keery nails the sweaty desperation of a wannabe influencer, delivering a performance that's like Rupert Pupkin meets Logan Paul, Spree frequently floors it across a tricky tonal barrier: the movie looks "real" but the actual scenes that play out in the car, like confrontations with Zamata as a successful comedian-turned-passenger and Arquette as Kurt's screaming DJ father, have a "hyper-real" quality. Authentic Twitch streams or YouTube videos tend to be more mundane, even when the material is extreme. (In one of the Spree's many clever touches, the comments on Kurt's stream often accuse him of faking his wild antics.) It ends up being a fittingly alienating approach for a film about alienation in the age of the "Like" button. -- DJ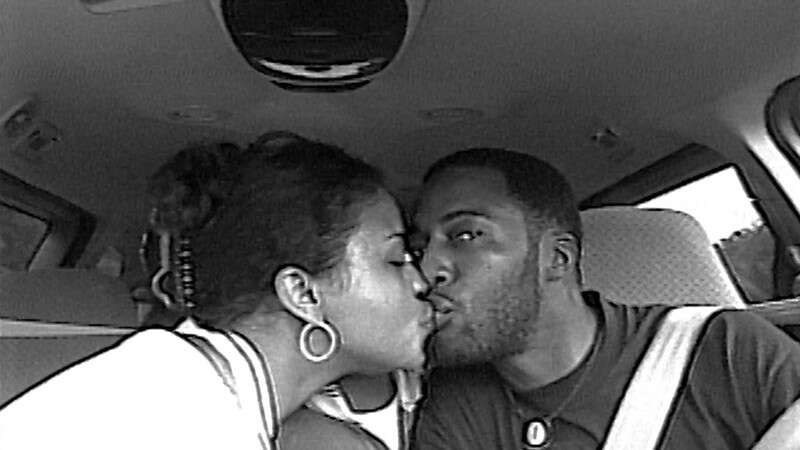 Time
Release date: TBA
Director: Garrett Bradley
Why it's worth seeing: Garrett Bradley's documentary is both an extraordinary love story and an indictment of America's corrections system. Using home video from her subject and her own footage, beautifully rendered in black and white, Bradley constructs the story of a woman who has been fighting for 20 years for the release of her husband from prison. Fox Rich and her husband Rob both were involved in a bank robbery, but while Fox's sentence was relatively brief, Rob's was for 60 years. In the interim period, Fox raised their children on her own, started a successful career, and began speaking out about the racial injustice inherent in America's penal policy. Bradley's film is both a mediation on what it means to wait for someone as much as it is a condemnation of the system that unduly punishes Black people in this country. -- EZ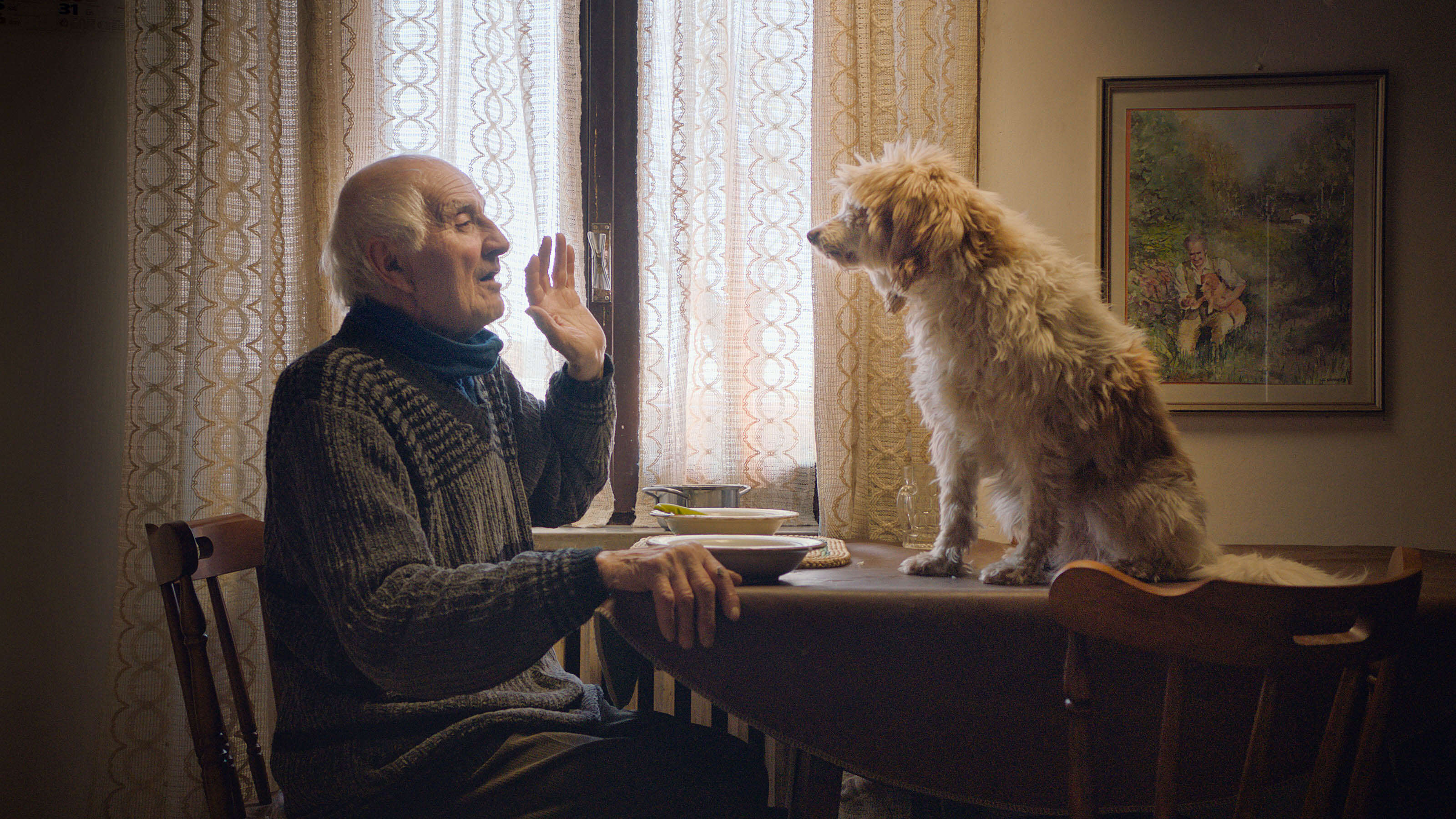 The Truffle Hunters
Release date: TBD
Director: Michael Dweck and Gregory Kershaw
Why it's worth seeing: One of the loveliest films on this year's Sundance slate, The Truffle Hunters is a documentary about the truffle trade in Northern Italy. Its stars? A bunch of older Italian men and their beloved dogs, who they treat like children. Directors Michael Dweck and Gregory Kershaw offer gorgeously shot windows into the serious business of scouring the forests for these delicacies. It's not entirely sweet pups and their devoted owners, though. Without any extra context, Dweck and Kershaw introduce us to the traders who make the industry a vicious one with a lot of money on the line. Still, the indisputable star is Birba, a sweet pooch of unidentifiable breed whose elderly person feeds from his own dinner table and worries about leaving behind once he passes. -- EZ
Worth
Release date: TBD
Director: Sara Colangelo
Cast: Michael Keaton, Stanley Tucci, Amy Ryan, Laura Benanti
Why it's worth seeing: Often at Sundance, among the intimate stories of human connection and wacky midnight fare, you'll find an actor-driven topical drama. Last year, there was The Report. This year, filling that slot is Worth. The film from The Kindergarten Teacher director Sara Colangelo aims to tell the story of Kenneth Feinberg, the lawyer who helped build the Victim's Compensation Fund in the wake of 9/11. Narratively, it's a procedural. But thematically, it asks questions about how one could possibly put a value on the messiness of human existence. Michael Keaton plays Feinberg with a thick Massachusetts accent, reminiscent of the one he used in Spotlight, but the true standout is Stanley Tucci as Charles Wolf, a widower who thinks that Ken's initial "formula" for awarding money to next of kin is deeply flawed. Tucci displays a measured outrage that echoes throughout the film, and I left wishing it would have spent more time telling his story as opposed to Ken's. Colangelo never veers into sentimentality even as she elicits heartbreaking moments from fabulous performers like Laura Benanti. For a story specific to 9/11, Worth is a broader look at just what constitutes is enough after tragedy. -- EZ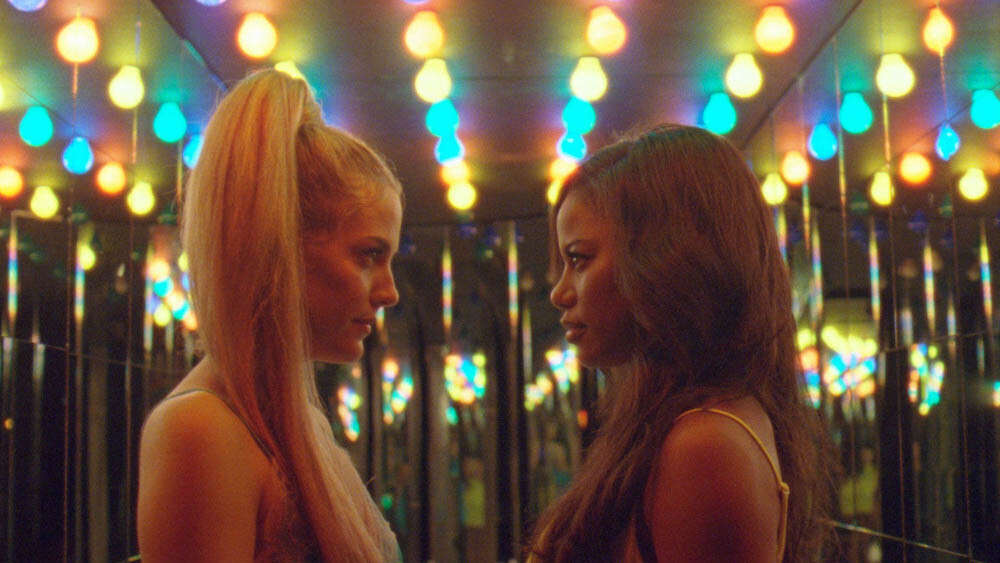 Release date: TBD
Director: Janicza Bravo (Lemon)
Cast: Taylour Paige, Riley Keough, Nicholas Braun, Colman Domingo
Why it's worth seeing: Inspired by a viral twitter thread that charted an eventful journey from Detroit to Tampa Bay, Zola is as witty, incisive, and exhilarating as its source material. From the opening voice-over, which introduces the movie's central relationship and draws directly from the thread itself, Zola (Taylour Paige) has you hooked. She meets Stefanie (Riley Keough) at the cheesy restaurant she works at and the two share a connection, immediately texting back and forth about a trip Stefanie wants to make to Florida with the purpose of making cash stripping. Quickly, the two hit the road with a gruff, nameless mystery man (Colman Domingo) and an earnest, lanky goofball named Derrek (Succession's Nicholas Braun). Unsurprisingly, chaos ensues. To tell a very online story set in 2015, director Janicza Bravo and her co-writer Jeremy O. Harris skillfully incorporate the formal elements of technology -- the pinging sound of a notification, the spacey glow of a screensaver, and the know-it-all tone of a Reddit thread -- but the movie doesn't have a cluttered look. The visual choices never get too fussy. Instead, Bravo uses striking, carefully composed images to locate comedy in the surreal details and the uncomfortable confrontations. As intense as it gets, you're happy to be trapped in the car for the ride. -- DJ
Need help finding something to watch? Sign up here for our weekly Streamail newsletter to get streaming recommendations delivered straight to your inbox.