'Super Mario Run' Hitting Android Sooner Than We Thought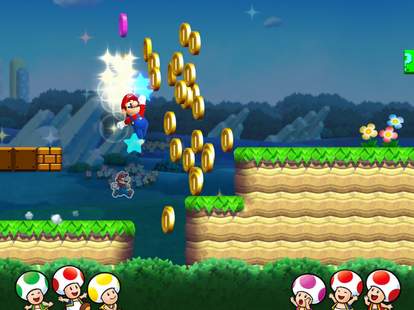 Pre-registering will sign you up for notifications for when the game officially drops on the store. (The iOS App Store also employed this strategy ahead of the game's debut.) And it's great news for Android-wielding fans of the old-school Mario games. Despite some negative criticism, the game is classic Mario updated for a new century, a nostalgia-heavy romp that lets you maneuver the classic character with just one hand. It's even inspired some bona fide live-action, cosplaying parkour.
Nintendo nor Google announced an official release date or price for the Android release. Apple's pre-register phase lasted three months before debuting earlier this month, though with the game out and blowing up, the window could be shorter. Android users can also assume that the full game will likely cost $10 -- as was the case with the iOS release. Wait for those notifications patiently, Android users, and in the meantime, try some of the other best mobile games of the year.
Eric Vilas-Boas is a writer and editor at Thrillist.