Michael Ochs Archives/Getty Images
Michael Ochs Archives/Getty Images
In hip-hop, it's all love until it's time to battle. In the famous words of Kendrick Lamar, "I'm usually homeboys wit' the same n***** I'm rhyming wit', but this is hip-hop, and them n***** should know what time it is."
Since hip-hop's inception in the early '70s, rap battling has been instrumental for emcees wanting to claim the genre's top spot. At its best, it reveals lyrical prowess and comic sharpness that leaves the culture entertained and opponents satisfied with a good match. But add a dose of ego and things can get ugly: beef. Lighthearted jokes quickly become lyrical gut punches, and all of a sudden it's Tyson-Holyfield circa '97.
And in the '80s and '90s, as the artform advanced and the stakes rose, rap feuds were in rare form, with lyricists from Kool Moe Dee to LL Cool J to Nas looking to damage their foes with their best rhymes on diss tracks that captivated heads for weeks at a time.
To revisit the best lyrical feuds of that golden era, when artists took their feelings to the studio rather than the streets (sorry Biggie and 'Pac), we consulted hip-hop's leading authority on beef, DJ Kay Slay, the Hot 97 titan whose years of capturing the most brutal and entertaining beefs and battles on his mixtapes earned him the nickname "The Drama King."
1. Kool Moe Dee vs. Busy Bee (1981)
Before lyricists took their skills to the studio, they took it to the streets. In the fight for bragging rights and cash, Kool Moe Dee proved that if you can't handle the heat, drop the mic.
DJ Kay Slay : "It happened at Harlem World, 116th and Lenox Ave. It was a $1,000 competition and everybody was trying to win it. I was there. Busy Bee walked in talking 'bout how he was gonna win the money and everything. And Kool Moe Dee grabbed the mic and just let off a lyrical assault that left no response. Nothing. Busy Bee didn't even come back on after him. His reply was, 'And this is why I'm on Kool Moe Dee dick y'all.' I just knew there weren't no wins comin' from Busy. Busy Bee didn't even try. Why embarrass yourself even more? Give him his props and go about your business.
"It didn't affect Busy Bee. Busy Bee was never that type of rapper. At the end of the day, he wasn't a lyricist. This was Busy Bee: 'Put ya hands in the air, let me hear you say oh yeah!' He was a crowd-motivated rocker. But that wasn't gonna stop Busy Bee to do an event because what he lost from is not what he does.
"The energy back then was like -- it wasn't no beef, no anger, it wasn't like, I'm gonna kill you. It was just straight, I'm better than you, and this is how I display my talent on the microphone. That real hip-hop vibe."
Best diss: "You're not number one. You're not even the best. And you can't win no real MC contest." -- Kool Moe Dee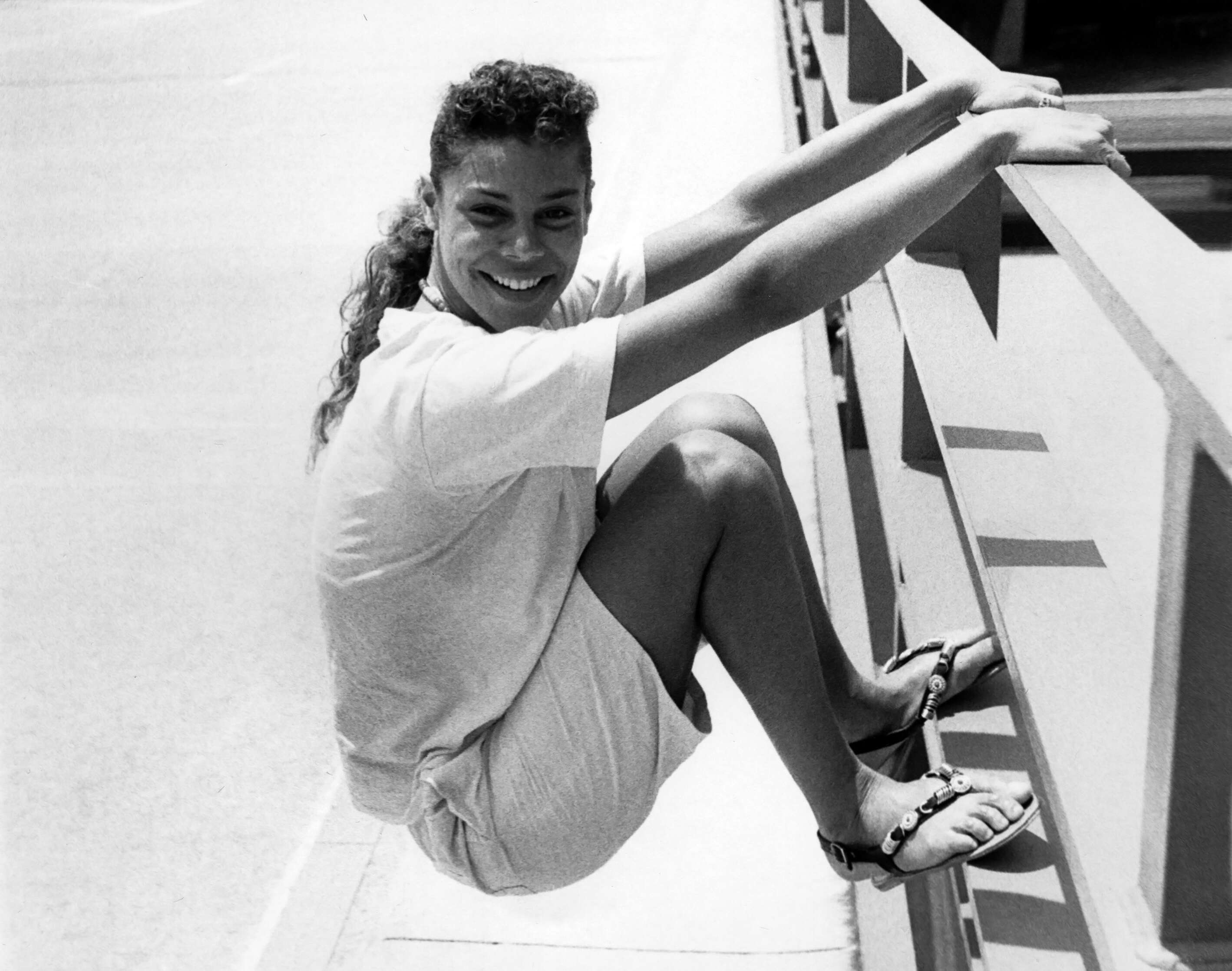 2. Roxanne Shante vs. The Real Roxanne (1984-85)
In response to UTFO's hit "Roxanne, Roxanne," about a woman unresponsive to the group's advances, fans and artists alike made dozens of comeback records defending "Roxanne." The hardest of them all was Roxanne Shante's "Roxanne's Revenge," in which she slaughters UTFO's members one by one. To even the score, the crew found its own first lady, The Real Roxanne, to go head-to-head with Shante on numerous diss tracks.
Slay: "I think Roxanne Shante was better than The Real Roxanne, technically. She was more of a hip-hop figure than the other chick [The Real Roxanne]. The other chick looked good, but I don't think she was respected because it was like she was biting Roxanne Shante. I think that pushed people more toward Roxanne Shante's side. Never respect a biter."
Best diss: "You're walkin' down the block, holdin' your jock, but everybody knows that you're all on my yacht. I'm just the devastatin', always rockin', always have the n***** clockin'." -- Roxanne Shante ("Roxanne's Revenge")
3. KRS-One vs. MC Shan (1986-88)
After MC Shan and Marley Marl released "The Bridge," in which Shan boasted about hip-hop in Queens, a young KRS-One sent a few warning shots with "South Bronx." What ensued afterward is one of the best battles of lyricism and borough pride in hip-hop history.
Slay: "Queensbridge had put out the record called 'The Bridge,' and they were talking about how hip-hop started out there to a degree. Right now they're being technical, but KRS-One and 'em came with that 'South Bronx' record. MC Shan came back with the 'Beat Biter' record. And after the 'Beat Biter' record came 'Bridge Is Over.' And that was it. KRS-One was probably one of the greatest lyricists at that time. Shan was good, but in my opinion -- not to take anything away from him -- I don't think he could stand up to KRS-One. They probably would have to have someone else at the time go a little harder. It might've been a little more even. But man, when that 'Bridge Is Over' came out, that was it. There was nothing else to talk about."
Best diss: "What's the matter with your MC, Marley Marl? Don't know you know that he's out of touch. What's the matter with your DJ, MC Shan? On the wheels of steel Marlon sucks. You'd better change what comes out your speaker. You're better off talking bout your wack Puma sneaker. 'Cause Bronx created hip-hop, Queens will only get dropped." -- KRS-One ("The Bridge Is Over")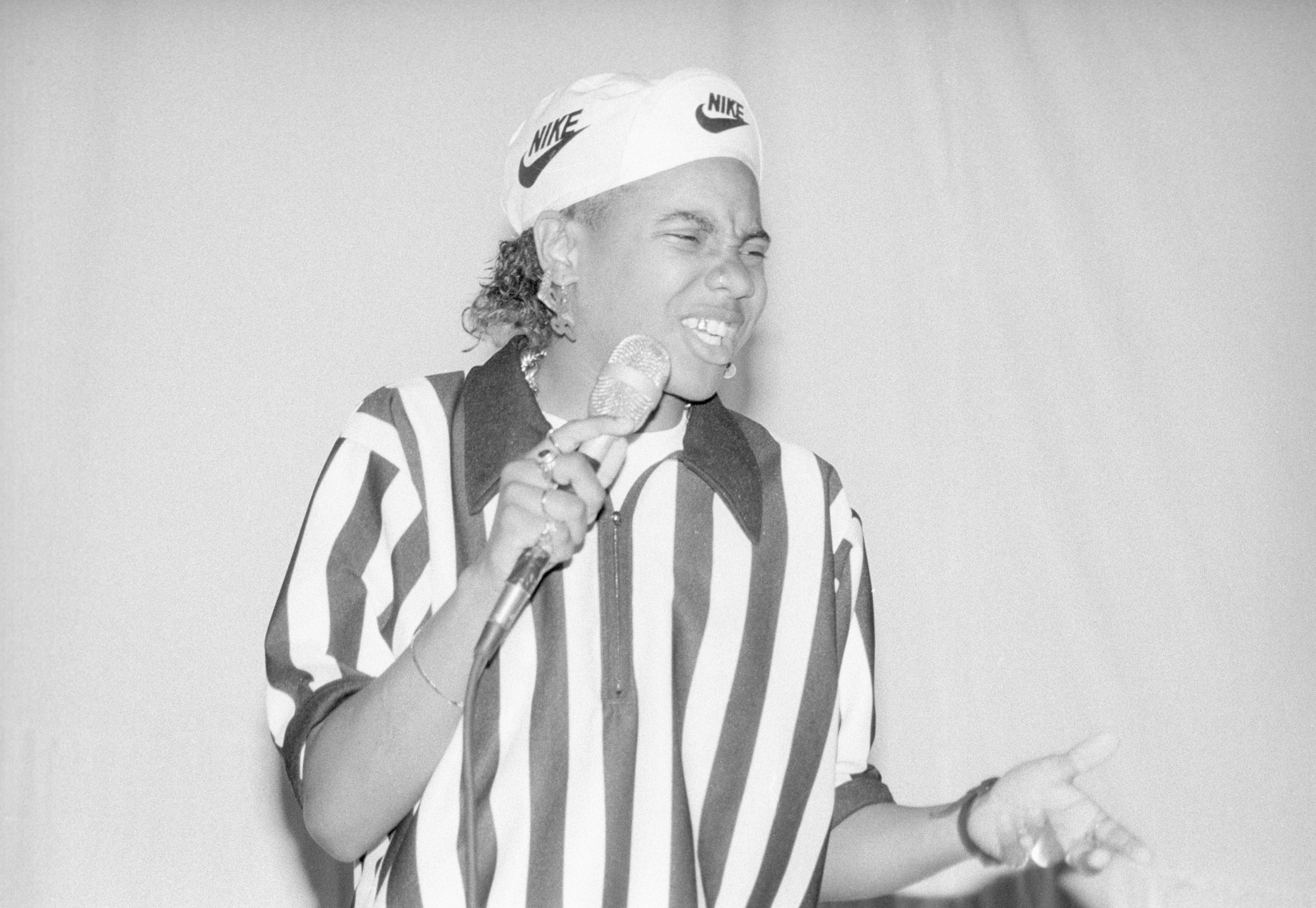 4. MC Lyte vs. Antoinette (1987-88)
MC Lyte fired at Antoinette after the latter stole the beat from Audio Two's hit "Top Billin'," for her single "I Got an Attitude." (Lyte and Audio Two were labelmates.) Lyte annihilated Antoinette and gave hip-hop one of its most memorable lines to date: "Hot damn ho, here we go again."
Slay: "I remember Lyte had that joint: '10% Dis.' I remember that one. But you know what was crazy? Back then Lyte was way bigger than Antoinette, so for me, it didn't seem balanced. And after that '10% Dis' record -- that was like the only one that really stuck. That didn't really go too hard. It was nice and short. It wasn't drawn out."
Best diss: "Your style is smooth, even for a cheating mic. You shoulda won a prize as a Rakim sound-alike." -- MC Lyte ("10% Dis")
5. LL Cool J vs. Kool Moe Dee (1987-95)
In a classic tale of old school versus new school, veteran emcee Kool Moe Dee challenged a young LL, who he felt hadn't paid his respects to the greats, when he released "How Ya Like Me Now," in which he took shots at LL's skills and claimed to be the better emcee. LL hoped to nail Kool Moe Dee with "Jack The Ripper," but the vet returned with more heat. And so did LL.
Slay: "Kool Moe Dee was the era right before L; when Kool Moe Dee was going out, L was kinda comin' in. L might have felt that Kool Moe Dee was trying to flex on him a little bit so he wanted to show him. Or it could also be taken like, 'I'm the new kid on the block, you old guys need to relax.' You always hear people say you old guys need to sit down and let the new guys come up.
"There were a couple of joints they were going back and forth at. There was a song ["I Shot Ya, Remix"] that had everybody in it, when L was like, 'I crush Moe Dee, Hammer, and Ice-T girl!' L was goin' hard at anybody that considered themselves lyrical or he had a problem with. He was going.
"LL will challenge a person if he feels that they're lyrical. He doesn't pick easy battles. He doesn't pick on somebody he thinks he can demolish and crush. He'll come at somebody that has lyrical talent. And Kool Moe Dee was one helluva of a lyricist, way before records and wax."
Best diss: "Not this time, but next time I'mma name names. LL, shitting from on top of the game." -- LL Cool J ("I Shot Ya, Remix")
6. N.W.A saga (1989-95)
Feeling slighted for his contributions to the group, Ice Cube left N.W.A, a move that initiated a series of rivalries among the group's members, leading them to disband in '91. The beefs were resolved shortly before Eazy-E's death in 1995, as portrayed in the new biopic Straight Outta Compton.
Slay: "That was always kind of touchy because they were down together, and once they parted ways things just got ugly. Ice Cube went hard on all of them! Cube went at everybody all in one joint. And Eazy-E's 'Compton City G,' that was a hard one too. Then Dr. Dre and Eazy were going at each other. Dr. Dre made that whole diss record with Snoop Dogg, 'Dre Day'! That was one of the biggest joints on The Chronic! [Starts rapping] 'Mr. Busta, where you at? Can't strap a lick so I know you got ya gat. Ya dick on hard from fuckin' your road dogs. The hood you threw up wit', n***** you grew up wit', don't even respect yo ass, so it's time for the doctor to check yo ass fool. Used to be my homie, used to be my ace, now I want to smack the taste out your mouth. N***** bow down to the Row, fuckin' me now I'm fuckin' you, you little ho.'
"Yo, Dre went so fuckin' hard on him! That was the biggest one! And they had the video! With the n**** dressed up like Eazy-E dancin', holding the begging sign on the sidewalk! That video is hilarious. That was one of the hardest. Even every now and then I'll play that record. That's how hard that record was."
7. Luke vs. Dr. Dre (1992-93)
Luke's single "Fakin' Like Gangstas" compelled an already warpath-driven Dr. Dre to include a special verse for the king of Miami Bass on "Fuck Wit Dre Day."
Slay: "Dre came back with 'Dre Day.' [Starts rhyming again] 'Luke's bendin' ova, Luke's gettin' fucked. The busta thought I was easy, thought I was sleazy, thought I was a mark because I used to hang with Eazy.' He had n***** dressed up like Luke, and a big dude in jail was punkin' him [in the video]. It's crazy.
"Dre perfected it [the diss video]. It was real effective. He did it so well. It was so well put together that it might feel like he originated it. But just the way he went at everybody from Eazy-E holding the sign on the side of the highway doing that dance. He was just clowning that whole video."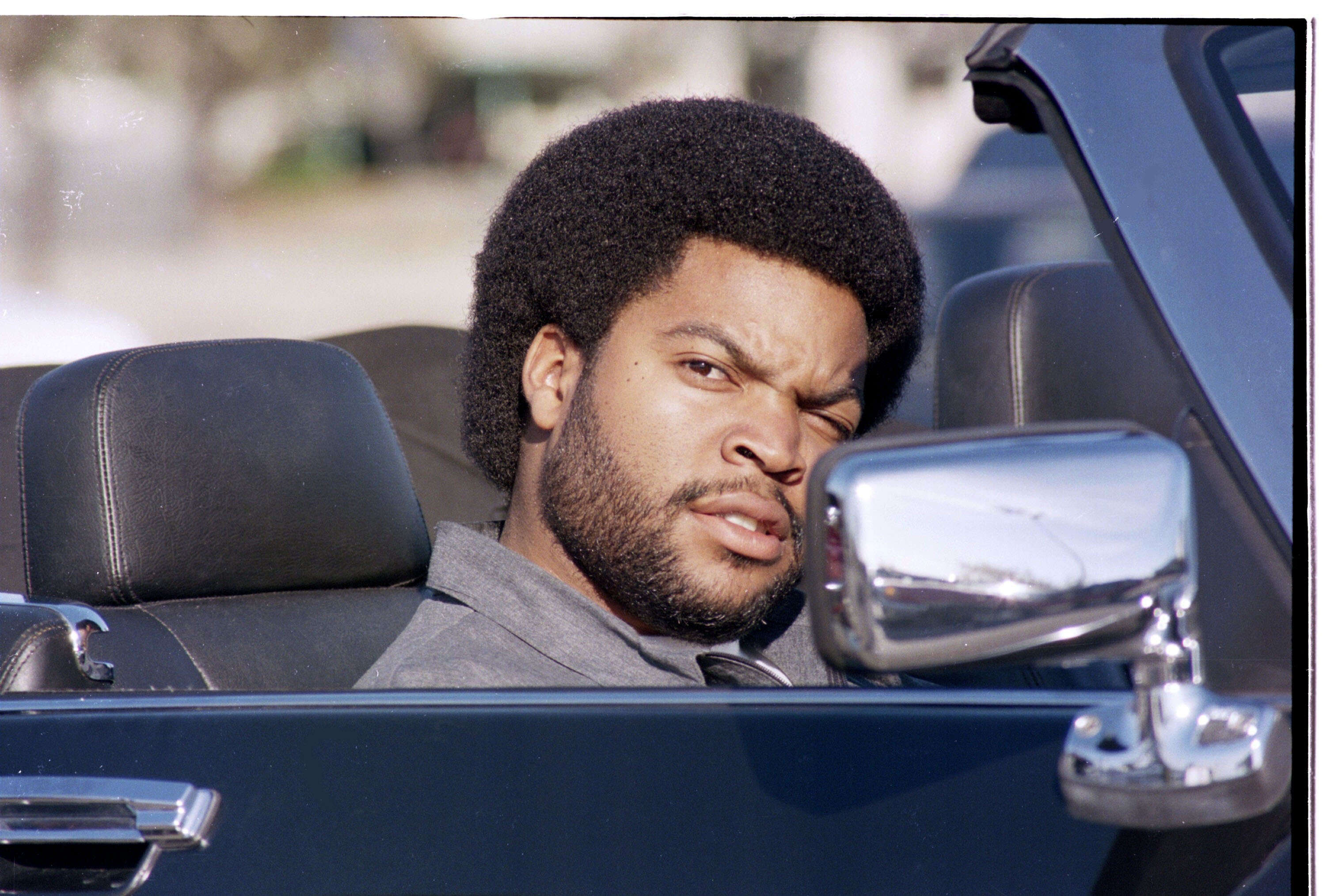 8. Ice Cube vs. Common (1994-96)
Ice Cube and his crew Westside Connection felt Common's ode to hip-hop, "I Used to Love H.E.R" was ragging on "the boyz in the hood" for changing the genre's direction from pro-black to gangsta rap. In response, Cube slayed Common and the East Coast on Mack 10's "Westside Slaughterhouse." And Common, hip-hop's lovable rapper, got angry and even, proving nice rappers don't always finish last (right Drake?).
Slay: "It could be the smallest thing that ticks an artist off -- makes them want to take a shot at someone. It doesn't take much to make a lyricist to want to reply to a comment that a person makes. Common came hard. I think he could've came harder. But that 'Westside Slaughterhouse' joint was ugly. I think that joint kind of edged the other one that Common did [in response to "Westside Slaughterhouse"] 'The Bitch in Yoo.' You know, a lot of people forget that Common's from Chicago. He wasn't a soft guy. Even down to his attire he was street. That's why he called himself Common Sense back then. But that was a good battle though. It was kinda short, but it was to the point."
Best diss: "A bitch n**** with an attitude named Cube stepped to the Com wit a feud. Now what the fuck I look like dissing a whole coast? You ain't made shit dope since AmeriKKKa's Most. Wanted to cease from the Midwest to the East." -- Common ("The Bitch in Yoo")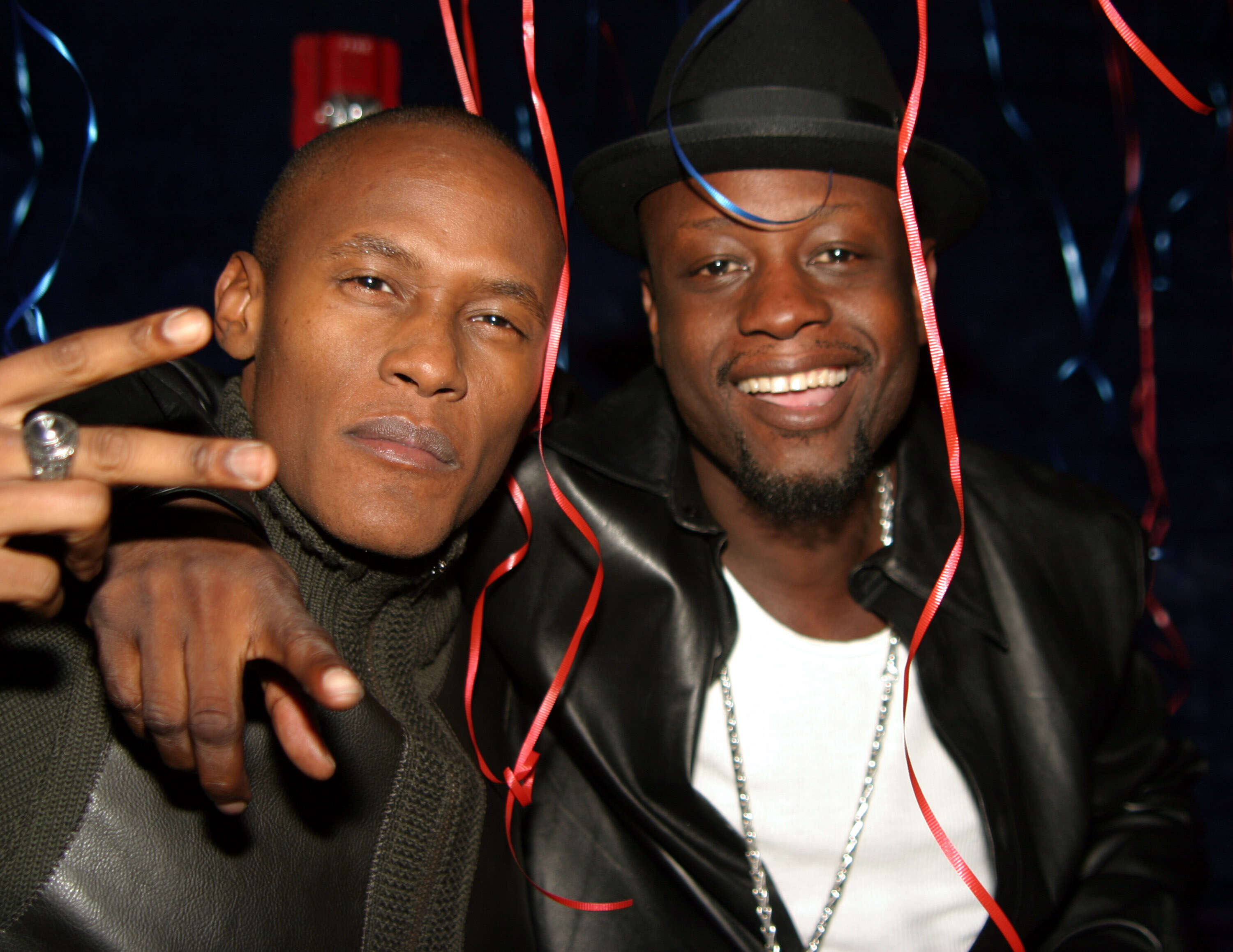 9. Canibus vs. LL Cool J (1997-98)
Canibus' shout out to LL's mic tattoo on his verse for the latter's upcoming single "4,3,2,1" was perceived by LL as a shot. LL requested that Canibus change his verse before the single was released. Canibus obliged. But then a salty LL changed his verse just for Canibus, and on the released version of the record, he gave hip-hop one of its best lyrical onslaughts. Lesson learned: just don't talk about LL's mic.
Slay: "He took it personal when Canibus said 'let me borrow that mic on your arm.' L kinda took it like he might've been dissin' him, and he switched up his verse on '4,3,2,1.'
"I really don't think he [Canibus] intentionally did it. Sometimes certain lines can be taken the wrong way, or they can even be thought too hard. I think it might have been a situation where a line got overthought and L responded how he did, and all chaos happened. If your ego is on the line and you feel like people are watching and it might take away from your credibility, you're gonna come at them. It's just that simple.
"I ain't gon' lie, when Canibus came out with that 'Second Round K.O' joint [in response to LL's "4,3,2,1" verse], I was like 'Oh shit, L might be up for a little run right here.' Canibus was a real spitter back then. He was a real lyrical guy. And not saying any of the other opponents weren't, but you know, a lot of times you got these young hot cats coming out, and they can go. So you got a veteran who can go, and here you got a new guy who can really go. I didn't know if he was gonna win or lose. I just knew it would be good.
"But then LL came out with that 'Jack the Ripper' shit and he got serious. That beef was short-lived, but it was interesting."
Best diss: "Now let's get back to this mic on my arm. If it ever left my side it'd transform into a time bomb.You don't wanna borrow that, you wanna idolize. And you don't wanna make me mad, n****, you wanna socialize." -- LL Cool J ("4,3,2,1")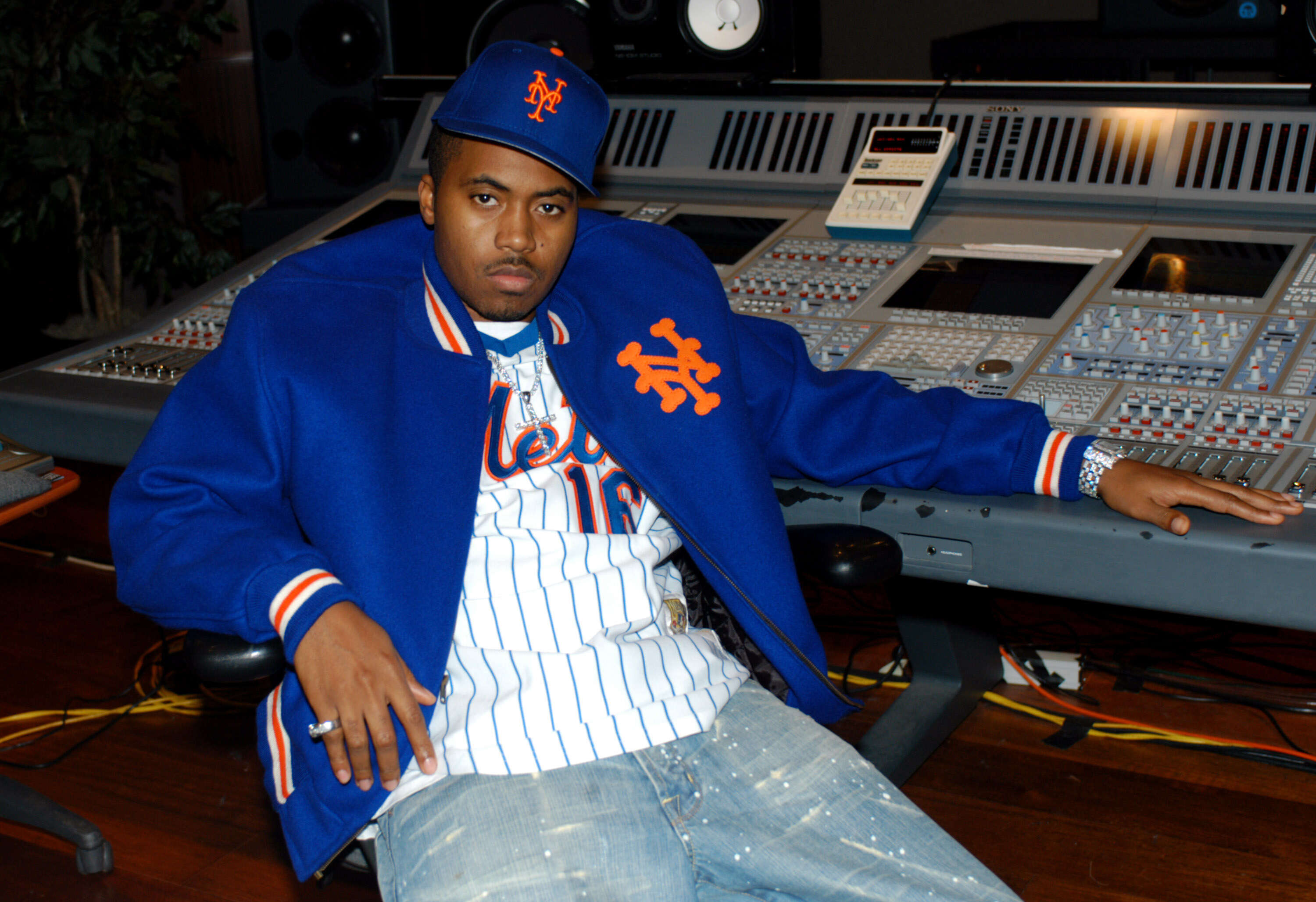 10. Nas vs. Jay Z (1997-2005)
The battle for king of New York, following The Notorious B.I.G.'s death, led to one of the most notorious feuds in hip-hop history.
Slay: "Biggie had passed away, and people were talking 'bout who was the king of NY. When B.I.G. passed, it was up for grabs. Jay Z was the biggest-name artist next to B.I.G. at the time. So as far as king of NY, it would've fallen in his lap, but there was one person that was hindering him, and he felt that was Nas. I know when he did that [2001 Hot 97] Summer Jam, and he did 'Takeover.' I was the first person to put that on a mixtape, 'Takeover' live, before the record was actually the record. Jay Z performed a capella. I still have that. That's when he threw the image of Prodigy on the Summer Jam screen with the ballet outfit on, and everybody went crazy. At the end of him going at Prodigy, he said 'Ask Nas, he don't want it with Hov,' and the whole crowd went crazy. That's when they were like, 'Uh-oh, it's about to get crazy now.'
"And then when the 'Takeover' came out, Nas waited. I'll never forget them bringing the 'Ether' record to my house. People been trying to get at Jay for years, and they were just all unsuccessful. When I got the call -- 'Look, we got this record that's 'bout to kill Jay, like his career is over' -- I was like 'Huh, yeah whatever, bring it through.' I was the first person with that record. I played it. The first verse went, I said 'OK.' I heard the second verse, I was like 'ooohhh.' Once I heard the third verse, I was in my house screamin'! Like, 'Yo! Somebody finally got his ass!' Like, I couldn't believe it.
"And shit, I put that mixtape together, threw that tape out, and I tell you I had people calling me from all over the country to get that tape. It was called Grimey Season 9 ½. The impact of that tape was so crazy, and when I hit the radio with it, it was pretty much over. It was like the world stopped. Back then, if you were to announce that you had a record like that, the whole city would stop. If a person was on lunch break, they were going back to work late. Everybody would be in their car. People would be in offices gathered around the radio. The city stopped.
"Craziest thing after that was when Jay Z came back with 'Super Ugly.' I was minding my business walking through the [Hot 97] station getting my mail, and everybody was in the room [on the air]. It was Flex, Angie Martinez, Mister Cee, Enuff, Sunny, and Fatman Scoop. Everybody was in there. And they say, 'Oh you're right on time. Come in here for a second.' They say they're about to premiere a new Jay Z diss record going at Nas, and they're going to vote on whose version was hotter. And I said 'Cool, fuck it, I'll sit here.' They play 'Super Ugly,' and after that we're all sitting around looking in the room. Flex like, 'You know: the Roc.' Enuff like, 'Yeah, Roc.' Sunny like, 'I ain't got no comment.' When they get to me, I say, 'Ya'll don't wanna ask me that question.'
"'We wanna know.'
"I said, 'Ether' is way better than that shit! Are ya'll kidding me? Are we really gonna do this?'
"Everybody in the room looked like, 'Did he just say that on the radio?' Yo, this record was nowhere near 'Ether.' 'Super Ugly' was almost like a freestyle compared to 'Ether.' And when I tell you the phone lines start lighting up, the faxes was coming through. Everybody was like, 'Yo, you right, everybody else up there is hating.' Practically the whole room was going for Jay. I was the only one.
"I'm in this for the culture. I've been here since hip-hop started. I watched it evolve from disco, so I'm more about it staying in the guidelines of what it's supposed to be than how big an artist is, and if he's gonna be mad at me if I say something that he doesn't like because he wants to stay on top. For me, it was like, 'this ain't it.' That's that. If you hear something that's hot, say it's hot. Don't say it's hot because this guy got a hundred million.
"I always liked their battle, 'cause when it was over they were still able to make some money together. Nobody got hurt. Nobody went to the hospital. And that's what it's really all supposed to be about."
Best disses: "All I did was give you a style for you to run with. Smiling in my face, glad to break bread with the god. Wearing Jaz chains, no Tecs, no cash, no cars. No jail bars Jigga, no pies, no case. Just Hawaiian shirts, hanging with little Chase." -- Nas ("Ether")
"I can handle this for dolo and his manuscript just sound stupid. When KRS already made an album called Blueprint. First, Biggie's ya man, then you got the nerve to say that you better than B.I.G. Dick-sucking lips, why not you let the late, great veteran live?" -- Nas ("Ether")
Sign up here for our daily Thrillist email, and get your fix of the best in food/drink/fun.
Ashley Branch is an assistant editor at Thrillist whose rap ambitions thankfully terminated in fifth grade when she realized all her rhymes were basically about homework.