The 15 Most Essential Podcasts of 2015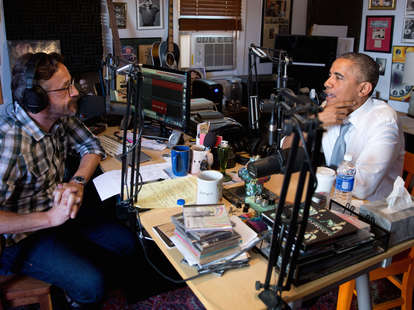 WTF With Marc Maron
WTF With Marc Maron
2015 was the year podcasts went mainstream. The audio-obsessed were no longer dorky torch-carriers of an antisocial hobby, but cutting-edge kids championing storytelling, journalism, and art. If you're not one of those people -- or you're desperately trying to play catch up -- we've got you covered. You're familiar with a little podcast phenomenon known as Serial, but the required listening for budding podcast-listeners grows ever greater. The shows challenge assumptions, endeavor to entertain, and prize listeners' time above all. The following list of 2015 podcasts all fit the bill, and will help you lead the pack next year:
1. WTF with Marc Maron, "President Obama"
Data shows that only one in three people have listened to a podcast, but anyone unaware of President Obama's appearance on WTF with Marc Maron spent 2015 under a rock. This was classic Maron toe-to-toe with one of the best-known figures on the planet. The podcast host's signature move is to disarm his guests and guide them into territory they wouldn't otherwise venture. Despite some nerves -- there was a sniper sitting on the recording studio roof, to be fair -- Maron still manages to squeeze out Obama's authenticity for a few precious moments. Obama recounts the various ways he tried to be cool as a kid, and how he lived down the street from where the two sat talking. He laughs like nobody's listening. Which couldn't have been easy. The massacre in Charleston had occurred days before, and the topic of American mass shootings dominated the conversation, like a State of the Union podcast. The show was a milestone for Maron and the medium he's called home for years.
2. Radiolab, "The Rhino Hunter"
Remember Cecil the lion, and the explosion of passion surrounding his murder? Well, Radiolab, a major player in the investigative-journalism game -- one of the OGs of podcasting -- was two years into investigating big-game hunting before the story broke. "The Rhino Hunter," which dropped some weeks after the Cecil story did, became a pivotal part of the conservation conversation. The big-game basics, as reported by Radiolab: people pay large sums of money to buy a tag to hunt otherwise protected animals with the funds earmarked for preservation. Essentially, in order to protect endangered species, a handful need to be set aside for hunters. "The Rhino Hunter," like so many Radiolab episodes, explores a gray area.
3. Another Round, "What's on Your Reparations Tab?"
Podcast loyalists know a secret: to slip into another's consciousness, listeners need only to pop in earbuds and press play. When the queued-up podcast is BuzzFeed's Another Round, this means listening in on Tracy Clayton and Heben Nigatu, two acerbic and brilliant black women, as they assess and articulate American culture through their distinctive perspectives. The podcast began as a wisecracking happy hour and quickly evolved into a tour de force about multiculturalism, feminism, and mental health. While there are a slew of other podcasts devoted to the African-American experience, Another Round captures a complex reality without taking itself too seriously. Clayton and Nigatu invite listeners of all stripes to eavesdrop on their conversations. When they sit down with MacArthur Genius Grant winner Ta-Nehisi Coates to interrogate the difference between hope and struggle in the American black experience, while still taking time to tally up what is on their reparations tab, Another Round is at its best. The scholarship and tomfoolery made it one of the most talked-about podcasts of 2015.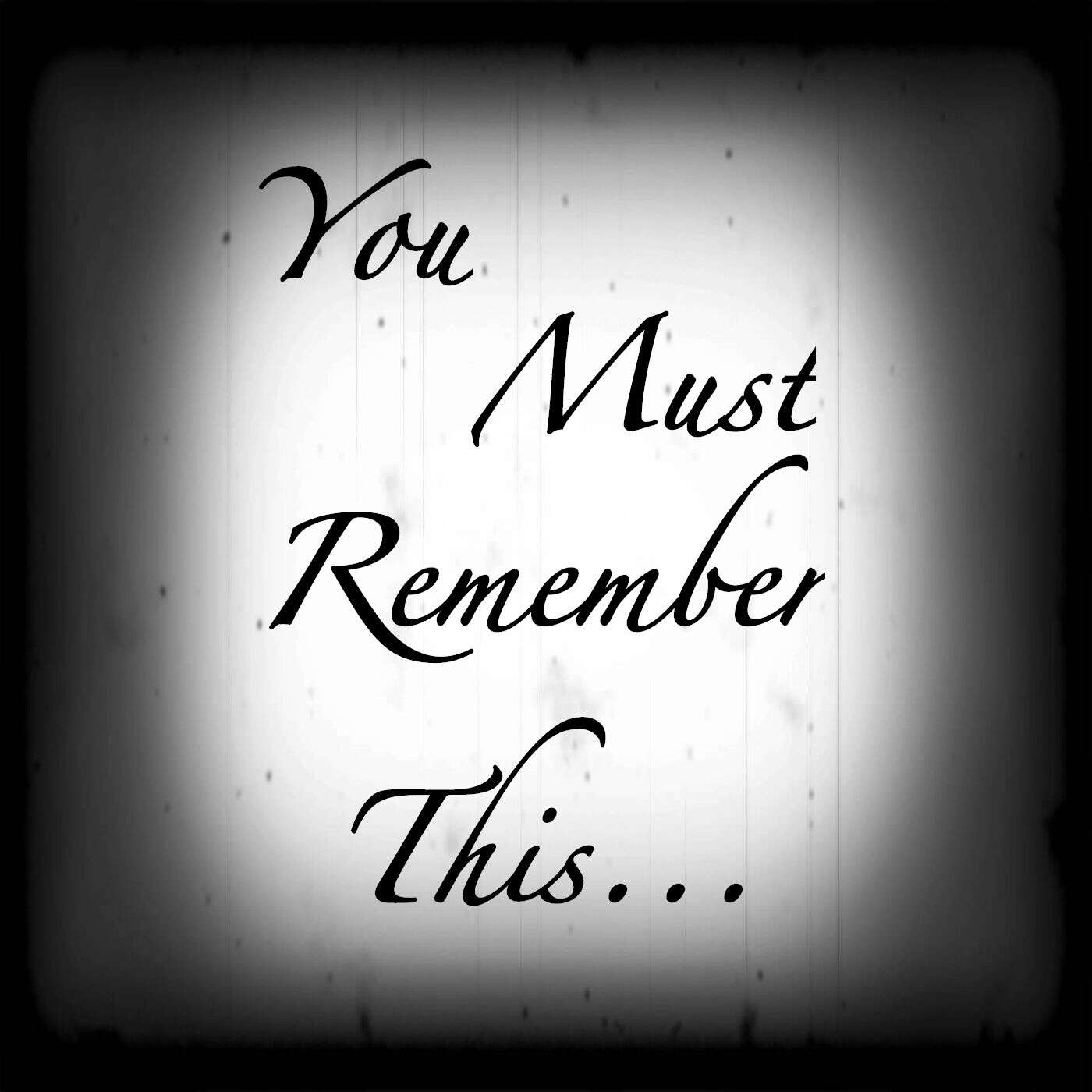 You Must Remember This turns old Hollywood into new drama each week and "Charles Manson's Hollywood" marked a high point in the series. Host Karina Longworth filters her extensive research (see her bibliography page for the quintessential episode of the series, "Part 9: August 8-10,1969," for proof of her expansive scope) through taut scripts and a calming delivery. Nate DiMeo of The Memory Palace podcast reads Manson's direct quotes but Longworth manages to avoid glorifying a mass murderer by working her vocal keys. The disdain and disgust in her voice as she recounts the murders demonstrates that some stories demand the podcast format.
5. Love + Radio: "The Living Room"
As part of the original Radiotopia network lineup, Love + Radio survived the lean days of podcasting, nurturing stories long before analysts predicted the platform's world domination. Love + Radio's episodes are crafted audio documentaries, and creator Nick van der Kolk's labor of love shined this past year in "The Living Room." On the episode, guest Diane Weipert's apartment obsession, and her neighbors' opened curtains, launch a tangled first-person mystery that listeners still haven't unraveled. A meditation about Weipert's irresistible spying on her baby-skinned, over-sexed, 20-something neighbors, this episode describes an unlikely co-dependency. That her neighbors opened up their living room to her makes it that much more painful when the drama takes a turn for the worse.
6. The Message, "Episode 1"
Like television, podcasts adopted serialization in 2015. And trying it in fiction requires planning, patience, time, and great skill (not to mention solid actors and a dramatic score). The Message, the story of a team of scientists decoding a 70-year-old message from outer space that infiltrates the body of anyone who hears it, was able to afford such luxuries. "How" is the subject of some controversy, at least for those committed to preserving the innocence of the form. General Electric commissioned The Message, gave it a budget, pulled together a team, and apparently, didn't ask that its creators beat listeners over the head with its brand -- no overt GE endorsements interrupt the plot. The Message stands out as a singular narrative risk; it throws sci-fi tropes out the window and plays with scene-setting instead of wall-to-wall monologues. The show, especially the pilot, is creepy. Whether or not it's just a tool for GE brainwashing remains to be seen.
7. Mystery Show, "Britney"
In Mystery Show, host Starlee Kine creates a blueprint for the podcast host as a detective. A 21st-century private eye, Kine tinkers with the noir genre, hitting the sweet spot between page-turning thriller and Pixar-like entertainment. Pedigree created anticipation for Mystery Show -- Kine is a This American Life vet -- and it still managed to take people by surprise. Out of season one's six episodes, "Britney," a 50-minute long search for Britney Spears herself, is the place to start. Spears holds the answer to a mystery plaguing writer Andrea Seigel: why was Britney Spears photographed slipping out the back door of a Malibu restaurant in a white dress and cowboy boots and holding a copy of Seigel's not-so-bestseller, To Feel Stuff? Kine swears off cases that the Internet can help solve, so puzzling out Spears' reading list became a priority. In "Britney," Kine plunges into the underground world of pop star fangirldom, searching for the biggest fish in the whole of pop iconography.
Packaged as a "show about the Internet," Reply All uses its expansive premise to go beyond the interests of tech geeks. Having debuted in 2014, an outgrowth of WNYC's TLDR, the show's reporting is fresh, often funny, and always surprising. A must-listen is "Shipped to Timbuktu," which begins with a suspiciously simple story about a man who, after receiving a mis-addressed email from the Canadian version of Girl Scouts, responded by posing as one of their own and suggesting outlandish ideas to dispose of expired cookies. Did the ruse work? Host PJ Vogt calls up the Cookie Advisory Board to find out. This story could have gone nowhere. What unfolds includes World War II concentration camps, forced labor, rationing, and the unbending resilience of little girls inspired by the tenets of their cookie group. You never know where Reply All is going to take you.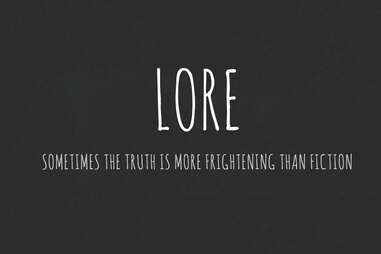 Aaron Mahnke, the creator of the beloved horror podcast Lore, acts as the perfect stand-in for scary stories around a campfire. He spins the most haunting "true" stories of ghosts available over digital audio, but don't fret: you'll still be able to sleep with the lights off. Savvy listeners note that Mahnke, a supernatural thriller writer, has modernized the form by upgrading and vetting the manner in which he delivers hearsay, rumor, and gossip, all regular features of ghost stories. Mahnke collates sources, scours historical archives, and raises a red flag when he finds a suspicious detail. "Bite Marks" conjures images that, despite coming through a non-visual form, you can never unsee. In the episode, a homeless man falls into a mass grave filled with decomposing bodies in a cemetery in Scotland, stirring the souls of the people buried within. Not one, not two, but hundreds of people have reported physical attacks at the site of the grave, people who couldn't know about the attacks that came before their own. What's worse, the invisible antagonist(s) of "Bite Marks" does not come to us from some distant past -- the stories surrounding this horror date back to the quite recent 1999. Download a bunch in response to your next adult slumber-party invite and leave your flashlight at home.
Anna Sale, the host of Death, Sex & Money, cultivates strong two-way relationships with her listeners because she herself listens. It's a must when topics include the ups and downs of relationships. "Cheating Happens" chronicles both sides of infidelity. Under Sale's care, the guiltiest open up for the opportunity to speak without judgment. A lengthy discussion with a woman named Sheri, who stepped outside her marriage, leads to bona-fide catharsis. Still, Death, Sex & Money isn't about absolution. Sale is in pursuit of a genuine moment. During episodes, Sale will put out a call for stories about sex, family, betrayal, and heartbreak. In an iTunes ocean full of podcasts talking at listeners, Death, Sex & Money matters because people bother to pick up the phone and call back.
11. With Special Guest Lauren Lapkus, "James Adomian: The Tom Leykis Radio Program"
Lauren Lapkus stands out in a field of hundreds of podcasting comedians because of her improv genius. Unlike other shows that require a huge investment by binging their back catalog, With Special Guest Lauren Lapkus is an entirely new beast each episode. Each episode, Lapkus invites a comedian to play the juicy part of host, who sets the tone on her show. Lapkus, in turn, improvises a character to play against the persona of her guest. If you're a little unsure of the format the first time you listen, you're not alone. You'll also rewind the intro a half-dozen times to bask in its infectious jingle. Not only is it healthy; it's proof that you've arrived at your desired location. In "James Adomian: The Tom Leykis Radio Program," Lapkus' guest James Adomian is already mouth-breathing into the mic when the show kicks off. With "Tom Leykis" in studio, the decibel level hits full bro. Pushing against Adomian, Leykis is a manchild who shares the sexual appetites and gender politics of a 16th-century king. Rather than go toe to toe with Leykis, Lapkus uses her wit and willing-to-go-anywhere playfulness to jab at the many soft spots in his shock-jock armor. This is a comedy podcast that doesn't slow down, with an ending that proves you can pen a million jokes, but two top-notch improvisers offer next-level magic.
No single podcasting outfit is as simple and sublime as Home of the Brave. Host Scott Carrier works alone or with a partner, heading to the front lines of major happenings like war-torn Afghanistan, the cinders of a burnt-down church in the South, and, recently, to the shores of the Greek islands during the refugee crisis. Home of the Brave's "On the Isle of Lesbos" picks up in media res, with Carrier and Camilla Madsen standing on the dark stone shore of Lesbos in the Aegean Sea. Soon rubber boats skim across an imaginary border and unload hundreds of refugees from Turkey. They start asking people off the boat plainspoken, straightforward questions. One man came to Europe from Baghdad seeking his sweetheart in Austria. Many others fled the Taliban; they find a couple emigrating from Afghanistan because their parents won't let them get married. It's possible to consume a hundred hours of news media in the United States and miss out on the austere beauty and wisdom contained in 20 minutes of Home of the Brave.
13. Reveal, "Inside America's Coldest Cases"
Reveal recorded a staggering amount of tape this past year to shine light on corruption, pollution, water mismanagement, human suffering, and criminal wrongdoing. "Inside America's Coldest Cases," a four-part series about missing and unidentified persons, sets it apart as an investigative-reporting podcast par excellence. Missing-persons cases can plod along. Terrible legislative gaps exist and force bodies that could be exhumed and DNA that could be tested to lay in graves for decades. In other episodes from the series, the unsung heroes, amateur detectives who pursue leads for cold cases on their own dime, talk about the hurry-up-and-wait mentality of a crime fighter. And there are some heartbreaking details about missing women and immigrants who die of thirst and heat stroke crossing the Mexico-Texas border. Outside of a few larger budgeted outfits like This American Life, you won't find a podcast as tireless and willing to invest in low-to-the-ground projects. Al Letson is America's single most underrated podcast host. Anyone in second place isn't close -- no one goes this deep.
With plenty of podcasts that feature family-friendly content, it's easy to overlook the shows that look at families themselves. Hillary Frank's The Longest Shortest Time takes on the subject of what it means to be a parent -- heterosexual, gay, single, new -- and considers it from all angles. "The Parents' Guide to Doing It," is a straightforward discussion between Frank, Dan Savage, and Jan Marie about the ways moms and dads can negotiate the tricky world of making that sweet, sweet whoopie. They don't hold back describing how birth injuries and hormone-stricken libidos can stymie parents' sex lives, and the emotional carnage of that diminished intimacy. Even if you're not a parent and have no plans to become one, you'll want to tune into this conversation just to hear how frank (we couldn't resist) this group gets and the innumerable ways sex continues to complicate people's lives -- even after they think they've got it down. And if you do have little ones, hit subscribe immediately. You'll wonder how you ever lived without this podcast.
15. Invisibilia, "The Secret History of Thoughts"
Invisibilia premiered at the top of the charts earlier this year with a clear, transparent thesis: to examine the invisible wonders that control human behavior. Unlike most shows filed under the category of "learning" or "natural sciences," nothing about Alix Spiegel's or Lulu Miller's approach feels like a spoonful of sugar to help the medicine go down. This is medicinal confection. Spiegel and Miller explore avant-garde topics in an inclusive way. In the season premiere, "The Secret History of Thoughts," they tapped the topic on the nose. Often times, arm-chair psychologists throw around words like mindfulness, an abstract that makes pragmatic folk tailspin into fits of eye-rolling. But Invisibilia plays both the part of your New Age friend, the one who bristles at anything having to do with energy and meditation. The show broke records and then broke through listener consciousness in 2015. And we're out of our minds waiting for season two.
Sign up here for our daily Thrillist email, and get your fix of the best in food/drink/fun.
Eric McQuade, Laura Standley, and Devon Taylor run The Timbre, a site dedicated to the emerging art of podcasts. Follow the site on Twitter: @timbretweet.