Birthdays are like your own personal national holiday: the one day a year when people throw a party in your honor, make you feel like a king, and pretty much let you do whatever you want. Or, at the very least, give you a cake in the break room from 3:30-3:45pm.
That is, of course, unless your birthday falls on another day of great importance -- like one of these 21 -- in which case most people will completely forget the day is special to YOU and use the holiday as an excuse to save money on presents.
21. May 4
The only people who are showing up to a party the day BEFORE Cinco de Mayo are your Star Wars buddies; they'll invariably be dressed like Storm Troopers and instead of wishing you a "Happy Birthday" will just keep saying "May the Fourth Be With You."
 
20. December 7
Even if you weren't born in 1941, the most famous thing about your birthday is that it lives in infamy. No way that doesn't mess you up.
 
19. November 22
If you're under 50, this one really isn't that bad. If you're over 50, however, you probably started saying your birthday is in June years ago, just to avoid hearing one more story about where someone was when Kennedy got shot.
 
18. The same day as your dad
It's not too bad until Nordstrom runs a two-for-one special on ties.
 
17. The same day as your mom
It's not too bad until you get older and start doing the math at your joint birthday parties, and realize that mom is claiming she had you when she was 12. Also, joint birthday parties WITH YOUR MOM.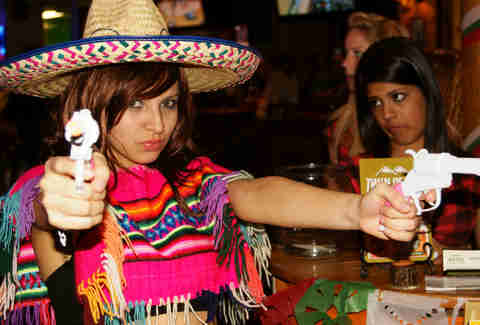 16. May 5 (Cinco de Mayo)
The upside is that people will ALWAYS be down to party. The downside is that even after you finish explaining that it's actually NOT Mexican Independence Day, you'll still have to explain why today is "special."
 
15. March 17 (St. Patrick's Day)
Absolutely no shortage of people down to celebrate, but typically the only acknowledgment you'll get that it's your birthday is from the bouncer checking your ID: "Oh, it's your birthday? Cool."
 
14. February 2 (Groundhog Day)
All anyone talks about on your birthday is Punxsutawney Phil and whether you're in for six more weeks of winter. On top of that, you have to keep pretending to laugh when the 17th person that day says, "I bet you wish you were Bill Murray!"
 
13. Your parents' wedding anniversary
You have officially doomed yourself to a childhood of "special" birthday parties since your parents will be away on Sanibel Island on the actual date. That or your mom will be inexplicably crying every year when your dad shows up with only one present.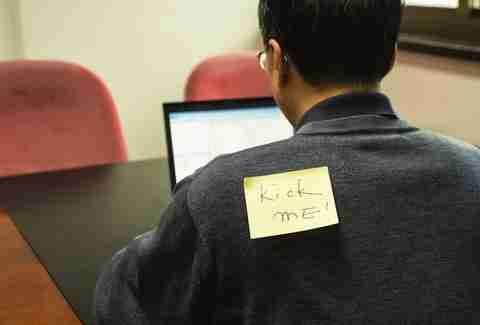 12. April 1
Every year you're pretty much guaranteed to open a present full of spring-loaded toy snakes.
 
11. July 4 (Independence Day)
It's pretty awesome that you're guaranteed a fireworks show, barbecue, and even a parade for your birthday -- EVERY YEAR. But if you don't join the military or become president, you'll pretty much be considered a disappointment. Also, a lot of Tom Cruise references.
 
10. September 11
Just go ahead and schedule all of your birthday parties on the 10th or 12th. There's no way you WON'T feel like a dick celebrating today.
9. The same day as your sibling, older
Your sibling will, for the rest of his or her life, see the day you were born as the worst. Birthday. Ever. And will get back at you by stealing your presents, probably well into your 30s.
 
8. The same day as your sibling, younger
This was the best day of the year until that crying bundle of drool came around. Now, all you get is half a party, a present that's clearly not as good as the one they got for "the baby," and false accusations of you stealing your sibling's birthday gifts.
 
7. April 15 (Tax Day)
Because nobody wants to party with you after finding out they owe the government money.
 
6. January 1 (New Year's Day)
If your idea of the perfect birthday is sitting on the couch all day, eating chili, and watching college football, then this works pretty well. If you wanted to do anything else, enjoy your one-man party.
5. December 31 (New Year's Eve)
A lot like St. Patrick's Day except that your coupled-up friends will make some lame excuse about "showing up after dinner," and you'll spend $200 to go to the same bar you would have gone to the night before for free.
 
4. December 24 (Christmas Eve)
There is no way on Earth you can avoid combination gifts here, and if you do manage to throw yourself a party, the only friends showing up are the ones who hate their families. So, yeah, at least they'll be down to drink.
 
3. February 14 (Valentine's Day)
If you're a woman, you've officially set yourself up for a lifetime of disappointment -- now every guy you ever date will have to do something special, squared. If you're a guy, you now have to spend your birthday making somebody else feel special, because Hallmark said so.
 
2. February 29 (Leap Day)
You know your birthday sucks when there's an entire operetta based on the premise of how crappy it is to only celebrate it once every four years. And even if you DON'T get stuck living with pirates until you're 84, really the only fun you can have here is borrowing money in March of 2016 and telling people, "I'll get you back on my birthday."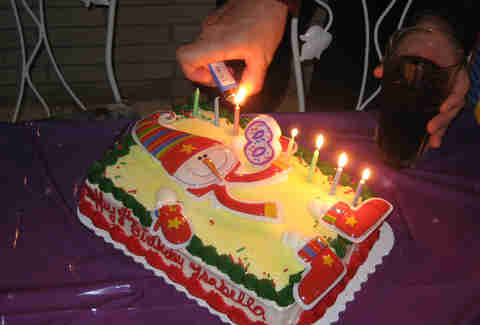 1. December 25 (Christmas)
Sharing a birthday with a parent or sibling is rough. You know what sucks more? Sharing a birthday with THE LORD AND SAVIOR FOR HALF THE WORLD. And yeah, okay, maybe Jesus wasn't actually born on December 25, but that doesn't mean anyone is going to pay attention to your birthday. Plus, combination gifts. Also, your only option for a birthday dinner is Chinese food.
Sign up here for our daily Thrillist email, and get your fix of the best in food/drink/fun.