Las Vegas is the place to get the most out of your summer vacation time. See Paris, mingle with tropical birds, and drive Italian super cars... all in one day. And that's just a small sample of the glorious insanity rounded up in this ultimate list of Vegas attractions. Read on, pack your bags, and get ready to party with sharks.
 
1.The Eiffel Tower Experience
Paris Las Vegas Hotel & Casino (address and info)
 
Instead of looking down at the Seine, admire the Strip atop this half-scale replica of Paris' most iconic landmark. Watch the Fountains of Bellagio from the top and finish out your night with dinner on the 11th floor Eiffel Tower Restaurant, minus 100% of that Parisian snootiness.
 
2. The High Roller
The Linq (address and info)
The impressive London Eye? A measly 443ft. The High Roller? A skyline-dominating, 520ft behemoth of an observation reel. And because it's Vegas, you can sip on your favorite drink in a Happy Half-Hour cabins. Eat it, British Empire.
 
3. The Stratosphere Thrill Rides
Stratosphere Casino, Hotel & Tower (address and info)
A selection of banging rides, like The Insanity, where you'll be extended 64 feet from the Stratosphere tower and some 900ft in the air -- face down. Or leave your guts at the starting point when you shoot up 160ft straight into the air while strapped into the Big Shot, or just jump off the tower itself from 830 feet at SkyJump.
 
4. Shark Reef Aquarium
Mandalay Bay (address and info)
Test your courage at Shark Reef Aquarium, where you can enter the sinking temple and view over 1,200 species of sharks, an 8ft-long Komodo dragon, and a 300lb sea turtle who somehow does not get eaten by the 1,200 species of shark. And if you're feeling brave and also have your scuba diving license, you can dive with those very sharks and marvel at how you're still alive after.
 
5. Voodoo Zipline
Rio All-Suites Hotel & Casino (address and info)
These look like your typical dentist-waiting-room chairs, until you're suspended 400ft over the Strip and coasting 33mph downward from the Masquerade Tower to Ipanema Tower, and then backwards to your initial starting point, all in a little over a minute.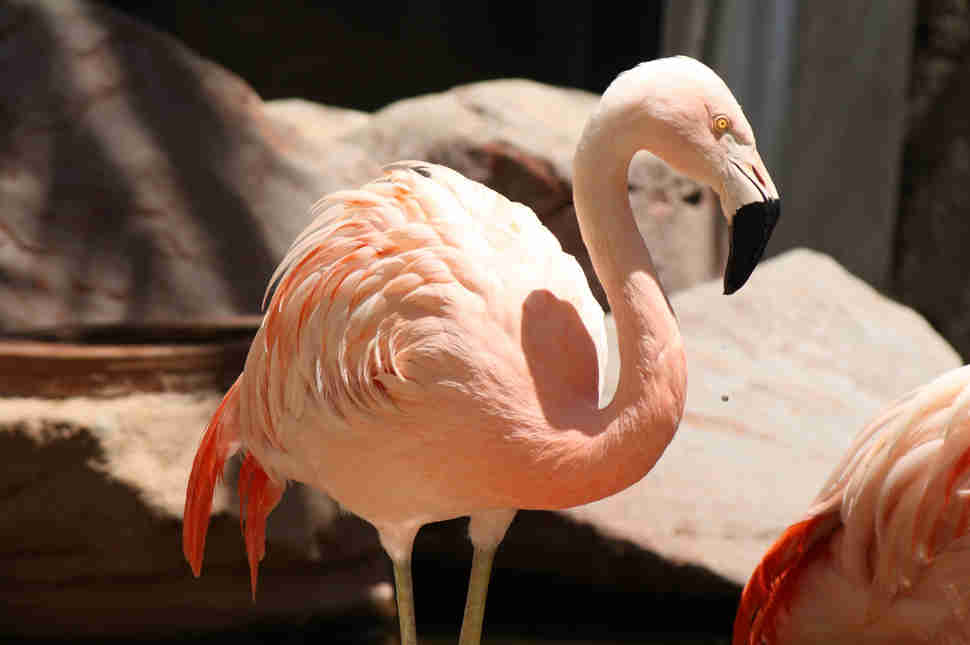 6. The Wildlife Habitat
The Flamingo Las Vegas Hotel & Casino (address and info)
Not too far away from the bustle of Vegas is this wildlife sanctuary where you walk along winding paths by streams and waterfalls and follow bridges over ponds of koi fish, turtles, black swans, and of course, exotic birds like the pink Chilean flamingos.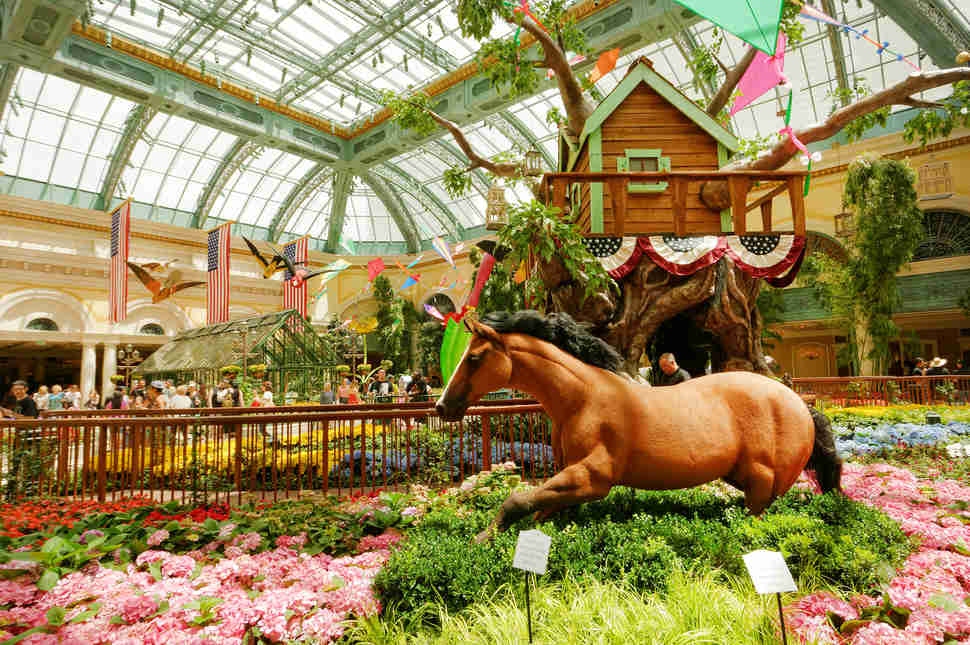 7. Bellagio Conservatory & Botanical Gardens
The Bellagio Hotel & Casino  (address and info)
Remember, this isn't your ordinary conservatory -- this is Vegas. The setup at the Bellagio changes about five times a year, as they put on full floral productions inspired by the seasons as well as the Chinese New Year, creating ridiculous displays in the 14,000sq ft space under the glass skylight. Its current summer theme is inspired by the deep sea, touting a mermaid with 1,500 flowers in her tail, jellyfish hanging from the ceiling, and a sea turtle with carnations making up its shell.
 
8. Penske-Wynn Ferrari Maserati
Wynn Las Vegas  (address and info)
 The only Ferrari Maserati dealership in Nevada is the destination for visitors looking to admire the precision expertise and craftsmanship of these über rides. They might cost more than your college tuition and future home down payment put together, but it's only ten bucks to look.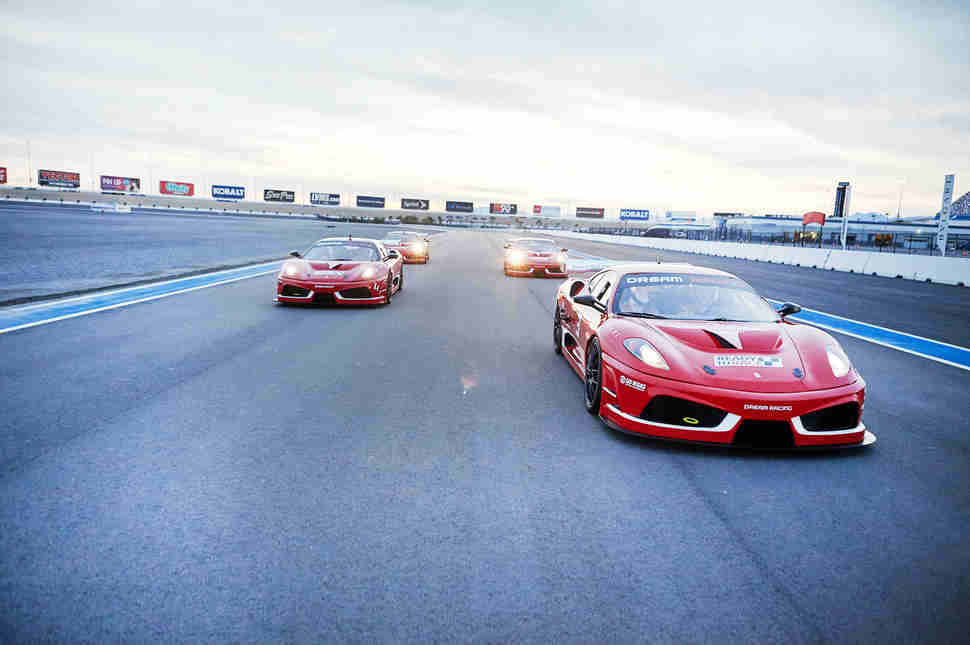 9. Dream Racing Driving Experience
Las Vegas Motor Speedway (address and info)
And if you've just about had enough of being tantalized by all the shiny and sleek numbers at Penske-Wynn, cruise on down to Dream Racing where you can choose the high performance luxury race car of your, yes, dreams (the Ferrari F430 GT, perhaps?) and gun it down the Las Vegas Motor Speedway.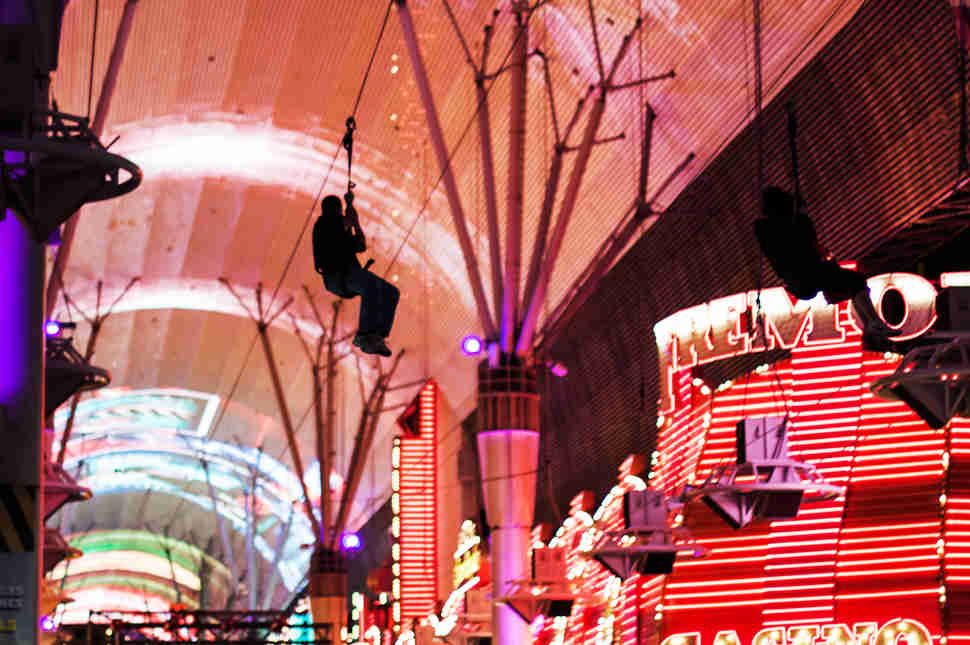 10. Slotzilla Zipline
Fremont Street Experience (address and info)
Don't close your eyes -- not unless you want to risk missing the crazy LED light show while you glide under the Viva Vision canopy at up to 35mph. Shoot past the neon sights of Vegas' most iconic hotels and casinos and you'll realize that no phobia of heights was reason enough to miss this.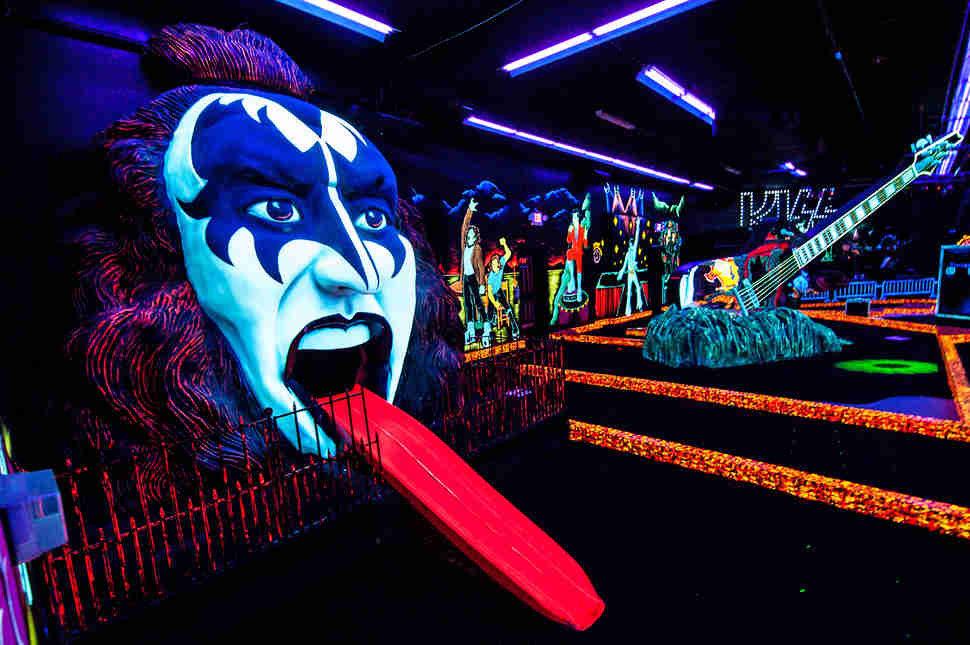 11. KISS mini-golf
Monster Mini-Golf (address and info)
 
Located across the street from the Hard Rock Hotel, this KISS mini golf course has uh, mini golf, animatronic members of the band you can jam with, arcade games, and of course, a wedding chapel in case you're feeling uptight on a Saturday night and want to make an honest man out of yourself.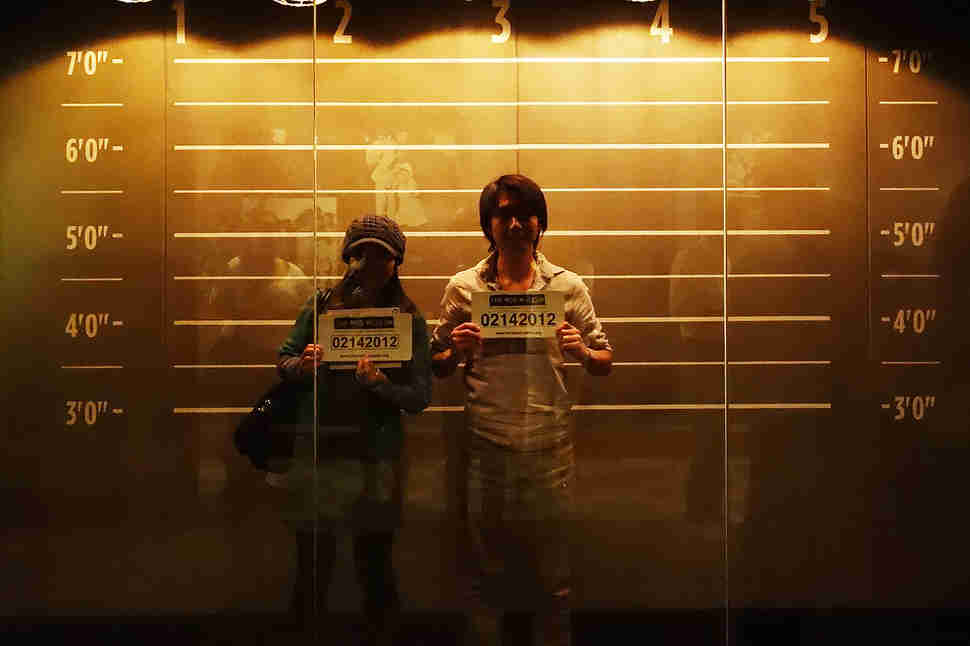 12. The Mob Museum
The National Museum of Organized Crime and Law Enforcement (address and info)
Are you more of a wiseguy or a copper? No matter where your allegiance lies, the Mob Museum pays tribute to the famed gangsters and the cops who dragged 'em to the Big House with exhibits like the actual courtroom used in the first televised mob-hearing, a wire-tapping station, and personal items from mafia-bosses like Al Capone. Bring your friends or you'll be in for a shakedown from your crew for leaving them behind.
 
13. The Neon Museum
Downtown (address and info)
The lights are part of the allure of Vegas; it's what made the city famous. But because we live in the future, LCD and LED lights have replaced these iconic signs that now live in a shrine to the Vegas of old, the perfect spot for paying your respects and for getting a few choice shots for Instagram.