Women? They pretty much rule. Since, like, none of us would be here without them. And American women... well, they're so cool that Lenny Kravitz sang an annoyingly catchy song about 'em. So, obviously, that debate's settled. 
But you know what debate isn't final -- which woman from each state is the coolest ever. (Or maybe it is, we'll judge from the number of comments.) Earlier in the year we named the coolest dude from every state, and now it's time to do the same for America's better half. Obviously, "cool" is a subjective term, something you kinda sense/know when you see it. But we also think other qualities factor into what makes someone cool, everything from their profession/level of success and lifetime achievements, to how they contributed to (or bucked) society and their general "I don't give a f***" attitude. We took them all into consideration.
So, without further ado, our super-team of America's 50 coolest ladies.
Recommended Video
Big Boi From OutKast Introduces Cliff to Atlanta's Food Scene
Alabama
Zelda Fitzgerald 
Kicking off this gargantuan list of girl power is none other than Zelda Fitzgerald. Though known for much of her life as wife to F. Scott, she was sooo much more than that. An aspiring writer, dancer, and all-around ball-buster, her relationship with Fitzgerald was the inspiration for much of his work. Her own writings used her turbulent marriage to the tortured author as inspiration and, guess what, her F. Scott had her institutionalized. #ClassicMan.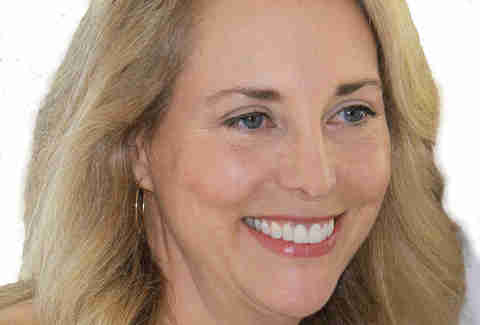 Alaska
Valerie Plame
Alaska's badass beauty is Valerie Plame, a former CIA agent with 20 years of experience. She was a spy. A real spy. That's pretty awesome... even if her cover was blown and we all had to watch a really, really long trial.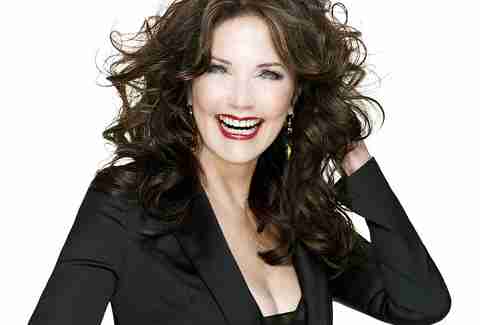 Arizona
Lynda Carter
Um... she's Wonder Woman. That's all you need to know.
Arkansas
Chelsea Clinton
You can't have parents like Bill and Hill and not be cool AF, right? Next to the Kennedys, she's the closest thing we have to actual American royalty (sorry Kimmy K, Jay, and Bey). 
California
Margaret Cho
This tattooed Korean-American comedian is a Jane-of-all-trades and a master of most: fashion designer, actress, author, and songwriter. Her comedy tackles social and political issues, as well as those pertaining to race and sexuality. Her: "If you say you're not a feminist, you're almost denying your own existence." Come on, ladies.
Colorado
India Arie
Nominated 21 times -- with four wins -- India Arie is a gorgeous and gifted soul singer who can rock a headscarf like nobody else. Oh, her mom was also a singer who opened for Stevie Wonder and her dad is former NBA player Ralph Simpson. So, that doesn't hurt.
Connecticut
Betsey Johnson
When you're chilling with The Velvet Underground, Edie Sedgwick, and Lou Reed, you know you're pretty damn cool. Betsey Johnson started her career as the in-house designer for NYC boutique Paraphernalia, where she got in with Andy Warhol's underground scene. In the late '70s, she started her own fashion line designing over-the-top, whimsical couture. She's so cool she does a cartwheel at the end of all her fashion shows, and it's not even weird.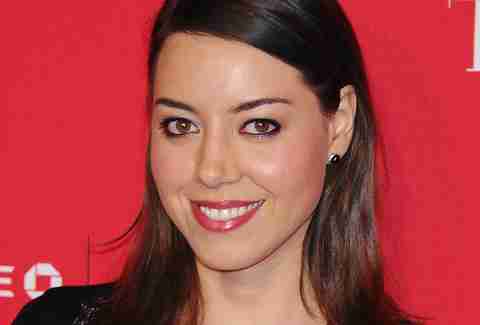 Delaware
Aubrey Plaza
Known to you as April Ludgate on Parks & Rec, Aubrey Plaza isn't just the coolest chick in Delaware. She's also the coolest thing about Delaware in general (seriously, 49th?). It's no doubt Wayne and Garth would have gone to the Blue Hen State to party on with Aubrey and her deadpan delightfulness.
Florida
Maya Rudolph
One of America's queens of comedy, Maya Rudolph pratfell her way into our hearts on Saturday Night Live and really locked herself in with her role in Bridesmaids. (She crapped herself in a wedding gown in the middle of the street. FTW.) She also has had a pretty cool music career, if you think being in a Prince cover band called Princess is cool (you do).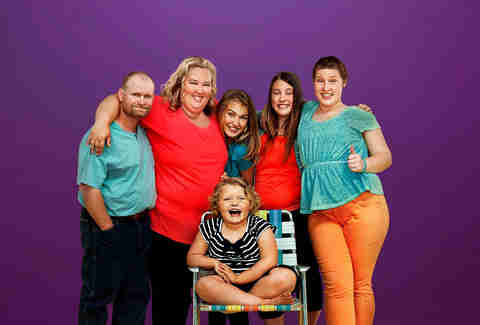 Georgia
Alana Thompson
Honey friggin' Boo Boo.
Hawaii
Bette Midler
The Divine Miss M is one of America's feisty sweethearts. Part singer, part actress, part comedian, and then some other parts film producer, Bette Midler has been nominated for two Academy Awards and totes around three Grammys, four Golden Globes, three Emmys, and a Tony. The ultimate Triple Threat. She's also the founder of New York Restoration Project, a non-profit organization that revitalizes neighborhood parks in NYC's poorer neighborhoods. Quadruple threat.
Idaho
Sacajawea
Okay, so it wasn't exactly called Idaho when she was born there, but it is today so this counts. Sacajawea is more than just the chick on those really annoying gold dollars that were the dumbest thing ever introduced in American history. (HEAVY POCKETS!) Putting her on them was, frankly, insulting. She was a Shoshone woman who led two bros out into the Western United States, trekking thousands of miles from North Dakota to the Pacific Ocean. We probably wouldn't even have those states without her.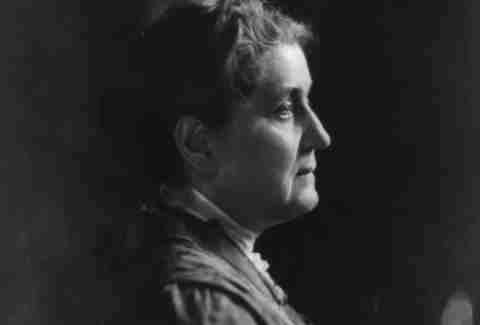 Illinois
Jane Addams
Not only was she a major leader of women's suffrage, she also founded the Women's International League for Peace and Freedom. She was an advocate of women's role in promoting peace and change, and she also won the Nobel Peace Prize in 1931. NBD. 
Indiana
Janet Jackson
140 million records sold. Do you know how many records that is? That's like if every single person in Russia owned a Janet Jackson record (but they don't because... it's Russia). The youngest of the Jackson clan, Janet has been a figure in pop culture for more than 25 years. She's one of the best-selling artists in music history, and you've also seen her nipple (but she didn't do that just to get on this list).
Iowa
Donna Reed
Though all she really did on The Donna Reed Show was serve donuts, vacuum, and bake cakes, Donna Reed was much more of a feminist than meets the eye. (She won a Golden Globe for that role, btw.) She was also a television producer, ahead of the time for woman in the 1960s. After the show ended she went on to focus on political activism, before returning to TV and movies. She won an Academy Award for her role in From Here to Eternity (she wasn't the one having sex on the beach, though). Today, her memory is honored with the Donna Reed Foundation for the Performing Arts, which gives scholarships to theater kids. Oh yea, and she steals the show in only the greatest movie we all watch every year on Christmas Eve, It's a Wonderful Life.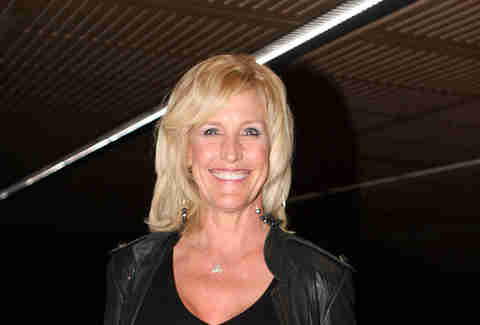 Kansas
Erin Brockovich
And no, we're not talking about Julie Roberts. If you've seen the movie, you don't need to read the rest of this paragraph. You already know why she's the coolest woman from Kansas. If you haven't seen the movie, visit Netflix or iTunes or whatever RIGHT NOW. We don't have time to explain this to you.
Kentucky
Jennifer Lawrence
OMG she's just so adorable!!!!! Cue ALL the girl crushes on Katniss. And she fell at the Academy Awards... TWICE. She's so damn cute that you don't even care that she put her naked pictures on the Cloud (#dumb). You probably did too after that so you could be just like her.
Louisiana
Ellen DeGeneres
Like Mike in Dazed and Confused, Ellen just wants to dance! She's got the moves. She's got the comedic chops. Plus, the Ellen DeGeneres Show is one of the greatest, least annoying talk shows ever, and she also bought everyone at the Academy Awards pizza. If your wife is as hot as Portia de Rossi, you know you must be doing something right.
Maryland
Harriet Tubman
I'm pretty sure being a pioneer of the Underground Railroad automatically gets you on the team. But if you need more of a reason, not only did she escape slavery via the Underground Railroad, she made 13 missions to rescue about 70 other slaves. And she carried a gun. Also, she fought for women's suffrage following the Civil War. We're done here.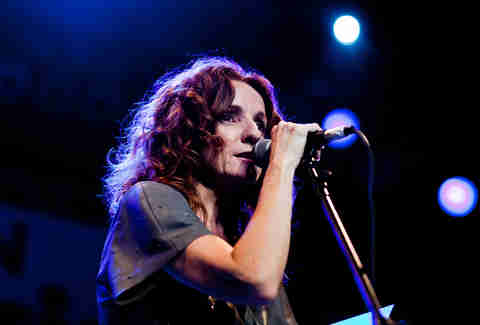 Maine
Patty Griffin
Probably the chillest chick you'll ever meet, Patty Griffin is a bare-bones folk singer who collects awards and accolades wherever she goes. Her songs are beloved by much of the music community, and she has been covered by Maura O'Connell, the Dixie Chicks, Joan Osborne, and... Jessica Simpson (who is actually not on this list).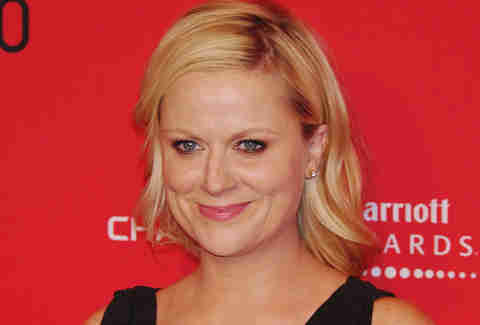 Massachusetts
Amy Poehler
Say you love Leslie Knope. Say it!!
Michigan
Gilda Radner
She is the godmother of American comedy. Part of the original cast of Saturday Night Live, Gilda Radner gave us Roseanne Roseannadanna and Baba Wawa. She dated Bill Murray (awesome) and married Gene Wilder (even awesomer), so you can only imagine she was the queen of comedic pillow talk. Radner died young from ovarian cancer but she is still remembered as one of the greatest American women in history.
Minnesota
Judy Garland
She followed the Yellow Brick Road all the way out of Minnesota and onto the Silver Screen, where she became one of the most famous actors of all time. She won the Cecil B. DeMille Award for lifetime achievement in movies... at 39 years old!
 
Mississippi
Oprah Winfrey
These are some of her titles: Richest African-American of the 20th century; Greatest Black Philanthropist in American History; and Queen of All Media. I literally would have no idea how to talk to her. 
Missouri
Maya Angelou
Thanks to her you know why the caged bird sings. Some of her besties have included Martin Luther King, Jr., Malcolm X, and the aforementioned Ms. Winfrey. She also spoke at Bill Clinton's inauguration and wrote prolifically on the topics of racism, identity, family, and travel.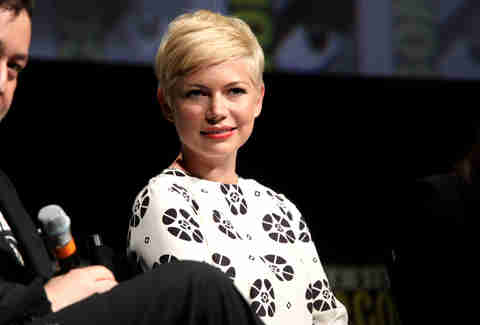 Montana
Michelle Williams
Sure, she was a little annoying on Dawson's Creek (mostly because she liked Dawson and that guy was soooo lame), but little Jen Lindley certainly grew way up into a super cool and talented actor. Her highlights include Brokeback Mountain, My Week with Marilyn and Blue Valentine. 
Nebraska
​Hilary Swank
Hilary Swank burst on the scene in 1994 as Julie in The Next Karate Kid, and little girls everywhere learned what it meant to be a badass (and we all wanted pet hawks named Angel, and still wish we can find a man like Eric). She further proved her worth as a great actor with roles in Boys Don't Cry and Million Dollar Baby (but we still love her for her role as Carly Reynolds on Beverly Hills 90210. It takes a strong woman to love Steve Sanders).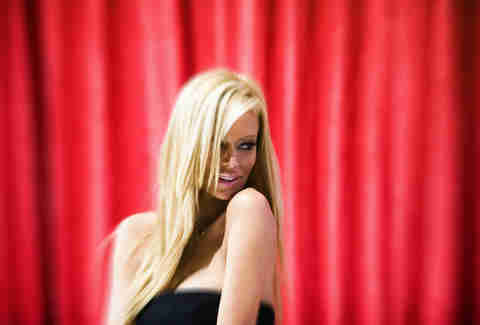 Nevada
Jenna Jameson
I mean... what do you want? Slim pickings in Nevada. And just because you may not exactly agree with what she does, doesn't mean she isn't a feminist or a great business woman. She dominated the porn scene until 2008 when she literally hung up her fake boobs (she got a breast reduction) and called it quits shooting porn. Today she runs her company, ClubJenna, which provides relationship advice, pictures, videos, and stock tips.
New Hampshire
Sarah Silverman 
She may not be your brand of humor, but Sarah Silverman certainly knows how to push buttons and isn't afraid to do so. Part of being a cool chick is blazing trails and not giving a sh*t about what people think. She starred and produced her own show, The Sarah Silverman Program, wrote an autobiography, and... she's damn funny. Jokes about child pornography and all.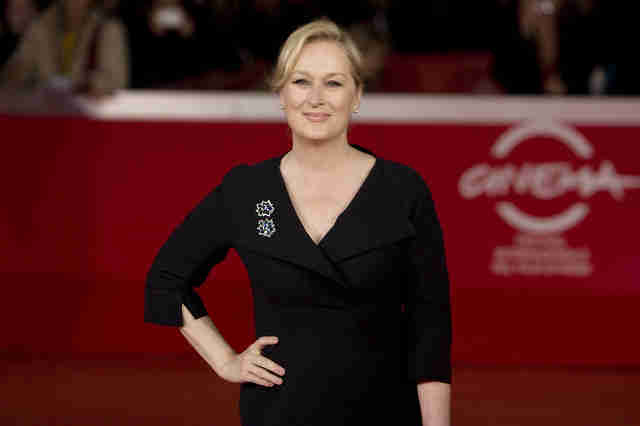 New Jersey
Meryl Streep
A living legend. (We'll forgive you for Mamma Mia.)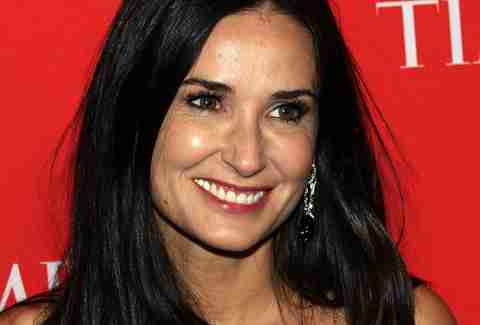 New Mexico
Demi Moore
Sure, she's made some questionable personal decisions in her time, but you can't take Ghost, St. Elmo's Fire, Indecent Proposal, and G.I. Jane away from her. The woman knows how to commit to a role. She also launched, with ex-husband Michael Kelso Ashton Kutcher, The Demi and Ashton Foundation, a nonprofit that fights child sexual slavery. Plus... she looks pretty damn amazing.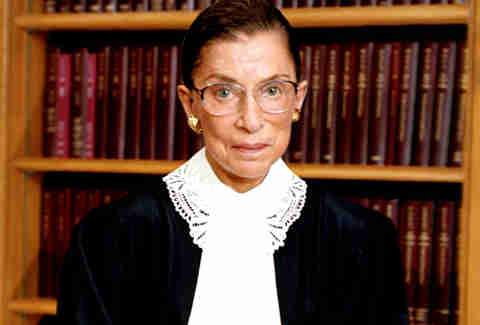 New York
Ruth Bader Ginsburg
When you're a Supreme Court Justice who is known on the street as Notorious RBG then our work is pretty much done for us. Whether she's falling asleep at the State of the Union (can we talk about how awesome that was?) or fighting every conservative old white man on women's rights and healthcare (okay, this is even more awesome), there is no way she cannot be on this list. Runner-up: Julia Louis-Dreyfus. Because you can't not have Elaine Benes here either. 
 
North Carolina
Dolley Madison
The first First Lady. (Nope, not even Martha Washington got that title.)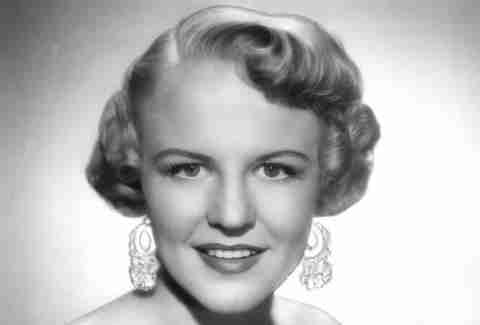 North Dakota
Peggy Lee
Peggy Lee's legacy spanned 60 years, from singing jazz on local radio to performing with Benny Goodman. She composed music for movies, acted, and created conceptual record albums. But what really gives her the upper hand among all the ladies of North Dakota is that she is the inspiration for Miss Piggy. #winning #pigging
Ohio
Gloria Steinem
You can't be a feminist (see: woman) without knowing who Gloria Steinem is. A journalist and political activist, Steinem is an icon of feminism and the founder of Ms. magazine. She's so awesome that there were rumors circulating that she worked for the CIA. They ended up not being true... or are they?
 
Oklahoma
​Wilma Mankiller
To be a strong, awesome woman does not mean you have to be a man-hater, so let's just get that out of the way. That said, her last name is MANKILLER and that's quite hilarious. Wilma "Pearl" Mankiller was the first female chief of the entire Cherokee Nation, which is a way more legitimate reason to be on this list. But her surname really didn't hurt things, either.
Oregon
Terri Irwin
Co-star of The Crocodile Hunter with late husband Steve Irwin, you have to admit Terri is pretty kickass. She started working at emergency veterinary hospitals to learn about the proper care of animals before meeting the croc hunter himself while on tour in Australia in the 1990s. The two began working on behalf of wildlife conservation, and up until his untimely death, made some pretty damn entertaining television. Even tougher, she's raised their two kids solo while continuing their conservation efforts.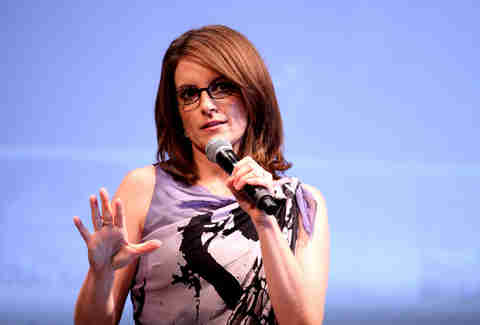 Pennsylvania
Tina Fey 
Liz Lemon. Sarah Palin. Mean Girls. Baby Mama. Everything Tina Fey touches turns to comedic gold. With eight Emmys, two Golden Globes, and lots of other awards that are too long to list, she's the ultimate in comedy royalty and general female awesomeness.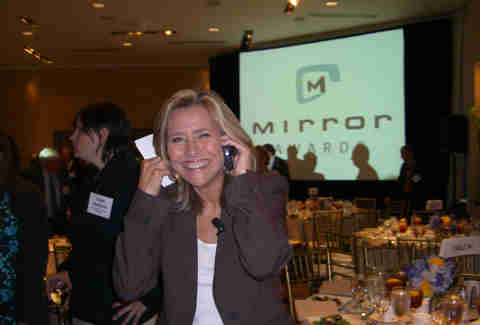 Rhode Island
Meredith Vieira
News anchor, TV/gameshow host, journalist. This chick has the media corner covered. Also, there aren't that many super awesome women from Rhode Island so unless you wanted Nadia Bjorlin on this list (Who? Exactly.), then just go with Vieira.
South Carolina
Viola Davis
Her role in The Help, as well as the movie Doubt, earned her a spot at the top of the Hollywood rank and file. In 2012, Time magazine called her one of the most influential people IN THE WORLD.
 
South Dakota
Shawn Colvin
"Sunny Came Home" with this pick.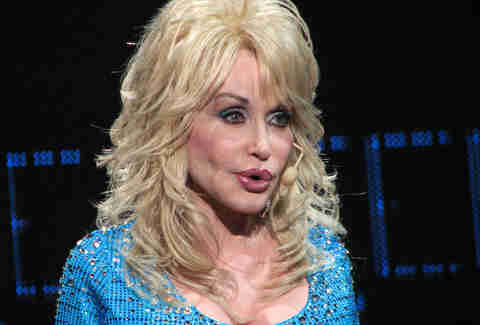 Tennessee
Dolly Parton 
So much more than a singer and actress (although she'd still make this list based on 9 to 5... kidding, Steel Magnolias alone), Dolly Parton is an author, philanthropist, and one of the most recognizable faces of America. Whether it's her work with childhood literacy or Dollywood (you decide which is more important), she's always giving back to the community.
 
Texas
Bonnie Parker
The better half of crime couple Bonnie & Clyde, Bonnie Parker was known for cigar smoking, gun slingin', and sharing half the load in Clyde's robberies and murders. We're not condoning any of these things, but you can't argue that Parker was probably cooler than us.
Utah
Roseanne Barr
She may have had a few hiccups (that whole National Anthem incident...) in her career, but you can't say that she's not a pretty cool chick. She changed the persona of the American housewife with her creation of Roseanne Conner, showing that a stay-at-home mom doesn't have to play second fiddle to a bread-winning man. Also, she was a stay-at-home mom who became a famous comedian... in real life!!!
Vermont
Grace Coolidge
Although her husband was president of the United States, he was... kind of a dud. Enter Grace Coolidge, the sparkling personality of the marriage whose vivaciousness helped make old Calvin pretty popular among the political set. Husband aside, she was voted one of America's 12 greatest living women in 1931.
 
Virginia
June Carter Cash
The better half to Johnny Cash, June's own career as a singer-songwriter, actress, and dancer earned her fame all across America in the 1960s. She was also a comedian and philanthropist. And if Reese Witherspoon gets to play you in a movie, that must mean you did something right.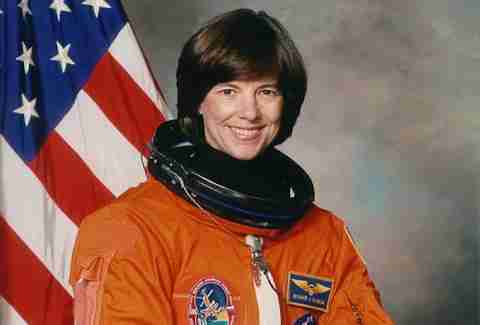 Washington
Bonnie Dunbar
This native Washingtonian woman is out of this world... literally! (Yep, we went there.) This former NASA astronaut has logged more than 50 days in space (which is 50 more than, well, most of us), and served as mission specialist three times over her career.
West Virginia
Mary Lou Retton
Back in the 1980s, we reaaaaally didn't like Communism. So when Mary Lou Retton beat Romanian gymnast Ecaterina Szabo in the 1984 Summer Olympics by .05 points, becoming the first American to receive the all-around gold medal and the first female gymnast outside of Eastern Europe to win the individual all-around gold EVER, as a country we were, like, suck it Eastern Bloc/take THAT Communism! U-S-A! U-S-A!
Wisconsin
Heather Graham
She is the American Woman in the aforementioned Lenny Kravitz video, so...
Wyoming
Mildred Harris
In the 1920s, Mildred Harris went from child actress to leading lady alongside stars like Conrad Nagel, Milton Sills, Lionel Barrymore... to name a few. She was also a top burlesque performer in her day, and was even married to Charlie Chaplin for a time (though he was kiiiind of a jerk to her, and she divorced him under the grounds of mental cruelty). 
Sign up here for our daily Thrillist email, and get your fix of the best in food/drink/fun.
Meagan Drillinger is a freelance writer for Thrillist. Thanks to this research she now knows that Jewel is not originally from Alaska and is saddened by that. Jewel is actually from Utah. Follow her on Facebook, Twitter, and Instagram at @drillinjourneys.