Emojis are useful when you're too lazy to type to your girlfriend, "I love you" or "I've got some eggplant for you." And because there are emojis for practically everything on the planet (except tacos... we're still waiting on that), we thought it'd be a fun exercise to come up with the combination of symbols that perfectly represents each of the 50 states (and DC). The emojis we've chosen sometimes sum up a state's history or its iconic food or its people -- all in just a few symbols. And if you don't like the emojis we've assigned your state, come up with some better ones and put 'em in the comments!
Recommended Video
Thrillist's Best (and the Rest): What's the Perfect Fast Food Meal?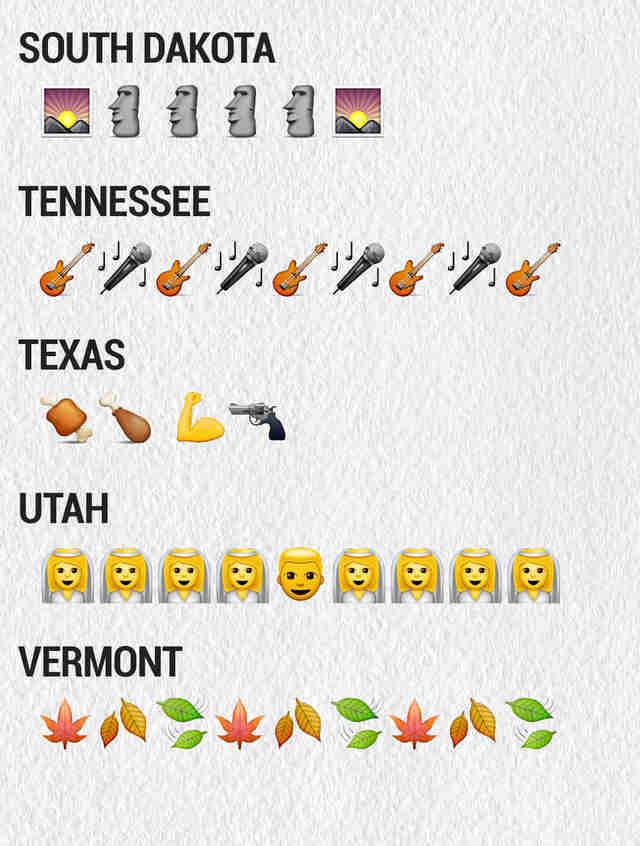 Sign up here for our daily Thrillist email, and get your fix of the best in food/drink/fun.
Lee Breslouer is a senior writer for Thrillist and thinks the emojis for Delaware are 1,000% accurate. Follow him to emoji-free tweets at @LeeBreslouer.