Everything We Know About 'The Flight Attendant' Season 2
Kaley Cuoco's hit HBO Max series is coming back this spring.
HBO Max's The Flight Attendant wrapped up its surprisingly strong first season in December 2020 pretty neatly. Sure, Rosie Perez's inadvertent North Korean spy Megan is absconding to somewhere in Italy, and Michelle Gomez's Miranda has made off with a whole lot of cash, but the finale basically completed the story of Kaley Cuoco's Cassie Bowden and the murder mystery surrounding her Bangkok one-night-stand Alex Sokolov (Michiel Huisman). Still, is there more to come? Here's what we know so far.
Was The Flight Attendant renewed for Season 2?
Yes! Despite having been initially promoted and conceived of as a limited, self-contained season, HBO Max pulled a Big Little Lies on us a day after the release of the finale that it had ordered a second installment of the Golden Globe-nominated series. Cuoco had previously told Andy Cohen on Watch What Happens Live that she wanted to do another season, and the show became been a bona fide hit for HBO Max, the fledgling streaming service in need of some original hits to pair with its massive library full of Warner Bros.-owned movies and shows.
"We are delighted that the show has resonated so strongly with audiences and critics," said HBO Max chief content officer Casey Bloys in a press release announcing the renewal. "We congratulate Kaley, Steve, Greg and Sarah, along with the rest of the incredibly talented cast, executive producers and our partners at Warner Bros. Television on all the success of the first season. I look forward to seeing where Cassie will go next."
When will Season 2 of The Flight Attendant premiere?
On Thursday, April 21! HBO Max dropped a fun teaser trailer in March 2022 that announced the premiere date. The clip reveals that Cassie is now her own demon, acting out her own, little John Le Carré fantasies.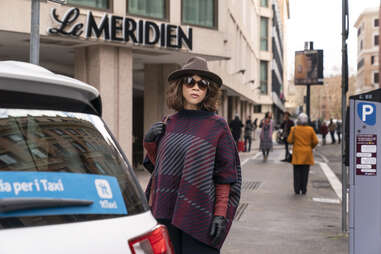 What will The Flight Attendant Season 2 be about?
Steve Yockey told us, before the show was officially renewed, that he imagines Season 2 would involve a "new adventure for Cassie, but we would see old friends." In the last moments of the episode, Cassie has been recruited by the CIA, thanks to her flight attendant pal Shane (Griffin Matthews), who also happens to be an undercover agent. Plenty of fodder there—imagine Cassie, trying to stay sober, spying on people. Fun! Since then, Deadline reported that Season 2 places Cassie in LA until her CIA gig forces to go on an overseas mission.
What Yockey has also implied is that you shouldn't expect a straight continuation of the murder plot involving Alex and the mysterious Lionfish corporation. That said: There are plenty of surviving Season 1 characters who could cause more chaos for Cassie. She and Shane didn't kill assassin Buckley/Felix (Colin Woodell), for one thing, and Miranda is off running around with tons of money.
Which cast members are coming back for Season 2?
Cuoco, who is an executive producer on the show, as well as its lead, is on board, as is pretty much everyone else from Season 1, including Zosia Mamet, Griffin Matthews, Rosie Perez, and Deniz Akdeniz. It does appear that she's left Michiel Huisman behind, however.
Any new cast members?
Yes! In very exciting news, Sharon Stone is joining Season 2, playing, according to Deadline, Cassie's mom. Other new cast members include series regulars Mo McRae (Almost Family), Callie Hernandez (Soundtrack), and JJ Soria (Gentefied), as well as guest stars Alanna Ubach (Bombshell), Cheryl Hines (Curb Your Enthusiasm), Jessie Ennis (Mythis Quest), Mae Martin (Feel Good), comedian Margaret Cho, Santiago Cabreram (Star Trek: Picard), and Shohreh Aghdashloo (The Expanse).