Who Are the Fly Young Stars of Netflix's 'The Get Down'?
The titans of old-school hip-hop built a culture atop four pillars: DJing, MCing, break-dancing, and graffiti art. Similarly, Netflix's The Get Down, a supercharged drama chronicling the music genre's evolution, is the sum of parts. Acting parts, to be exact. Moulin Rouge director Baz Luhrmann found singers, dancers, and supercharged personalities to make his series as authentic as possible. Not everyone in the cast is a name, but each one is a talent. Here's what you need to know about these breaking (out) stars: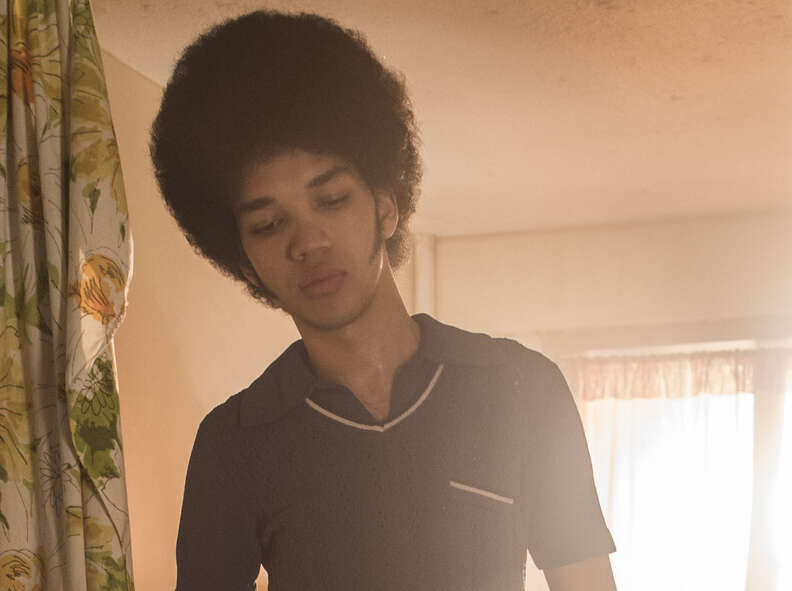 Justice Smith
On the show: Smith plays lead character Ezekiel, a word-slinging, piano-playing Bronx kid with prodigious poetic skills, a knack for trouble, and serious girl problems.
In real life: The 21-year-old Smith grew up in Orange County, where he jumped into acting in his teen years. After a few commercials and kid-centric roles, the actor landed his biggest role in last year's young-adult romantic drama Paper Towns.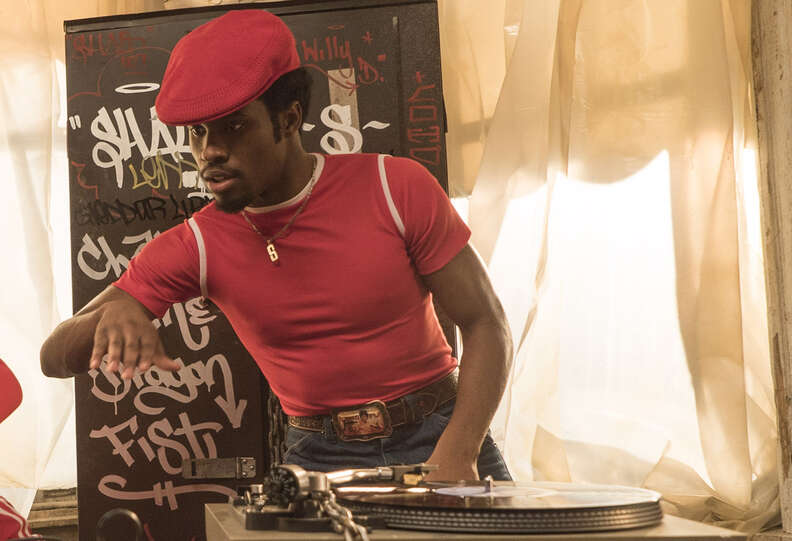 Shameik Moore
On the show: Moore plays "Shaolin Fantastic," a wannabe DJ/kung-fu break-dancer who recruits Ezekiel for vocals.
In real life: The 21-year-old Georgia native pursued hip-hop dancing as a kid and only transitioned to acting after landing a part on Tyler Perry's sitcom House of Payne. Several failed Disney and Nickelodeon auditions later, Moore nabbed the lead role in the crime caper Dope, a 2015 Sundance Film Festival breakout; he also contributed vocals for several Pharrell-produced songs on its soundtrack.
Herizen F. Guardiola
On the show: Guardiola plays Mylene, an angelic singer-dancer who dreams of stardom and battles her Pentecostal father for control over her life.
In real life:The Get Down is the first acting role for Guardiola, a singer-songwriter who received news that she'd won the part just days before her high school prom. A year and a half later, she was walking the Met Gala carpet and snapping selfies with Taylor Swift. Life, man.
Yahya Abdul-Mateen II
On the show: He plays Cadillac, a disco-dancing gangster who could be Mylene's way to the top -- or bottom.
In real life: Abdul-Mateen II, a Berkeley architecture graduate, ditched his career a few years ago to pursue acting. He enrolled in the Yale School of Drama and found himself performing at major theater festivals before Luhrmann tapped him as the strutting mafioso. Next summer, the 29-year-old actor will appear in his first movie: Baywatch, opposite the Rock.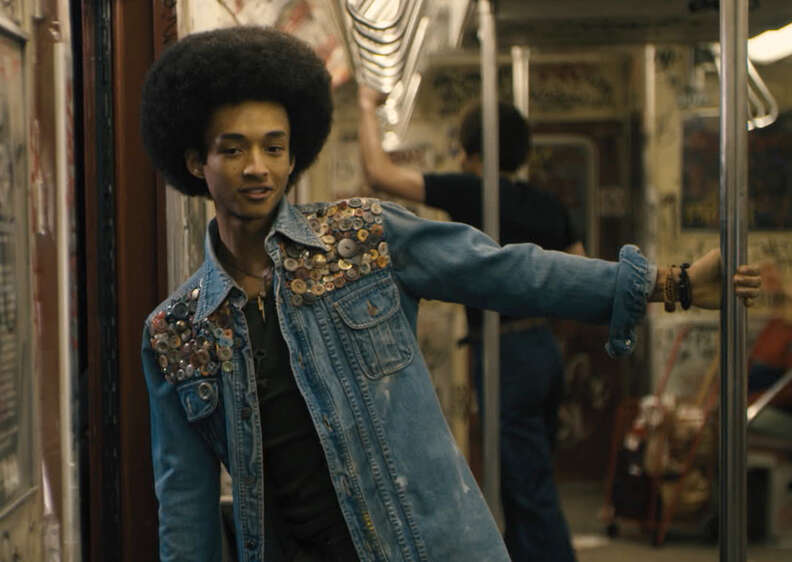 Jaden Smith
On the show: Jaden plays Marcus, Ezekiel's existential, graffiti-obsessed buddy.
In real life: You may not have recognized Will Smith's son dressed in "normal" clothes -- i.e., not a white Batman costume. The star of Karate Kid and After Earth returns to acting after a brief stint as Twitter's pop philosopher.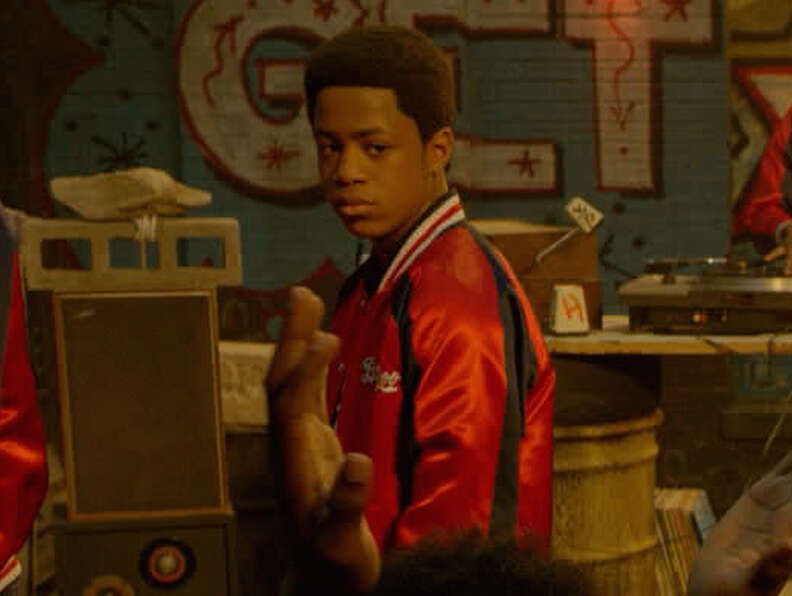 Tremaine Brown Jr.
On the show: Brown Jr. plays Boo-Boo, an adventurous member of Ezekiel and Shaolin Fantastic's group.
In real life: Last October, one of The Get Down's casting directors saw the 15-year-old aspiring rapper performing on the a New York City subway; a few months later, he auditioned for Luhrmann. It went well for the South Bronx resident, as you may have guessed.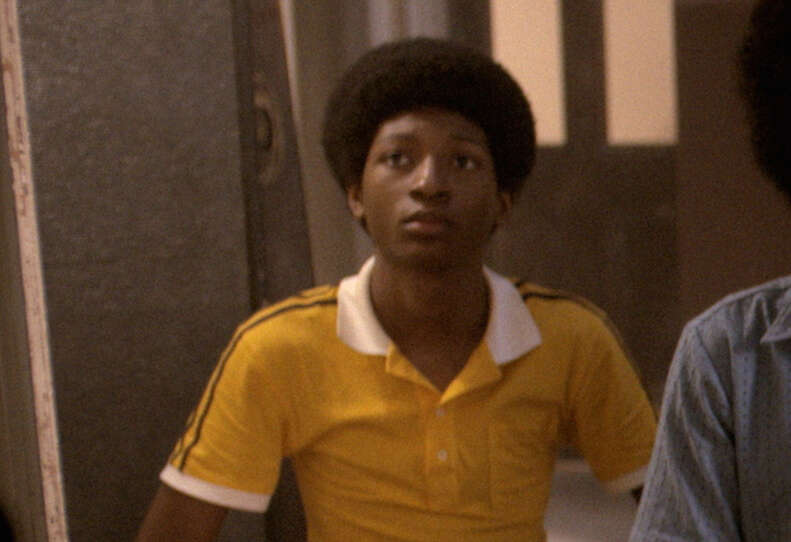 Mamoudou Athie
On the show: Athie takes on the daunting task of playing Grandmaster Flash, the hip-hop legend who becomes Shaolin Fantastic's Yoda.
In real life: This 27-year-old is living the New York actor's dream. Last year, Athie made his stage debut opposite Diane Lane and Tony Shalhoub in The Mystery of Love and Sex. He also appeared briefly in an episode of Madame Secretary. The Get Down marks his first regular series, though he'll appear opposite Emma Watson, John Boyega, and Tom Hanks in the upcoming adaptation of Dave Eggers' The Circle.
Sign up here for our daily Thrillist email, and get your fix of the best in food/drink/fun.