Netflix's Newest True-Crime Series Will Make You Question the Justice System (Again)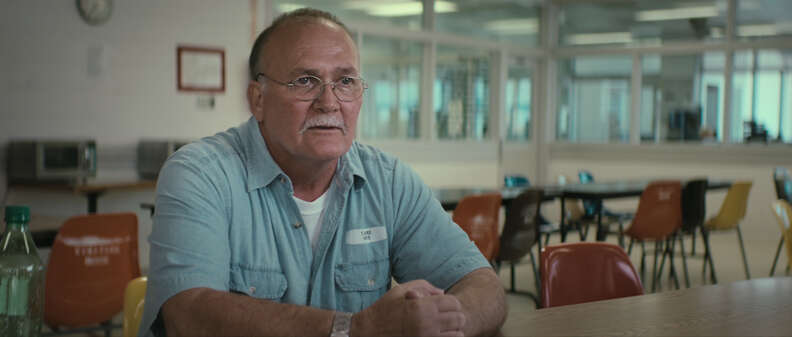 'The Innocent Man'

| Netflix
'The Innocent Man'

| Netflix
Major spoilers for The Innocent Man to follow, though, of course, you can't really spoil true crime.
Ada can be a lovely place, says documentary filmmaker Clay Tweel. The small Oklahoma city is nestled in a part of the Sooner State known for pecan groves and pretty views. It has a church on just about every street corner. It's the hometown of country music star Blake Shelton. It's also where two brutal and mysterious murders took place in the '80s.
"You can live there and lead a great life and not know that some of these things are happening," Tweel says. "It's not until it happens to you, or someone you know, that you're aware of it." The strange deaths of Debbie Sue Carter and Denice Haraway, in '82 and '84, and the confounding events that unfolded afterward are the subjects of Tweel's latest project, The Innocent Man, a Netflix true-crime series that seeks to thrust at least one of the cases back into the spotlight.
In 1988, Dennis Fritz and Ron Williamson were imprisoned for the Carter killing. They maintained their innocence, and more than a decade later, DNA evidence exonerated them. In 1985, Tommy Ward and Karl Fontenot were convicted of raping and murdering Haraway. More than 30 years later, they remain behind bars, where they, too, maintain their innocence and say they were coerced into confessing to the murder. But unlike Fritz and Williamson, they don't have the benefit of DNA evidence. Over the course of six very bingeable episodes, all less than 60 minutes, Tweel -- whose name you might recognize from the other hit docs Gleason and Finders Keepers -- unpacks what connects the two seemingly disparate cases and illustrates the uphill battle that comes with trying to overturn a wrongful conviction. As critics have already noted, the show is practically tailor-made for fans of Making a Murderer, Serial, and The Staircase.
Crafting The Innocent Man involved adapting two books -- John Grisham's 2006 non-fiction classic, from which the docuseries takes its title, and Robert Mayer's 1987 The Dreams of Ada -- poring over roughly 25,000 pages of court documents, and talking to a nearly unfathomable amount of people. Thanks to creative editing and efficient storytelling, the finished product isn't nearly as unwieldy as it sounds. In fact, after the first episode ends, you'll be hooked. We called the director to talk behind-the-scenes stories, alternate theories, and what would need to happen for a Season 2 to come together.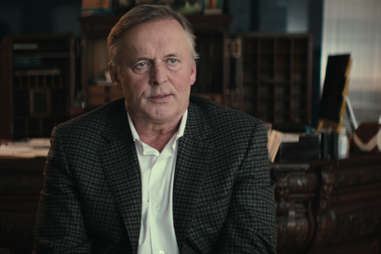 Thrillist: Recounting not one, but two crimes in six episodes sounds daunting. What was your strategy for structuring and writing the series?
Clay Tweel: We really tried to focus as much as we could on who were gonna be the best narrators of events, who was a good storyteller in and of themselves. For me, personally, I always try to put characters first. Even if you're talking about any sort of social issue, it's always backdoored by a character's story. So, that's how I approached this. We also spent a lot of time in post, and I think it was mainly just trying to find that rhythm because there were so many characters and so much information.
Were there any interviewees that didn't make the final cut you thought were especially compelling?
Tweel: Oh, man, tons. There were some more man-on-the-street people who had had some rough experiences with the Ada police. But we were very stringent about fact-checking, and there were some people we talked to where they were the only source of that information and even though it could be juicy, we had to be mindful and objective, and had to take a journalistic approach.
What about people you wanted to talk to, but couldn't get access to?
Tweel: We would have loved to talk to some of the prosecutors. We would have liked to talk more with Denice Haraway's family, but at the same time, they're still pretty traumatized by all of this, and we didn't want to push them. It was pretty amazing that Debbie's family was so open to talking, and that, for me, was one of the biggest surprises of doing the project as a whole -- how much they were willing to recount for an audience the roller coaster they'd been on for 30 years.
Obviously, a big person who's missing is former Ada district attorney Bill Peterson. How many times did you reach out to him, and has he been in contact with you since?
Tweel: We reached out to Bill numerous times, and I did get to speak to him in person once [off-camera]. My approach was, "Hey Bill" -- this was very early on -- "we want to tell all sides of the story," and he was the only person who was gonna be able to give his side. But it's not a good mark on his career, and I don't necessarily fault him for not wanting to bring it up himself. He doesn't want to talk about it. And it's not too uncommon in these kinds of situations where the prosecutor who could be at fault doesn't necessarily want to go there publicly.
What is it about Ada, especially in the '80s, that made it the location of two violent crimes? And how has it changed, or hasn't, since then?
Tweel: I think Ada is sort of off in a little bubble by itself. So, because it's insulated in that way, I think it can lead to abuses of power by the people in charge. Because there's no one else around to really hold them accountable, it's ripe for that type of situation. And then you add to that, it's near enough to the I-40 corridor across the states that they've had drug problems in that area for years. So the combination of those two things is, I think, what can create these lethal situations.
I read they hadn't had a DA election in 28 years.
Tweel: Up until this last November, yeah. Bill Peterson sort of ran unopposed for a long time, passed the torch to Chris Ross, who then stepped down a couple years ago and passed it on to Paul Smith. Then, really, they had their first election in a very, very long time this past November, which was pretty contentious from what I've read.
I think Ada continues to be a place that does have a decent amount of crime, especially property crime, which is becoming more, from the research I've done, common, especially in rural areas with the opioid crisis mixing with the world of what was trucker-meth land. It's still got probably a little more crime in that area than you'd think it would. And I do think that there are still some class dynamics at play, but that's not necessarily uncommon for those types of communities.
There are some shocking allegations -- I'm thinking of the sex tapes and the police corruption -- that come near the end of the series. How did you decide what could and couldn't make it into the show, and are people looking into any of those allegations further?
Tweel: We had to thoroughly vet everything and had to have multiple sources [corroborate details] to put anything into the show. I don't know if there's anything we've gotten that the defense attorneys are not aware of, you know what I mean? So they and their investigators have seen all of these things as well, and their filings are quite long, and they're using some of those in what they're doing now.
Some true-crime series have seen popular alternate theories arise. I'm thinking of the owl theory from The Staircase--
Tweel: Yes, I know the owl theory. My wife believes it.
What's The Innocent Man's owl theory?
Tweel: There are so many crazy rabbit holes we went down. Tommy Ward's sister, Tricia, got a phone call during the original trial in '85. It was a woman's voice, and it was a collect call from Australia. The woman said, "I know your brother's innocent. Do whatever you can to get him out." And hung up. It really freaked her out. She was convinced that it was Denice Haraway calling. That sent me on this international womanhunt to see if somebody with Denice or Denice's maiden name, which was Lyons, lives anywhere outside of the United States or in Australia. [Laughs] I spent probably two weeks trying to look at records online to see if there was anything I could find to match it.
Are there any others you remember?
Tweel: The medical examiner's report for Denice. When they found her body, there were some markings, and the medical examiner wrote in his report that there's a chance she had been pregnant or carried a baby to full term. Which goes against: Nobody had seen Denice ever being pregnant. And it would make a case that she was actually abducted and survived longer than the night of April 28, 1984. It would throw a wrench in the timeline, but some other forensic anthropologists looked at the evidence and discounted that.
The dream elements in both cases intrigued me, especially Tommy's dream about the hunter who knew where the body was. Is there anything else to know about that dream, and were there any other dreams you guys heard of in the course of your research?
Tweel: More dreams did not come up, but we did make a conscience decision with those recreations and some of those moments to have them be surrealistic and impressionistic in a way that a dream is. They're sort of bouncing around in time and place. We use that for both Tommy and Ron's recreations of putting you inside their heads a little bit. Our editors, Luis Lopez and Giacomo Ambrosini, had a blast with them, and I thought did an amazing job of helping to craft those moments. But yeah, in terms of other people talking about dreams, we used all the best bits, and I think Tommy's full explanation of what his dream was is in The Dreams of Ada. So check that out.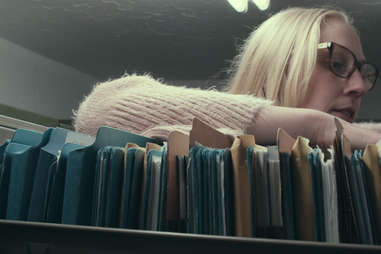 In Episode 5, this becomes a bit of a thriller, as you and journalist A.C. Shilton track down the alternate suspects. What was the moment that had your heart pumping most?
Tweel: Going to Jim Bob's house and calling Billy Charley -- all in a span of 30 minutes. Those were back-to-back moments, as we were just riding around with A.C. and Johnny Lee Daniels. It certainly did get tense. We found ourselves in some shady houses and talking to some people who were part of the drug world at one time or another.
We tried to be as safe as we could, and we didn't want to put any of the crew in danger. But we did know that in trying to track some of these people down, it would involve a little bit of risk. For me, I love vérité filmmaking, and so being able to take these stories that mostly happen in the past and then, wherever we could, inject new life into them and have some vérité was my plan from the start. A.C. was a great vehicle for that.
As The Innocent Man ends, it contends that Denice Haraway's murder remains unsolved. Have you come across any other plausible theories since your work on the project has wrapped?
Tweel: The hard truth here is that when investigations like this are botched -- if you don't find somebody in the first 48 or 72 hours -- it just becomes exponentially more difficult to solve. It's sort of a catch-22. There's no physical evidence to really put Tommy and Karl in jail, and there's no smoking-gun evidence that's going to get them out.
For me, personally, the thing that sticks out is the documentation that, I think, was discovered by the defense in the last several years, about Denice getting threatening phone calls at work. Whoever was doing that, I think, is the person who did it. But again, how are you gonna track down phone records from 35 years ago? That would be my best guess, but I haven't learned anything new, and there haven't been any breaks in the case. You really have to rely on the technicalities of improper investigations or prosecutorial work to show a constitutional violation to get them out.
I remember you telling VICE there was one detail you couldn't get over. Was it those phone calls, or was it something else?
Tweel: No, that was in relation to Glen Gore: The fact that Glen Gore was the last person seen alive with Debbie, and that he was the only person who was at the Coachlight Bar that night and who was not on the police's original suspect list, is sort of crazy to me. Every woman and man who was at the bar that night was on that list -- except for him. I've asked a bunch of people about it, and no one has a good answer.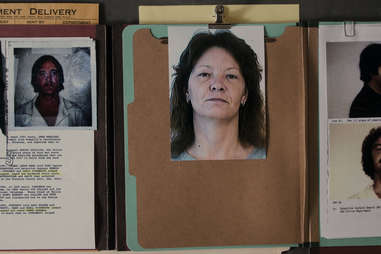 Since the show's release, do you know if Glen Gore has responded to the letter Debbie's mom, Peggy, wrote?
Tweel: No, he has not. I'm in touch fairly regularly with [Debbie's younger cousin] Christy, and I feel like she would let me know the second anything like that happened. And I'd probably fly there just to film it.
Series like Making a Murderer and The Staircase have found success in releasing those kinds of updates. Is that something you would seriously consider doing?
Tweel: The legal system is moving so slowly in Denice Haraway's case, and with Tommy and Karl's case, I would be interested in doing whatever I can to see those be pushed forward and accelerated. I'm invested in these cases and in these people's lives, for sure, but whether that nets out into something further, you have to wait and see. I wouldn't want to do anything unless there's a real concrete payoff -- if there was a follow-up, it would have to be very conclusive.
Given the similarities of wrongful convictions -- you also calculate at series' end that there could be as many as 90,000 people wrongfully imprisoned -- why was it important for you to re-examine these cases, in particular?
Tweel: I think [The Innocence Project's co-founder] Barry Scheck says it near the end of Episode 3, in reference to Ron and Dennis' case: It's able to hit so many of the key elements of what leads to wrongful convictions, whether it's junk science, prosecutorial misconduct, Brady violations, coerced confessions, faulty eyewitness testimony -- it has so many of the markers all in one case. And then the fact that you have Tommy and Karl's case, which has these crazy parallels -- whether it's overlapping eyewitnesses, snitches, or the same cast of characters in many places -- it sort of lent itself to being able to flesh them out and tell them simultaneously.
Some critics argue we're hitting a true-crime wall. What do you think about that, and how can other filmmakers working in the genre help avoid that?
Tweel: In general, trying to push the boundaries of the genre and do different things, creatively, is one part of it. But honestly, part of me is like, there are so many flaws [with the criminal justice system] that I think need to be corrected that I'm glad people are becoming a little saturated and it's ever present in your brain that, yeah, coerced confessions are a real thing, faulty eyewitness testimony happens all the time.
One of my other reasons for doing the show is that I see every audience member as a potential juror. So if they have these things in their mind before they go in and become a part of the process, then maybe we can weed out some of the biases or the miscarriages of justice. The other thing I'll say is even though this series focuses on several white guys, I think the vast majority of the wrongfully convicted are minorities. So having more stories about that, I think, would be a benefit.
This interview has been edited and condensed.
Sign up here for our daily Thrillist email and subscribe here for our YouTube channel to get your fix of the best in food/drink/fun.