Netflix's surprise winter hit The OA thrived on mystery. From the striking opening image, a young blonde woman leaping from a bridge, to the puzzling final cliffhanger, which had more interpretive dance moves than expected, the Netflix sci-fi drama from co-creators Brit Marling and Zal Batmanglij existed to confound. It fed on questions, speculation, and half-baked Reddit posts.
The OA Season 2 will likely do the same thing -- whenever it drops online. Since the release of the first eight episodes in December 2016, fans have clamored for more and the show's creators quickly hinted at ambitious plans for additional episodes. Netflix officially renewed the show for a second season in February 2017, but the production schedule hasn't been as accelerated as other hits for the platform like 13 Reasons Why, Orange is the New Black, or even a turbulent production like House of Cards. Unsurprisingly, the show marches at its own pace.  
Could the second season be arriving soon? And what could we expect from the continued adventures of Prairie, Dr. Hap, Steve, Jesse, French, Buck, BBA, and Homer? We looked at the internet tea leaves to find some clues about what might be coming in a second season.
Recommended Video
Why You Should Go See 'Glass' This Weekend
When is The OA Season 2 coming out?
The first season of The OA arrived with very little pre-release hype. After some grainy footage appeared on Twitter, the first official trailer dropped on December 12, 2016 and the series itself premiered on Netflix four days later. The strategy was an effective way to generate attention and quickly the show was frequently discussed in the same breathless manner usually reserved for Beyoncé albums. Since then, with the Super Bowl surprise of The Cloverfield Paradox, Netflix has gotten even more calculated in the ways they use these release strategies to generate hype.
That's a long way of saying we don't know when The OA Season 2 is coming out -- and probably won't know for a while. We do know that filming started in January 2018, and given the production schedule, a release in the first half of 2019 seems likely. Like most of the show's mysteries, there aren't many resolutions to be found here -- only more questions.
Based on Marling's frequent Instagram musings, though, we can speculate! It seems as if production is just about complete for team OA, because as of recent, Marling's shared they're busy wrapping up editing, additional dialogue recording, and sound mixing, so it's only a matter of time until the whole thing comes together. 
Also, back in July, Netflix's Vice President of Original Series Cindy Holland told IndieWire she had seen a couple of episodes -- meaning if that was in July, they must be in the home stretch. She said, "I've seen some early cuts and the fans will be very happy." Holland also added that the series was always intended as a "five-season arc," and those plans are likely still a go, so if you aren't anxious enough for the next installment, just know there's more down the line, too. 
How many episodes will there be?
The second season will consist of eight episodes, the same number of chapters as the first. 
Is there a trailer for The OA Season 2 yet?
There is! You can watch a Season 2 teaser, which was released along with the announcement of the second season in February 2017, above. It features what looks like some gas, water, text in braille, a shot of a bridge, and a voice calling out "Homer," Emory Cohen's character who Prairie was determined to reconnect with throughout Season 1. According to the sleuths on Redditt, the braille in the trailer means "survive," which strikes an ominous tone for Season 2. Who will survive? Expect more clues when a more substantial trailer drops closer to the release.
Will "Prairie" actress Brit Marling return for The OA Season 2?
Here's something we definitely know: Marling will return for Season 2. This may be surprising to some, as last season's finale left Prairie's fate a bit ambiguous when she was shot during a school shooting -- but it would be pretty bizarre if the show's co-creator, writer, and star decided to bail after Season 1! Plus, she hasn't had another role in a film or TV project since she began playing Prairie Johnson. While she did write a thoughtful essay for The Atlantic about Harvey Weinstein and "the economics of consent" and remains active on social media, it's clear most of her creative energy is focused on The OA at the moment.
In the above tweet, Marling appears with the scripts for Season 2 laid out on the table. The first one is titled "Angel of Death" and features a photo of the Golden Gate Bridge on it, suggesting a trip to San Francisco might be on the itinerary. The other titles are mostly obscured -- it looks like one says "Engineer" -- but Episode 4 is clearly titled "Syzygy." As Inverse points out, syzygy could be a reference to when "three celestial bodies are in alignment, like with a solar or solar eclipse," or it could refer to the Greek root of the word which means "yoked together." (It's also the title of a Season 3 episode of The X-Files, but don't exactly hold your breath for a crossover there.)
On Instagram, Marling wrote that she was "excited and terrified in equal measure" about the roadmap these scripts would provide. More so than Twitter, her Instagram is where you can find little peeks behind the scenes of the production process of Season 2. Marling has posted photos praising the work of the hair and makeup crew, along with a snapshot of director and co-writer Zal Batmanglij on set. You won't find spoilers, but you'll find some fun photos.
Will Jason Isaacs ("Hap") and the other cast members come back?
Though it was centered around Prairie's journey of self-discovery, The OA had a large cast with numerous subplots. It makes sense that fans are hoping the show will provide some new adventures for the high school characters Steve, Jesse, Buck, French, and their teacher BBA. And what about the evil Dr. Hap? You can't have The OA without Dr. Hap, right?
There's very little concrete casting info online about who will be back for Season 2. But thanks to Jason Isaacs taking to social media, we do know that the Star Trek: Discovery actor will return, sharing that he finished filming his scenes in early May of last year. 
Brooklyn singer-songwriter Sharon Van Etten, who played one of Dr. Hap's captives named Rachel, will also appear again. When speaking to The New York Times about her recent album, the recording artist also briefly spoke about her work on the series -- without revealing any details about the new season, of course. But, she will be back! 
As for the younger actors in the cast, basically all we know is that Brandon Perea, who played "French" in Season 1, did tweet some photos of him hanging out with his fellow cast members Ian Alexander, Brendan Meyer, and Patrick Gibson. Were they going on a family field trip while taking a break from shooting scenes for Season 2? We'll have to wait and see.
Are there any new cast members for Season 2?
Compared to a show like Big Little Lies, the casting news for The OA Season 2 hasn't exactly lit up the internet. But this is a low-key, secretive show: It would be strange if all the sudden if an A-list movie star was added to the cast for Season 2. Besides Brit Marling, Isaacs, Phyllis Smith, and Riz Ahmed, who played a small but pivotal role in Season 1, the first season's cast consisted of mostly unknown faces. It would make sense if Season 2 took a similar approach. But there has been at least a few small pieces of news.
Actor Theodore Pellerin (Boy Erased) is a new cast member set to appear in Season 2. According to The Wrap, he'll play a character named Liam who is described as "an 18-year-old who has persisting hallucinations." Hallucinations are a pretty common experience on The OA, so he should fit right in. He'll be featured in three episodes of the show.
Deadline reports breakout actress Bria Vinaite who starred in The Florida Project is also signed on in a reoccurring role, but in typical OA fashion, details regarding her character are entirely kept under wraps.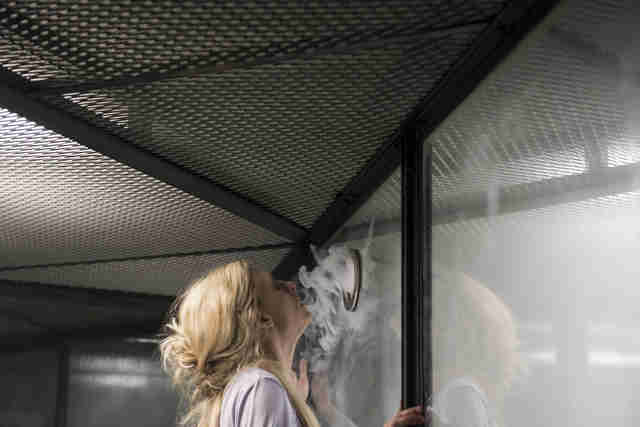 What have the creators said about Season 2?
Despite the veil of secrecy about the production of The OA -- for example, signs for the sets were written in a Braille-like code -- Marling and Batmanglij have been affable and forthcoming in discussing their creative process with the press. Similarly, they've made it clear their ambitions stretch beyond a single season. "We just found ourselves struggling with a density problem in movies. By the time you get the world and all these people set up, you have a half-hour to play in it, then you're out," said Marling in a New York magazine profile. "We spent a year and a half just making all of this stuff up, doing the mathematics and the story. This first season is the outermost ring of that labyrinth."
Batmanglij has echoed those sentiments in interviews, while also emphasizing that they needed a little bit of a break from the density of the world they created. "I don't think any of us have thought about a second season right now because we're exhausted," he told The Hollywood Reporter soon after the show's release. "But yeah, when we started, Brit and I spent two or three years conceiving of a whole world before we brought it to anybody, before it ever left our bedrooms. Things are going on there."
What about the other writers on the show? Two of the writers who worked on Season 1 -- Dominic Orlando and Ruby Rae Spiegel -- also wrote episodes for last year's Netflix drama Mindhunter. It's unclear if they'll be back for Season 2. In January, Marling did tweet that writer Damien Ober, who had a credit on Syfy's short-lived supernatural series Dominion,  would be joining the show for Season 2. She also tweeted out a link to his novel Doctor Benjamin Franklin's Dream America, which probably doesn't have any clues for The OA, but does sound pretty cool.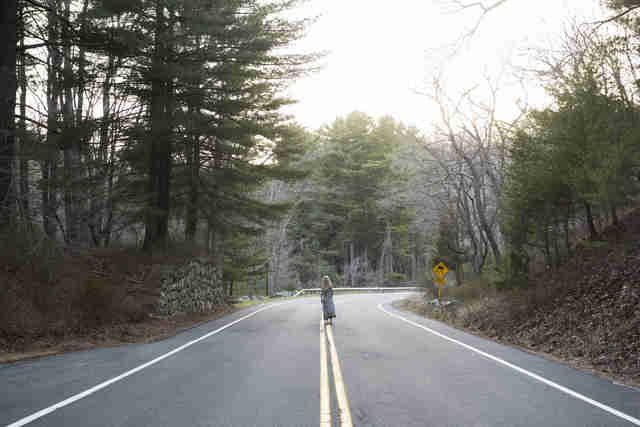 What are fans expecting from Season 2?
And there are so many theories floating around about The OA! While the show may not have been watched by as many people as Stranger Things or Westworld, it's spawned a similarly immersive fan community online. You know that old Brian Eno quote about how everyone who bought the first Velvet Underground album went on to start a band? Well, The OA is like that, but everyone who streamed it went on to start a Reddit thread. (This theory directory post shows how thoroughly the series has been picked over.)
Most of these fans want a second season. According to some of the show's most devoted rewatchers, questions ranging from the broad ("Did Riz Ahmed's character Elias plant the books in Prairie's house?") to the super-micro ("Why was that girl taking a selfie with Prairie making those hand motions?") demand answers. What's also interesting is that there's a vocal minority that would prefer the series to end the way it did, on a note of ambiguity. One Redditor compared hoping for a second season to wanting an Inception sequel: It would ruin the magic. 
It's an interesting -- though not quite convincing -- argument perhaps best articulated in this Inverse article with the ridiculous headline, "Season Two of 'The OA' Would Be an Admission of Netflix's Guilt." (Netflix: Go directly to jail -- do not pass Go and do not collect $200.) The idea is that the show's open-ended finale, which called into question the veracity of Prairie's story, was a satisfying conclusion because it refused to provide a definitive answer and instead focused on the actions of the people she inspired. The unresolved questions are the whole point. 
It's an easy sentiment to understand -- Marling's sci-fi film work in movies like Another Earth and Sound of My Voice has embraced this type of ambiguity. But fans and critics of episodic TV typically demand a certain type of narrative resolution: closing the loop or "sticking the landing." If Marling and Batmanglij can continue the story and deepen our understanding of these characters while also retaining that same sense of mystery -- and possibility -- then they will have accomplished something truly original. But for now, we'll just have to wait and re-binge. 
Why has it taken so long for Season 2 to be released?
While streaming series rarely follow the the same consistent release schedule as network TV, The OA devotees have been fervently wondering where their odd, beloved series is after over two years. To answer some floating questions regarding the status of the show, Marling whose at the helm of it all, took to Instagram to explain the unique timeline of the series. Accompanied by a picture of her holding a sign that says, "Where is Part II of The OA?" she shared a detailed note stating their original material and the fact that she also acts in the series led to its lengthy production time. She also said, "We've been thinking of The OA as neither film nor TV, but as some new kind of storytelling that has only just become possible because of internet streaming technology. … We are learning every day how to best function in a completely new space with little production precedent." 
She also added that while she can't reveal what the release date might be, "I can only promise you that we go to work every day in the post house and work as hard as we can to make something that feels worthy of all the time and talent our collaborators have poured into Part II, and worthy of all your encouragement and enthusiasm for this story." 
This may be pretty vague and mysterious, in typical Marling fashion, but it appears the cast and crew have been hard at work and complete episodes are soon on the horizon.