Netflix's surprise winter hit The OA thrived on mystery. From the striking opening image, a young blonde woman leaping from a bridge, to the puzzling final cliffhanger, which had more interpretive dance moves than expected, the Netflix sci-fi drama from co-creators Brit Marling and Zal Batmanglij existed to confound. It fed on questions, speculation, and half-baked Reddit posts.
The show's second season will likely do the same thing -- if it gets made. Since the release of the first eight episodes on December 16, fans have been clamoring for more and the show's creators have hinted at ambitious plans for additional episodes, but there's no official word from Netflix yet. It could be coming soon: In comparison, the first season of Stranger Things was released on July 15 and it was renewed for a second season on August 31, about a month and a half after the first season.
Recommended Video
The 'Black Mirror' Killer Pizza Truck Is Real Now, Thanks To Pizza Hut
Is a similar announcement on its way? And what could we expect from the continued adventures of Prairie, Dr. Hap, Steve, Jesse, French, Buck, BBA, and Homer? We looked at the internet tea leaves to find some clues about what might be coming in a second season.
What Netflix is saying
Very little, which shouldn't come as a surprise. (Netflix did not return Thrillist's request for comment on the renewal status at the time of publication.) The standard wait time between seasons for Netflix series isn't the same as network shows, which often get renewed or cancelled based on ratings data, which Netflix famously does not release. Judging by other metrics, The OA feels like more of a cult hit than a Stranger Things-style mainstream phenomenon.
Also, it's important to remember that The OA was developed, marketed, and distributed in an unconventional manner that involved very little pre-release hype. The project was initially announced in March of 2015, but most people didn't find out about it until the trailer "surprise-dropped" a few days before the show was released on December 16th. It's very possible that Netflix, along with Marling and Batmanglij, will try to keep an aura of secrecy about the second season as well.
So, what's a likely release date? Given the "take your time" approach offered to many of 2016's biggest hits -- both HBO's Westworld and FX's Atlanta won't return until 2018 -- it wouldn't be surprising if Marling and Batmanglij, two writers who seem especially meticulous and research-oriented, don't dive headfirst into a second season. The closest analogue might be Sense8, another sci-fi show with a devoted online fanbase, which debuted in 2015, had a Christmas special in 2016, and won't see the release of Season 2 until May 2017. That approach would give message-board-dwellers a chance to rewatch the first season a few more times.
What the creators are saying
Despite the veil of secrecy about the production of The OA -- for example, signs for the sets were written in a Braille-like code -- Marling and Batmanglij have been affable and forthcoming in discussing their creative process with the press. Similarly, they've made it clear their ambitions stretch beyond a single season. "We just found ourselves struggling with a density problem in movies. By the time you get the world and all these people set up, you have a half-hour to play in it, then you're out," said Marling in a recent New York Magazine profile. "We spent a year and a half just making all of this stuff up, doing the mathematics and the story. This first season is the outermost ring of that labyrinth."
Batmanglij has echoed those sentiments in interviews, while also emphasizing that they needed a little bit of a break from the density of the world they created. "I don't think any of us have thought about a second season right now because we're exhausted," he told The Hollywood Reporter soon after the show's release. "But yeah, when we started, Brit and I spent two or three years conceiving of a whole world before we brought it to anybody, before it ever left our bedrooms. Things are going on there."
There's always a possibility that the show won't get the chance to go where it wants to go: TV history is scattered with the bones of shows with elaborate mysteries that never got revealed. Marling seems particularly aware of that in interviews. "There is a there there, but whether or not we'll be able to get there is another question," she recently told Entertainment Weekly. "But we always had an intention for where a second season would start and where it would end. It was important to know all those things upfront. So I guess we'll just have to see if we get to tell it."
What the cast is saying
Beyond raising the public profiles of Marling and Batmanglij, The OA also made internet stars of its lesser-known cast members. Actors like Brandon Perea, who plays overachieving athlete-scholar Alfonso "French" Sosa, and Ian Alexander, who plays the transgender teen and Pearl Jam-singing choir member Buck, had very few screen credits before starring on the show. It's likely we'll be seeing a lot more of them in the future -- hopefully in Season 2. "I certainly believe there's a lot more to the story that needs to be told," Alexander told Romper in an interview. "So I really hope we do get picked up for the next season."
It certainly seems like if they know anything, they're not about to spill the beans. When I talked to choreographer Ryan Heffington about a second season, he coyly said, "We'll see." Similarly, Brooklyn singer-songwriter Sharon Van Etten, who played one of Dr. Hap's captives named Rachel and will have a role in David Lynch's upcoming Twin Peaks reboot, has been vague about the possibility of Season 2. "I have no idea," she told Billboard. "I can honestly say that they haven't told me anything. I don't know if anything happens next or what happens next. If they do something, I would love to be a part of it. I definitely want to know what happens to my character."
It seems like most of the cast wants to come back. If you're the obsessive type, I recommend following the actors on social media. Maybe you'll find some clues, but you'll also find funny cast photos, cool fan art, and a sense of what the actors think about some of the more out-there theories floating around the internet.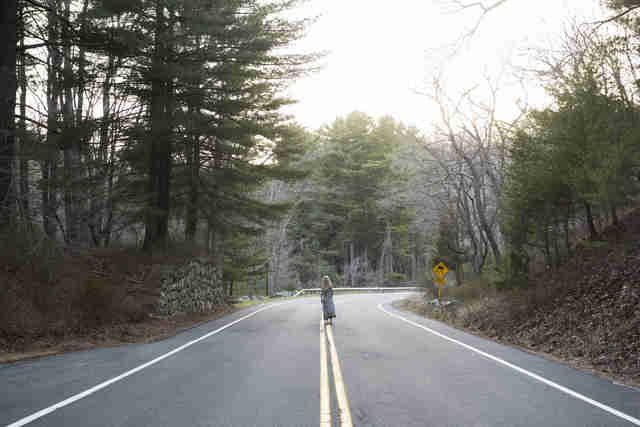 What the fans are saying
And there are so many theories floating around about The OA! While the show may not have been watched by as many people as Stranger Things or Westworld, it's spawned a similarly immersive fan community online. You know that old Brian Eno quote about how everyone who bought the first Velvet Underground album went on to start a band? Well, The OA is like that, but everyone who streamed it went on to start a Reddit thread. (This theory directory post shows how thoroughly the series has been picked over.)
Most of these fans want a second season. According to some of the show's most devoted rewatchers, questions ranging from the broad ("Did Riz Ahmed's character Elias plant the books in Prairie's house?") to the super-micro ("Why was that girl taking a selfie with Prairie making those hand motions?") demand answers. What's also interesting is that there's a vocal minority that would prefer the series to end the way it did, on a note of ambiguity. One Redditor compared hoping for a second season to wanting an Inception sequel: It would ruin the magic.
It's an interesting -- though not quite convincing -- argument perhaps best articulated in this Inverse article with the ridiculous headline, "Season Two of 'The OA' Would Be an Admission of Netflix's Guilt." (Netflix: Go directly to jail -- do not pass Go and do not collect $200.) The idea is that the show's open-ended finale, which called into question the veracity of Prairie's story, was a satisfying conclusion because it refused to provide a definitive answer and instead focused on the actions of the people she inspired. The unresolved questions are the whole point.
It's an easy sentiment to understand -- Marling's sci-fi film work in movies like Another Earth and Sound of My Voice has embraced this type of ambiguity. But fans and critics of episodic TV typically demand a certain type of narrative resolution: closing the loop or "sticking the landing." If Marling and Batmanglij can continue the story and deepen our understanding of these characters while also retaining that same sense of mystery -- and possibility -- then they will have accomplished something truly original. But for now we'll just have to wait and re-binge.
Sign up here for our daily Thrillist email, and get your fix of the best in food/drink/fun.