'The Ritual' is Netflix's First Terrifying Horror Movie Surprise of the Year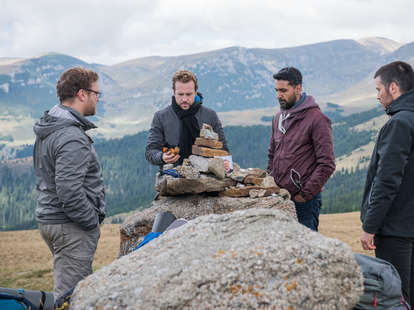 Netflix/Vlad Cioplea
Netflix/Vlad Cioplea
On Sunday night after the Super Bowl, Netflix surprised its subscribers with the release of The Cloverfield Paradox, a sci-fi blockbuster in crisis produced by J.J. Abrams's Bad Robot. The film, a follow-up to 2016's hit 10 Cloverfield Lane featuring a stacked cast including Gugu Mbatha-Raw, David Oyelowo, Daniel Brühl, and Chris O'Dowd, was originally planned to be a theatrical release from Paramount Pictures, but financial panic and poor test screenings led to a ceremonial dumping on the streaming platform. Once the excitement around how the movie was distributed died down, fans and critics actually watched it and came to a startling realization: The Cloverfield Paradox was very, very bad. Sadly, that's often how big surprises go.
Sometimes, a small surprise is more rewarding. The Ritual, a British horror movie that premiered at the Toronto Film Festival in September and was quickly acquired by Netflix for a fraction of the reportedly $50 million the company paid for The Cloverfield Paradox, is exactly that type of modestly scaled discovery that the streaming giant should be making more of. Director David Bruckner, who is mostly known for directing killer segments in horror anthologies like The Signal, V/H/S, and Southbound, has made the type of intimate, character-driven genre picture that Bad Robot wants to be nurturing. It's a better Cloverfield movie than The Cloverfield Paradox.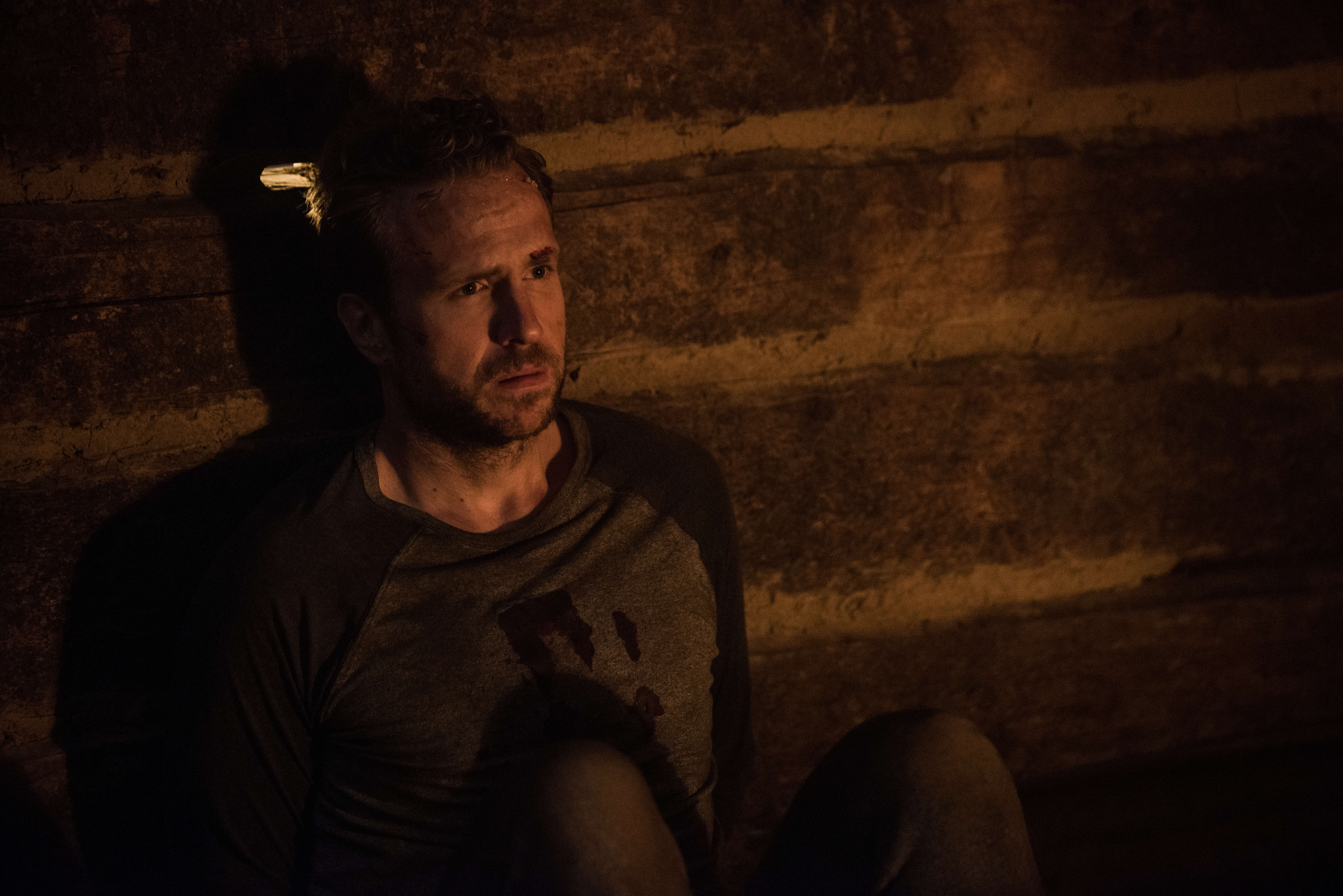 The opening sequence of The Ritual doesn't aim to unsettle you right away. We meet a group of aging college buddies enjoying a night out at the pub, bantering about "the crisps," and attempting to plan a vacation together. The anxieties they share aren't unique, but they're sketched out with enough specific details to make the characters feel lived-in. Rafe Spall, who you may recognize from Edgar Wright films like Shaun of the Dead, Hot Fuzz, and The World's End, plays Luke, the member of the group who can't quite give up the hard-partying habits of his youth. He's aghast that one friend wanted to plan their getaway over brunch. "I'm not gonna plan a lad's weekend over an avocado on toast," he quips.
For the first few minutes, the show might feel like a BBC sitcom you've stumbled onto late at night. But soon enough a violent incident occurs, one that leaves a friend dead and Luke reeling with guilt. A flash forward ahead six months to the present finds the guys in the middle of a hiking trip in Sweden. What was originally supposed to be a raucous holiday has turned into a somber journey. They attempt to pay tribute to their friend by piling rocks, drinking, and saying a few words in his honor. It's clear that resentment towards Luke for his role in the tragic death still lingers.
Bruckner handles all this set-up with a steady hand: the mountains look incredible, the tension is carefully modulated, and the performances don't have that direct-to-DVD vibe that has hobbled prior Netflix horror releases like Clinical or Mercy. (On the Netflix horror scale, this is closer in quality to Gerald's Game.) When things start to go wrong -- one of the men (Sam Troughton) injures his knee -- there's a feeling of genuine dread. You don't want to watch these guys make the bad decisions you know are coming. The Blair Witch-like premise, which comes from a 2011 novel by writer Adam Nevill, isn't exactly original, but the careful, slow-burn approach is effective. Especially in the first half, the movie recalls the studied intensity of The Ruins, one of the more underrated horror-thrillers of the '00s.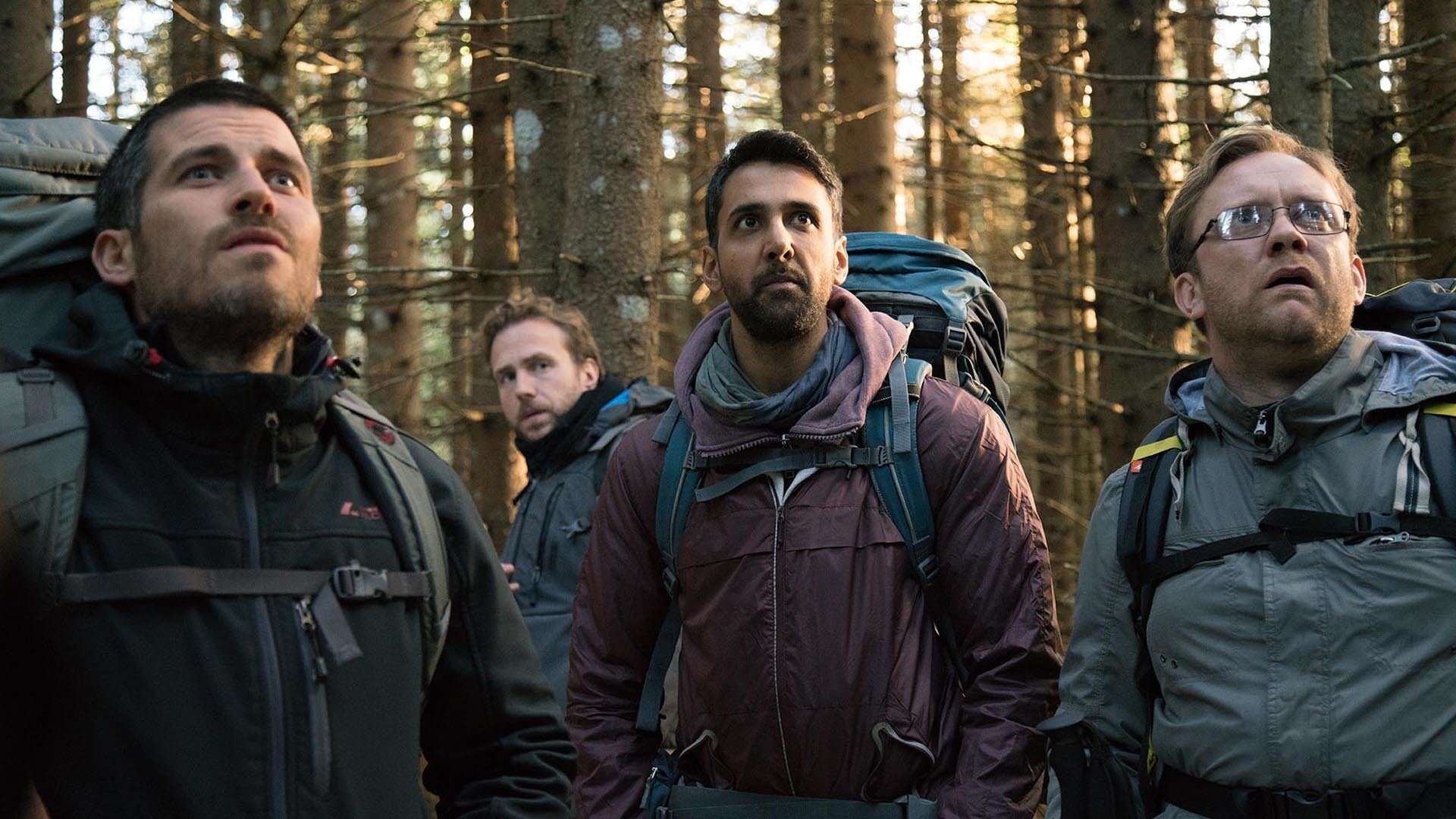 The second half, which becomes more supernatural and less grounded, will likely be divisive. The build-up in these movies where the characters are having nightmares, bickering about what path to take, and hearing creepy rustling in the leaves is often more fun than the gruesome follow-up. When you put a face to the unknown or reveal who was leaving those spooky carvings on trees, you risk over-explaining the most terrifying parts of a story. For some, the final third of the movie will feel too expository and clean. Some revelations are best kept shrouded in fog.
Oddly enough, it's the same "mystery box" problem that has plagued even the more effective Cloverfield films. As gripping as 10 Cloverfield Lane was, the movie's ending basically used the pre-existing mythology of the series as a way to avoid providing answers to fundamental questions that drove the plot. The implied promise of other Cloverfield movies in the future is what keeps many audience members satisfied: It's brand-building as a narrative Band-Aid. The Cloverfield Paradox takes this tendency even further, refusing to provide even semi-coherent justifications for any of the unexplained elements. Instead, the movie's baffling final shot attempts to jolt a surprise out of you with special effects. It mostly just makes you laugh.
Without getting into too much detail, (but worthy of a minor spoiler warning) The Ritual also reveals a monster in its final moments. It's a creature connected to lore that's far more ancient than anything dreamed up by J.J. Abrams. But, even as the exposition piles up, the focus is always on Luke and his fellow hikers. Bruckner keeps his camera locked on their faces as they're stalked by a mysterious entity they can't begin to comprehend. That understanding of how to scare an audience shouldn't be so rare. The tools of suspense on display here aren't exactly secrets. Still, it's surprising to see them used so effectively.
Sign up here for our daily Thrillist email and subscribe here for our YouTube channel to get your fix of the best in food/drink/fun.