'The Witcher' Is, Without a Doubt, the Weirdest Thing Netflix Has Ever Done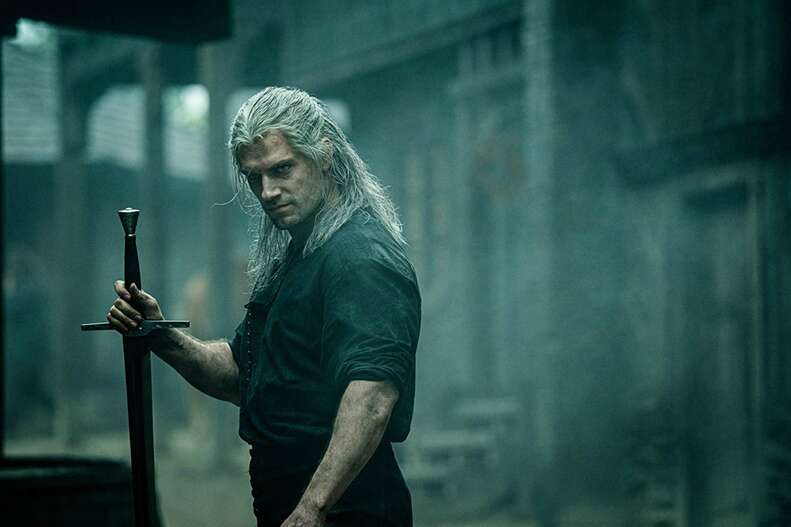 Netflix
Netflix
You might not believe that The Witcher is a show on Netflix that you can actually watch 10 episodes of, right now. Based on the books that inspired the video game series, The Witcher stars Henry Cavill, Superman himself, as Geralt of Rivia, a magical mutant "Witcher" who hunts stuff and drinks lots of potions and grunts "hm" often. There are also other characters, arguably too many, but really, the one to know is Geralt. It sounds bizarre, and it is, but the show is also kind of great, and if you're still not convinced, here are a few reasons why you ought to start watching it right this second.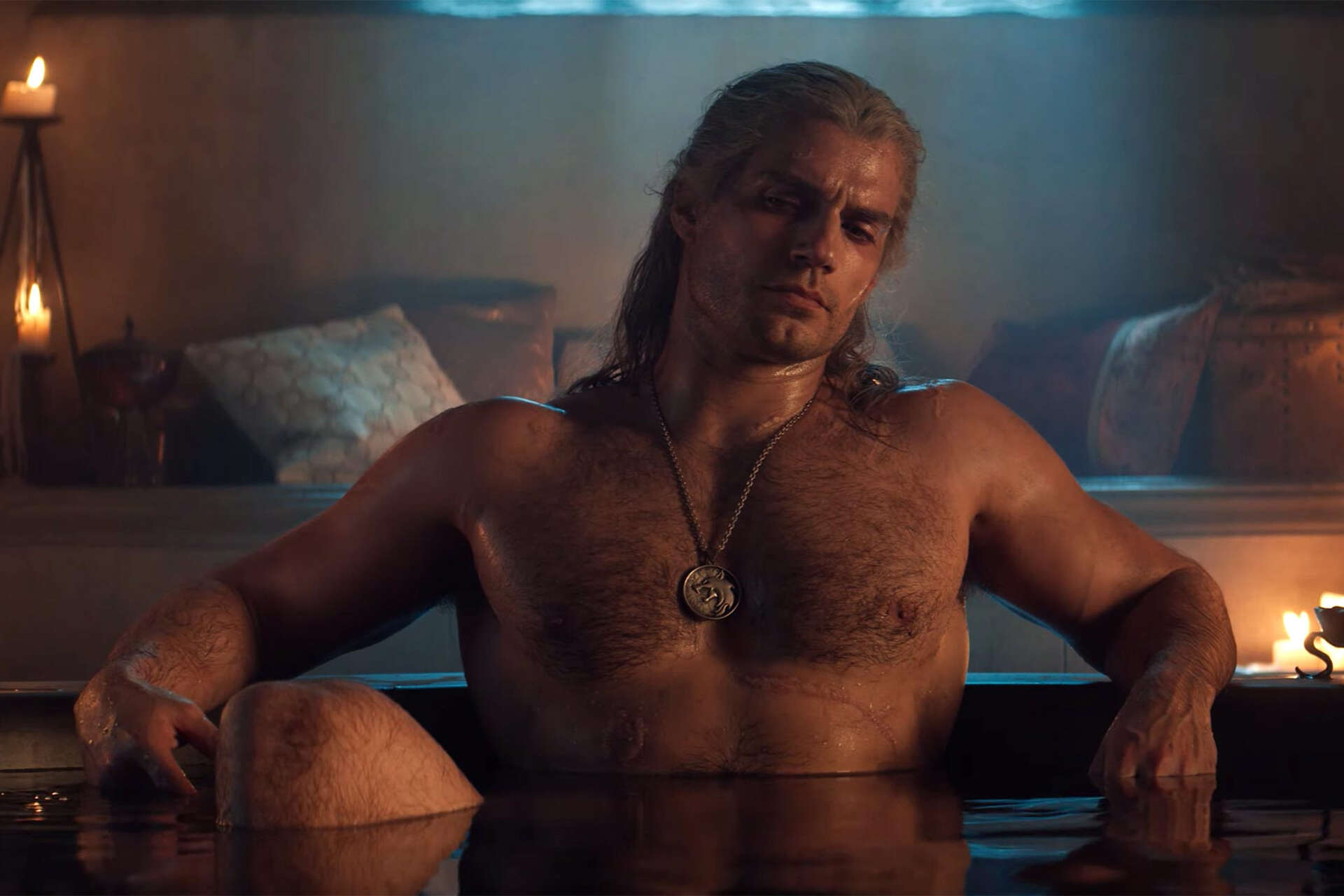 The Witcher loves baths
Geralt spends his time traveling around from town to city to town, taking on odd jobs usually involving taking out a big monster menacing a group of people that ends up dying in a very gross way. The show literally starts with Geralt mud wrestling an enormous spider with a human face. The point is: He gets dirty, and he's gotta clean himself from time to time. Hence the baths. In the games, the Witcher's baths -- one very steamy one in particular -- became a bit of a meme, inspiring tons of re-cut clips, reaction videos, and one extremely covetable vinyl figurine.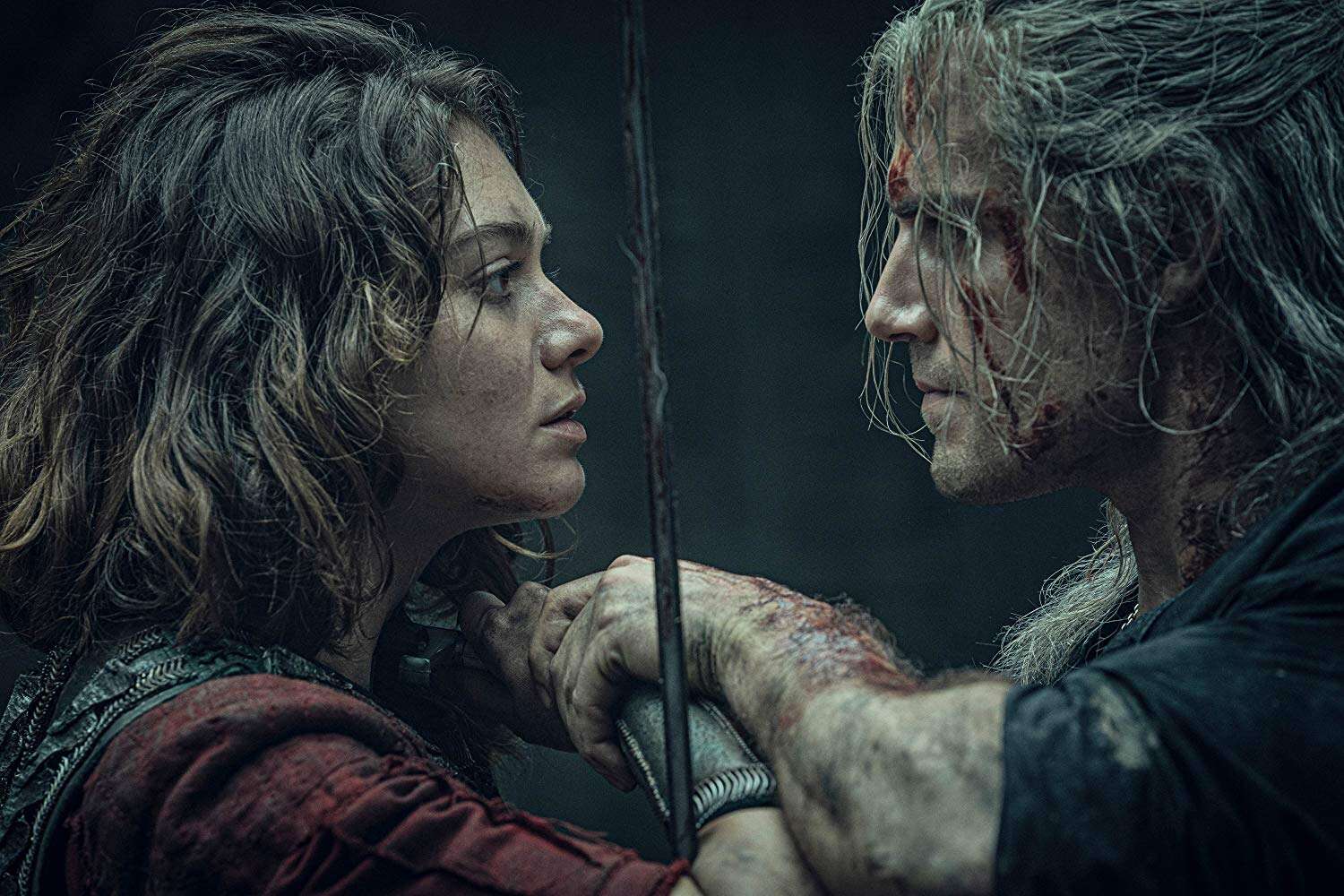 The Witcher is a great respecter of women
Geralt of Rivia is the hero we've been waiting for: tall, burly, great with any kind of weapon, and extremely respectful of women. He'll converse with a woman in a tavern, he'll take a job from a woman, he'll fight a woman in the city square, he'll stand up for a woman not present being talked badly about, all in the name of respecting women. What a guy! What's interesting about the show is that, gradually, the storylines surrounding the female characters, notably young Ciri (Freya Allen) and the powerful sorceress Yennefer (Anya Chalotra), become almost bigger than the Witcher's, weaving a complex web of plots and timelines that eventually takes a lot of brainpower to unpack.
The show has multiple timelines
What you'll notice by about the third or fourth episode is that Geralt, Yennefer, and Ciri's plotlines are not actually taking place at the same time. I won't spoil much, but pay attention to all the wide shots of certain cities, and the ages of characters they'll meet along the way.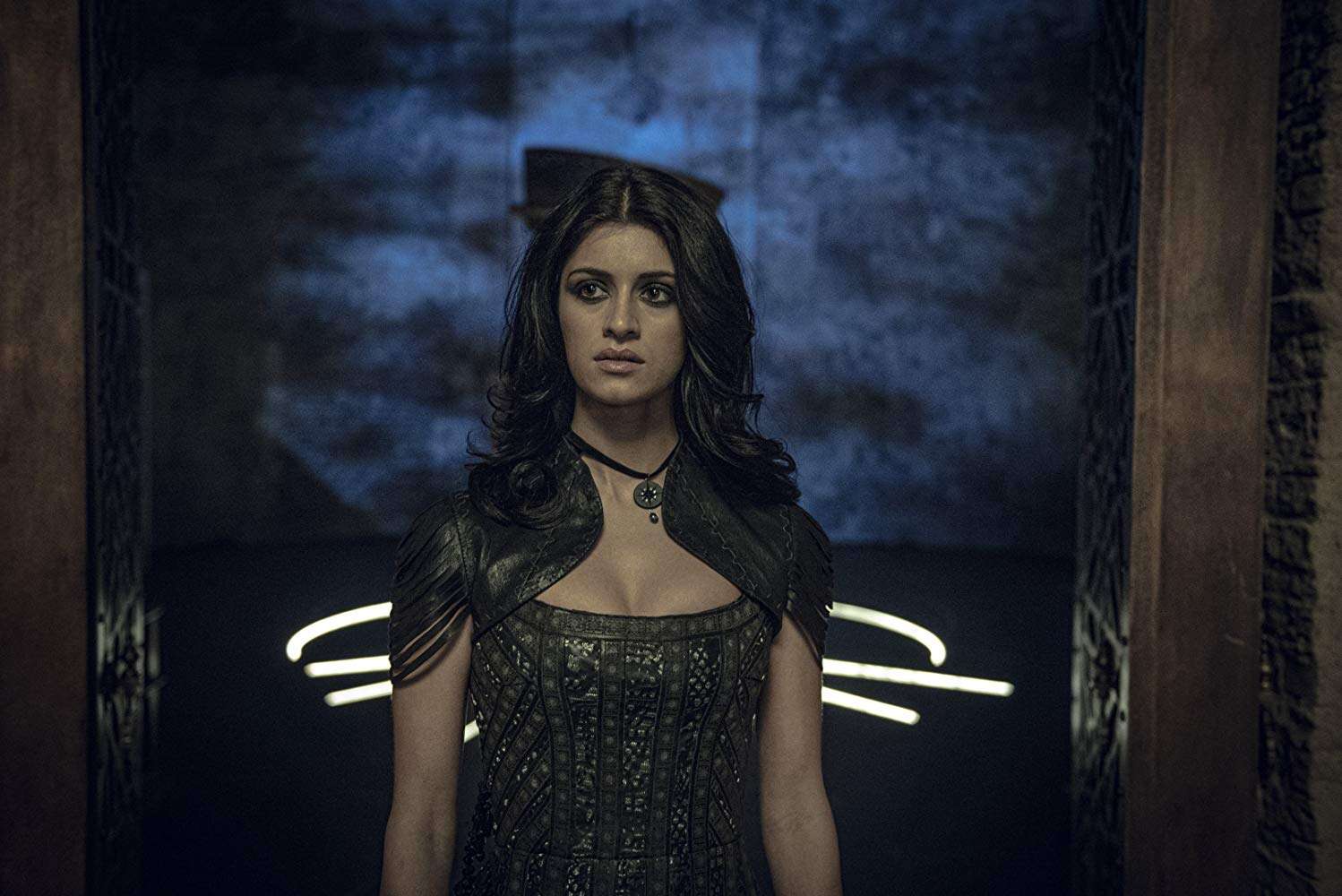 As far as the show is concerned, a Witcher is a genetically engineered being created to hunt stuff. They have cool hair and can use some magic, but mostly everyone kinda hates them, a stigmatized breed of roving, lonely, one-man slaughter houses. When Geralt meets the minstrel Jaskier (Joey Batey), he makes it his mission to normalize Witchers, strumming tunes about Geralt's great deeds and successful battles. Good luck with that.
Almost everyone gets naked at least once
The Witcher is a very horny show. They're very horny games, too, with multiple lengthy cutscenes full of hot makeouts and sex on top of stuffed unicorns, and the show does its best to replicate some of that. Most characters get topless a few times, and Geralt eschews clothes almost daily, only wearing them when he has to. When your two hobbies are monster killing and baths, clothes end up more of an encumbrance than anything else.
The Witcher's catchphrase is "Hmmm"
He says "Hmmm" a lot. Geralt's a big thinker. We're looking forward to the inevitable supercut of Geralt saying "Hmm."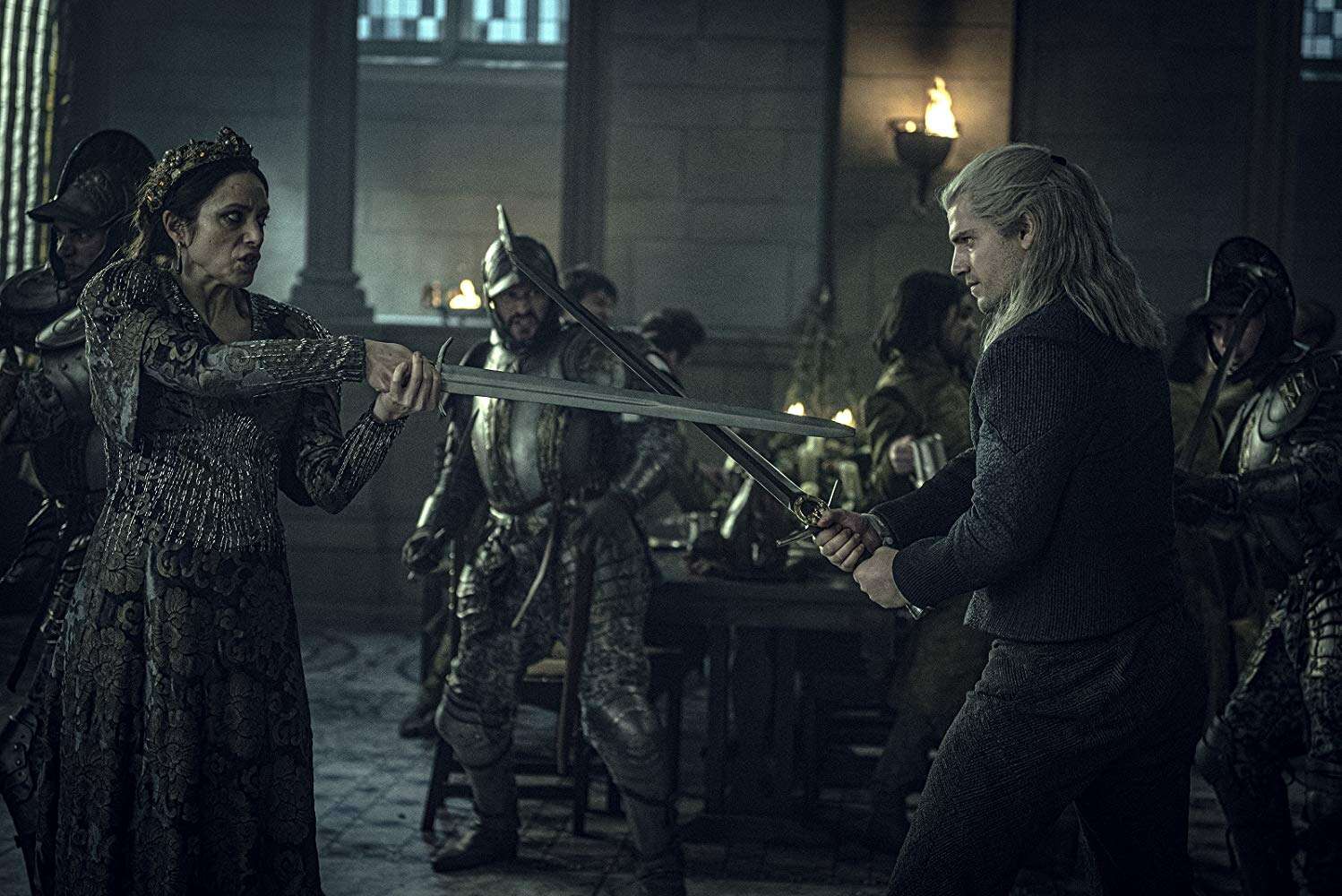 The swordfighting absolutely rips
The best part of the show, obviously, is the fighting, and there are a bunch of swordfighting scenes in The Witcher that are better than anything you'll see at Medieval Times. The very first episode culminates in a sick duel between Geralt and one of the female characters he respects, and later on there's a fight that interrupts a giant party and takes up an entire throne room. It rules, and the whole show is worth watching just for those parts. It doesn't matter if you don't know what's going on, and truthfully, I don't even think you're supposed to. Imagine yourself in a hot bath after a long day of fighting giant ghouls and let The Witcher whisk you away from your troubles in his strong, woman-respecting arms. Hm.
Need help finding something to watch? Sign up here for our weekly Streamail newsletter to get streaming recommendations delivered straight to your inbox.
Emma Stefansky is a staff entertainment writer at Thrillist. Follow her on Twitter @stefabsky.