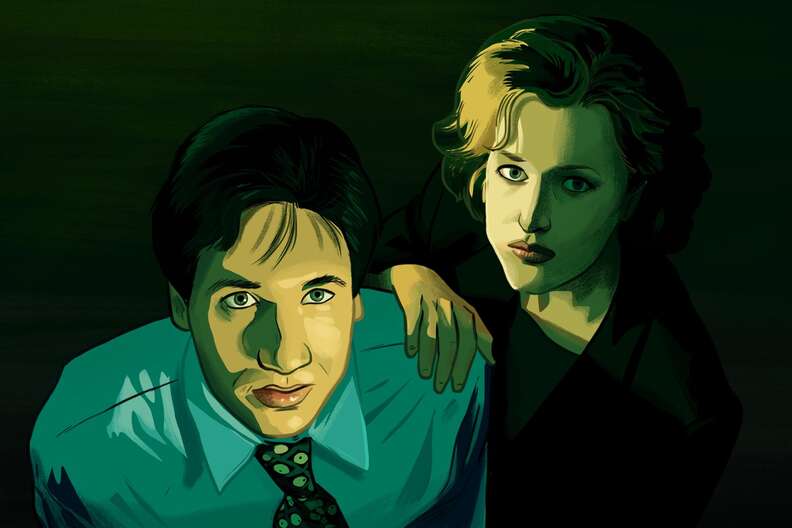 Jason Hoffman/Thrillist
Jason Hoffman/Thrillist
All 201 Episodes of 'The X-Files,' Ranked
We're just days away from the premiere of the new six-episode miniseries of Chris Carter's iconic sci-fi classic The X-Files, which originally ran for nine seasons on Fox between 1993 and 2002 and gained a massive following. Anticipation and expectations are high, so what better time to take stock of almost everything that's come before?
Here, we rank all 201 episodes -- 202 if you count, as some episode guides strangely do, the hour-and-a-half-long series finale as two separate installments even though it aired as one -- from the "worst. Episode. Ever." to the show's crowning achievement (can you guess?). Not included are the two movies, The X-Files: Fight the Future (1998) and The X-Files: I Want to Believe (2008), which, respectively, bridged two seasons of the series and checked in with Mulder and Scully six years after their adventures came to a close. With all that in mind, let's get down to the truth:
201. "Fight Club"
Season 7
The worst episode of any series should stand out in some way. This Chris Carter-penned installment, guest-starring an extremely irritating Kathy Griffin in a dual role (just one of its many sins), is nearly sublime in its awfulness.
200. "Teso dos Bichos"
Season 3
Even the cast and crew recognized this installment -- about a cursed South American artifact that unleashes an army of killer kitty cats (many of them literal furballs on a stick) -- as a stinker. Director Kim Manners went so far as to make T-shirts for all involved that were emblazoned with "Teso dos Bichos Survivor."
199. "Schizogeny"
Season 5
You might know this episode as the one with the "killer tree." It's also one that Fox's standards-and-practices department censored, requiring Duchovny to re-record Mulder's utterance of "dickweed" as "dorkweed." An insult to topiary everywhere.
198. "Ghost in the Machine"
Season 1
Mulder and Scully investigate the strange case of a killer computer in the debut season's worst installment. Let's just say this murderous AI has nothing on HAL 9000.
197. "Unrequited"
Season 4
A disgruntled war veteran who can make himself invisible tries to assassinate the men hiding the truth about Vietnam POWs. It's dreadfully dull, though the opening teaser sequence (repeated in full as the episode's climax, to much lesser effect) is suspenseful and nicely done.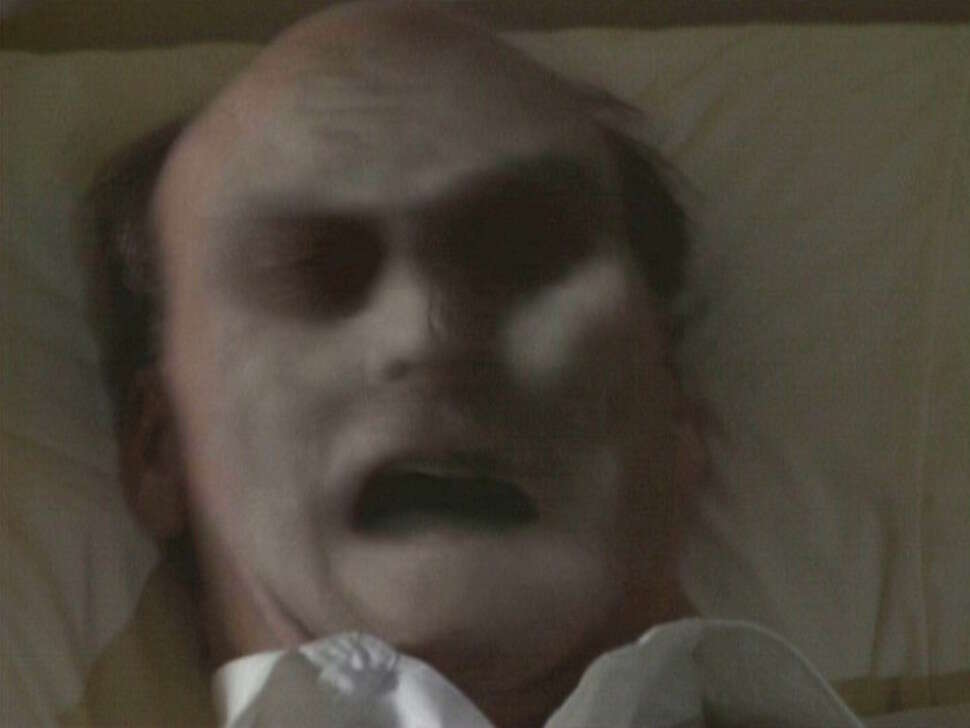 196. "Space"
Season 1
The terrific character actor Ed Lauter plays a NASA commander who has been possessed by the face on Mars. The space program-obsessed Mulder acts like an endearing dork through most of the episode, which, along with Lauter, is one of this otherwise lackluster episode's few saving graces.
195. "Surekill"
Season 8
Scully and John Doggett (Robert Patrick) look into the death of a man who was killed in his windowless, cinderblock cell by a pair of brother exterminators -- one of whom has X-ray vision. Guest stars Michael Bowen and Patrick Kilpatrick have an intriguing Of Mice and Men-esque relationship, but for the most part, "Surekill" goes through the motions.
194. "Excelsis Dei"
Season 2
Some weird goings-on at a private nursing home (ghost-rape, among them!) lead Mulder and Scully into an especially sluggish investigation. Incidental pleasure: the presence of the late, great Frances Bay, veteran of Adam Sandler, David Lynch, and John Carpenter movies, as a whacked-out, wheelchair-bound resident.
193. "Lord of the Flies"
Season 9
The cleverest conceit of this mostly unmemorable episode -- in which Doggett and Monica Reyes (Annabeth Gish) investigate a lovelorn teen who can control the insect kingdom -- is its Jackass-inspired teaser sequence. And hey, there's future Breaking Bad-er Aaron Paul! Good to see you! Better things await.
192. "Agua Mala"
Season 6
Water, water everywhere as Mulder and Scully meet up with retired FBI man Arthur Dales (Darren McGavin) during a Florida hurricane. Of course, there's a creature in the H20, but the scares, sadly, are scarce.
191. "Brand X"
Season 7
Mulder and Scully investigate the corporation behind the Smoking Man's favorite brand -- Morley Cigarettes. Though the episode is weak, Tobin Bell, who would later embody the psychotic Jigsaw in the Saw series, provides a strong villain.
190. "3"
Season 2
The first episode sans Gillian Anderson (she was off having her baby; plot-wise, Scully was abducted) sees an emotionally distraught Mulder investigating ritualistic murders in Los Angeles. Vampires are the culprit, and our secret agent man has a fling with one of them, played by Duchovny's then-girlfriend Perrey Reeves. It's pretty much X-Files by way of another Duchovny vehicle, Red Shoe Diaries. That's not a compliment.
189. "Shadows"
Season 1
Mulder and Scully assist a whistleblower being hunted down by the corporation she betrayed. Her protector is a poltergeist who may be the ghostly manifestation of her former, likely murdered boss. A mostly forgettable hour. You might say, ahem, a shadow of the series at its best?
188. "Born Again"
Season 1
A young, seemingly psychic girl throws a police detective out of a window. Is she a demon child, or is there a more tragic undercurrent to the case? Points for the stunt-fall and the creepy use of an aquarium. Demerits for pretty much everything else.
187. "Fearful Symmetry"
Season 2
This Monster-of-the-Week episode -- penned by Miracle Mile (1988) writer-director Steve De Jarnatt -- peaks early with a gorgeously surreal sequence involving an invisible elephant on a rampage. Then the guy in the not-so-great chimp outfit and worst-guest-star-ever Lance "Jaws: The Revenge" Guest show up. At least we get a humorous interlude with Tom Braidwood's comical Lone Gunman, Frohike ("I'm buff").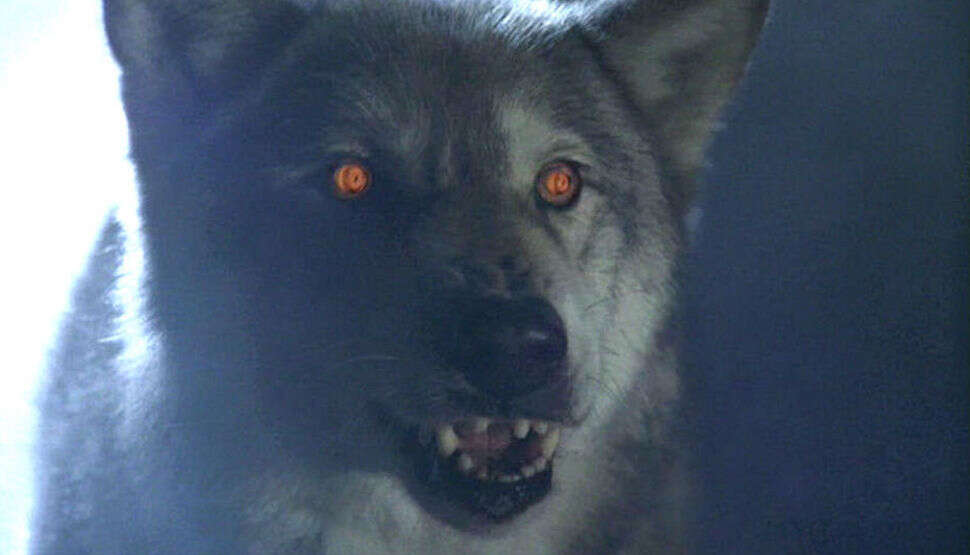 186. "Alpha"
Season 6
Mulder and Scully investigate some mysterious canine attacks. Could the doctor named Detweiler (played by Dirty Harry and Hellraiser villain Andrew Robinson) be responsible? This episode is a dog.
185. "Chimera"
Season 7
Mulder abandons Scully on a stakeout (at A.D. Walter Skinner's insistence) to investigate a monster lurking in a picture-perfect suburban neighborhood. Some good fish-out-of-water comedy, and enjoyable Mulder & Scully banter by phone, ensues. But this plot is done funnier and scarier in Season 6's "Arcadia."
184. "Hellbound"
Season 9
Reyes and Doggett investigate some inexplicable cases of people being skinned alive. Reyes' connection to the case may be more personal than she realizes, though Annabeth Gish has much stronger showcases than this rather tepid, if still quite gory installment.
183. "The Rain King"
Season 6
Someone is controlling the weather in a small Kansas town. Mulder and Scully nose around, uncovering a false prophet with a prosthetic leg, a cow that unwittingly flies through the air (nearly crushing Mulder in the process), and a tale of unrequited love revolving around... Victoria Jackson?!? A weird, not very successful attempt by the series at romantic comedy.
182. "The Goldberg Variation"
Season 7
A man (Willie Garson) with incredible luck makes everyone else around him unlucky -- especially the gaggle of Italian mobsters who have their sights set on him. Mulder and Scully are mere bystanders in this goofy installment, which is notable mainly for an early appearance by Shia LaBeouf. (He should have showed this as part of #allmymovies?)
181. "Lazarus"
Season 1
An old flame of Scully's is shot during a stakeout. While on the operating table, the spirit of the violent criminal he was pursuing enters his body. Anderson tries to lend some genuine pathos to the proceedings, though mostly for naught.
180. "Chinga"
Season 5
"An episode of The X-Files written by Stephen King!" blared the commercials. Sadly, the master of horror came up with a dopey -- and reportedly heavily rewritten -- killer china-doll plot. Fortunately, it's leavened by some great Chris Carter-penned cell phone banter between Scully (vacationing in King's beloved state of Maine) and Mulder (restless back in the home office).
179. "Young at Heart"
Season 1
A criminal that Mulder put away years before resurfaces to take revenge… though he's aging in reverse! Duchovny seems uniquely unengaged in this episode; even the usually welcome presence of Season 1 informant Deep Throat (Jerry Hardin) feels shoehorned in.
178. "Empedocles"
Season 8
Annabeth Gish's Monica Reyes comes to the fore in this episode, investigating a case that may be related to the disappearance of John Doggett's son. Both old and new agents are on hand, and mostly well-utilized, though the antagonist -- a literal burning man who may be the pure manifestation of evil -- is middling.
177. "Our Town"
Season 2
A murder in a small Arkansas town leads Mulder and Scully to investigate the local chicken-processing plant, where the meat doesn't just come from fowl. You'd think a story about human flesh-eaters would curdle the blood, but this lackluster episode inspires little more than a half-hearted "Ewww."
176. "The Walk"
Season 3
While looking into a failed suicide-by-scalding-water at a Maryland VA hospital (a horrifying sequence), Mulder becomes convinced that a multiple amputee is leaving his body through astral projection and torturing his fellow veterans. This episode, heavy on atmosphere and little else, was the first written by John Shiban, an X-Files mainstay who endured the most slings and arrows from the fandom -- sometimes fairly (as in this case), sometimes not.
175. "The Jersey Devil"
Season 1
Any show about paranormal and unexplained phenomena must eventually tackle mythological creatures. The Jersey Devil plot, however, is the least-interesting element of this early, Chris Carter-authored episode, memorable for a hilarious depiction of Mulder's porn obsession and a rare peek into Scully's personal life. The scene in which a potential beau asks Scully to go see Cirque du Soleil is scarier than most of the monsters encountered by our intrepid agents.
174. "Trevor"
Season 6
A prisoner escapes from a Mississippi jail under mysterious circumstances. In the course of their investigation, Mulder and Scully determine the man can walk through walls, and is looking for the son he's never met. Miami Vice alum John Diehl is very good as the adversary in what is an otherwise pedestrian episode.
173. "Underneath"
Season 9
An enraged Doggett looks into a case from his past after a convicted murderer (Deadwood's W. Earl Brown) is released due to new DNA evidence that proves his innocence. The real culprit, it turns out, is the man's Hyde-like doppelganger. This mediocre episode is Shiban's only directorial effort on the series and the results are noticeably shaky.
172. "Miracle Man"
Season 1
Mulder and Scully travel to Tennessee to investigate a faith healer (Scott Bairstow, later the star of Carter's short-lived virtual reality adventure series Harsh Realm) who may be murdering the very people he purports to help. There's little to marvel at in this episode, though a subplot involving Mulder's visions of his missing sister Samantha hits an emotive sweet spot.
171. "Fresh Bones"
Season 2
A processing center for Haitian refugees may be the site of some voodoo-related murders. The creep factor is high and the underappreciated character actor Daniel Benzali gives great glower as the center's corrupt commander. But, contra the episode's title, the end result feels pretty stale.
170. "Rush"
Season 7
Bored Virginia teens stumble upon a cave in the woods that grants them the power of super speed. Murders ensue, Mulder and Scully investigate, and the resulting episode is mainly a demo reel for some cool Matrix-esque bullet-time effects.
169. "The Amazing Maleeni"
Season 7
Primarily a showcase for magician Ricky Jay (as a mischievous illusionist pulling a long con), this playful episode is unfortunately undone by some shoddy effects work and a too-low-key tone that makes it feel as if it's evaporating as you watch it.
168. "Salvage"
Season 8
A man made of metal takes revenge on the people who he believes are responsible for his condition. Wade Andrew Williams is excellent as the tragic antagonist, though Scully and Doggett's involvement feels mostly incidental.
167. "Shapes"
Season 1
A werewolf-like creature known as a manitou runs amok on a Native American reservation. Mulder and Scully take the case, though the monster they're chasing isn't half as interesting as the presentation of the Native American supporting cast and their customs. Twin Peaks deputy Michael Horse is on hand to guide the agents and there's a beautiful sequence that details a crematory burial ritual.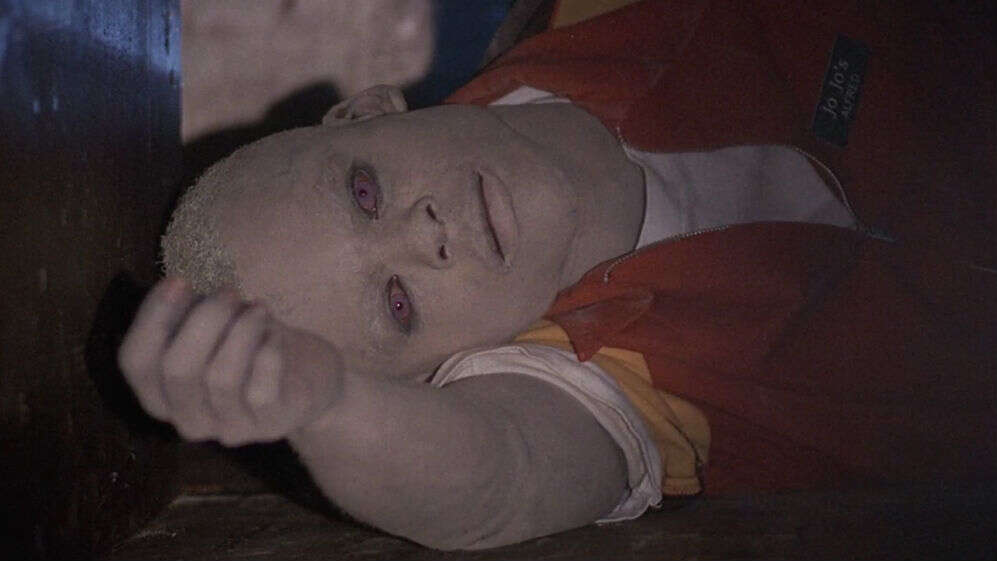 166. "Teliko"
Season 4
There's a provocative idea behind this installment: a monster is attacking black men and harvesting their pigment. But the execution is only skin-deep.
165. "El Mundo Gira"
Season 4
This episode, dealing with the Mexican legend of the Chupacabra, is often treated as a punchline by fans. It's not great, overall, but is better than its reputation suggests for how it attempts to use a telenovela-esque framework to explore the plight of migrant workers in the United States. Future Breaking Bad antagonist Raymond Cruz is among the supporting cast.
164. "Travelers"
Season 5
Flashing back to 1990, this episode sees a young Mulder (sporting a wedding ring!) first seek out Darren McGavin's retired FBI agent Arthur Dales. Then, a further flashback to the 1950s details the adventures of the younger Dales (Fredric Lane) as he investigates one of the first X-Files and comes face to face with both Roy Cohn and J. Edgar Hoover. A perfectly fine episode that tends to be hated for so little Mulder and absolutely no Scully (Anderson was filming her final scenes for the first X-Files movie at the time).
163. "The Calusari"
Season 2
In this blasé ripoff of both The Exorcist and The Omen, a young boy is killed at an amusement park and agents Mulder and Scully believe his older brother may be responsible. Some Romanian ritualists known as The Calusari think so, too. X-Files trivia mavens take note: this is the first appearance of Mulder's bespectacled science informant Chuck Burk (Bill Dow).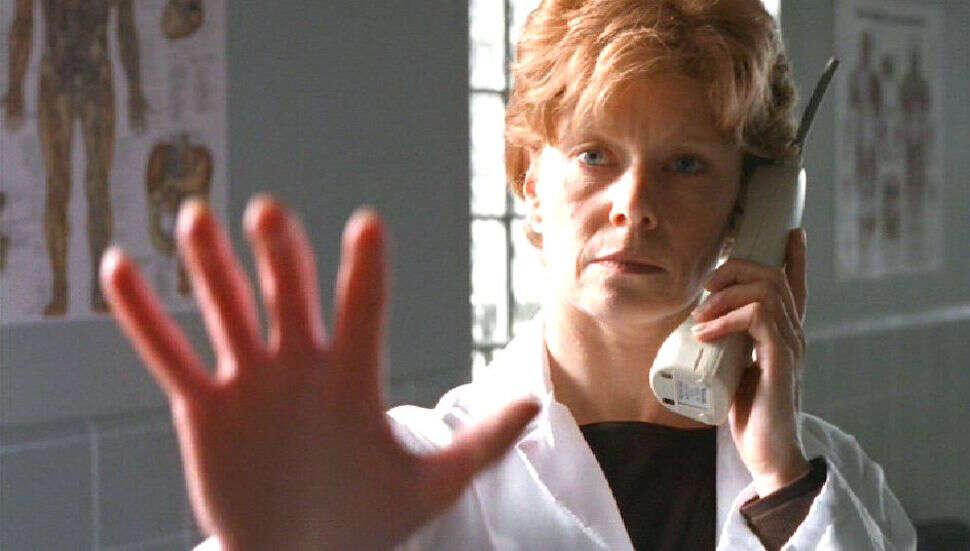 162. "Kitsunegari"
Season 5
Sequels are tough, and this followup to Season 3's great "Pusher" is no exception. The antagonist is once again the cagey Robert Patrick Modell (Robert Wisden), who can force his will onto others. But he's mostly underutilized in favor of a second so-called "pusher" played by Diana Scarwid, who figures in an admittedly tense finale that still doesn't quite reach the heights of its predecessor's mortifying Russian roulette climax.
161. "Medusa"
Season 8
The Boston subway system is the setting for this fun, flashy Doggett and Scully adventure in which a biological parasite makes things hell for commuters. The soundstage replica of the underground train station made this one of Season 8's most expensive, if not especially formidable episodes
160. "Kaddish"
Season 4
This is another installment in which Mulder and Scully barely feel present. But "Kaddish" is still worth a watch for the supernatural love story at its center -- between a tender Hasidic woman and her deceased husband, who rises from the grave as a vengeful golem.
159. "Invocation"
Season 8
A missing child returns to his family 10 years after disappearing. Agents Scully and Doggett investigate, debating whether there's a supernatural explanation. The main story is by the numbers, and it's an excellent showcase for Robert Patrick's blue-collar stewing.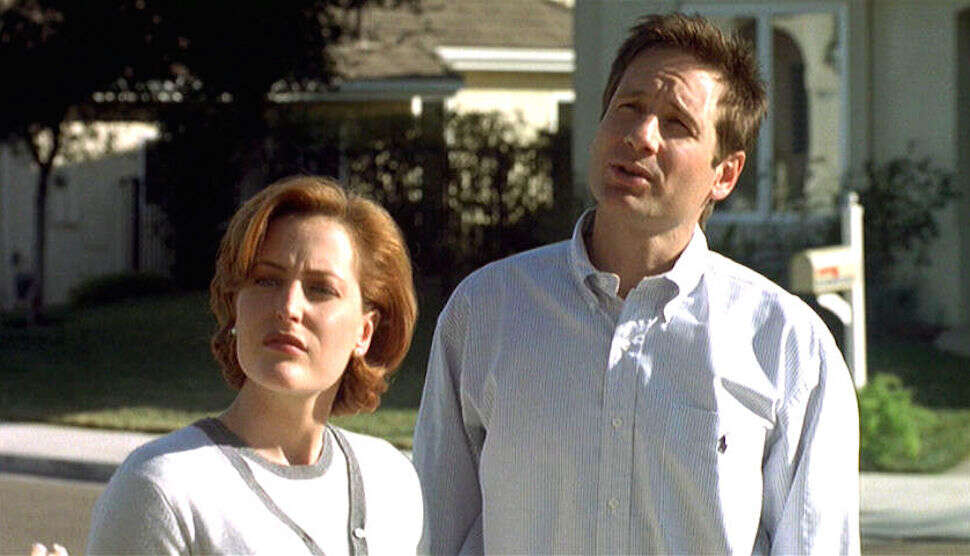 158. "Arcadia"
Season 6
Mulder and Scully go undercover as husband and wife in a planned community where residents are disappearing. A so-so Monster-of-the-Week episode enhanced by the sight of our agents playing house; Mulder's reaction to Scully's mud beauty mask is particularly hilarious.
157. "Grotesque"
Season 3
A gargoyle is on the loose at a university, and the case somehow involves Mulder's old FBI profiler mentor (Kurtwood Smith), who's openly disdainful of the agent's paranoiac career path. The parts don't quite add up to a cohesive whole, but there's mood to spare in this episode, and Smith is expectedly terrific.
156. "Mind's Eye"
Season 5
A murder in Delaware leads Mulder and Scully to their only witness -- a blind woman with a sixth sense. This laid-back episode is primarily a showcase for the great Lili Taylor, who lends a natural resilience and empathy to her sightless character.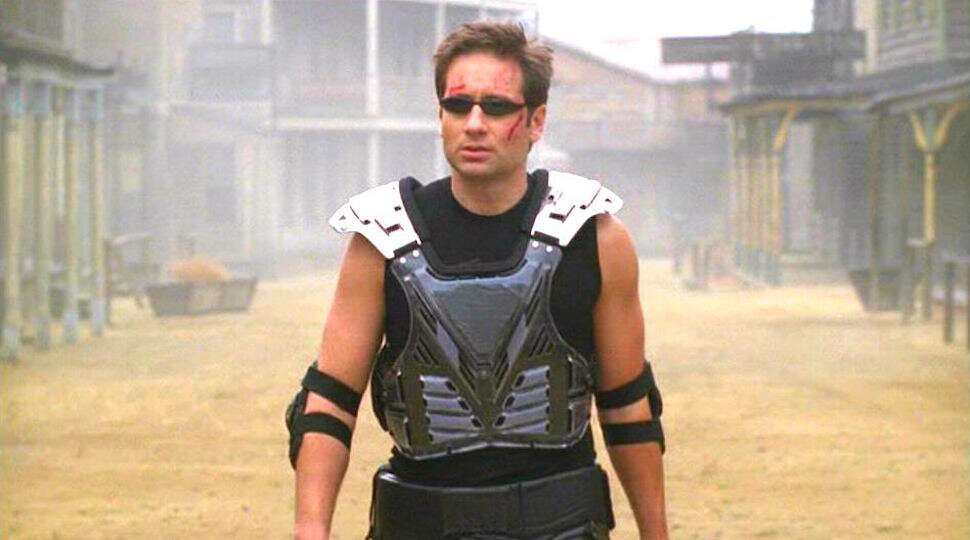 155. "First Person Shooter"
Season 7
The second episode penned by Tom Maddox and cyberpunk author William Gibson after Season 5's much-loved "Kill Switch" is an unrestrained broadside against gaming culture. The premise, Mulder entering a VR simulator to stop a buxom assassin gone rogue, is enjoyable until a climax featuring atrocious effects and smug moralizing.
154. "Hell Money"
Season 3
Who is killing the immigrants of San Francisco's Chinatown? Mulder and Scully's investigation leads them to an underground gambling ring connected to a ghost cult. More interesting than the shadowy villains are the who's who of guest stars, from BD Wong to Lucy Liu to James Hong.
153. "Scary Monsters"
Season 9
Doggett and Reyes look into the case of a boy who has the ability to control insectoid "monsters" to murderous ends. Are they real or imaginary? A solid episode that showcases the other pair of X-Files agents very well, along with several memorably cringe-inducing gore effects to boot.
152. "The Gift"
Season 8
Doggett investigates one of the last cases Mulder pursued before his abduction at the beginning of Season 8. It involves a soul eater who devours illnesses... at great cost. Despite the lack of Gillian Anderson, this is a nicely intimate installment.
151. "Gender Bender"
Season 1
So, so ridiculous and yet so, so beautiful. This visually stunning episode about (no joke) a horny Amish alien who can change genders in the blink of an eye was an effective calling card for director Rob Bowman, who would go on to helm many of the series' best installments, as well as the 1998 movie, The X-Files: Fight the Future.
150. "The Field Where I Died"
Season 4
This divisive installment sees Mulder and Scully infiltrating a cult where they discover a woman who may be Mulder's soulmate. An unabashedly emotional episode, sometimes to a fault. The ambition is still staggering.
149. "Soft Light"
Season 2
One of The X-Files' best writers, Vince Gilligan, debuted with this episode about a neurotic scientist (a perfectly cast Tony Shaloub) whose shadow can kill. Gilligan's idiosyncratic perspective is very evident throughout, though his voice wouldn't be fully formed until his next episode, Season 3's magnificent "Pusher."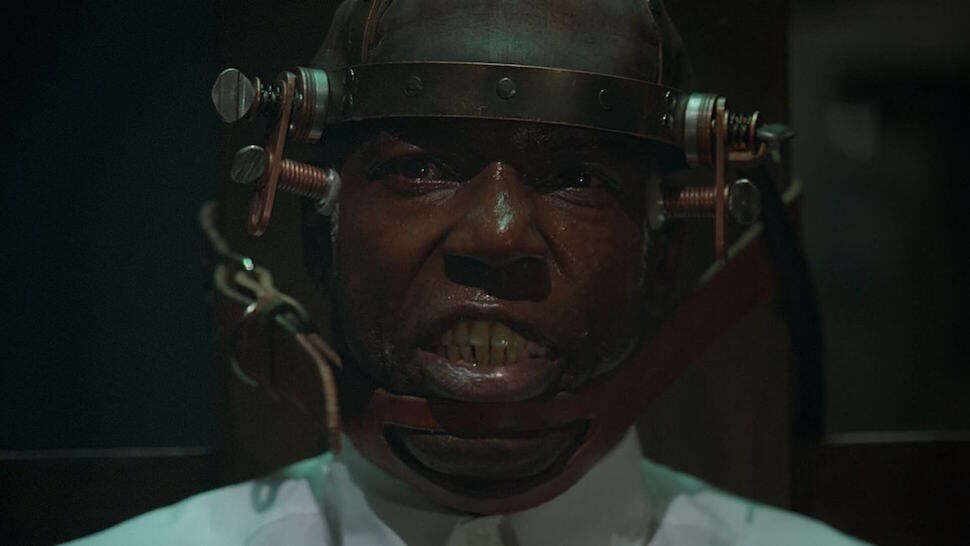 148. "The List"
Season 3
After a death row inmate in a Florida prison has his sentence carried out, his spirit comes back to take revenge on those involved in his execution. Chris Carter's second directorial effort is drenched in atmosphere, which takes precedence over the rote vengeance plot. Fortunately, the guest cast, which includes Ken Foree, Bokeem Woodbine and the late, great J.T. Walsh is outstanding.
147. "Provenance"
Season 9
A UFO cult becomes obsessed with Scully's baby son William in this first installment of a mythology two-parter. The narrative is too convoluted for its own good, but the cast -- Anderson especially -- approaches things with such conviction that you can't help but be carried along. This is also the first appearance of the ominous "Toothpick Man," played by Alan Dale.
146. "Providence"
Season 9
The followup to "Provenance" sees baby William in the hands of the UFO cult, and explores plot points previously touched on in the "Biogenesis"-"Sixth Extinction" arc from Seasons 6 and 7. Even as the story devours itself with nonsensical mentions of alien super soldiers and fateful prophecies, the scale and spectacle hit all-time highs.
145. "Vienen"
Season 8
A Mulder-Doggett team-up episode! While the lady agents stay at home, the men travel out to an ocean oil rig that is harvesting the mysterious black oil that is essential to the alien race's plans to colonize Earth. It's ridiculous (the slo-mo explosion climax would fit better in a Die Hard movie), but still lots of fun.
144. "Synchrony"
Season 4
A mysterious old man disrupts the life of a brilliant young scientist. In the course of their investigation, Mulder and Scully discover he is actually a time-traveller out to prevent his younger self from inventing time travel in the first place. Got that? A dizzying, yet consummately entertaining installment.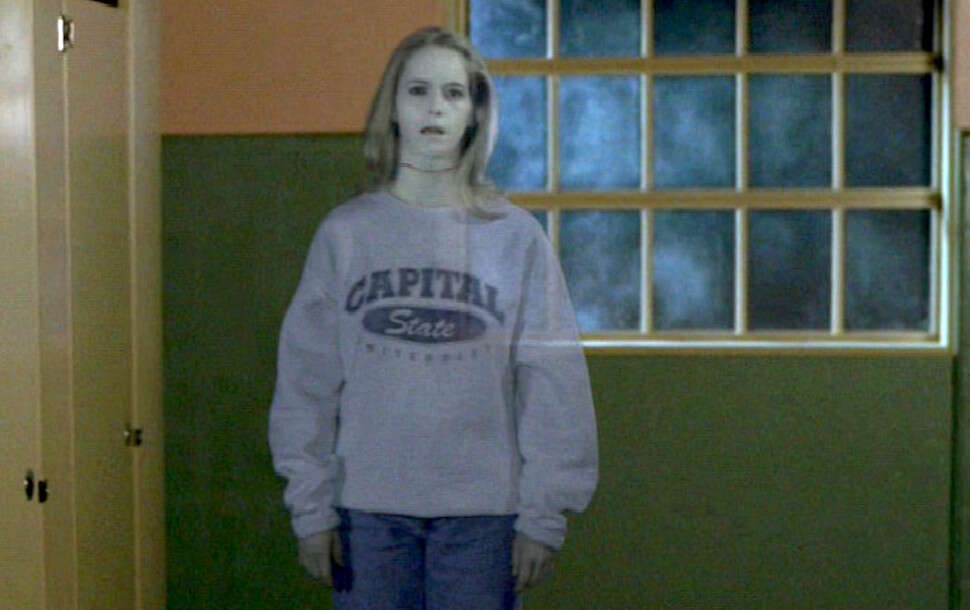 143. "Elegy"
Season 4
Ghosts in a bowling alley. That's essentially the plot of this standalone episode, which becomes more potent when the story dovetails with Scully's increasingly dire cancer diagnosis.
142. "Fire"
Season 1
How dare any man or woman come between our intrepid agents! But that's exactly what happens when Mulder's old flame Phoebe Green (Amanda Pays) shows up with a case involving a man who manipulates fire to his evil will. Mark Sheppard is delightfully hammy as the pyrotechnic villain.
141. "The Pine Bluff Variant"
Season 5
Mulder infiltrates an anti-government militia that is purportedly preparing a biochemical attack. There are some terrifically arresting images (e.g., a movie theater filled with decaying corpses), and the late Daniel von Bargen makes for a suitably imposing adversary as the militia leader.
140. "Tempus Fugit"
Season 4
In the first installment of an involving two-part story, Mulder and Scully investigate a plane crash that claims the life of their former contact Max Fenig (Scott Bellis), the alien abductee from Season 1's "Fallen Angel." More importantly, Scully celebrates her birthday!
139. "Max"
Season 4
The conclusion to "Tempus Fugit" sees the death of another recurring character (Brendan Beiser's lovelorn Agent Pendrell, pining for Scully to the end) and a stunning recreation of the plane crash hinted at in the prior episode. "Max" doesn't move the mythology forward much story-wise, but the events do take an emotional toll on Mulder and Scully.
138. "D.P.O."
Season 3
A delinquent ne'er-do-well who can control lightning wreaks havoc in his small town. This lesser Monster-of-the-Week episode is noteworthy mainly for its two lead guest stars: Giovanni Ribisi and a pre-stardom Jack Black.
137. "Firewalker"
Season 2
Scully's first case back after her abduction by aliens is basically a retread of Season 1's "Ice," only with volcano-residing spores as opposed to glacier-dwelling worms. It still has a great, very '90s guest cast (Bradley Whitford, Leland Orser, Shawnee Smith) and some sweetly tender Mulder/Scully moments.​
136. "Terms of Endearment"
Season 6
Cult icon Bruce Campbell plays a demon who appears to be murdering the babies of women he impregnates. But Mulder and Scully discover his intentions are not quite so devilish. Campbell is, expectedly, a lot of fun, though the episode veers too often into fire-and-brimstone camp, as in two scenes scored to an oh-so-'90s needle-drop: Garbage's "Only Happy When It Rains."
135. "Three of a Kind"
Season 6
This Las Vegas-set episode -- a followup to Season 5's "Unusual Suspects" -- sees those three comical conspiracy theorists The Lone Gunmen (Bruce Harwood, Dean Haglund and Tom Braidwood) reconnecting with a mysterious woman (Signy Coleman) who vanished from their lives a decade before. A lot of fun derring-do ensues, though it's actually a few throwaway scenes (featuring an atypically flirtatious Scully vamping her way through a casino) that entertain most.
134. "Detour"
Season 5
Into the woods, it's time to go! Mulder and Scully look into a case involving rancorous tree spirits with piercing red eyes. There are plenty of scares, but the episode's main attraction is an extended, fireside conversation between the agents that climaxes with Scully singing a hilariously off-key rendition of Three Dog Night's "Joy to the World."
133. "Sanguinarium"
Season 4
Some satanic goings-on in a plastic surgery ward result in one of the goriest X-Files episodes ever made. This also features my vote for best line reading in the series: Richard Beymer's demonic physician, having psychically transported a bunch of scalpels into a victim's stomach, hisses, "I hope those instruments were properly sterilized!"
132. "Nothing Important Happened Today"
Season 9
The final season of the X-Files opens with the first of a two-part story guest-starring the lithely amazing Lucy Lawless as a female super soldier with information on the alien conspiracy. As with many of the later mytharc episodes, it compels despite its impenetrability and total lack of Mulder, who would not appear again until the series finale.
131. "Nothing Important Happened Today II"
Season 9
Season 9's opening two-parter concludes with Scully, Doggett, and Reyes discovering a ship that contains records of alien-human hybrid experiments… maybe even ones related to Scully and Mulder's baby boy William. Character allegiances shift (James Pickens Jr.'s by-the-book Deputy Director Kersh finally shows some complex shades) and a new Doggett and Reyes-led X-Files era begins, with enough intrigue to carry you along.
130. "Red Museum"
Season 2
What begins as a standalone episode involving a creepy vegetarian cult, a peeping tom, and abducted teenagers soon reveals itself as a mythology episode when the Crew Cut Man (Lindsey Ginter) -- the killer of Mulder's Season 1 informant Deep Throat -- is revealed as the puppet master behind it all. A strange installment whose parts compel even if they don't quite add up.
129. "Aubrey"
Season 2
Mulder and Scully travel to a small Missouri town after the remains of an FBI agent are found by a local detective (Deborah Strang) who may have a psychic connection to the man's killer. It's a gripping murder mystery very well directed by series vet Rob Bowman, and featuring the first appearance of actor Terry O'Quinn in a Chris Carter series. The Lost actor figured prominently in two of Carter's subsequent efforts, Millennium and Harsh Realm, as well as a 9th Season X-Files episode.
128. "Avatar"
Season 3
The first episode to revolve prominently around fan-favorite supporting character Walter Skinner (Mitch Pileggi) delves into the FBI assistant director's personal life, and his recurring nightmare of a demonic succubus. Pileggi more than holds his own as a lead, even if the attempts to connect his story to the show's larger mythology are tenuous at best.
127. "Zero Sum"
Season 4
The series' second Skinner-centric episode follows the beleaguered FBI assistant director as he holds up his end of a devilish bargain made with the Cigarette Smoking Man (William B. Davis) to save the cancer-stricken Agent Scully's life. It's great fun watching Pileggi play both sides against the middle.
126. "Signs and Wonders"
Season 7
This tense standalone sees Mulder and Scully investigating a hardcore Biblical preacher who handles snakes during his sermons. Isn't the more progressive priest up the road the better choice? Not necessarily, and though the story trades in some easy ironies, its suggestion that the fire-and-brimstone perspective has its applications is provocative in the extreme.
125. "The Beginning"
Season 6
The first episode following the 1998 X-Files movie, and the first installment shot in Los Angeles, Mulder and Scully go rogue (as they will during much of the first half of Season 6) to find both an escaped alien and the missing alien-human hybrid Gibson Praise (Jeff Gulka). A solid introduction to the series' four, sun-dappled LA seasons.
124. "S.R. 819"
Season 6
Skinner is infected with a nanobot virus by a mysterious assailant and Mulder contacts his old friend in Congress, Richard Matheson (Raymond J. Barry), to figure out what's going on. A good mythology episode that builds to a delicious final reveal when Skinner's foe emerges from the shadows.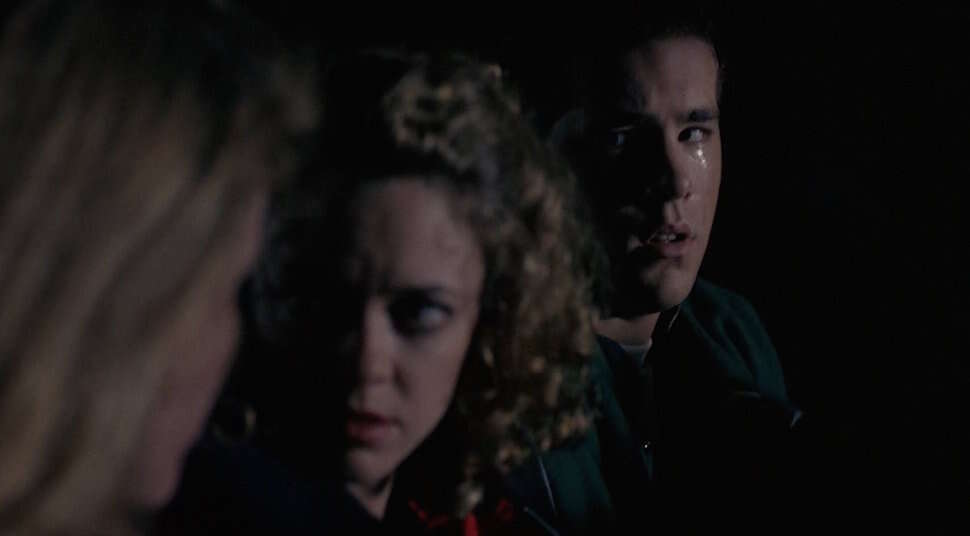 123. "Syzygy"
Season 3
Chris Carter's attempt at a Darin Morgan-esque comedy episode -- which follows two small-town teen girls who obliviously and destructively harness the energy of the cosmos -- is a mixed bag. Still, Mulder and Scully's argument over who gets to drive the car is particularly priceless. And yes, that is young Ryan Reynolds as the girls' first victim.
122. "Alone"
Season 8
An eventful standalone, as Scully hands control of the X-Files over to John Doggett, who then investigates a case involving a slithery, acrobatic creature that blinds its victims with venom. Though the changing of the guard is bittersweet, debuting director Frank Spotnitz (who also wrote the episode) adds some levity via the fandom-inspired character of Leyla Harrison (Jolie Jenkins), a green agent who knows the intimate details of each X-Files case.
121. "Jump the Shark"
Season 9
The story of the Lone Gunmen comes to an end with this episode that acts as both an X-File and a finale to the short-lived spinoff series that the conspiracy theory trio toplined the year before. Mostly it's a lighthearted lark, until a controversially tragic ending that divides the show's fans to this day.
120. "Millennium"
Season 7
Frank Black (Lance Henriksen), the hero of Chris Carter's second series Millennium, returns to once again deal with the treacherous cult that plagued him for much of that show, as well as usher Mulder and Scully into the 21st century. As a Millennium story, it's not terribly satisfying; as an X-Files episode it's better than average, and particularly memorable for the intimate moment Mulder and Scully share after the ball drops in Times Square.
119. "Herrenvolk"
Season 4
A step down from the preceding Season 3 finale, "Talitha Cumi," this premiere introduces some intriguing, mythological wrinkles (mute clones and virus-carrying bees), and bids a bloodily harsh farewell to Mulder's second long-term informant X (Steven Williams).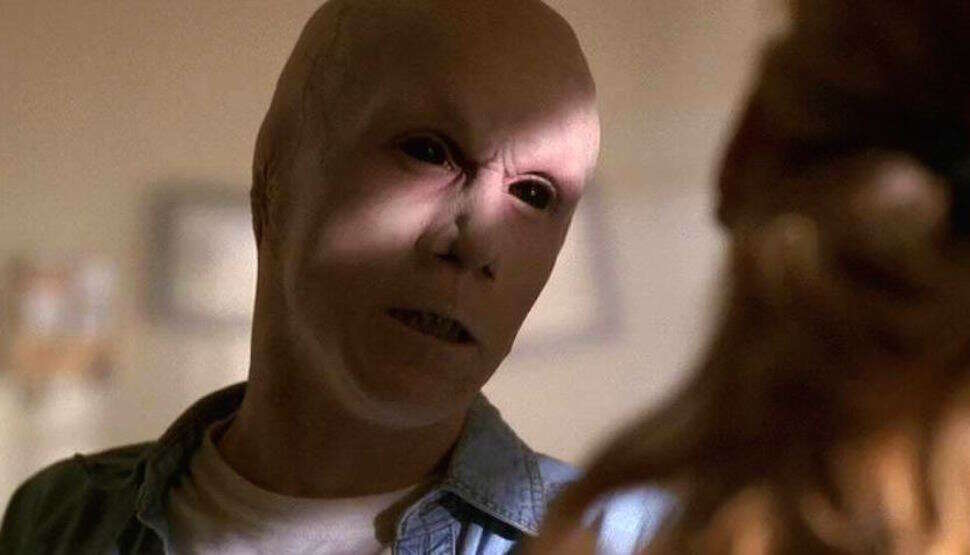 118. "Hungry"
Season 7
Vince Gilligan penned this clever and affecting episode told almost entirely from the perspective of the monster Mulder and Scully are hunting. Chad Donella brilliantly plays the tragic antihero, a black-eyed mutant who needs to eat brains to survive, though he longs to be better than his instincts.
117. "Blood"
Season 2
Subliminal messages are making several people (including a manic William Sanderson) go on killing rampages. It's up to Mulder and Scully (mostly Mulder, since Anderson's workload was reduced to accommodate her pregnancy) to figure out what's going on. Tense and humorous in equal measure, the episode still feels second-tier overall.
116. "Gethsemane"
Season 4
Season 4 ends on a doozy of a cliffhanger with Scully's cancer metastasizing and Mulder seemingly dead from a gunshot wound to the head. But the episode, which ends with the discovery of an alien corpse in an icy mountaintop, is still mostly a throat-clearing exercise that won't payoff until Season 5's two-part opener "Redux" and "Redux II."
115. "Patience"
Season 8
The first Season 8 episode sans David Duchovny pairs Scully with John Doggett on a case involving a man-bat. It's a solid introduction to the series' new dynamic, though plenty of fans complained (and plenty still do) about the moment when Scully shuts away Mulder's desk name plate in a drawer.
114. "Orison"
Season 7
Another slightly questionable sequel in the "Kitsunegari" vein, this episode sees the return of the death fetishist Donnie Pfaster (Nick Chinlund), who has his eyes set on Scully -- "the one who got away." The suspenseful final act, where the duo finally meets face to face, makes this encore very worth it.
113. "Revelations"
Season 3
Scully's devout Catholicism is explored in an episode that's a great character study wrapped up in a passable standalone. The main villain (Kenneth Welsh, formerly Windom Earle on Twin Peaks) is a bit of a nonentity, though there are fun supporting turns from Full Metal Jacket's R. Lee Ermey as a false prophet and The Hills Have Eyes star Michael Berryman as a deformed, saintly protector. Anderson also nails her final scene -- a confessional monologue that powerfully breaks the fourth wall.
112. "En Ami"
Season 7
The Cigarette Smoking Man himself, William B. Davis, is credited with penning this intriguing mythology entry in which the actor's devilish character entices Scully to take a dangerous and revealing road trip. It's fun to see both these actors play off each other, and adds further complications to the series' greatest villain.
111. "Christmas Carol"
Season 5
You'd think Scully's recuperation from the cancer afflicting her in Season 4 and early Season 5 would be enough drama for a lifetime. But then, in this first part of a two-part mythology story, our heroine discovers that she is biologically related to a child made using the ova stolen from her during her abduction. A nice setup episode for much tearjerking to come.
110. "Emily"
Season 5
Mulder joins his partner to investigate the child, Emily (Lauren Diewold), who was conceived using Scully's stolen ova. Brimming with Christian symbolism (Scully, not for the last time, is likened to the Virgin Mary), Anderson is superb as she attempts to keep a clinical distance from the girl, who begins to waste away from some unspecified disease.
109. "All Souls"
Season 5
The coda to the "Christmas Carol"/"Emily" story arc follows Scully as she investigates the strange death of a mentally and physically handicapped girl who may have been struck down by an angel known as a Seraph. In the course of the case, Scully begins to have visions of her dead "daughter" Emily and must come to terms with her grief.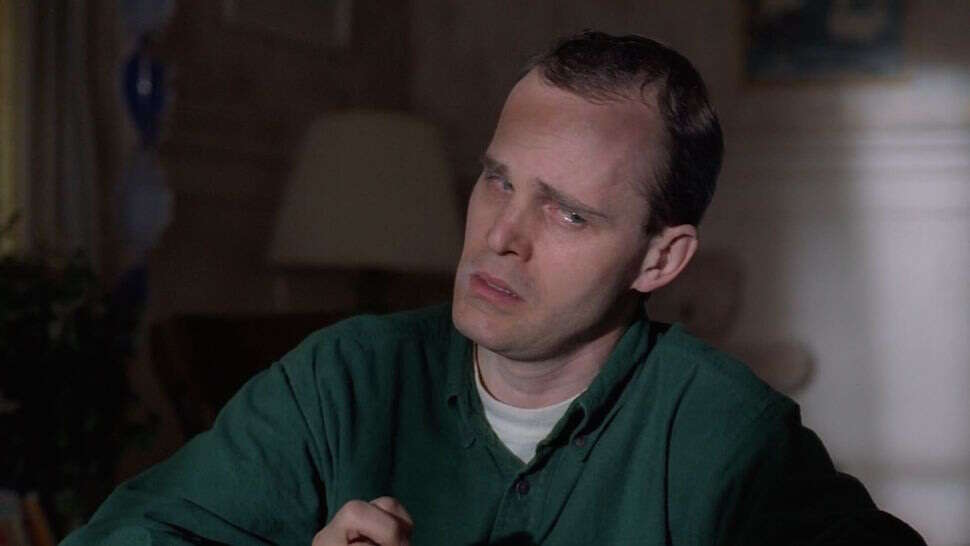 108. "Roland"
Season 1
Certain X-Files episodes live and die on their guest stars, and this late Season 1 episode has a great one in Željko Ivanek, who plays a mentally challenged janitor telepathically controlled by a dead scientist. Series composer Mark Snow's theme for the Roland character is equally superb, at once childlike and ominous.
107. "Daemonicus"
Season 9
The first official Doggett-Reyes case of The X-Files (Scully is now off teaching at Quantico) centers on a mental patient with literal ties to the underworld. A very solid scare ep with some great visuals and a quite memorable projectile-vomit sequence.
106. "F. Emasculata"
Season 2
This is a gross-out episode par excellence, and Mulder and Scully investigate a viral breakout at a prison, and then chase after one of the infected escaped inmates. Exploding pustules are prevalent, and the guest cast includes American Graffiti's Charles Martin Smith and Breaking Bad's Dean Norris.
105. "Wetwired"
Season 3
A signal transmitted via television makes people murderously paranoid. Among the affected is Scully, who becomes convinced Mulder is out to get her. Gillian Anderson gives good unhinged in this suspenseful episode written by the series' visual effects supervisor Mat Beck.
104. "Biogenesis"
Season 6
Multiple friends and enemies return in this first part of a three-episode mythology story as Mulder is driven mad by an alien artifact and Scully discovers what seems to be a crashed spaceship on the West African Coast. It's an intriguing beginning to one of the series' most deliriously overstuffed arcs.
103. "The Sixth Extinction"
Season 7
While Mulder deteriorates in a hospital due to alien artifact exposure, Scully researches the spaceship she discovered at the end of Season 6, finding it contains passages from various scientific and religious texts. Could alien life have an Earthly origin? Very much a middle episode, though still gripping in all its jam-packed craziness.
102. "The Sixth Extinction II: Amor Fati"
Season 7
The "Biogenesis"-"Sixth Extinction" arc comes to an end with a Duchovny-cowritten episode that casts Mulder as kind of Christ figure, with the Smoking Man as his interrogator/guide. An epic and intimate journey with an especially tender climactic conversation between Mulder and Scully that hints at some fervently melodramatic narrative twists to come.
101. "Demons"
Season 4
Mulder wakes up covered in blood, with no memory of how he got where he is. With Scully's help he traces his whereabouts over the past few days, all the while having flashes of a young Cigarette Smoking Man (Chris Owens) arguing with his father and mother about his sister Samantha. Mulder's true paternity was one of the biggest mysteries in the series, and this riveting episode is one of the clearest indicators of where that answer lies.

100. "The Truth"
Season 9
Smack-dab in the middle of this list is the series' controversial finale in which Mulder is put on trial to defend himself and his decade of work on the X-Files. Much of the trial itself tends toward lethargic exposition, but it's bookended by some of the show's finest scenes, especially the final conversation between Mulder and Scully (a mirror of the pilot episode's standout motel room sequence), which puts a profoundly hopeful spin on an extremely dire situation.
99. "John Doe"
Season 9
Agent Doggett wakes up south of the border and slowly begins to remember what happened. This Vince Gilligan-penned installment is a superb showcase for Robert Patrick, and one of only two episodes during the series helmed by a woman (in this case, future Breaking Bad house director Michelle MacLaren).
98. "Unruhe"
Season 4
A clever narrative hook (psychic photography) and a truly scary villain (Pruitt Taylor Vince's imposing serial killer Gerry Schnauz, who has a tense battle of wits with Scully) make this an especially memorable standalone. It's also the first episode to hint at the cancer diagnosis -- revealed mid-season 4 -- that will turn Scully's world upside down.
97. "Unusual Suspects"
Season 5
The series goes back to 1989 to show how the conspiracy-obsessed trio known as The Lone Gunmen came to be. A comic delight -- the Mulder cell phone gag absolutely slays -- with especially inspired uses of Mulder's informant X (Steven Williams) and Richard Belzer, crossing over as Detective John Munch from NBC's Homicide: Life on the Street.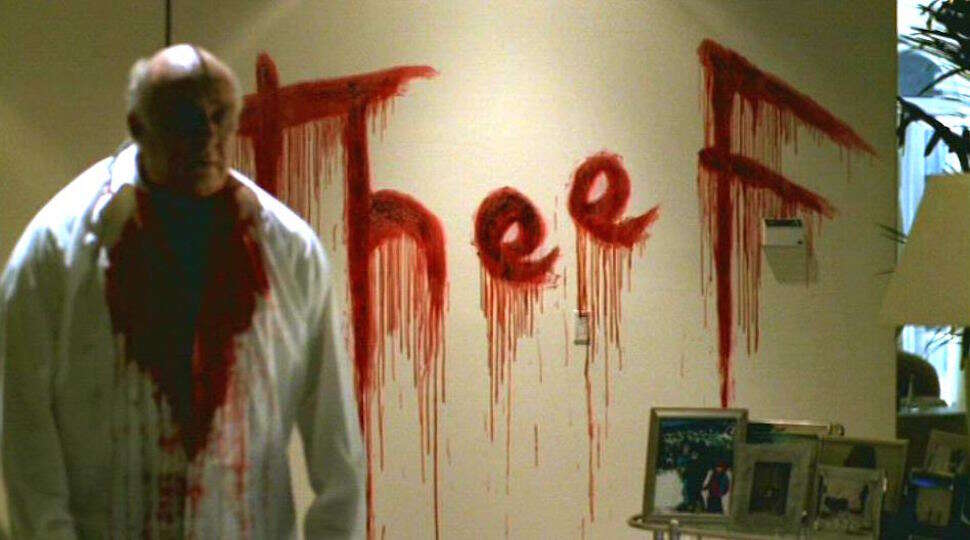 96. "Theef"
Season 7
This nerve-jangling standalone features the ever-creepy Billy Drago as a voodoo practitioner avenging his wife's death at the hands of a wealthy physician (James Morrison). It's expertly directed by series regular Kim Manners and offers some beautifully subtle insights into the Mulder-Scully dynamic.
95. "Darkness Falls"
Season 1
After a team of loggers disappears, Mulder and Scully find themselves trapped in the woods with some bickering humans (Duchovny's best bud Jason Beghe and Deadwood alum Titus Welliver among them) and some luminescent, ravenous green insects that only come out at night. A queasily satisfying installment.
94. "Field Trip"
Season 6
Mulder and Scully do 'shrooms. Unintentionally. While the agents investigate two bodies found desiccated in a field, they inhale some hallucinogenic spores. It's fun to watch the duo think their way out of a situation where their senses can't be trusted.
93. "Quagmire"
Season 3
Mulder and Scully look into the case of an American Loch Ness monster. It's a solid procedural made essential by a mid-episode conversation between the agents during which they wax philosophical about Herman Melville's Moby-Dick and note the similarities between their work on the X-Files and Captain Ahab's quixotic quest. Also, Scully's pet Pomeranian Queequeg meets a sad end.
92. "Hollywood A.D."
Season 7
In Duchovny's second directorial effort for the series, an investigation into the "Lazarus Bowl," which apparently has the words of Christ embedded in its grooves, leads the agents on a strange journey that climaxes in Hollywood, where a movie about their work is being made. The faux Mulder and Scully played by guest stars Garry Shandling and Téa Leoni (Duchovny's then-wife) provide much memorable comic fodder.
91. "Three Words"
Season 8
His abduction experience at an end, Mulder attempts reassignment to the X-Files. FBI brass forces him to go rogue in order to investigate the latest bit of extraterrestrial derring-do. A good mythology episode that sets up Mulder's eventual exit from the unit he's devoted his life to.
90. "Per Manum"
Season 8
Scully and Doggett look into the cases of several women who may have been impregnated with alien babies. In flashback, we see how Scully found herself pregnant. This episode also introduces Doggett's ultimately villainous informant, Knowle Rohrer (Adam Baldwin).
89. "This Is Not Happening"
Season 8
Mulder is finally returned to Earth in this gripping mythology installment that sees the return of alien healer Jeremiah Smith (Roy Thinnes) and ends on the mother of all cliffhangers. Prepare to scream at the heavens like Scully.
88. "Deadalive"
Season 8
Scully comes to believe that post-abduction Mulder is not dead but in a kind of chrysalis state that, if left untreated, will turn him into a murderous alien. The finale, in which the two agents are finally reunited, is a tear-duct-stoking tour de force.
87. "Tunguska"
Season 4
Mulder and Scully's nemesis Alex Krycek (Nicholas Lea) returns with tales of a rock containing the black oil alien introduced in "Piper Maru"/"Apocrypha." This episode and the follow-up, "Terma," feel especially epic in scope -- Mulder winds up at a Russian gulag producing a black oil antidote -- even if the mythology is starting to get somewhat narratively senseless.
86. "Terma"
Season 4
In the conclusion to "Tunguska," a long-retired KGB agent is tasked with destroying the rock containing the black oil virus. Mulder, meanwhile, escapes from the Russian gulag, returns to help Scully deal with a Congressional inquiry panel, and then does everything possible to get that rock back. Deliriously entertaining, no more so than when "ratboy" Alex Krycek, in a beautiful bit of poetic justice, loses an arm.
85. "Trust No 1"
Season 9
One of the best later-years episodes sees Scully bringing Mulder home after she meets a mysterious man (Terry O'Quinn) who says he has information on the government "super soldier" program that formed the narrative basis for much of Seasons 8 and 9. It's emotional, with an especially affecting teaser sequence told in still pictures and poetic voiceover.
84. "Release"
Season 9
Doggett meets an FBI cadet who possesses unique insight into the case of his missing son. This poignant story arc conclusion sports moving scenes between Doggett and his ex-wife, played by Robert Patrick's real-life spouse Barbara, and one of Mark Snow's best musical cues -- searing, soaring, and powerful.
83. "The End"
Season 5
The series' Vancouver years come to a close (and the first movie is set up) with this wrenching episode in which Mulder and Scully find a "key" to the X-Files in the form of a mind-reading boy, Gibson Praise (Jeff Gulka). The agents pay dearly for their investigation, which comes to a close thanks to a fiery intervention by the Cigarette Smoking Man.
82. "Little Green Men"
Season 2
The second-season premiere sees the X-Files closed and Mulder and Scully on separate turf. Reassignment doesn't stop them from pursuing a lead about some alien goings-on in Puerto Rico. A terrific palate cleanser for the dramatic twists to come, this is the first episode to show actual scenes of the abduction of Mulder's sister Samantha.
81. "Redux"
Season 5
The season premiere sees Scully researching the cause of her cancer while Mulder gains access to a secret Pentagon facility where he learns that aliens may not be behind many of the events he's investigated. A nice example of the potent themes that the series could explore with the two agents on separate ground.
80. "Redux II"
Season 5
The "Gethsemane"/"Redux" arc comes to a close with this intimate and tender episode as Mulder gains the upper hand on the people who have been hampering his investigations and Scully prepares to succumb to her cancer. Many tears are shed (and not just by the characters).
79. "Essence"
Season 8
The last two-parter until the series finale to feature both Mulder and Scully sees the return of Billy Miles (Zachary Ansley), an alien super soldier out to destroy Scully's unborn baby. A suspenseful and propulsive installment.
78. "Existence"
Season 8
Scully prepares to give birth to her baby while Mulder (making his final full appearance on the show until the series finale) and Skinner have a showdown with the duplicitous Alex Krycek. It features an interaction between Mulder and Scully that was eight, long years in the making.
77. "Folie à Deux"
Season 5
Another superb standalone from Vince Gilligan, this episode has Mulder and Scully looking into the case of an insect-like creature that only a few people are able to see. And as is so often the case with Gilligan's installments, the partners' relationship is put under a revealing microscope.
76. "Eve"
Season 1
Two seemingly identical murders are committed coasts apart, and Mulder and Scully determine the culprits may be a pair of girls who look exactly the same. Creepy in the extreme, this installment features a superbly unhinged turn by guest star Harriet Harris as the doctor who has a mysterious connection to both youngsters.
75. "William"
Season 9
David Duchovny directed this heartrending episode in which a deformed man claiming to be Mulder approaches Scully, opening up old wounds and creating entirely new ones. A beautiful calm-before-the-storm installment.
74. "Sleepless"
Season 2
Tony "Candyman" Todd makes a memorable guest turn as a former soldier subjected to experiments that leave him without the need to sleep. This atmospheric installment also marks the first appearances of both the duplicitous Alex Krycek and Mulder's terse new informant X (Steven Williams).
73. "Dreamland"
Season 6
The first installment of a hilarious two-parter sees Mulder mysteriously switch bodies with a low-level Man in Black named Morris Fletcher (Michael McKean), who works at Area 51. The episode's highlight is a Duck Soup-inspired bit of lunacy between Duchovny and McKean in front of a full-length vanity mirror.
72. "Dreamland II"
Season 6
More comic hijinks ensue in the finale to the body-switching adventures of Mulder and Area 51 agent Morris Fletcher (Michael McKean). Most interesting about the episode is how it debunks (in a relatively serious manner) the importance of Area 51 to Mulder's ongoing quest.
71. "Requiem"
Season 7
Mulder and Scully return to the site of the first case they ever investigated, leading to a most wrenching close encounter and an especially shocking narrative twist. Entertaining as many Season 7 mythology episodes are, there is occasionally a sense that wheels are being spun; this installment puts everything solidly back on track.
70. "Within"
Season 8
Mulder has been abducted, Scully is pregnant by mysterious means, and a new agent, blue-collar former cop John Doggett (Robert Patrick), is assigned to "assist" Scully in the search for Mulder. The new duo's chilly antagonism, and Mulder's cringe-inducingly graphic torture at the hands of unseen extraterrestrials, breathes new propulsive life into the series.
69. "Without"
Season 8
Scully and Doggett's search for Mulder hits a dead-end, in large part because of actor Brian Thompson's recurring, shape-shifting alien bounty hunter. A new era of The X-Files intriguingly begins.
68. "Roadrunners"
Season 8
One of the most disturbing episodes of The X-Files ever sees Scully stumble across a Utah cult that worships a slug-like creature they believe to be the second coming of Christ. Of course it needs to inhabit a human host first, and Scully is a prime candidate. Designed to make you go "Yuck!"… in a good way.
67. "Kill Switch"
Season 5
The first episode penned by cyberpunk icon William Gibson follows Mulder and Scully as they team up with a snarky goth hacker to bring down an artificially intelligent computer. An exceedingly fun episode, with a detour into a virtual reality zone where Mulder loses some pieces of himself and Scully shows off several kick-ass kung fu moves.
66. "Conduit"
Season 1
This is the first episode to really delve into the disappearance of Mulder's sister Samantha, following our intrepid agents to Iowa where they investigate a similar case of alien abduction. Guest star Carrie Snodgress is especially affecting as the missing teenager's strong-willed mother.
65. "How the Ghosts Stole Christmas"
Season 6
Mulder and Scully spend Christmas exploring a haunted house lorded over by two ghosts who interrogate them about their "paramasturbatory" pursuits and generally try to drive them crazy. A boisterous episode elevated by the presence of guest stars Edward Asner and Lily Tomlin as the mischievous spectres.
64. "Monday"
Season 6
After a bank robbery gone awry, Mulder and Scully are caught in a time loop that keeps ending in their deaths. A strung-out woman turns out to be their only hope for survival. A stalwart sci-fi plot that nonetheless makes for a moving standalone.
63. "Piper Maru"
Season 3
The black oil alien makes its first appearance in this excellent mythology episode (the first of two) that begins when a French salvage vessel discovers a sunken WWII fighter plane at the bottom of the ocean… with the pilot still alive! Trivia buffs should note that the installment was named after Gillian Anderson's then-infant daughter.
62. "Apocrypha"
Season 3
The follow-up to "Piper Maru" closes things out in gripping fashion with the black oil alien brought back to its spaceship (with Alex Krycek's unwilling assistance) and Scully catching the man who killed her sister Melissa in the Season 3 premiere.
61. "Død Kalm"
Season 2
One of the most underrated episodes of the series sees Mulder and Scully trapped on a ghost ship where they begin to age rapidly. It's a stirring exploration of mortality.
60. "Je Souhaite"
Season 7
Vince Gilligan made an auspicious directorial debut for the series with this extremely funny episode about a sarcastic genie wrapped in a carpet instead of trapped in a lamp. The sequence in which she grants Mulder's wish for "world peace" is especially incisive and hilarious.
59. "Drive"
Season 6
Wherefore the origins of Vince Gilligan's superb AMC series Breaking Bad? Look no further than this stellar episode penned by Gilligan and guest-starring that show's lead, Bryan Cranston (excellent, of course), as a man who needs to keep moving so his brain won't explode. A ridiculous premise (Speed but with a man instead of a bus) made unbearably touching in its execution.
58. "Patient X"
Season 5
Mulder, who no longer believes in alien abduction, meets an abductee, Cassandra Spender (Veronica Cartwright) who tries to convince him otherwise. The episode introduces new antagonists (both Chris Owens' Jeffrey Spender -- Cassandra's son -- and the faceless rebel aliens who wield metallic igniters), and widens the scope of the conspiracy involving the mysterious Syndicate and their hunt for a vaccine to counteract the destructive effects of the black oil.
57. "The Red and the Black"
Season 5
In the followup to "Patient X," both Mulder and Scully's beliefs are tested as Cassandra disappears and the Syndicate uses Mulder's female informant, Marita Covarrubias (Laurie Holden), as their latest vaccine test subject. A lot of moving pieces fall into place in this episode and, most deliciously of all, an old antagonist thought dead makes a triumphant return.
56. "Fallen Angel"
Season 1
While investigating the purported UFO crash, Mulder meets Max Fenig (Scott Bellis), an alien abductee with a charmingly paranoid personality. It's a terrific early years episode unburdened by the narrative heaviness (not always a bad thing) of the later mytharc installments. Fenig would return (albeit in a mostly silent role) in the Season 4 two-parter "Tempus Fugit" and "Max."
55. "Nisei"
Season 3
Mulder and Scully discover the secret train system that the Syndicate is using to conduct covert experiments on alien corpses. A first-rate mythology episode all around, followed by the equally excellent "731."
54. "731"
Season 3
While Mulder tangles with an assassin on one of the Syndicate's trains, Scully discovers an abandoned West Virginia factory where failed alien-human hybrids are hiding out from death squads. This choice mythology episode was reportedly instrumental in securing director Rob Bowman's place at the helm of the first X-Files movie.
53. "Oubliette"
Season 3
This sad, suspenseful episode focuses on the psychic connection between a kidnapped teen and a damaged woman (Tracey Ellis) who was abducted by the same man years before. The magnificent Ellis (who would return as a different, no less affecting character in Season 9's "Audrey Pauley") grounds the supernatural elements in exquisite, lived-in heartbreak.
52. "4-D"
Season 9
John Doggett goes into a coma after being shot in the line of duty, and Monica Reyes becomes convinced that her partner's attacker is traveling between parallel universes in order to kill. An emotional episode for the second pair of X-Files agents.
51. "Talitha Cumi"
Season 3
The Season 3 finale is one of the best mytharc episodes, with intriguing, dramatic possibilities (in large part revolving around Mulder's parentage) elevated by superbly directed sequences, like a dialogue-free sequence in which a group of men in black infiltrate a Social Security office, and an extended, Dostoyevsky-inspired exchange between the Cigarette Smoking Man and the rebellious alien Jeremiah Smith.
50. "all things"
Season 7
Gillian Anderson made her writing and directing debut with this searching, soulful episode in which Scully meets an old lover by chance and is forced to reckon with her place in life and work. Very much an anomalous installment in mood and style, but an excellent character piece. (And it features a great use of Moby's "The Sky is Broken," from his 1999 album, Play.)
49. "Audrey Pauley"
Season 9
A sort of spiritual sequel to "4-D," this episode sees Reyes at death's door (trapped in a kind of doll's house limbo) and Doggett doing everything he can to save her. An installment that features expressive direction by Kim Manners and another terrific guest turn by Tracey Ellis (formerly seen in Season 3's "Oubliette") as the introverted title character, who assists Doggett in his quest.
48. "Leonard Betts"
Season 4
In this game-changing standalone, Mulder and Scully investigate the case of a man, Leonard Betts (Paul McCrane), who has a literal hunger for cancerous tissue and can regenerate any part of his body. It seems like any old X-File -- an especially gory and tense one -- until the jaw-dropping finale when Scully makes a shocking discovery.
47. "Never Again"
Season 4
Scully goes off-grid during a case and has a (implied) one-night stand with Ed Jerse (Rodney Rowland), a disturbed man whose tattoo is talking to him and instructing him to kill women. This formidable standalone was originally to be helmed by Quentin Tarantino (who had to pass due to an ongoing dispute with the Director's Guild of America), and yes, that is a malevolent Jodie Foster as the voice of Jerse's tattoo.
46. "Memento Mori"
Season 4
Scully is officially diagnosed with cancer (a result of her abduction experience in Season 2), so she and Mulder investigate the links between her illness and a group of women abductees who died of a similar ailment. An unbearably moving episode with a standout performance by Anderson.
45. "Redrum"
Season 8
Doggett and Scully are mostly in the background of this sterling standalone in which a prosecutor (Terminator 2's Joe Morton) must prove he is innocent of murder while moving backwards in time. An insanely clever hour that reaches a potently sorrowful conclusion.
44. "Die Hand Die Verletzt"
Season 2
The first episode helmed by the series' most frequent director, Kim Manners, was this superbly scary standalone about small-town devil worshippers who piss off their lord and master Satan. This installment also marked the departure of writers Glen Morgan and James Wong, who went off to create the short-lived series Space: Above and Beyond, then returned after it was cancelled to write several Season 4 episodes.
43. "Sein und Zeit"
Season 7
Agents Mulder and Scully look into the case of a little girl who disappeared from her home under mysterious circumstances. Though they eventually arrest a culprit, Mulder comes to believe her soul was taken by kindly spirits known as "walk-ins" and that this may somehow be connected to the abduction of his own sister, Samantha. A nicely creepy prelude to the devastating follow-up, "Closure."
42. "2Shy"
Season 3
This very underrated Monster-of-the-Week story follows Virgil Incanto, a creature with an insatiable hunger for human flesh who scours Internet dating sites for potential victims. Timothy Carhart is alternately charming and horrifying as the antagonist, and the episode features a chilling final scene in which he attempts to justify his appetites to Scully.
41. "The Host"
Season 2
In this justly beloved standalone, Mulder and Scully stumble upon a sewer-dwelling, human-sized parasite -- the so-called Flukeman -- whose bite infects its victims with diseased worms. The man behind the creature mask is eventual X-Files writer Darin Morgan, perhaps the series' best-loved writer.
40. "E.B.E."
Season 1
Information from Mulder's contact Deep Throat (Jerry Hardin) leads Mulder and Scully on a cross-country chase after a truck that may be carrying an extraterrestrial biological entity. The first truly perfect mythology episode, notable for the haunting shades added to Hardin's character and the introduction of that beloved trio of conspiracy theorists, The Lone Gunmen.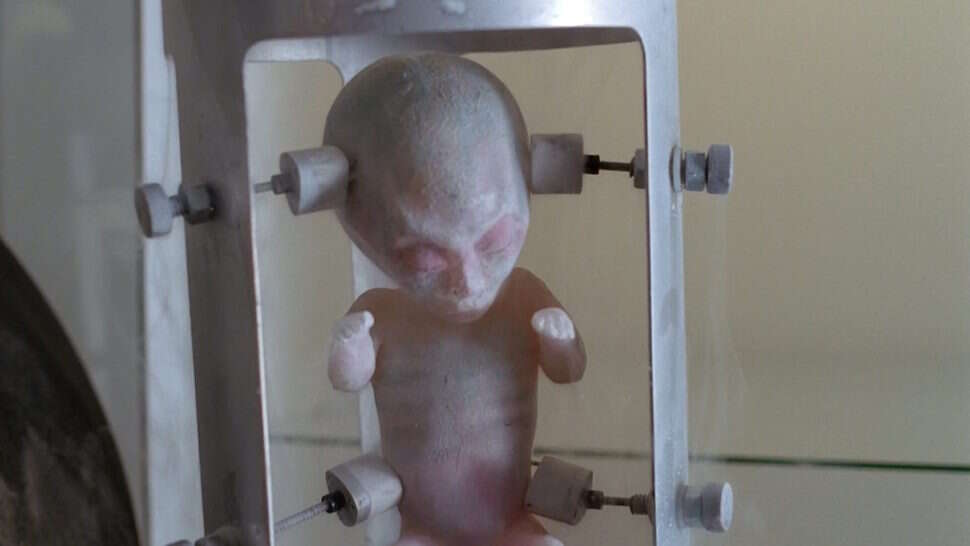 39. "The Erlenmeyer Flask"
Season 1
Season 1 concludes in spectacular fashion, as Mulder discovers a warehouse filled with human-alien clones (the first piece in the larger mytharc puzzle), Scully infiltrates a government facility housing extraterrestrial embryos, and Deep Throat utters the chillingly iconic line, "Trust no one."
38. "Irresistible"
Season 2
A superb showcase for Gillian Anderson, this standalone tells of Scully's life-altering encounter with the death fetishist Donnie Pfaster (Nick Chinlund, terrifying in the extreme), who would return in Season 7's entertaining, but lesser sequel episode "Orison." Carter says writing this story inspired him to create his (excellent) criminal profiler series Millennium, starring Lance Henriksen.
37. "Two Fathers"
Season 6
Cassandra Spender (Veronica Cartwright) returns for the ending of the series' initial mythology arc. "Two Fathers" reveals the name of the Cigarette Smoking Man and provides much insight into the shadowy Syndicate's dealings with the alien colonizers.
36. "One Son"
Season 6
All hell breaks loose as the Syndicate begins colonizing Earth, only to be stopped in its tracks by faceless, flame-wielding alien rebels. Mulder and Scully fascinatingly remain on the outside of most of the action, forced to bear witness after the fact to these horrifying events and then speculate on the best way to go forward.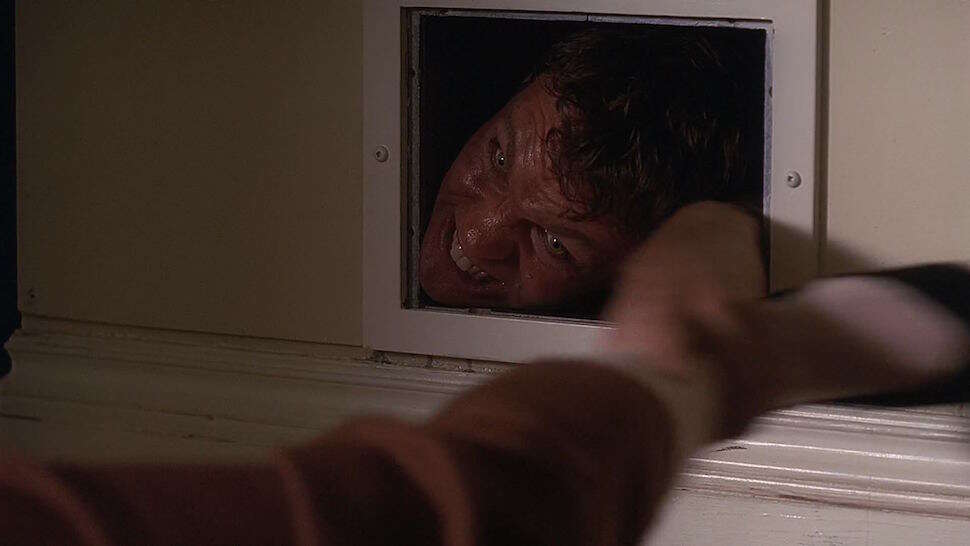 35. "Squeeze"
Season 1
The first standalone episode of the series tells the tale of a liver-eating mutant, Eugene Victor Tooms (Doug Hutchison), who can contort his body to fit into the smallest spaces. Excellent in almost every way, and a nice solidification of Mulder and Scully's beguiling believer-skeptic dynamic.
34. "Tooms"
Season 1
This sequel to "Squeeze" is even better than its predecessor, with Mulder and Scully forced to stake out liver-eating mutant Eugene Victor Tooms (Doug Hutchison) after he is released from a mental hospital. The gory escalator finale is especially satisfying.
33. "Ice"
Season 1
An exceptional variation on The Thing, this standalone sees Mulder and Scully stuck in an Alaskan outpost with a parasite that makes its victims murderously aggressive. As the tension builds, the increasing levels of trust between our lead agents makes the heart swoon.
32. "Duane Barry"
Season 2
Steve Railsback plays the eponymous alien abductee who fatefully enters Mulder and Scully's lives when he takes several people hostage at a travel agency. This was the first episode Chris Carter both wrote and directed for the series, and it's a doozy.
31. "Ascension"
Season 2
Alien abductee Duane Barry (Steve Railsback) kidnaps Scully and Mulder is in hot pursuit. A riveting and agonizing installment, with an excruciating confrontation between Barry and Mulder as the latter comes to terms with what has happened to his beloved partner.
30. "One Breath"
Season 2
Months after Scully's disappearance, she suddenly appears, in a coma, in a Washington DC hospital and Mulder must come to terms with the possibility of losing her forever. This harrowing episode features one of Duchovny's finest performances, and introduces Scully's endearingly hippy-dippy sister Melissa (Melinda McGraw), who sadly isn't long for the series.
29. "Home"
Season 4
Mulder and Scully head to a small Pennsylvania town where a family of inbred boys called 'The Peacocks" is keeping a woman prisoner, impregnating her, and then killing the children. There's more to the story than that. This terrifying standalone -- which features a brutal extended murder sequence set to a cover of Johnny Mathis' "Wonderful! Wonderful!" -- was so controversial when it first aired that Fox insisted it would never broadcast it again. They changed their minds many years later.
28. "Anasazi"
Season 2
The Season 2 finale is a busy, bustling affair as Mulder and Scully are handed encrypted files written in Navajo that contain major insights into the government conspiracy to hide the existence of extraterrestrials. It all leads to a train car buried in a New Mexico rock quarry where a fiery cliffhanger awaits.
27. "The Blessing Way"
Season 3
Mulder is discovered barely alive by the Navajo who led him to the rock quarry at the end of "Anasazi." While he recovers (and has visions) via a Native American healing ritual, Scully discovers a chip in her neck that was likely implanted during her abduction. It's a thrillingly tense installment, with another jaw-dropping cliffhanger, involving a standoff between Scully and FBI Assistant Director Walter Skinner.
26. "Paper Clip"
Season 3
The concluding episode of the mythology arc begun at the end of Season 2 sees Mulder and Scully discovering an underground filing system where the government keeps a catalog of everyone vaccinated against smallpox. Also, Mulder encounters the suave, new antagonist Well-Manicured Man (John Neville), and Assistant Director Skinner tells the Cigarette Smoking Man to "pucker up and kiss my ass." Just amazing.
25. "Tithonus"
Season 6
A gorgeously meditative standalone, this episode follows Scully to New York City where a photographer cursed with immortality attempts to photograph the Grim Reaper so he can finally die. Geoffrey Lewis is is wonderful as the weary shutterbug and he makes for a terrific sparring partner with Scully as they discuss at great length whether anyone can truly have too much life.
24. "Deep Throat"
Season 1
The series' second episode sees Mulder and Scully investigating the disappearance and reappearance of several military pilots, and also introduces the mysterious character Deep Throat, who acts as Mulder's informant for much of the first season. This sets the template for the mythology episodes to follow, and features a killer final scene in which Deep Throat casually suggests that aliens have been here "for a long, long time."
23. "Closure"
Season 7
The conclusion to the story begun in "Sein und Zeit" sees Mulder finally gaining clarity on his sister Samantha's disappearance, thanks to a psychic detective played by Anthony Heald. A deeply moving installment, especially notable for how it reveals the full, demonic scope of the Cigarette Smoking Man's motivations.
22. "Badlaa"
Season 8
A legless Indian beggar, brilliantly played by Deep Roy, is able to literally crawl inside fat-cat Americans and devour them from the inside. After he insinuates himself into a small American town, Scully and Doggett come calling. A provocative standalone that deals with Western-shaped prejudices, and also fascinatingly explores Scully's ingrained inability to make Mulder-like leaps of logic.
21. "Bad Blood"
Season 5
Mulder and Scully have conflicting viewpoints on the case of a pizza delivery boy (and maybe-vampire) who ended up dead on their watch. Sheer hilarity, this Vince Gilligan-penned standalone features a bucktoothed guest turn from Luke Wilson and a stunned Mulder singing the theme from "Shaft."
20. "Small Potatoes"
Season 4
Five West Virginia babies have been born with tails, and Mulder and Scully determine the culprit is the lowly janitor Eddie Van Blundht (Darin Morgan), an unexceptional man except for the fact that he can shapeshift. Another comic gem, this episode hits a high when Van Blundht disguises himself as Mulder and attempts to woo Scully.
19. "Milagro"
Season 6
A creepily captivating John Hawkes plays Mulder's neighbor, Philip Padgett, an author whose words are murderously alive. When he becomes romantically attracted to Scully, he attempts to write her into loving him. A very meta and wonderfully macabre episode.
18. "Sunshine Days"
Season 9
Vince Gilligan wrote and directed the series' last standalone episode in which an antisocial man (played by Lost's Michael Emerson) psychically recreates his home as an exact replica of the Brady Bunch house. It's a humorous and moving testament to Gilligan's time on The X-Files and a nice sendoff for the Doggett and Reyes characters, who take more of a backseat in the series finale.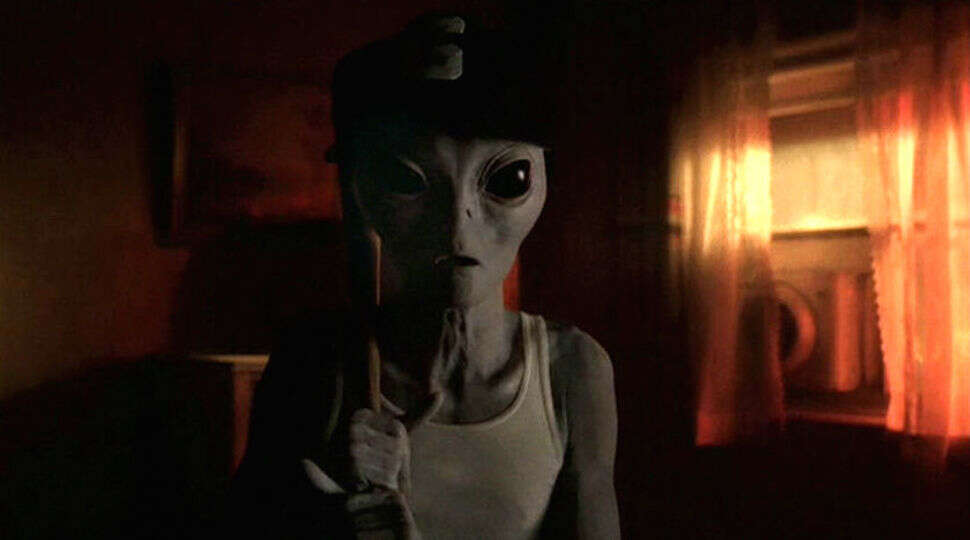 17. "The Unnatural"
Season 6
David Duchovny's first directorial effort is the charming and poignant story of an extraterrestrial (Jesse L. Martin) who disguises himself so he can play baseball in the Negro leagues in 1947. But his black skin makes him an alien of another kind. Not-so-fun fact: Mulder's contact, Arthur Dales (usually played by Darren McGavin), has a major supporting role, but after McGavin suffered a stroke he had to be replaced by M. Emmet Walsh.
16. "Pilot"
Season 1
The one that started it all. Even in the context of all that follows, the pilot episode of The X-Files, in which the freshly partnered Mulder and Scully investigate a series of abductions in Oregon, still manages to intrigue and inspire. The two actors' chemistry is immediately evident, nowhere more so than in the intimate motel room scene where Mulder lays out the particulars of his obsessive crusade.
15. "War of the Coprophages"
Season 3
Even the "worst" Darin Morgan-penned episode is close to a masterpiece. What this installment -- in which Mulder and Scully investigate reports of killer cockroaches -- lacks in Morgan's keenly bleak insights into human nature, it makes up for in the sheer hilarity of its sight gags, from a buxom scientist named Bambi to the image of Mulder and Scully covered head to toe in dung.
14. "Musings of a Cigarette Smoking Man"
Season 4
The series' main antagonist gets an episode all his own, and it's a tragicomic delight. Whether we're supposed to take everything we see at face value -- did the Smoking Man really shoot John F. Kennedy? Does he continue to prevent the Buffalo Bills from winning the Super Bowl? -- is beside the point. Instead, a trenchant study of the loneliness that comes with power. All this and a gut-busting parody of Forrest Gump's "Life is like a box of chocolates" speech? A keeper.
13. "Pusher"
Season 3
Mulder and Scully face off with a man who can "push" his will onto others. Vince Gilligan's second episode for the series after Season 2's "Soft Light" is unbearably intense, especially during the climax when Scully desperately tries to talk Mulder out of a game of Russian roulette.
12. "Colony"
Season 2
The first part of the finest mythology two-parter sees Mulder and Scully facing off with the shape-shifting alien bounty hunter, who is killing several identical-looking abortion doctors. Also, Mulder's abducted sister Samantha (Megan Leitch) is returned… or so she says.
11. "Humbug"
Season 2
Darin Morgan's first script for The X-Files was this mordant murder mystery set in a Florida town populated by circus freaks. This was the episode that showed the series could genuinely have a funny bone, though no other writer could ever quite attain Morgan's profound mix of buffoonery and pessimism.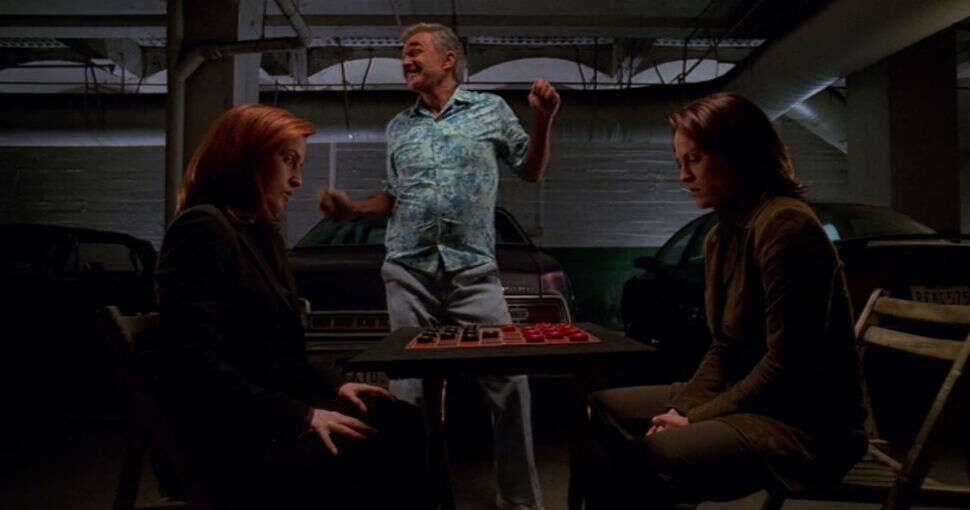 10. "Improbable"
Season 9
Chris Carter has often described one of the main themes of The X-Files as "the search for God." In this playful episode, which Carter wrote and directed, Scully, Doggett, and Reyes get to meet the creator himself -- a benevolent deity played with much charm and insouciance by Burt Reynolds -- while investigating a murder with numerological implications. Resembling a Jacques Demy musical (there are scenes scored to bouncy songs from an album by French talk show host/pop musician Karl Zéro), it's the first installment of the last season to have a pronounced air of finality about it.
9. "The Post-Modern Prometheus"
Season 5
For this riff on Frankenstein, writer-director Chris Carter threw a bunch of elements into a blender (a two-faced monster obsessed with Cher, the guy who played J. Peterman on Seinfeld, a torch-bearing mob, women getting pregnant by mysterious means, and The Jerry Springer Show) into a blender. He emerged with a magnificent installment, shot in luminous black and white, that manages to be both hilarious and tender, with a climactic dance number -- in which Mulder and Scully get closer than they ever have before -- that leaves you with a song in your heart.
8. "Triangle"
Season 6
The best episode Chris Carter ever wrote (and directed as well) is this deliriously entertaining time-travel episode in which Mulder gets lost in the Bermuda Triangle and ends up on a WWII-era passenger ship that's been taken over by Nazis (many of whom assume the form of people he knows, from Walter Skinner to the Cigarette Smoking Man). Meanwhile, in the present day, Scully attempts to find Mulder's whereabouts and save him. Inspired by Alfred Hitchcock's Rope, Carter shot each act (with the exception of the final one, which makes sublime use of split-screen) in what appears to be a single-take. A glorious installment that culminates in a moment between Mulder and Scully (or her 1940s doppelganger, anyway) that many fans had long been clamoring for.
7. "X-Cops"
Season 7
Yes, this is an episode of The X-Files shot in the style of the Fox reality series COPS. Vince Gilligan was the brainchild behind this installment in which Mulder and Scully go hunting for a spirit that assumes the form of its victims' worst fears. How do you catch a monster that no one person sees in the same way, and can the camera act as a mediator? A dazzling and dense effort.
6. "Via Negativa"
Season 8
The best episode featuring one of The X-Files' later cast members is a terrifying and surreal story that foregrounds John Doggett (Robert Patrick) as he hunts down a cult leader (Keith Szarabajka) who kills people via their dreams. This marked the series debut of director Tony Wharmby, who ratchets up the suspense scene by scene, building to a mesmerizing finale in which Doggett must heroically navigate his own dream space… or die trying.
5. "End Game"
Season 2
Concluding "Colony," Mulder attempts to save Scully from the bounty hunter, loses his sister once again, and heads to Alaska for a final showdown in an abandoned submarine (a truly stunning set). Exciting in every respect, and also featuring a literally head-cracking encounter between Assistant Director Walter Skinner and Mulder's informant X that will make you squeal with delight.
4. "Paper Hearts"
Season 4
David Duchovny gives his finest performance in this Vince Gilligan-penned episode in which Mulder suspects that a child killer, John Lee Roche (a spectacularly chilling Tom Noonan), who he put away years before, is responsible for the disappearance of his sister Samantha. The two actors bring out the best in one another (especially in a scene in which Mulder seethes before he smacks the smug look off of Roche's face), and Anderson is equally great as a more-concerned-than-usual Scully, desperate to protect her partner from going off the deep end.
3. "Beyond the Sea"
Season 1
The first episode that gave Gillian Anderson a real showcase was this Season 1 standalone from Glen Morgan and James Wong in which Scully's father passes away, and her grief carries over to her and Mulder's interrogation of a serial killer (Brad Dourif, magnificently unhinged) with potentially psychic insights into their latest case. The sheer range of Anderson's emotional expression in this episode (from quiet anguish to despairing rage and back again) proved she was no second banana, but the series' bona fide star.
2. "Clyde Bruckman's Final Repose"
Season 3
Guest star Peter Boyle plays a sad-sack, sorta-psychic life insurance salesman who possesses the ability to see how people are going to die. Mulder and Scully attempt to use his talents to solve the case of a serial killer who is targeting clairvoyants. Darin Morgan won an Emmy for his script, as did Boyle for his performance. As with every Morgan episode, it somehow manages to meld drollness (as in a scene in which Bruckman offhandedly admits Mulder will die of autoerotic asphyxiation) with a piercing and profound dolor.
1. "Jose Chung's 'From Outer Space'"
Season 3
The cream of the crop is a Darin Morgan episode, and his final for the series (until the new miniseries' cheekily titled third installment, "Mulder & Scully Meet the Were-Monster"). A case of alien abduction investigated by our intrepid agents is filtered through the perspective of an author, Jose Chung (a fabulous Charles Nelson Reilly, later to reprise the role in an episode of Millennium), who is writing a book on the case. The gags are frequent, hilarious, and inspired. (Among the best are a cigarette-smoking alien, an interrogation scene in which Mulder eats an entire sweet potato pie, and a foul-mouthed detective who says "Bleep" in place of every curse word.) But they're married to a shattering examination of human obsession and loneliness ("We are all… alone," sums up Chung at episode's close). Truly, no other installment of this magnificent series makes you feel so good about feeling so bad.
Sign up here for our daily Thrillist email, and get your fix of the best in food/drink/fun.
Keith Uhlich is a film and television critic based in New York. If he were more of a braggart, he'd say he was The X-Files' number one fan. But he's not, so he won't. Follow him at his personal site The Completist and on Twitter @keithuhlich.