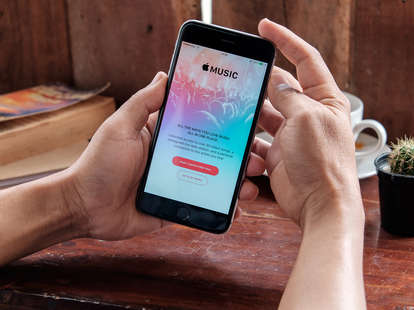 Shutterstock
Shutterstock
It would be easy to write off Apple Music for showing up so late to the online streaming scene, when rivals like Spotify and Rdio have been offering basically the same experience for years. But, as any Apple evangelist will be quick to tell you, when Apple decides to do something, they're gonna try their damnedest to do it better than anyone else. So what exactly does the three-month-old service have to offer that Spotify doesn't?
Remember, no matter who comes out on top in this epic battle for streaming domination, the good news is that neither of them are Tidal.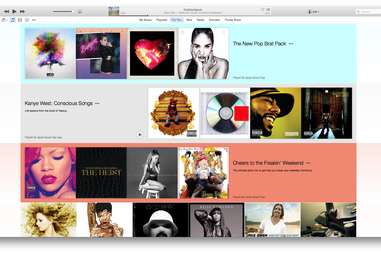 You get music recommendations from real live humans
While both services use technology to curate music recommendations based on your listening history, Apple actually employs a team of music experts to hand-select tracks for users rather than relying on just an algorithm. That means better-curated, more personalized playlists. Power to the people!

Siri can DJ for you
Unlike with Spotify, you can fire up a track, album, or playlist by just asking Siri. Even better, if you can't think of the name of a particular track, just ask her to "play that song from Titanic" or, ya know, whatever you actually want to listen to.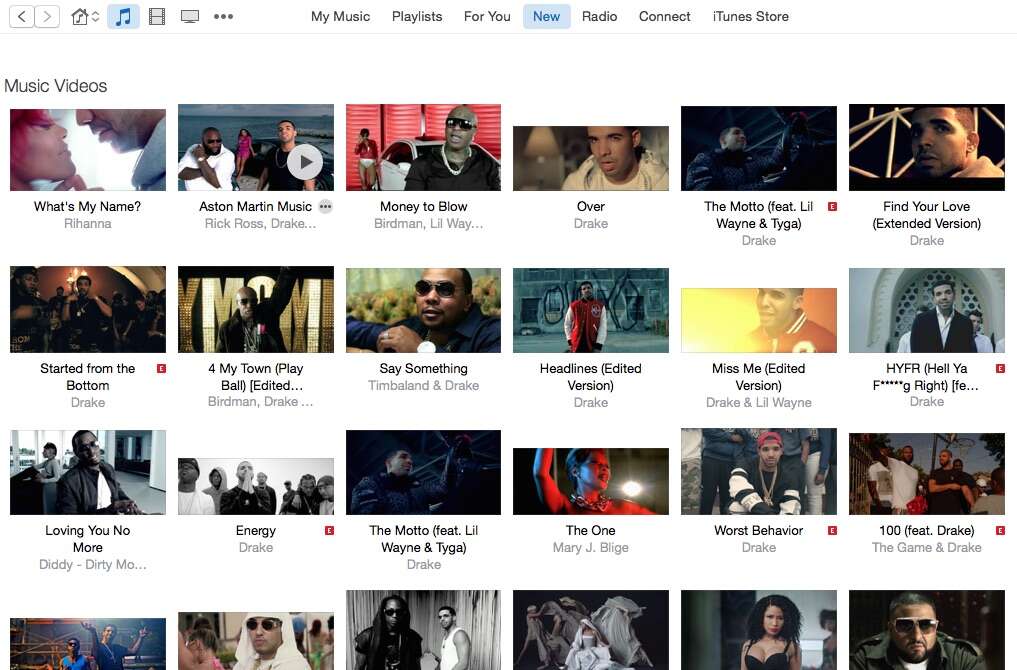 It lets you instantly watch music videos
You know when you're listening to a song and suddenly remember how awesome the video for it is? Apple Music makes it incredibly easy to queue it up and watch in high quality without leaving the desktop or mobile app, thanks to its robust library of music vids on many artists' pages. Just be warned: it's scarily easy to get sucked down a '90s-era TRL-inspired rabbit hole.

You get a longer free trial period
If you just want to try things out before committing to a paid subscription (which will cost you the same amount -- $9.99 per month -- for either service), Apple Music generously grants you three months of gratis access, versus Spotify's 30 days.
It seamlessly integrates with your existing iTunes library
In order to have all the music you've previously purchased available alongside your playlists on Spotify, you need to go through the tedious process of importing it from iTunes. However, with Music, it's automatically integrated into your experience. This is particularly convenient when it comes to material you already purchased from artists who haven't made their full catalog available for streaming, like The Beatles, Prince, and Bob Seger.

It offers a better (and cheaper) family plan
One of Apple Music's biggest selling points when it was first unveiled was its more affordable price point for premium subscriptions, and it still holds true. The Apple Music family plan can be shared by up to six users and runs just $14.99 per month. Spotify's family plan, on the other hand, tacks on an extra $5 for each additional person sharing (on top of the $9.99 initial fee), and limits the number of people who can share an account to five.
You can tune into Apple's exclusive radio station
While both services offer algorithm-dictated "radio stations" that will play music inspired by a particular artist or song of your choosing, Apple Music also offers an exclusive station: Beats 1. The 24/7 streaming station broadcasts from studios in New York, Los Angeles, and London and features shows hosted by an impressive lineup of well-known and celebrity DJs. And if rumors are to be believed, it may only be the beginning of Apple's plans for radio.

You get live updates from your favorite bands
Apple Music's "Connect" feature is a place where artists can post exclusive content like playlists or live performances, provide updates about how an album is coming along, post photos, or just generally engage with fans. It's like being Facebook friends with all your favorite bands.

Two words: Taylor Swift
For the most part, Spotify and Apple have each secured the rights to the same music (roughly 30 million songs), however Apple is in the unique position of having a few exclusives in its arsenal including Taylor Swift, Dr. Dre's The Chronic, and an instrumental version of Nine Inch Nails' The Fragile.
Sign up here for our daily Thrillist email, and get your fix of the best in food/drink/fun.
Joe McGauley is a senior editor for Thrillist Media Group.