How 'Three Billboards' Became the Most Controversial Movie of Oscar Season
Fox Searchlight
Fox Searchlight
This year's Oscar Best Picture race is shaping up to be a battle royale. Where last year's ceremony pitted the coming-of-age drama Moonlight against the romantic musical La La Land, this year's narrative is more unwieldy: Of the nine nominees, Jordan Peele's satirical horror film Get Out, Greta Gerwig's high school comedy Lady Bird, and Guillermo Del Toro's creature feature The Shape of Water all have a fighting chance, with the latter emerging as the frontrunner. But only one movie, Martin McDonagh's revenge saga Three Billboards Outside Ebbing, Missouri, which picked up seven nominations in total including Best Actress for star Frances McDormand and two Best Supporting Actor nods for Sam Rockwell and Woody Harrelson, has become a lightning rod of controversy and debate.
If Three Billboards, which follows McDormand's Mildred Hayes as she seeks justice for the rape and murder of her daughter, were to win Best Picture, could it be this year's Crash? Paul Haggis' ensemble melodrama about racial tension in Los Angeles was praised by critics like Roger Ebert upon release, cleaned up at the box office, and defeated Brokeback Mountain for Best Picture in 2006. Today it's widely derided as one of many examples of the Academy rewarding unworthy films. In 2009, The Atlantic's Ta Nehisi Coates declared it "the worst movie of the decade." Few movies have fallen harder or faster.
In a matter of months, the debate surrounding Three Billboards has been just as heated, with many of the movies of the film's detractors voicing their arguments on social media and writing essays breaking down the film's flaws, particularly those surrounding the movie's treatment of race. If you follow these discussions, the so-called Three Billboards "backlash" might be old news. But if you're just catching up on last year's movies ahead of March's awards, we've prepared the primer below to help you get a handle on the debate.
How did Three Billboards pick up so much awards momentum?
To understand how Three Billboards emerged as an awards season favorite, it's worth looking at the ecosystem from which it emerged. The film premiered at the Venice Film Festival in September and also screened the same month at the Toronto Film Festival, where it won the Audience Award. Recent winners of that particular prize include Oscar contenders La La Land, Room, The Imitation Game, 12 Years a Slave, and Silver Linings Playbook. Often if a movie is a hit with festival-goers in Toronto, there's a chance Oscar talk will follow.
In addition to winning over audiences, the film also picked up positive reviews from critics. Writing for Variety, critic Owen Gleiberman described it as "a quirky emotional puzzle put together by a trickster poet" and praised the performances by McDormand, Harrelson, and Rockwell, who he cheered as "a revelation." A glowing review from Venice for Vanity Fair noted that McDormand's speech to a preacher in the film was "an Oscar clip in the making."
It's not uncommon for movies to ride the momentum generated at festival screenings to the Oscars. When Three Billboards was given a limited release in November by Fox Searchlight, the consensus in most outlets was similar to what viewers had said about the movie in Toronto, with reviewers shining a light on the writing and performances. Though it was more divisive than other Oscar favorites like Get Out or Lady Bird, which both hold 99% fresh scores on Rotten Tomatoes, it was still on its way to being one of the most well-reviewed movies of the year.
The movie's timeliness was also viewed as an asset. In the wake of increased discussions about sexual abuse in Hollywood and beyond, McDormand's role was often noted as a complex, layered study of a woman's righteous anger. "There are better movies in 2017 than Martin McDonagh's dark comedy Three Billboards Outside Ebbing, Missouri," wrote Buzzfeed's Allison Wilmore in a thoughtful essay on the film. "But no performance this year has felt more rawly resonant than Frances McDormand's turn as its caustic heroine, Mildred Hayes."
The combination of relevant themes, positive reviews, and strong box office returns -- the movie has currently grossed over $100 million on a reported $12 million budget -- would likely put Three Billboards on the fasttrack to Oscar glory. Already an award-winning playwright, McDonaugh is hardly a newcomer to the Academy's stage: He won the Best Live Action Short Film award in 2005 for his short Six Shooter and was nominated for Best Original Screenplay in 2008 for the offbeat Colin Farrell crime thriller In Bruges. But the type of attention, prestige, and acclaim heaped on Three Billboards was new for his relatively small filmography. (His last movie, 2012's dark comedy Seven Psychopaths, came and went quietly.) The heightened scrutiny was also new.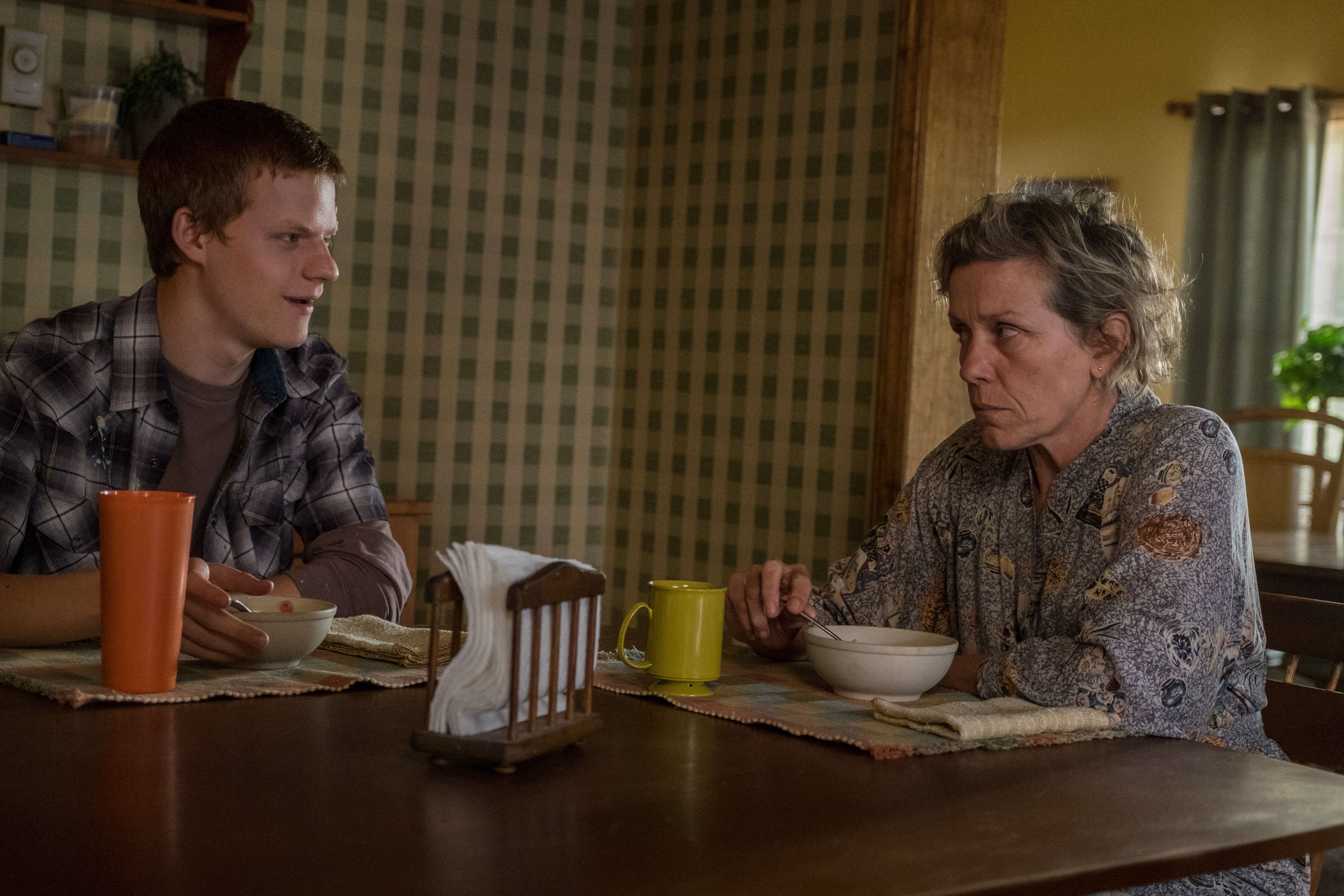 Why do many critics dislike Three Billboards?
Despite picking up the top honors at the SAG Awards and the Golden Globes this January, the conversation around Three Billboards had already shifted towards a less celebratory line of criticism. Where some saw a "nuanced" film about empathy and vengeance, others began to point out blind spots in the film's treatment of its black characters, who they say are pushed to the margins of the film's plot at the expense of Sam Rockwell's racist cop character Dixon. (Mild spoilers for Three Billboards follow.)
The character arc granted to Dixon, who in the film is accused of torture and commits gruesome violent acts on screen, has probably become the most contentious aspect of Three Billboards, and boils down to a series of questions: What do you think about the film's treatment of Dixon and his hateful point of view? How does the film's open-ended finale, which finds him hitting the road with Mildred to possibly serve up some violent retribution, portray him? It is ambiguous and daring? Or stupid and troll-ish?
For many, the distinction is clear. Dixon's role in the story was described as "wholly offensive" by the Daily Beast in a piece by Ira Madison III. "It's the type of journey that will surely tug at the heartstrings of industry voters and might just lead to awards success," writes Madison. "But more than likely, that 'moral compass' was only brought about by the visceral image of a young white woman being violated that sprung him into action. The memories of those black bodies he apparently tortured in custody don't keep him up at night."
McDonagh's film walks an often perilous line between comedy and drama, attempting to wring awkward laughs immediately following moments of violent trauma. In a brilliant, widely-shared essay for The New York Times, critic Wesley Morris described the film as "a cupcake rolled in glass." It's an image that gets at what can be so grating about the experience of watching Three Billboards: There are things about this movie that are appealing. McDormand, who feels like a lock to win her second Best Actress Oscar in March, is an enormously entertaining actress and the role of Mildred fits her dry, sardonic delivery. She's bracingly funny and brings a singular warmth to a prickly part.
But the movie surrounding her is cold, a series of provocations rolled together in a snowball and tossed in your face. McDormand's performance can't elevate material that offers such a fundamentally blinkered vision of Middle America. "Black people in this movie largely exist as victims, seen and unseen, of the town's violence, and as I watched I found myself wondering why they existed there at all," wrote Hanif Abdurraqib in a piece on the movie for Pacific Standard. "The movie didn't need racial provocation to get its point across, and McDonagh clearly wasn't the writer to handle it anyway."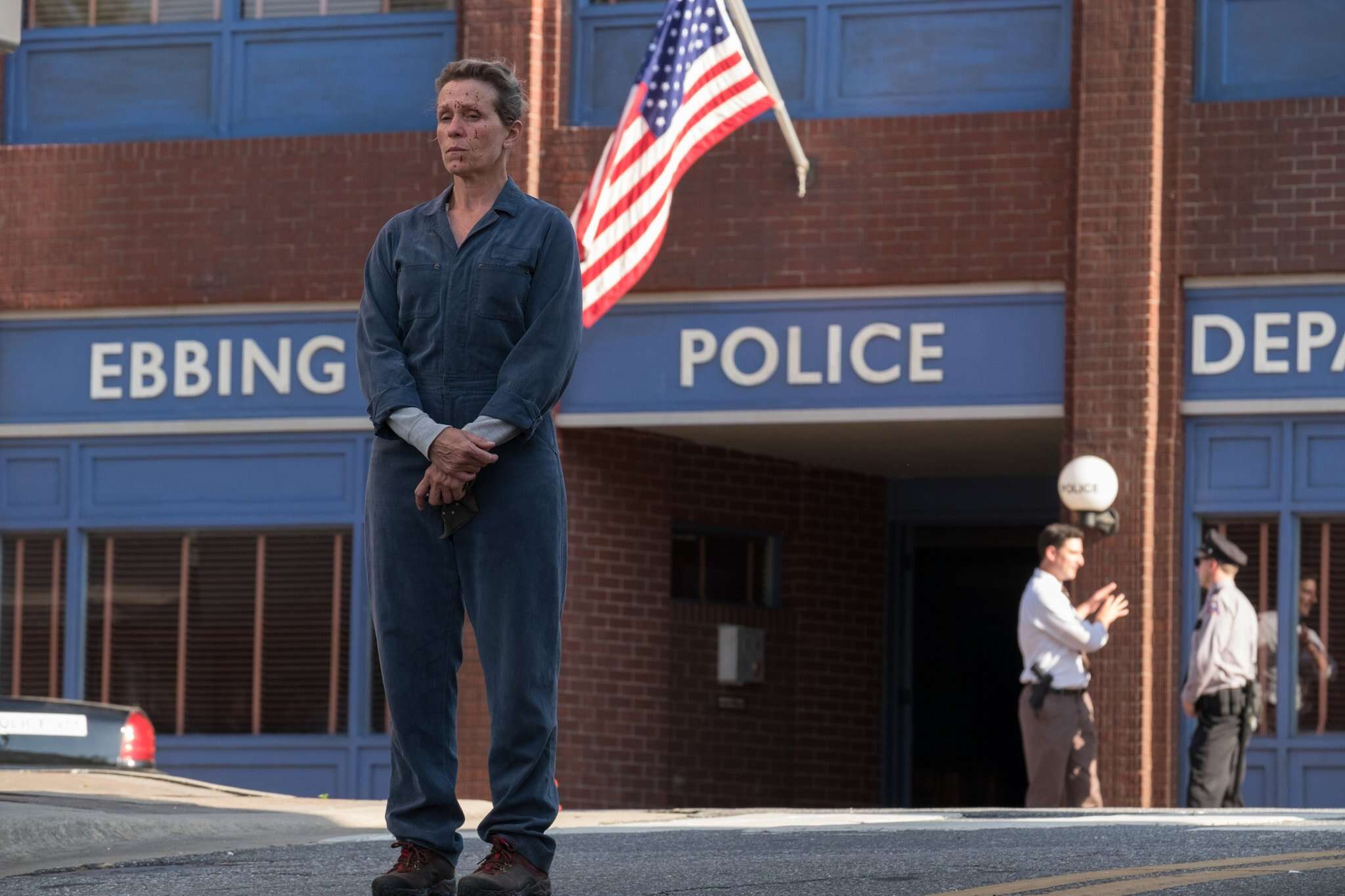 How will the controversy affect Three Billboard's Oscar chances?
If you want to get a sense of how many of this criticism has landed with some of the actual Academy voters, this tweet from former Oscar host Neil Patrick Harris, which was referring to Morris's essay in the Times, does a good job.
For many voters, the movie's "awesomeness" is self-evident. Seeing a headline for an interview with an Oscar voter that read "Why I Loved Three Billboards and Don't Get Get Out" was hardly surprising. "Even though it's incredibly topical and hits on issues of diversity and sexual harassment in an extreme, it is a film that would have still been as powerful two years ago as it today," said the anonymous voter.
In recent weeks, Martin McDonagh has been called on to respond to the criticism of the film. In a recent interview with Entertainment Weekly, the writer and director spoke at length about the subject. "It mostly comes from the idea of Sam Rockwell's character, who's a racist, bigoted a -- hole, that his character is seemingly being redeemed, maybe," he said. "I don't think his character is redeemed at all -- he starts off as a racist jerk. He's the same pretty much at the end, but, by the end, he's seen that he has to change. There is room for it, and he has, to a degree, seen the error of his ways, but in no way is he supposed to become some sort of redeemed hero of the piece."
In the same interview, he goes on to say that though he knows the movie isn't for everyone, he has been hurt by some of the response. "I don't like films that everyone loves," he said. "And we're not making films for six year olds, we're not making The Avengers. We're trying to do something that's a bit little more difficult and more thoughtful."
The contest between Three Billboards and the other Best Picture nominees on Oscar night will probably look like a throwdown out of The Avengers. Though The Shape of Water appears to be emerging as the front-runner, with Guillermo Del Toro a likely Best Director winner as well, it wouldn't be shocking if Three Billboards managed to win Best Picture. (In a perhaps telling snub, McDonagh was not nominated for Best Director.) Don't count out Lady Bird or Get Out, either. Though Three Billboards is a film about vengeance, it might not get the last laugh.
Sign up here for our daily Thrillist email and subscribe here for our YouTube channel to get your fix of the best in food/drink/fun.