The Best Movies We Saw at the 2019 Toronto International Film Festival
'Hustlers,' 'Bad Education,' 'The Lighthouse,' and so much more.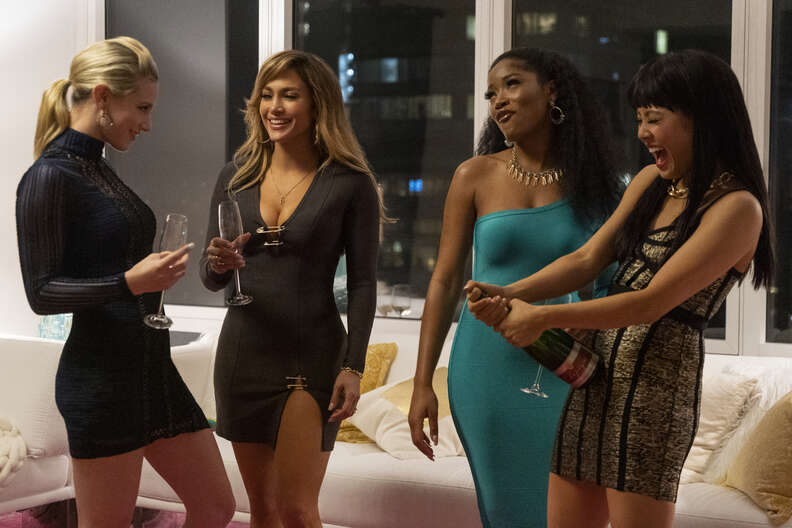 'Hustlers'

| STX Entertainment
'Hustlers'

| STX Entertainment
Toronto: Home of the Blue Jays, the CN Tower, plentiful Tim Hortons locations, and, for 10 days every September, some of the greatest cinema from around the world. Yes, we're wrapping up that time of year again, and your intrepid Thrillist reporters, Emma Stefansky and Esther Zuckerman, have been up north checking out some of the biggest movies this fall. These are the selections that you're going to be hearing about throughout the season known as "awards." Among them? Movies in which Tom Hanks plays Mister Rogers, Christian Bale and Matt Damon play car boys, Joaquin Phoenix plays the Joker; Jennifer Lopez plays a scheming stripper, Adam Sandler plays a diamond dealer, Taika Waititi plays Hitler, Renée Zellweger plays Judy Garland, and Nicolas Cage plays his usual gonzo Cage character. Without further ado, here are all of our favorite movies from the 2019 Toronto International Film Festival.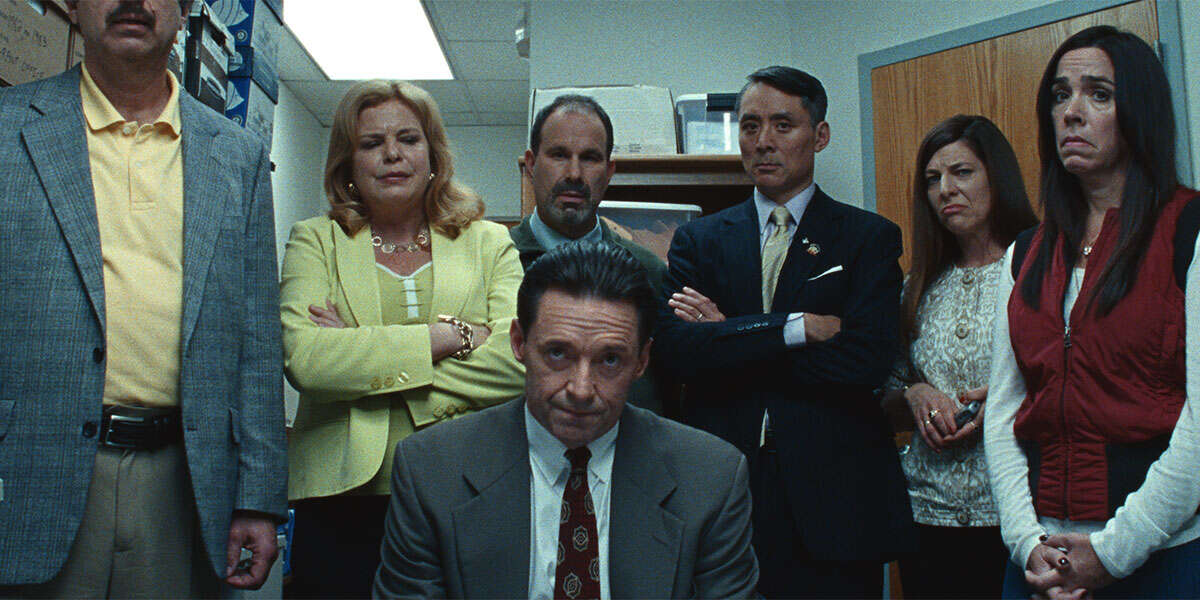 Bad Education
Director: Cory Finley
Cast: Hugh Jackman, Allison Janney, Geraldine Viswanathan
Why it's worth seeing: Based on what has been called the largest public school embezzlement scandal in history, Bad Education is a lean, mean indictment of those in the school system who stole taxpayer money to fund their jetsetting lives. Hugh Jackman is riveting as district superintendent Frank Tassone, obsessed with getting his Long Island high school to #1 in the rankings, coming up with fabulist, flashy schemes like a "skywalk" between buildings to get it there. When a student working for the school newspaper starts snooping around the archives, she uncovers more than a few discrepancies in the school's business expense logs, as if someone in the administration (or all of the people in the administration) has been systematically stealing money for nearly a decade. - Emma Stefansky
Director: Marielle Heller
Cast: Tom Hanks, Matthew Rhys, Susan Kelechi Watson, Chris Cooper
Why it's worth seeing: Less the story of Mister Rogers' life than a story of how Mister Rogers impacted others, A Beautiful Day in the Neighborhood is another gem from Can You Ever Forgive Me? filmmaker Marielle Heller. Turning Fred Rogers himself -- played by none other than Tom Hanks -- into a supporting role, Heller focuses on a disaffected journalist (Matthew Rhys), who is assigned to profile Rogers. The more time Rhys' Lloyd, based on real life writer Tom Junod, starts to spend with the soft-voiced legend of children's television the more he begins to find the Rogers philosophy seeping into his life. You'll cry, yes, but A Beautiful Day in the Neighborhood earns your tears with a thoughtful consideration of what it would look like if adults actually put Mister Rogers' lessons into practice. - Esther Zuckerman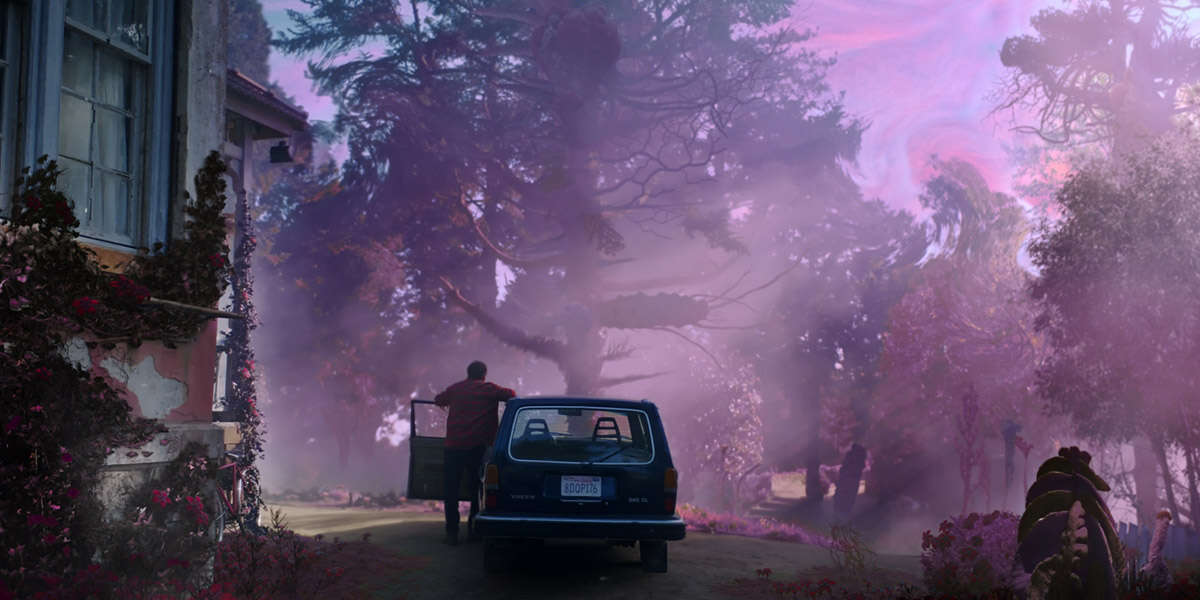 Color Out of Space
Director: Richard Stanley
Cast: Nicolas Cage, Tommy Chong, Madeleine Arthur
Why it's worth seeing: Any movie directed by madman Richard Stanley (Hardware) and starring madmen Nicolas Cage and Tommy Chong, and based on a short story by madman H.P. Lovecraft has got to be at least a teeny bit unhinged, and Color Out of Space, one of TIFF 2019's Midnight Madness offerings, does not disappoint. When a glowing meteorite crashes to the ground in the backyard of the Gardners' family home, the indescribably colored light causes things around them to become a little… strange. One of the children hears voices coming from the well, another can't get rid of a constant high-pitched whistle. The odd color infects everything, souring the land and toxifying the water, and the Gardners must either leave or succumb to it. Cage, naturally, leaves it all on the screen, wielding a rifle and screaming his head off, many times, often about the family herd of alpacas. - ES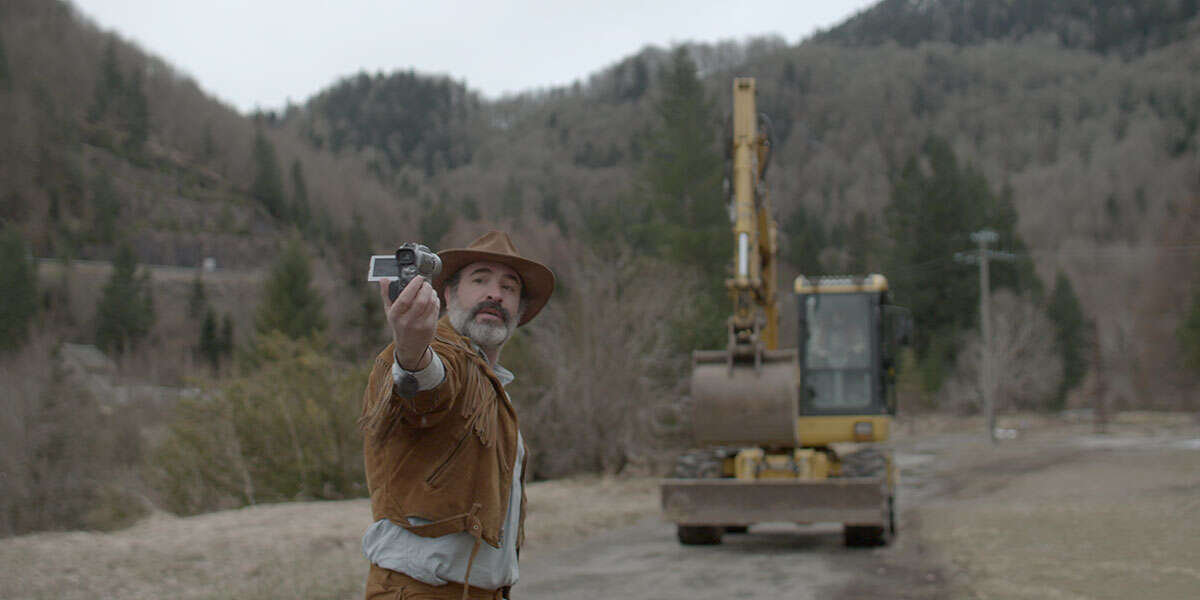 Deerskin
Director: Quentin Dupieux
Cast: Jean Dujardin, Adèle Haenel
Why it's worth seeing: When deadbeat Georges (Jean Dujardin) takes his car on a post-breakup road trip to the dreary French countryside, he answers an ad for an old man who has a slammin' deerskin jacket -- fringe and all -- and an unused digital camera burning a hole in the bottom of his trunk. Georges dons the jacket, admires his "killer style," and embarks on a crusade to make his jacket the only jacket in the world. First, he merely steals them from a few townspeople, pretending to be a filmmaker to convince a local bartender (Adèle Haenel) to spot him some cash, but eventually his desperation to fulfill his task turns to more murderous measures. Director Quentin Dupieux squeezes every drop of hilarity out of Georges' painful awkwardness and ridiculous schemes. - ES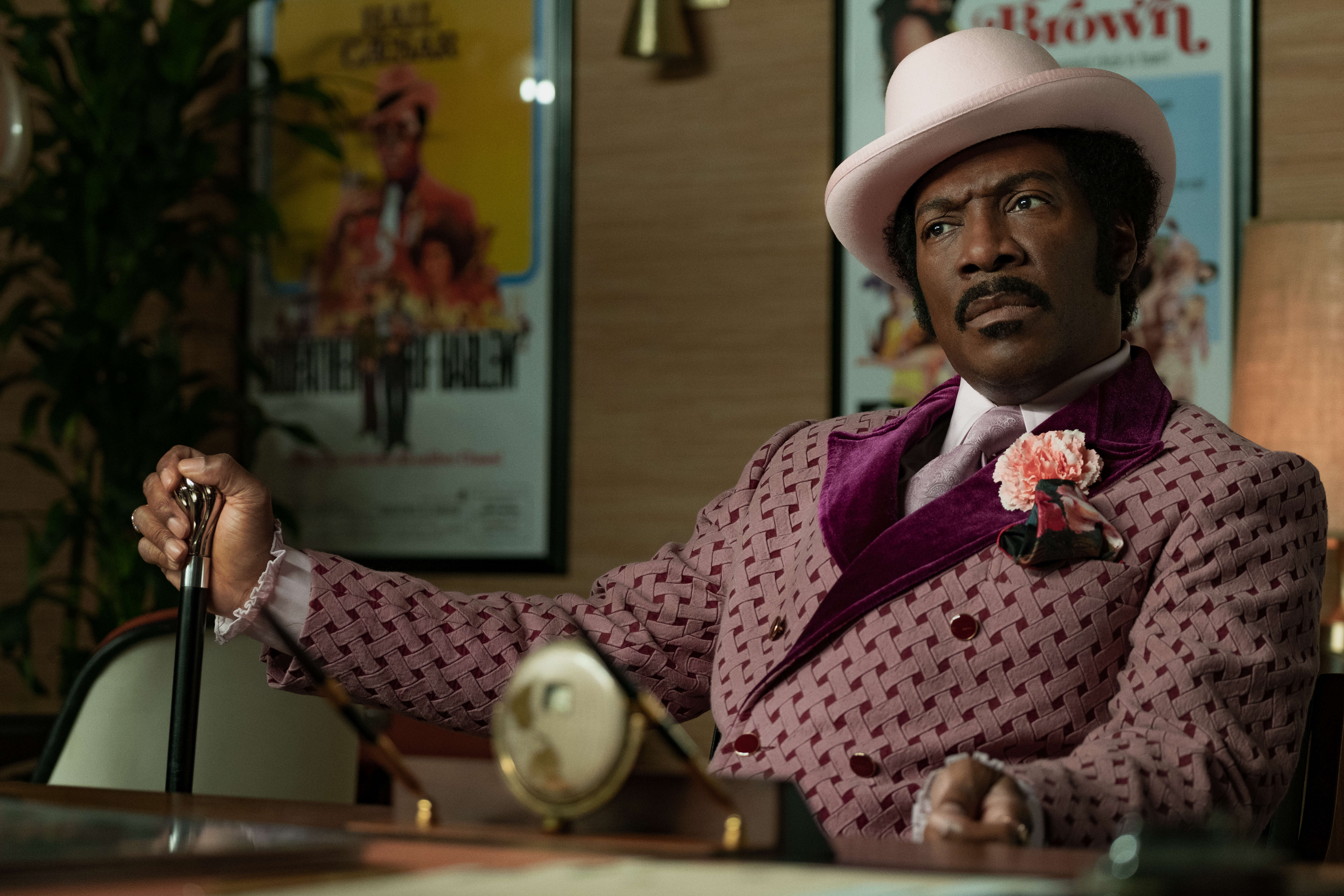 Dolemite Is My Name
Director: Craig Brewer
Cast: Eddie Murphy, Wesley Snipes, Da'Vine Joy Randolph, Keegan-Michael Key
Why it's worth seeing: Eddie Murphy has been waiting years to get this movie -- which hits theaters October 4 and Netflix on October 25 -- about comedian and blaxploitation star Rudy Ray Moore made, and you can feel his joy in finally getting to play this role every second he's on screen. The film, directed by Hustle & Flow's Craig Brewer, charts how Rudy rose from record store employee, to successful underground comedian, to making his now-cult classic feature Dolemite by sheer force of passion. It's thrilling (and hilarious) to watch Murphy adopt Rudy's Dolemite persona, a swaggering pimp, but it's just as satisfying to see the former SNL star capture his character at his lowest points. He's surrounded by an ensemble that matches his infectious energy. - EZ
Ema
Director: Pablo Larraín
Cast: Mariana Di Girolamo, Gael García Bernal
Why it's worth seeing: Elusive and almost uncategorizable, Chilean director Pablo Larraín's Ema is strange, uncomfortable, and galvanizing. After an opening shot of a traffic light on fire, it dives into the story of the titular character (Mariana Di Girolamo), a dancer whose adopted son was responsible for a horrible accident or crime -- it's never quite clear. She and her choreographer husband (Gael García Bernal) have given their child back and spend their time blaming each other for the circumstances. Backed by an army of female reggaeton dancers, Ema sets out to reclaim her son in a bizarre scheme. Larraín's vision is hallucinogenic and sexy, and you cannot look away from Di Girolamo and her fearsome movement work. - EZ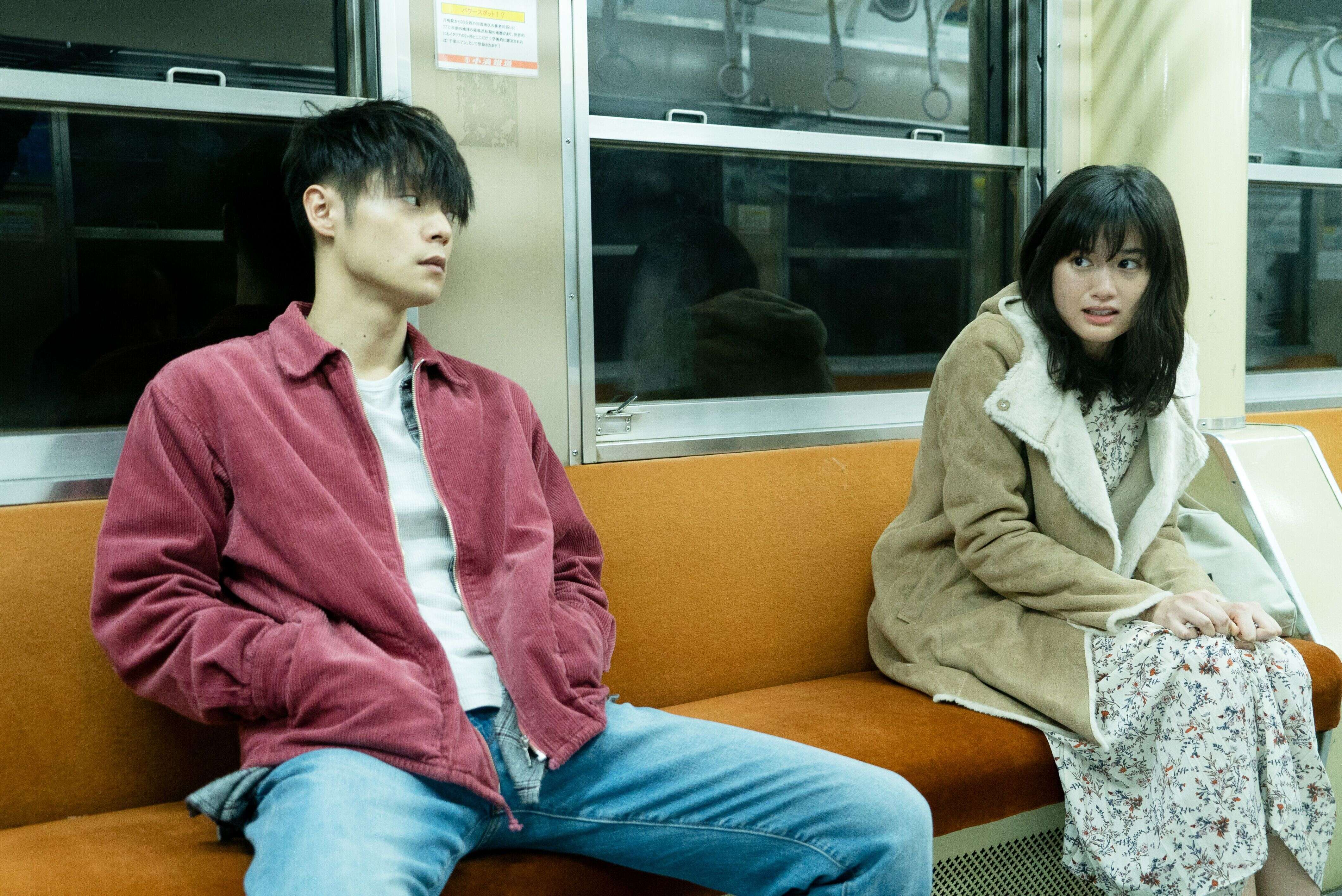 First Love
Director: Takashi Miike
Cast: Masataka Kuboka, Sakurako Konishi, Shota Sometani
Why it's worth seeing: When young boxer Leo (Masataka Kuboka) is diagnosed with a brain tumor and forbidden from fighting lest he kill himself, he decides he has nothing left to lose. In a coincidental encounter, Leo steps in to save a young girl named Monica (Sakurako Konishi) from a corrupt cop he thinks is chasing her, inadvertently entangling himself in a gang war between the Chinese triads and the yakuza. Miike's film unfolds over the course of a night, traveling from the swanky apartments of yakuza bosses to the dangerous back alleys of Tokyo, weaving in the director's trademark dark humor, blood-spattered violence, and killer fight scenes. - ES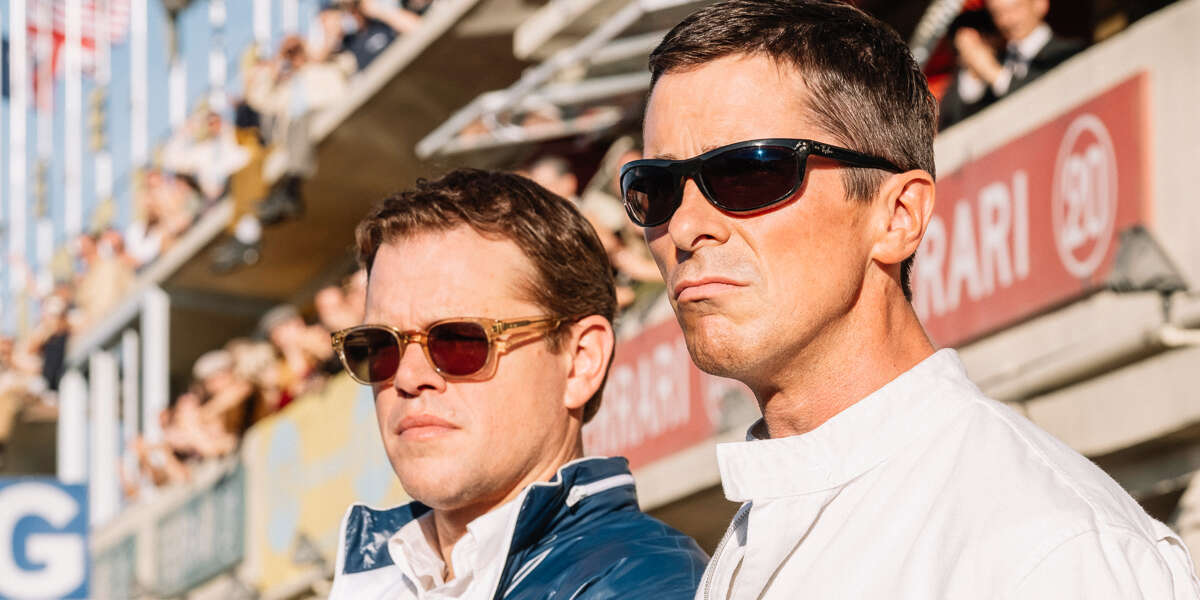 Director: James Mangold
Cast: Christian Bale, Matt Damon, Tracy Letts, Caitriona Balfe, Noah Jupe
Why it's worth seeing: There was a time when people would laugh at the idea of a mass-produced Ford challenging a boutique Ferrari racer on the 24 Hours of Le Mans racetrack. But doing the impossible is one of those things that never gets old, and James Mangold has brought the legend of Carroll Shelby (Matt Damon), Ken Miles (Christian Bale), and their lightning-fast Ford to roaring life on the big screen, the corporate headbutting and racetrack soliloquies nearly as heart-pounding as the actual race itself. - ES
How to Build a Girl
Director: Coky Giedroyc
Cast: Beanie Feldstein, Alfie Allen, Paddy Considine
Why it's worth seeing: Though she's quickly aging out of the material, Beanie Feldstein of Booksmart and Lady Bird fame adds another vivid teenage protagonist to her growing roster in How to Build a Girl, an adaptation of Caitlin Moran's autobiographical novel. She plays 16-year-old Johanna Morrigan with big literary aspirations, soon getting a chance to fulfill her dreams and provide for her struggling family when she starts working as a music journalist for a paper in London. Playing something like an Almost Famous for girls, we watch as Johanna evolves from naïve teen writing about the soundtrack to Annie into the acid-tongued columnist Dolly Wilde. It's a wish fulfillment fantasy that skirts over some of the script's uncomfortable moments, but Feldstein is so adept at playing all the levels of adolescent insecurity that you're willing to overlook the movie's slightly false rosiness. - EZ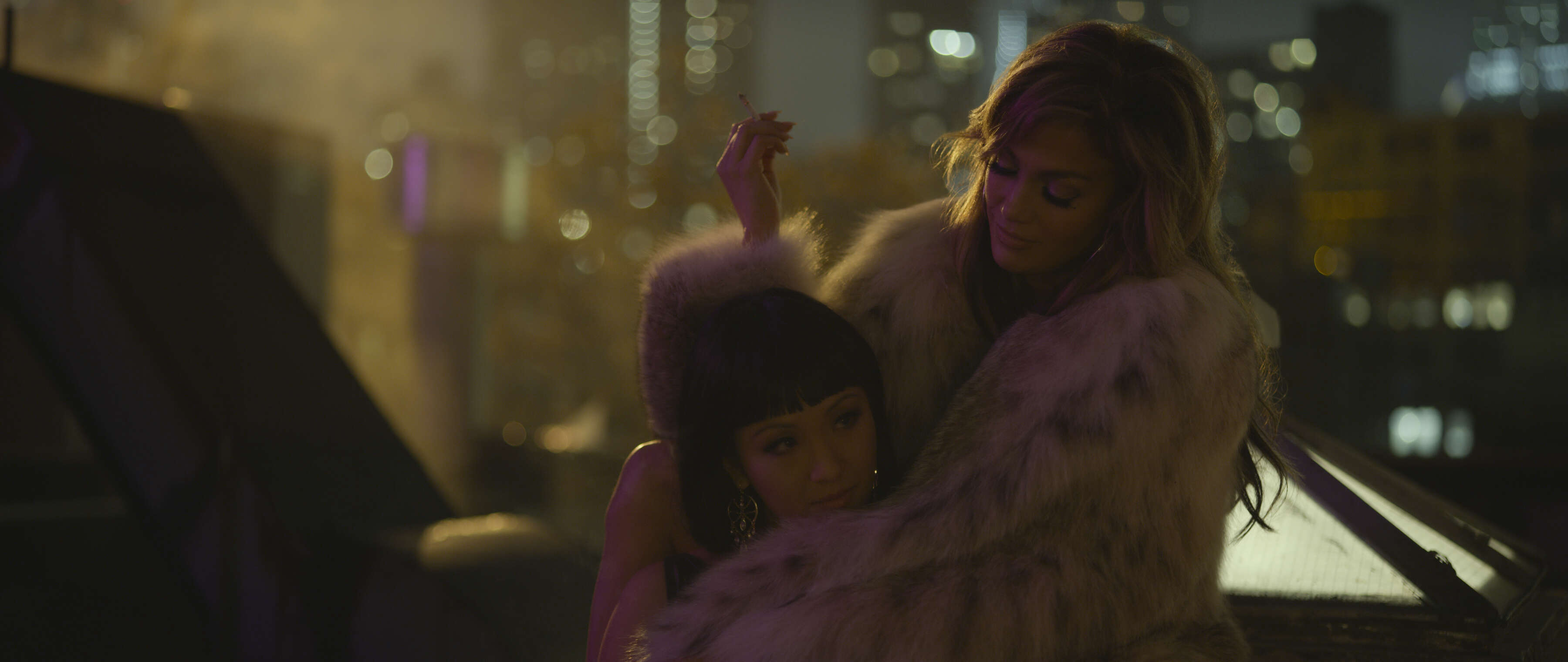 Director: Lorene Scafaria
Cast: Constance Wu, Jennifer Lopez, Keke Palmer, Lili Reinhart, Cardi B
Why it's worth seeing: Hustlers is everything. It's a hilarious party, a devastating dissection of the American economy, a note-perfect story of friendship. Lorene Scafaria adapts Jessica Pressler's reporting about a group of strippers that scam men out of thousands of dollars into a multilayered film that's both the most fun you'll have in a movie all year and an incisive critique of the pressures put on women. It's the kind of movie you'll want to watch again and again. - EZ
Director: Rian Johnson
Cast: Daniel Craig, Ana de Armas, Chris Evans, Jamie Lee Curtis, Toni Collette
Why it's worth seeing: Rian Johnson's star-studded whodunit evokes the likes of Clue, but it's the distinctly 2019 spin he puts on the material that makes the audience sit up and take notice. The patriarch of the very wealthy Thrombey family (Christopher Plummer), a mystery writer himself, has died the night of a birthday celebration. Though initially thought to be a suicide -- he slit his own throat -- clearly there's more happening here, and all of his bickering children and their bickering children are suspects. Daniel Craig's honey-voiced consultant Benoit Blanc is on the case, while ancillary characters like Ana de Armas' nurse Marta have bigger roles than one might initially expect. In addition to being surprising and hilarious, it's the rare film that tackles the political times in which we live organically. - EZ
Director: Robert Eggers
Cast: Robert Pattinson, Willem Dafoe
Why it's worth seeing: The VVitch director Robert Eggers is back, baby, with another historical horror show, this time set on an island populated by two men, a lighthouse, and quite a few insanely terrifying nightmares. Robert Pattinson plays Ephraim Winslow, a young man who is serving a month on a windswept island off the coast of Maine, helping its aging lighthouse keeper Thomas (Willem Dafoe) with day-to-day tasks. Obviously, there's more going on here than just that, but to explain any more of the story would rob you of a truly scary, wonderful experience. The whole thing is shot in black and white and looks like an Ingmar Bergman movie, and the entire time Pattinson and Dafoe converse in a delightfully crusty, rumbly Herman Melville-inspired sailor dialect from another century, growling things like, "GET TO WORK, SAYS I!!" at each other. Once it gets to the real scary stuff, there's no going back. - ES
Director: Noah Baumbach
Cast: Adam Driver, Scarlett Johansson, Laura Dern, Alan Alda
Why it's worth seeing: Noah Baumbach's latest is follows a couple, played to perfection by Scarlett Johansson and Adam Driver, as they embark on a divorce, charting how an amicable separation turns nasty when lawyers get involved. Without condemning either party, this beautifully acted drama argues that the economics of splitting up can make people forget why they ever got together, sucking the specks of love out of a situation. At the same time, it's about two people, who through a painful experience, start to learn more about themselves. It's a heart-wrenching stunner that establishes Driver as one of the best of his generation. - EZ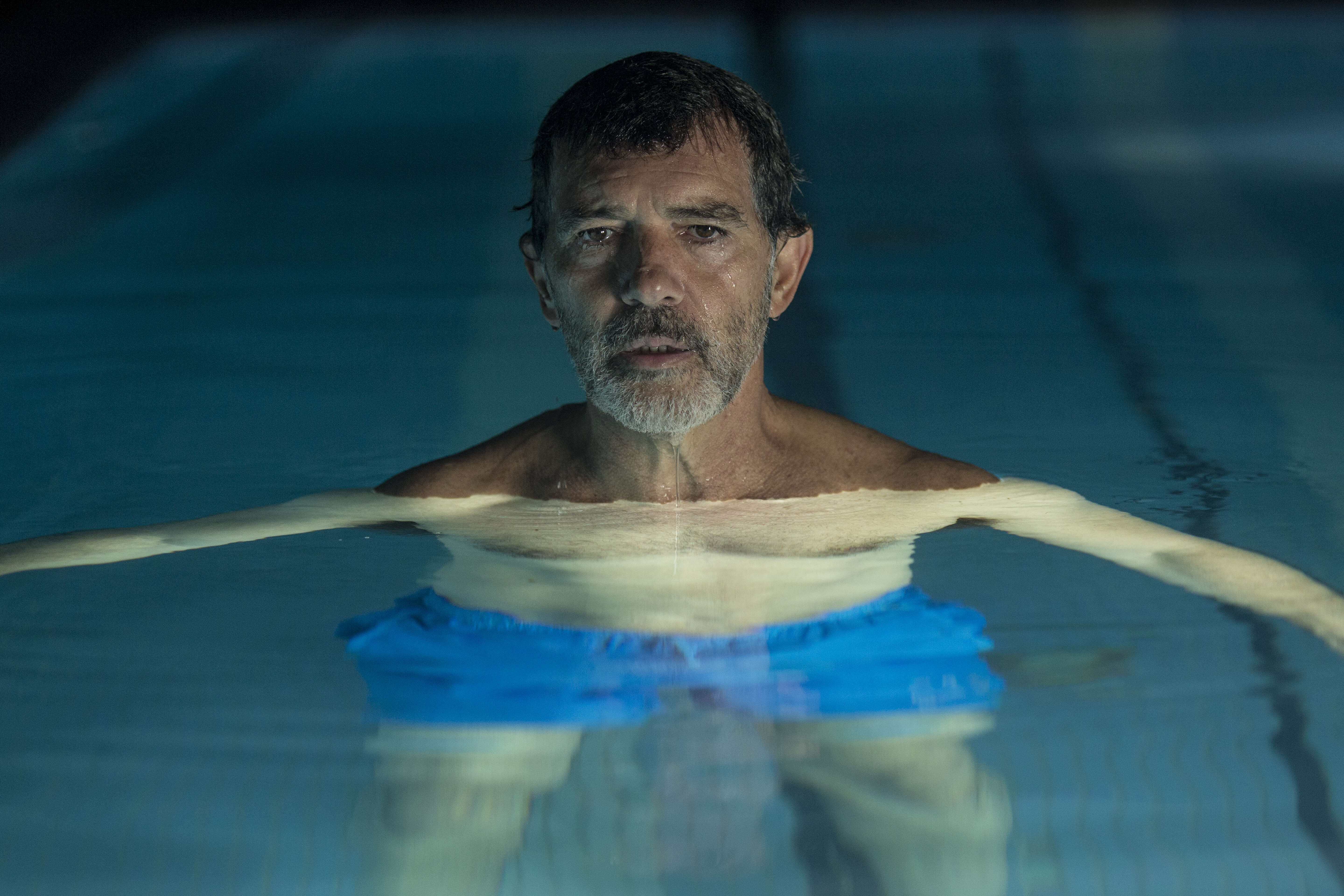 Pain and Glory
Director: Pedro Almodóvar
Cast: Antonio Banderas, Penélope Cruz, Asier Etxeandia
Why it's worth seeing: The great Spanish filmmaker Pedro Almodóvar's latest is meta on multiple levels: It's seemingly a work of autofiction that also references the very nature of autofiction. And that's without getting into the staggering ending that's worth keeping a surprise. Antonio Banderas -- Almodóvar's long-time collaborator -- plays Salvador Mallo, a famous filmmaker, not unlike Almodóvar himself. Solidly middle aged, Salvador suffers from a variety of ailments, rendering shooting difficult for him. A rep screening of one of his classic movies brings him back into contact with its star, an addict who fought with him on set. Salvador is looking to make amends, but finds a heroin habit along the way, which both eases his pain and sends him on a journey of reminiscence. Throughout Pain and Glory, Salvador's present actions are interspersed with a romantic picture of his childhood featuring his mother (the great Penélope Cruz). Ultimately, Pain and Glory finds Salvador finding his way back to inspiration, through Almodóvar's typically brightly colored lens. - EZ
Director: Bong Joon Ho
Cast: Song Kang Ho, Lee Sun Kyun, Cho Yeo Jeong
Why it's worth seeing: Hoping to dig his family out of their lower class destitution, Ki-woo systematically infiltrates the wealthy Park family's household, replacing every member of their staff with his own sister, his mother, and his father. The slow but steady home invasion movie is hilarious to watch unfold -- until things get extremely weird one stormy night. There's a point at which this movie goes from a hysterical class farce to a viscerally terrifying, violent thriller, and that's when Parasite transforms from a great movie into an unforgettable one. - ES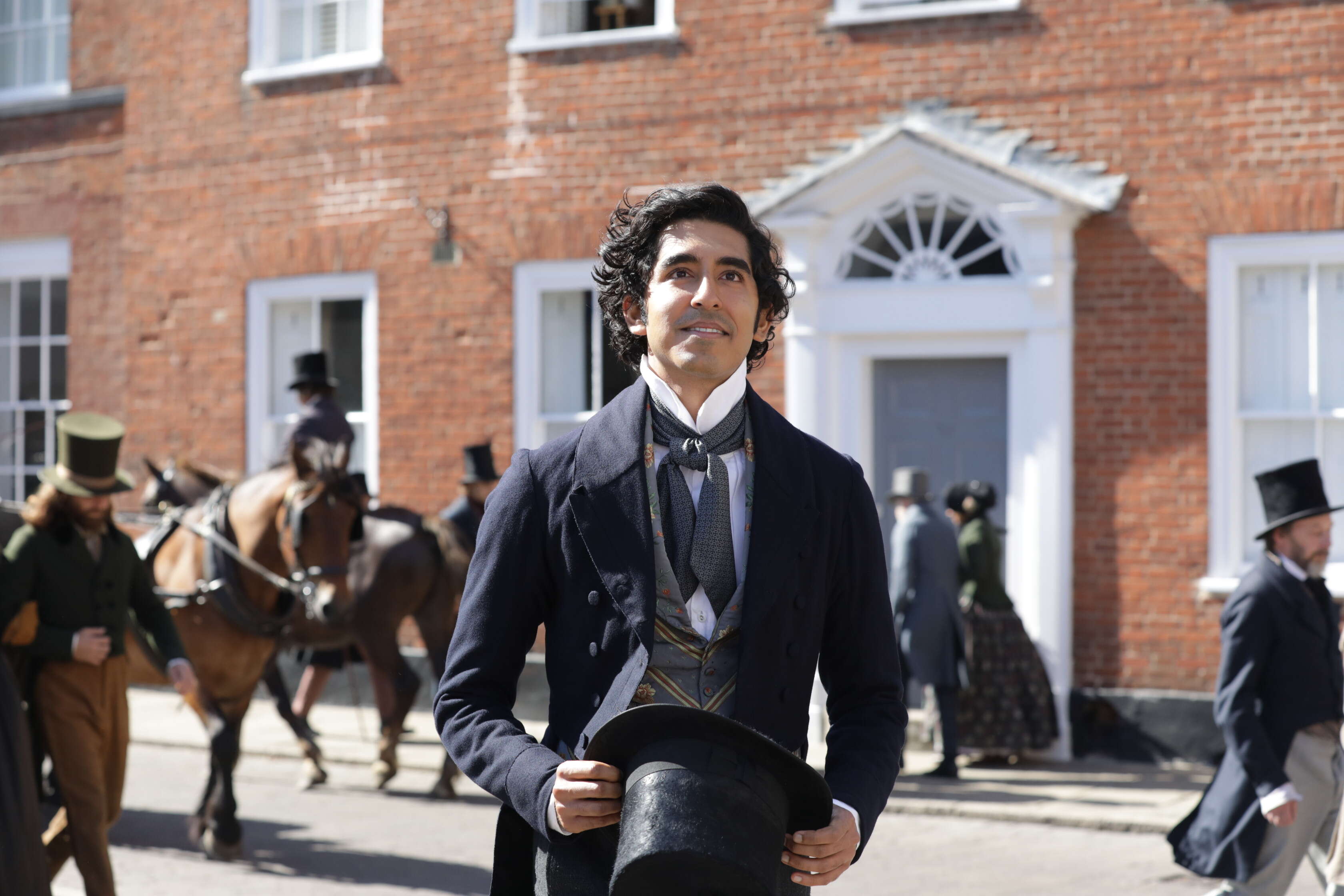 The Personal History of David Copperfield
Director: Armando Iannucci
Cast: Dev Patel, Tilda Swinton, Ben Whishaw, Hugh Laurie, Peter Capaldi
Why it's worth seeing: When you hear Armando Iannucci, the man behind Veep, made a Charles Dickens movie, you'd picture men in cravats hurling profane insults at each other. That, however, is not what his latest film The Personal History of David Copperfield yields. It is, in fact, a rather faithful, if heavily abbreviated, adaptation made with wide-eyed, good natured wit. It's softer Iannucci, but still very funny Iannucci, largely thanks to the impeccable (and diverse) cast. Dev Patel plays the eponymous character with a dose of energetic goofiness, while other standouts include Hugh Laurie, Tilda Swinton, Benedict Wong, and Iannucci's muse of sorts Peter Capaldi. Employing a jewel box style, Iannucci leans on the bright and colorful in Dickens rather than the dreary. It's Masterpiece Theatre with a modern but kind edge. It's a charmer. - EZ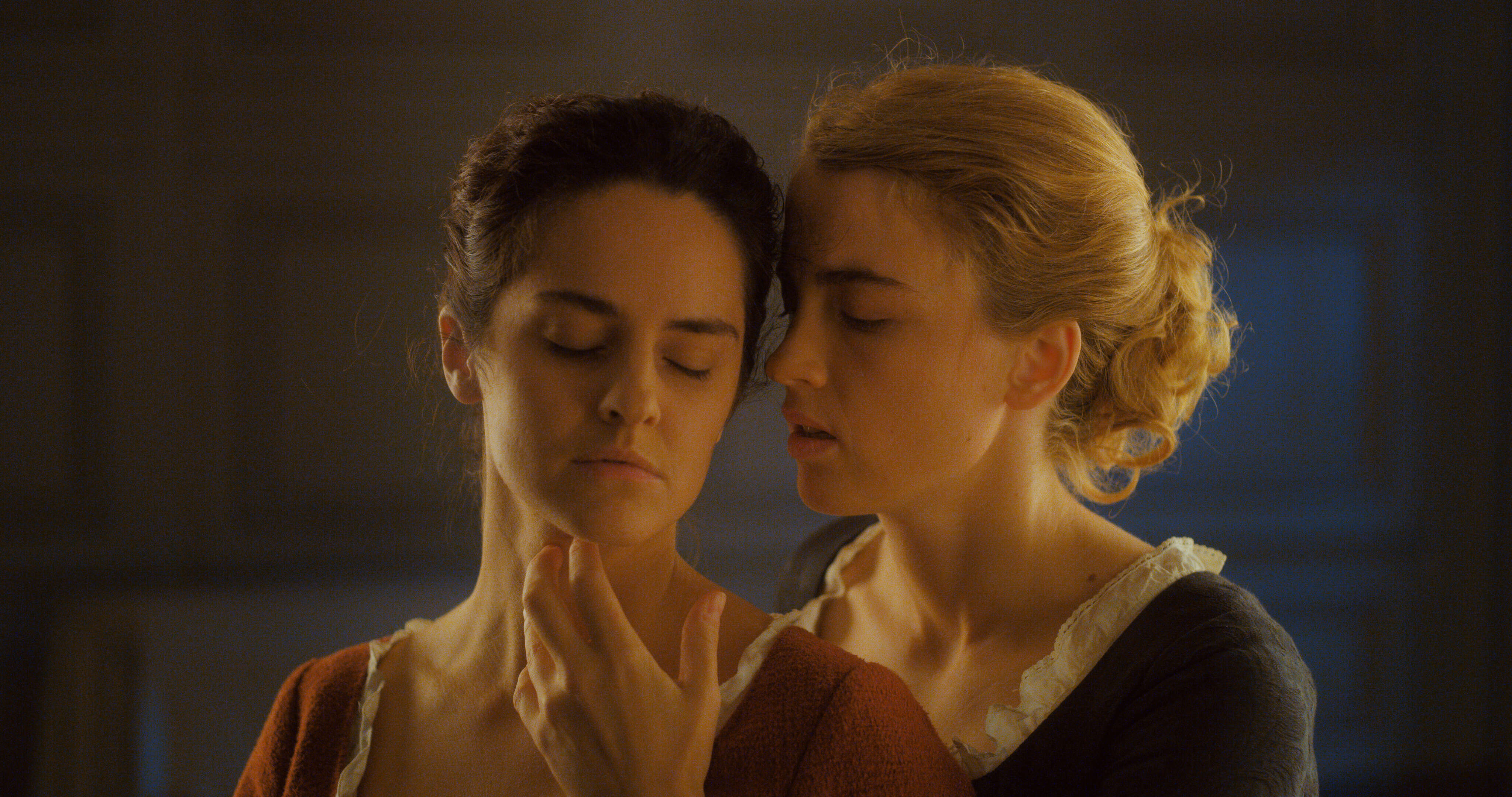 Portrait of a Lady on Fire
Director: Céline Sciamma
Cast: Noémie Merlant, Adèle Haenel
Why it's worth seeing: Céline Sciamma's muted costume drama hides a tender, wild soul underneath all the subtle gazes and secret smiles. On a small island in Bretagne around the late 1700s, a female painter, Marianne (Noémie Merlant) arrives to secretly paint the wedding portrait of a young aristocratic lady, Héloïse (Adèle Haenel), who keeps making things difficult for all the other painters who've tried to capture her likeness. At first posing as her new companion, Marianne swiftly falls for Héloïse, and must find a way to complete her job without revealing her feelings. Portrait of a Lady on Fire is sensual and electric, with absolutely beautiful cinematography and composition, and a gorgeous ending that hits like a gut-punch.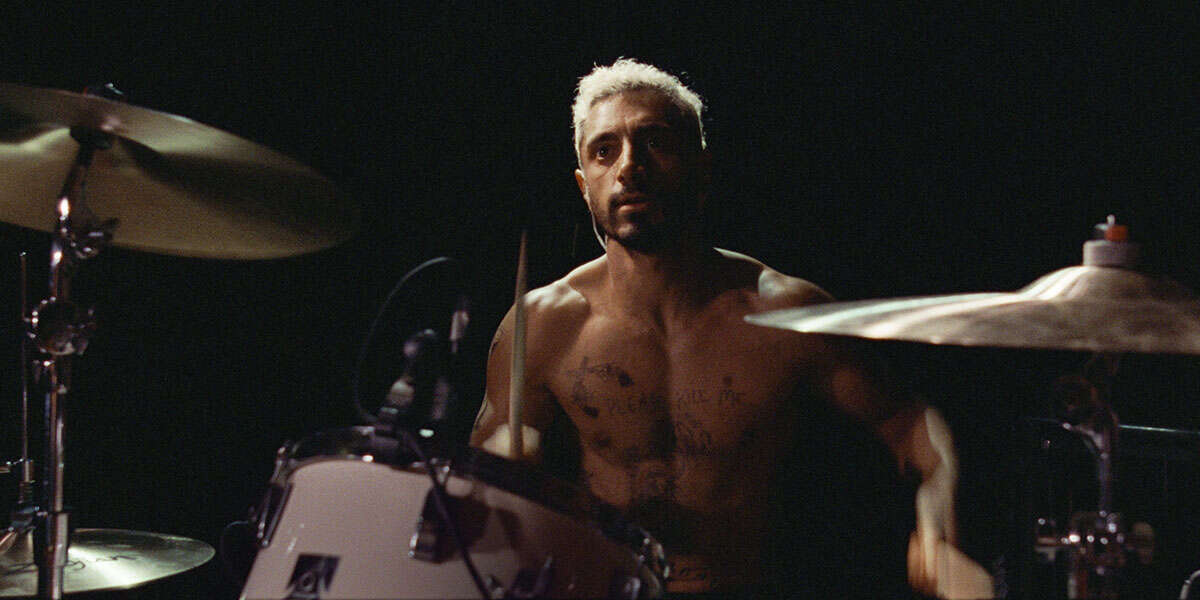 Sound of Metal
Director: Darius Marder
Cast: Riz Ahmed, Olivia Cooke, Mathieu Amalric
Why it's worth seeing: It's probably a musician's worst nightmare to suddenly go deaf with zero explanation and no immediate way of getting your hearing back. Riz Ahmed plays Ruben, a tattooed drummer in his girlfriend's (Olivia Cooke) metal band until one day his hearing mysteriously disappears, leaving him with a swiftly deteriorating inner ear and only low vibrations in the place of sound. Unable to play his drums or communicate with his girlfriend, he joins a charitable deaf community, hoping to come to terms with his new reality. Ahmed does Ruben with a simmering, panicked intensity, exploring the pain and despair of losing an entire sense and feeling trapped between two worlds. Director Darius Marder treats the hearing-impaired community with a real reverence and respect (the film is both subtitled and captioned), and deftly folds it all into a heartbreaking case study of addiction. - ES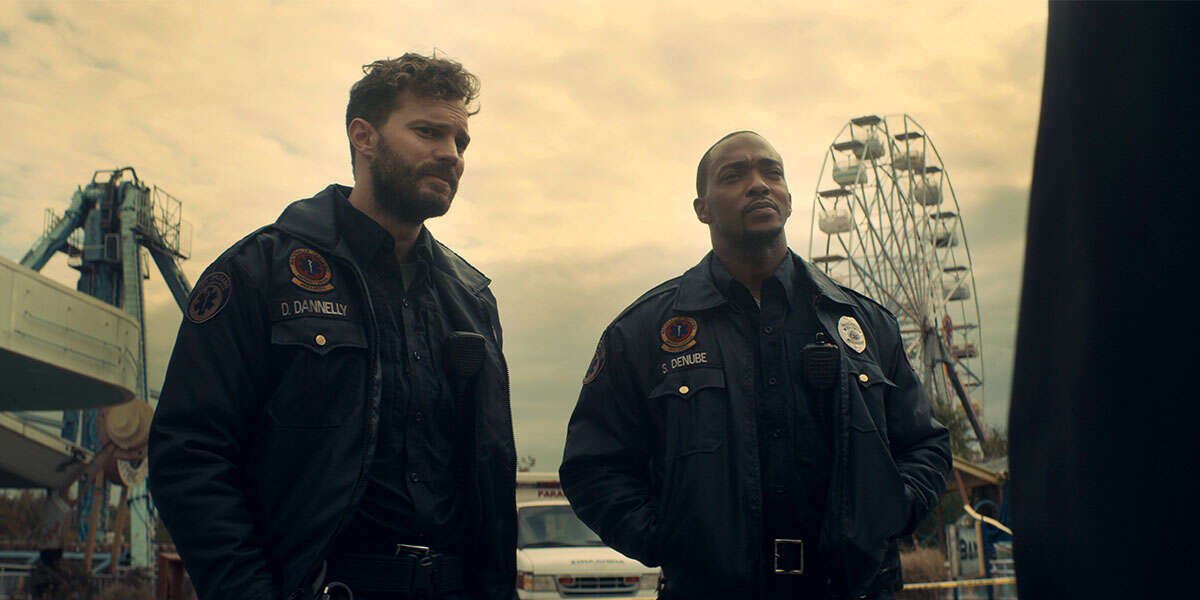 SYNCHRONIC
Directors: Justin Benson, Aaron Moorhead
Cast: Anthony Mackie, Jamie Dornan
Why it's worth seeing: Four features in, directing duo Justin Benson and Aaron Moorhead have a very distinct style: weird stuff in the sky, complicated brotherly relationships between men, new and fascinating conceptions of the nature of time. Synchronic is another dive into the depths of what the fabric of the universe is woven from, spinning a wild tale of death, drugs, and time travel amidst the dim, sinister backdrop of nighttime New Orleans. Jamie Dornan and Anthony Mackie play a pair of EMTs cruising the NOLA nights responding to emergency distress calls. On a few of these calls, they come across a number of people who have either mysteriously disappeared or somehow wound up dead, each incident having to do with a new drug called "Synchronic." When Dornan's daughter goes missing, his friend must figure out how to use the killer drug to find her. - ES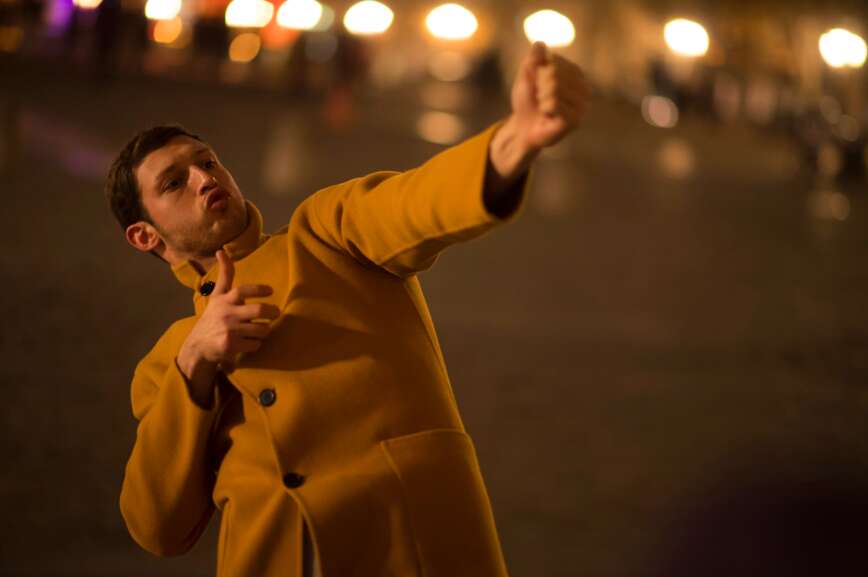 Synonyms
Director: Nadav Lapid
Cast: Tom Mercier, Quentin Dolmaire, Louise Chevillotte
Why it's worth seeing: A sexy, disturbing movie, Synonyms lands in Toronto after winning the top prize at the Berlin Film Festival earlier this year. Director Nadav Lapid opens on a situation both dire and absurd: A young man enters an empty apartment in Paris and takes a shower. While he's naked, all of his belongings and clothes are stolen. He slips on the floor trying to run after the unseen culprit. He falls asleep in the tub, nearly freezing to death until he's rescued by a pretty French couple. As the film unfolds, details about the person we come to know as Yoav (Tom Mercier) trickle out. He's Israeli, but refuses to speak Hebrew, having decided he's going to adopt Paris as his new home. He has military experience and is prone to violent physical outbursts, but his mental state is inscrutable. He walks around the city telling himself not to look up and reciting words from a thesaurus he carries around. Mercier gives an exquisitely intense performance, while Lapid's camera careens, never allowing the audience to get comfortable. It's a poetic saga about nationality rooted in a deep frustration with Lapid's home country. - EZ
The Two Popes
Director: Fernando Meirelles
Cast: Anthony Hopkins, Jonathan Pryce
Why it's worth seeing: I can't say that Fernando Meirelles' The Two Popes, about conversations between the outgoing and incoming popes, Benedict XVI and Pope Francis, was high on my must-see list going into TIFF. But I kept hearing buzz from its Telluride premiere so I squeezed in a 9am screening, and, boy, was I won over by these popes, played by Anthony Hopkins and Jonathan Pryce. The two elderly actors are at their peaks as these ideologically different men of the cloth, but Andrew McCarten's script is less about bickering than it is about shared faith and sin while also being incredibly playful. Who knows if Benedict and Francis actually had charming discussions about The Beatles, pizza, and the Austrian TV show about a crime-solving dog called Kommissar Rex, but The Two Popes imagines they do and it's a delight. That isn't to say the film ignores the controversial topics orbiting its protagonists, though it is certainly not a condemnation of the Catholic church by any means. Focused more on the Argentinean-born Francis, née Jorge Mario Bergoglio, than Benedict, The Two Popes finds time for lengthy flashbacks of Bergolio's pre-papal life in South America. While these sequences are well done, any time the film strays from Pryce and Hopkins, it slows down. But with a careful touch, Meirelles and his two popes bring humanity to the inscrutably holy figureheads. - EZ
Directors: Josh and Benny Safdie
Cast: Adam Sandler, Kevin Garnett, Idina Menzel, Julia Fox, Lakeith Stanfield
Why it's worth seeing: A scumbag masterpiece, Uncut Gems features one of the top performances of Adam Sandler's long career. He plays Howard Ratner, a diamond district dealer who owes money to a ton of shady characters. His crazy life turns even crazier when Kevin Garnett -- yes, that Kevin Garnett -- becomes fascinated with a black opal that Howard plans to sell at auction. Josh and Benny Safdie, the brothers behind Good Time, have created another exhilaratingly frenetic and anxiety-inducing New York saga about a schmuck of man who gets in way over his head. It's a movie with a strangely magical energy that will keep your heart racing. - EZ
The Vast of Night
Director: Andrew Patterson
Cast: Sierra McCormick, Jake Horowitz
Why it's worth seeing: Equal parts would-be Twilight Zone episode and old-fashioned sci-fi radio drama, Andrew Patterson's debut feature The Vast of Night takes us back in time to Cayuga, New Mexico in the late 1950s, when technology promised us a future Space Age and the rascally Soviets could be hiding around every corner. Two high school youngsters, switchboard operator Fay (Sierra McCormick) and late-night radio host Everett (Jake Horowitz), stumble upon a strange interference one night that doesn't seem to be coming from any known source. When Everett asks his listeners to call in if they recognize the sound, the two uncover a global conspiracy involving the military, disappearances, and what some might call alien abduction. The film is such fun to watch, the two leads constantly bickering back and forth in a choppy, mid-50s cadence, and the mystery at the center of it all is a thrilling, playful return to a cozy, antique way of storytelling when the nighttime was full of endless possibilities. - ES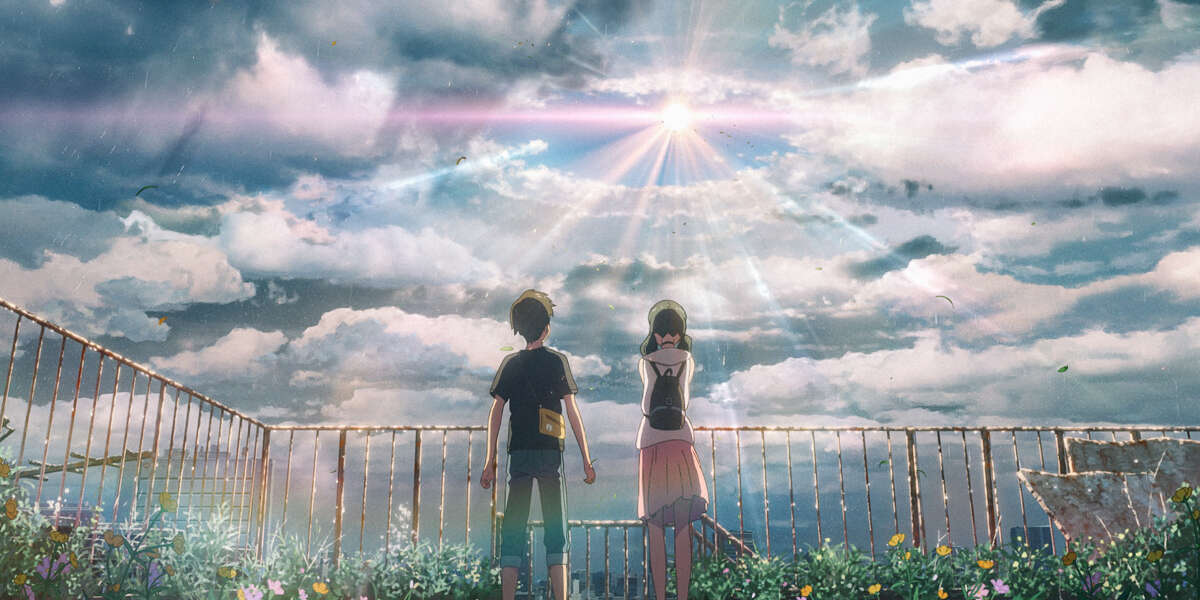 Weathering With You
Director: Makoto Shinkai
Cast: Kotaro Daigo, Nana Mori, Chieko Baishô
Why it's worth seeing: Shinkai's follow-up to his devastating body-switching, time-bending romance Your Name. is no less gorgeous to look at, with a beautiful story about love and sacrifice underneath its magical realist wrappings. Young runaway Hodaka (Kotaro Daigo), trying to find steady work in Tokyo, befriends a mysterious "sunshine girl," Hina (Nana Mori), who can change the weather just by praying. But the forces that give Hina her abilities are bound by an ancient power, and she learns she must make a decision if she wants to save the world and everyone she loves who lives in it. Full of glittering cityscapes and lovingly animated raindrops, Weathering With You is a beautiful, mesmerizing fantasy of young love. - ES
Sign up here for our daily Thrillist email and subscribe here for our YouTube channel to get your fix of the best in food/drink/fun.
Esther Zuckerman is a senior entertainment writer at Thrillist. Follow her on Twitter @ezwrites.
Emma Stefansky is a staff entertainment writer at Thrillist. Follow her on Twitter @stefabsky.