Jason Hoffman/Thrillist
Jason Hoffman/Thrillist
The Movies of Tim Burton, Ranked
Like many gifted directors, Tim Burton is a series of contradictions: a neurotic outsider who makes enormously popular tentpole movies; a death-obsessed horror fanatic capable of gooey sentimentality; and a brilliant animator who left cartoons behind for live action that, over the years, has only become less and less lifelike.
With Burton's latest imaginative concoction, Miss Peregrine's Home for Peculiar Children, now out in theaters, the debates that often circle Burton's career will start up again. Did he peak a long time ago? Or does he still have that magical gothic touch? And, seriously, why does he always cast Johnny Depp?
To make sense of Burton's long, twisted career, we've gone ahead and ranked all 17 of the films he's directed. (Note: This means that the wonderful The Nightmare Before Christmas, which he produced but didn't direct, does not appear on this list.) So don your darkest outfit, pour yourself a drink in your favorite skull goblet, and join us, please.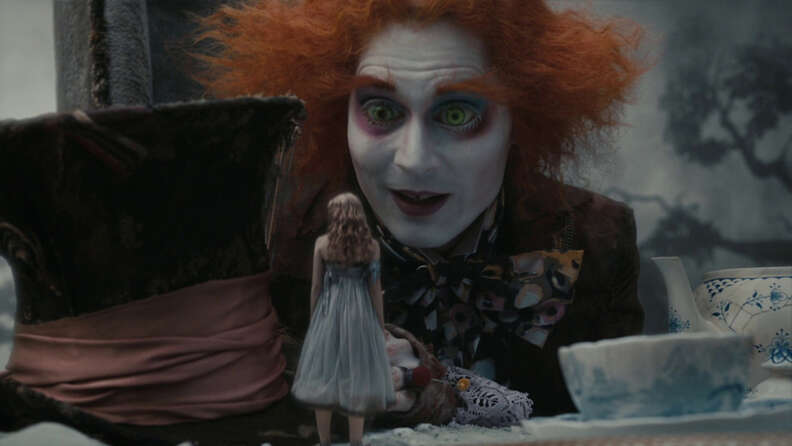 18. Alice in Wonderland (2010)
Like a psychedelic Avatar, Tim Burton's adaptation of the Lewis Carroll classic builds Victorian fantasy entirely out of ones and zeroes, then stretches the visuals with state-of-the-art 3D. The result is eye-popping... in a "seek medical attention" kind of way. Alice's theatrical run was a technological steeplechase, but even in two dimensions, Burton's take is brash, turning a curious journey into a peyote-high Lord of the Rings. When the Mad Hatter dances the "futterwacken," a grating excuse for Johnny Depp to pop-lock, you realize Burton's gone full Shrek and all hope is lost. Alice in Wonderland remains the director's most successful movie, grossing more than $1 billion around the world. -- Matt Patches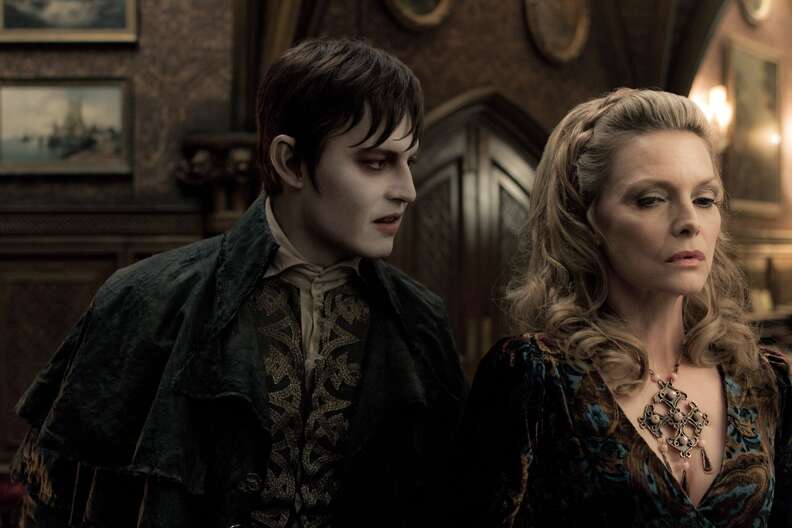 17. Dark Shadows (2012)
Maybe television shows make more sense on... television? After years in development limbo, Tim Burton finally delivered an adaptation of the 1960s horror soap-opera Dark Shadows, which sounded like a match made in heaven (hell?). The result was as soulless as Johnny Depp's vampiric patriarch Barnabas Collins, an awkward mix of the series' melodrama, Depp's slapstick antics, and supernatural set pieces that give it a summer-movie shine. There are zombies with more pizzazz than the dirgeful Dark Shadows. -- Matt Patches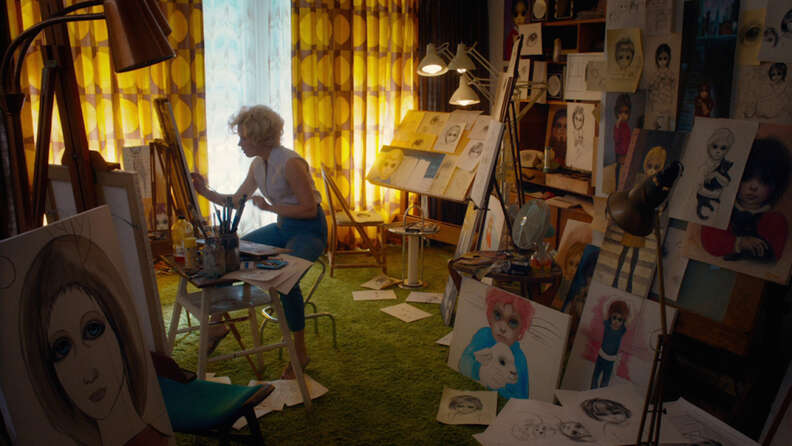 16. Big Eyes (2014)
After a multi-picture odyssey of CGI landscapes and Johnny Depp eccentrics, Burton returned to Earth to tell the story of Margaret Keane, the artist who fought her husband for ownership of her famous "big eyes" paintings. The experiment in restraint doesn't quite work. Amy Adams and Christoph Waltz expose the psychology of the Keanes' disturbing relationship, but besides the occasional doe-eyed hallucination, Burton never finds his way in. The case of an intriguing picture in need of masterful brushstrokes. -- Matt Patches
15. Planet of the Apes (2001)
Burton reimagining this 1969 Charlton Heston dystopian classic in his own goth-Art Deco image is a tempting idea, but the execution is off from the second you see Mark Wahlberg getting strapped into a rocket with a chimp. Unlike his winking normal stand-ins, Michael Keaton and Johnny Depp, Wahlberg brings no whimsy or irony to his role. Not that Burton gives him much to play off: his take is a straitlaced action-adventure. (It makes you wish Oliver Stone got to make his insane version instead.) Despite middling reviews and a twist ending that makes no sense, the film was actually a box-office success, racking up a global total of $362 million, but it spawned no baby ape sequels and eventually got wiped from the canon by CGI Andy Serkis. It's probably for the best. -- Dan Jackson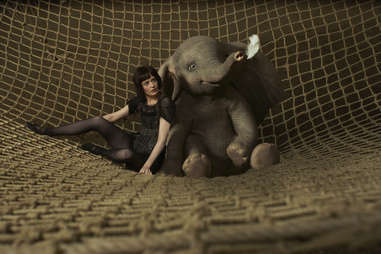 14. Dumbo (2019)
You can say this for Dumbo: The CGI elephant is very cute. Burton and his VFX crew have rendered this new incarnation of the classic Disney cartoon an adorable creature with sweet, expressive eyes. There are other moments in this remake -- one in the studio's exhaustive exhumation of its catalog -- that seem almost inspired as well. Michael Keaton gives an entrancingly bold performance as a nefarious circus maestro, and it's a delirious delight to watch him opposite a sputtering Danny DeVito as another ringmaster. But the pacing is just too slow, the opening's a slog, and even with commentary on the corporatizing of wonder, there's a feeling of "what's the point?" -- Esther Zuckerman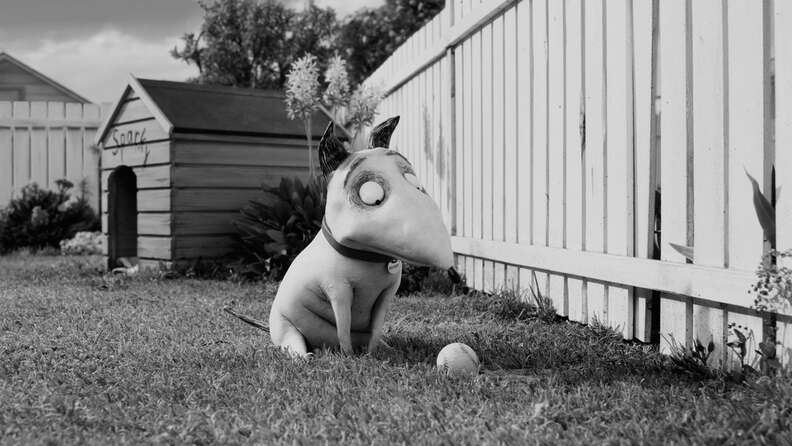 13. Frankenweenie (2012)
In 1984, a young Tim Burton lost his job at Disney Animation after executives deemed his latest short film, a dog-themed reimagining of Frankenstein, too scary to play in front of a rerelease of Pinocchio. Twenty-eight years later, Disney released Burton's stop-motion-animated remake. While the black-and-white horror comedy's scares are aimed squarely at youngsters, the laughs aren't neutered. Burton's ingrained disdain for white-picket-fence suburbia surges through Frankenweenie. -- Matt Patches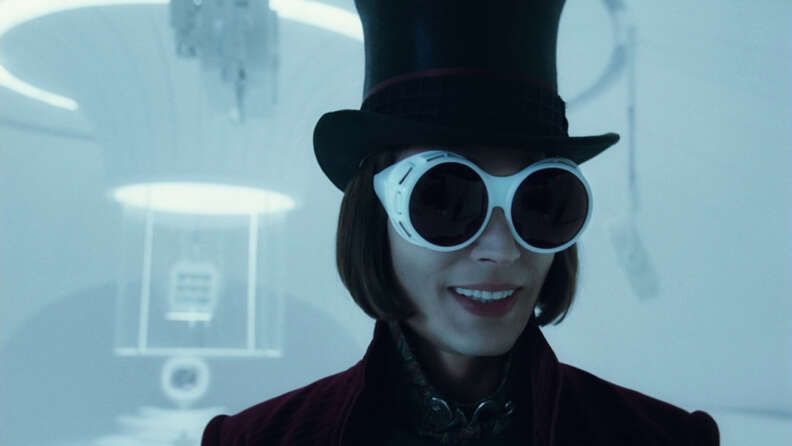 12. Charlie and the Chocolate Factory (2005)
There's no replacing Gene Wilder, the twinkling eyes and impish grin behind 1971's Willy Wonka and the Chocolate Factory, so it makes sense that Burton and Depp zig their munchkin-filled boat down the chocolate river where the original zagged. With his Howard Hughes-meets-Michael Jackson take on Wonka, Depp is more creepy than iconic, but the shiny, retro-chic production design gives the film a Laffy Taffy glow. It's eye candy for candy fetishists. While Burton and screenwriter John August are more faithful to Roald Dahl's text than the original film was -- they even use some of the book's lyrics for the songs featured in the film -- this big-budget remake doesn't quite recapture the Pure Imagination of the original. -- Dan Jackson
11. Sleepy Hollow (1999)
Did this moody thriller kickstart the "gritty" reboot trend? With its monochromatic color palette, gruesome kill scenes, emphasis on science over folklore, and world-weary tone courtesy of a script from Seven writer Andrew Kevin Walker (reportedly punched up by playwright Tom Stoppard), Sleepy Hollow now feels eerily familiar, like a big-budget HBO pilot run amok. Depp plays Ichabod Crane as an aloof, proto-CSI investigator, turning the tale of the Headless Horseman into yet another bleak procedural. But, as is often the case with Burton's minor works, the sets and costumes provide electric jolts of creativity when the onscreen drama gets stale. Every frame of this fog-drenched fairytale, shot by Oscar-winning cinematographer Emmanuel Lubezki, could be clipped, framed, and hung in a spooky library. -- Dan Jackson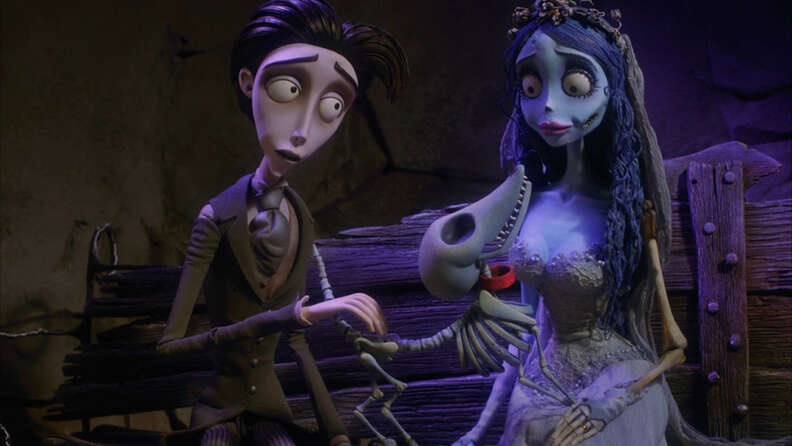 10. Corpse Bride (2005)
To anyone enraged over our omission of The Nightmare Before Christmas, blame the truth: technically, Henry Selick (Coraline) directed the Halloween-Christmas movie, not Burton (who conceived Nightmare and shepherded it to completion). Burton jumped to animation with Corpse Bride, a macabre folktale about a flighty groom-to-be and the zombie bride whom he accidentally proposes to. Even with Danny Elfman's songs, the movie doesn't have the light-footed whimsy that made Nightmare Before Christmas a crossover classic. Divorced from expectations, Corpse Bride is one of the few modern movies to do gothic horror, and the Hammer Pictures legacy, justice. -- Matt Patches
9. Mars Attacks! (1996)
You can almost hear Burton cackling with glee every time a Martian disintegrates an A-list cast member in Mars Attacks! The alien-invasion comedy, inspired by the trading-card series from the 1960s, is the rare studio comedy bent on sadistic fun. While Mars Attacks! didn't demand Burton's usual design work, his morbid, cartoonish sense of humor spawned unforgettable images: the stampede of burning cattle, Sarah Jessica Parker's head sewed onto the body of a Chihuahua, and the coup de grâce, alien heads exploding to the wailing beat of Slim Whitman's "Indian Love Call." Burton's silliest blockbuster continues to be the antidote to 20 years of Roland Emmerich's self-serious sci-fi movie carnage. -- Matt Patches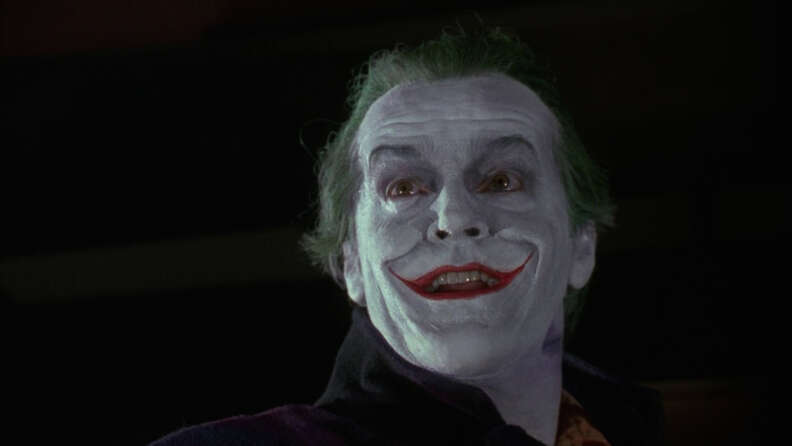 8. Batman (1989)
After the box-office success of Pee-wee's Big Adventure and Beetlejuice, Burton was an in-demand director, making him the ideal candidate to helm a live-action adaptation of America's gloomiest superhero. At the time, Burton's casting of Keaton in the title role was controversial and widely criticized, but with the benefit of hindsight, it was a stroke of genius. While Jack Nicholson's Joker feels hammy today and the film lacks the gritty realism of Christopher Nolan's acclaimed Dark Knight trilogy, Keaton's take on Batman, and his less leather-prone alter ego Bruce Wayne, remains wry and distinct. It's hard to think we'd get Robert Downey Jr.'s Iron Man, Mark Ruffalo's Bruce Banner, or any number of self-aware heroes without the tricky, humanizing work Keaton did here. Plus, this movie gave us "Batdance." Never question "Batdance." -- Dan Jackson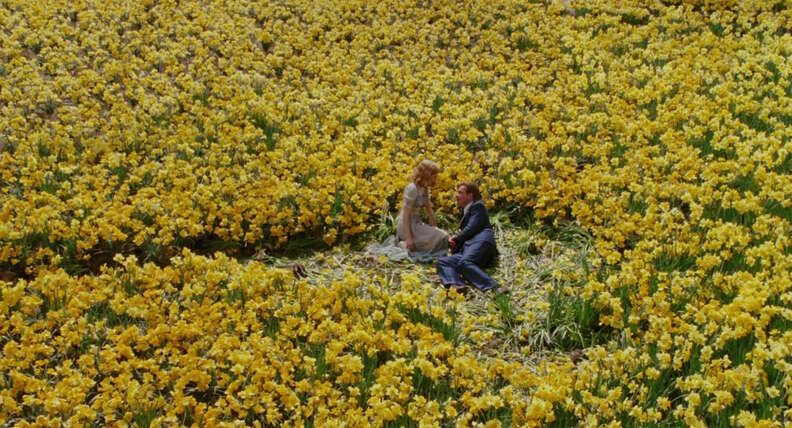 7. Big Fish (2003)
Fellow chronicler of suburban angst and childlike wonder Steven Spielberg almost directed this adaptation of Daniel Wallace's novel, and it's easy to see what drew him to the material. Albert Finney stars as Edward Bloom, a dying fabulist struggling to connect with his estranged son (Billy Crudup), and a grinning Ewan McGregor plays the younger version of Bloom as an earnest and wonderstruck adventurer. A mermaid, a werewolf, and a tender-hearted giant pop up as well. Despite all the wild creatures, Big Fish is perhaps Burton's simplest and most emotionally direct movie, an old-fashioned tearjerker tricked out with fanciful special effects, quirky performances, and one of Danny Elfman's best scores. It tugs at the heartstrings with studied precision. -- Dan Jackson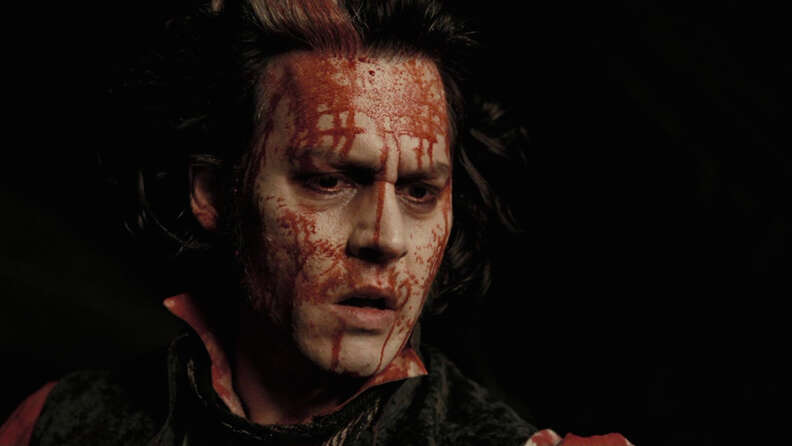 6. Sweeney Todd: The Demon Barber of Fleet Street (2007)
Given how essential music is to his best films -- remember, this is the guy who recruited Prince to write songs for a Batman movie -- it's surprising it took so long for Burton to make a full-fledged musical. Maybe he was looking for the perfect story for his macabre sensibility? Well, he found it in Stephen Sondheim and Hugh Wheeler's blood-soaked 1979 Broadway hit, which follows a deranged barber (played by Depp here) as he returns to London to seek revenge on the judge who ruined his life. Sweeney Todd is filled with beautiful but dense songs that would derail a less confident director, but Burton slices and dices Sondheim's work with glee, turning a stage-bound story into a sumptuous, unnerving, and often moving horror film. -- Dan Jackson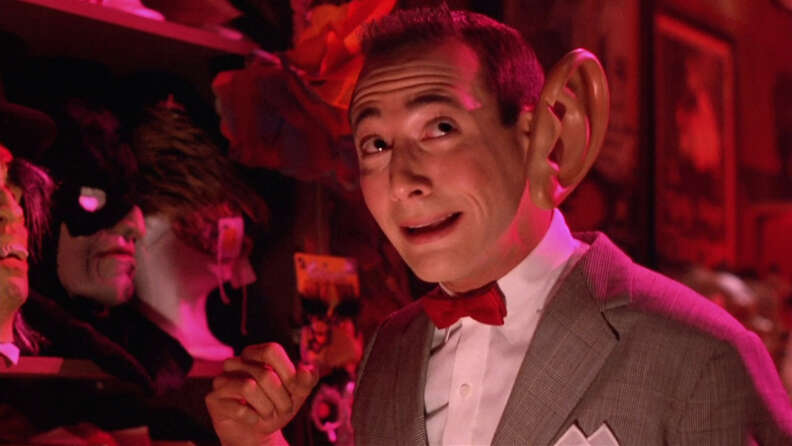 5. Pee-wee's Big Adventure (1985)
Burton made his directorial debut bringing Paul Reubens' character to screen. While Reubens penned the movie with his fellow Groundlings comedy cohort (including SNL's Phil Hartman), the director's taste for dark humor and circus extravagance, tucked inside the mundanity of the real world, is all over Pee-wee's Big Adventure. The road movie drives Pee-wee to the weirdest corners of America and beyond -- at least, we're hopping "Large Marge" isn't from this plane of existence. Danny Elfman's bouncing score, the first of many for Burton, keeps the movie on its toes (dancing, on a bar, to "Tequila") from beginning to end. -- Matt Patches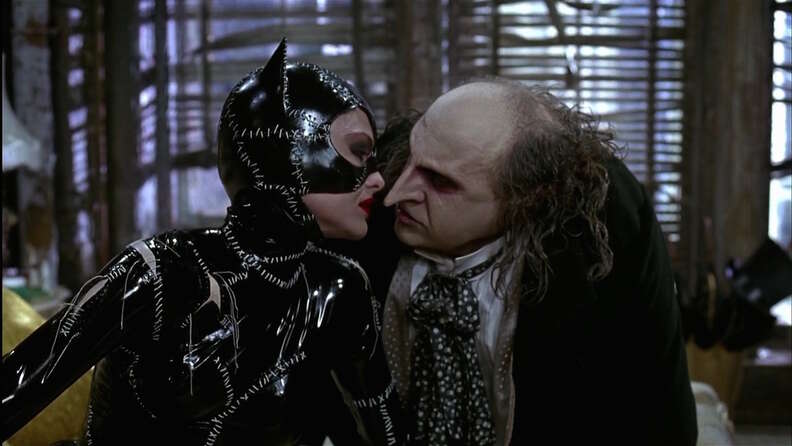 4. Batman Returns (1992)
Superhero movies don't come much weirder than Batman Returns. After the enormous box-office success of the first film, Burton climbs back in the Batmobile but mostly kicks Keaton's Bruce Wayne to the curb, instead focusing on Michelle Pfeiffer's psychologically damaged Catwoman and Danny DeVito's sneering, tragicomic Penguin. It was a gamble that didn't necessarily click with moviegoers -- the movie grossed over $100 million less than its predecessor -- but as superhero films become increasingly formulaic, Batman Returns looks more daring and original with each passing year. Only Burton would put DeVito in a giant rubber duck, strap rockets to the backs of penguins, and turn a kids movie into an S&M fever dream starring Christopher Walken as an evil business tycoon. "Meow," as Catwoman would say. -- Dan Jackson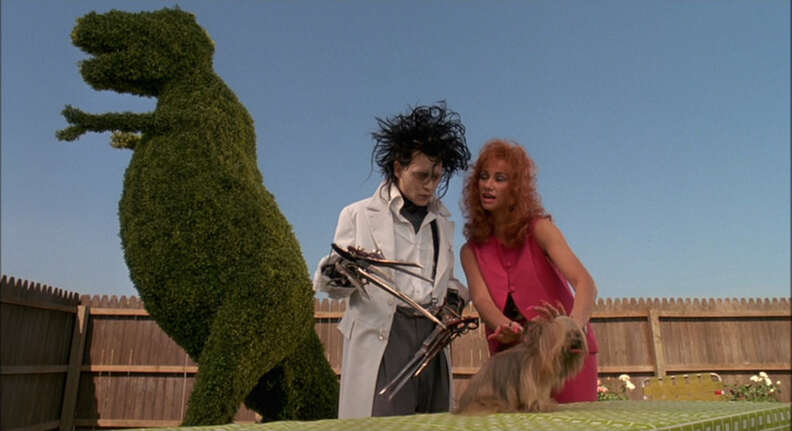 3. Edward Scissorhands (1990)
The power of Edward Scissorhands lies in Johnny Depp's wounded eyes. This elegant bedtime story about a blade-wielding monster-hunk (Depp) arriving in suburbia and becoming a local sensation is part earnest fairytale, part horror story, and part wicked satire, but Depp's expressive glances and deadpan looks make the tonal shifts work. Subverting his pin-up reputation by playing against type, Depp embodies the anxieties of shy teens everywhere. Long before American Beauty had you blathering on about floating plastic bags, Burton found poetry in shrubberies, blocks of ice, and perfectly manicured lawns. Edward's famous "I'm not finished" line feels especially poignant in retrospect, because this now feels like Depp's most fully realized film. -- Dan Jackson
2. Ed Wood (1994)
Written by The People v. O.J. duo Scott Alexander and Larry Karaszewski, Ed Wood is both Burton's most classically tailored film and his most niche -- 20 years after turning Johnny Depp into a prestige player and winning co-star Martin Landau an Oscar, most people still don't know the name "Ed Wood." By whittling down Wood's life to his early schlockmeister years, Burton, Alexander, and Karaszewski turn a standard-issue biopic into a Hollywood caper and an ode to fading stars. Depp, grinning like a madman through Wood's highest highs and lowest lows, captures the glimmer of an absentminded creative. Burton's expert staging seems to relate. -- Matt Patches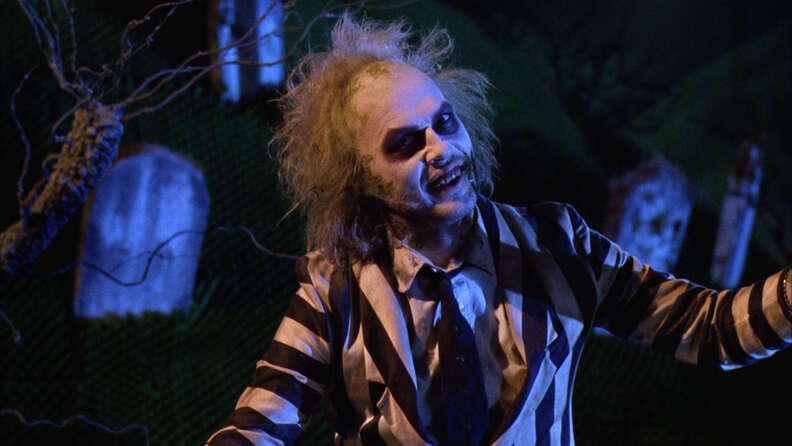 1. Beetlejuice (1988)
With a few tweaks, Beetlejuice could have been a horror movie up there with The Exorcist. But Burton saw opportunities for laughs and Harry Belafonte-backed dance sequences in his reverse ghost story, where Geena Davis and Alec Baldwin's deceased couple become victims of a human haunting. The twist only gets more twisted when Michael Keaton's Beetlejuice, a used-car-salesman-from-hell type, enters the equation. It's no surprise that Beetlejuice would find a second life in TV animation -- from the biggest sandworm to the shrimpiest possessed pinky finger, Burton's farce is an artistic achievement and a hoot. -- Matt Patches
Sign up here for our daily Thrillist email, and get your fix of the best in food/drink/fun.
Follow the Thrillist Entertainment editors on Twitter @ThrillistEnt.