Everything We Know About 'True Detective' Season 3 (So Far)
HBO
HBO
In January 2014, when True Detective first premiered, it set a high bar not just for TV that year, but for the franchise itself. As doomed detectives Rustin Cohle and Marty Hart, Matthew McConaughey and Woody Harrelson played at the top of their game, wading into creator Nic Pizzolatto's addictive mystery with aplomb. Millions were hooked.
Variety quickly put the gritty crime drama in "elite company," The Hollywood Reporter called it a "tour-de-force," and they were far from alone. The hype, of course, would fade in Season 2, something of a rush job that was widely (and perhaps unfairly) panned, stunning many viewers and making fans wonder if the end was near.
Good news: True Detective isn't dead. Far from it. Despite the poor reception of Season 2 and a recent snag in production, Season 3 is still well on its way, with a stacked cast and a storyline that recalls some of what made this series so gripping in its earlier days. Below, everything we know so far, a compendium we'll update as more information becomes available.
When does True Detective Season 3 come out?
It's official: True Detective's third season will premiere at 9pm ET/PT on January 19, 2019. Expect eight total episodes to run at the same time each subsequent Sunday, taking you through the beginning of March.
What will True Detective Season 3 be about?
The logline says Season 3 "will tell the story of a macabre crime in the heart of the Ozarks and a mystery that deepens over decades and plays out in three separate time periods." Other plot details are scarce, but structure-wise, this run, with its multiple time periods, looks like it will more closely resemble True Detective Season 1 than 2, the former of which told a story that spanned 17 years.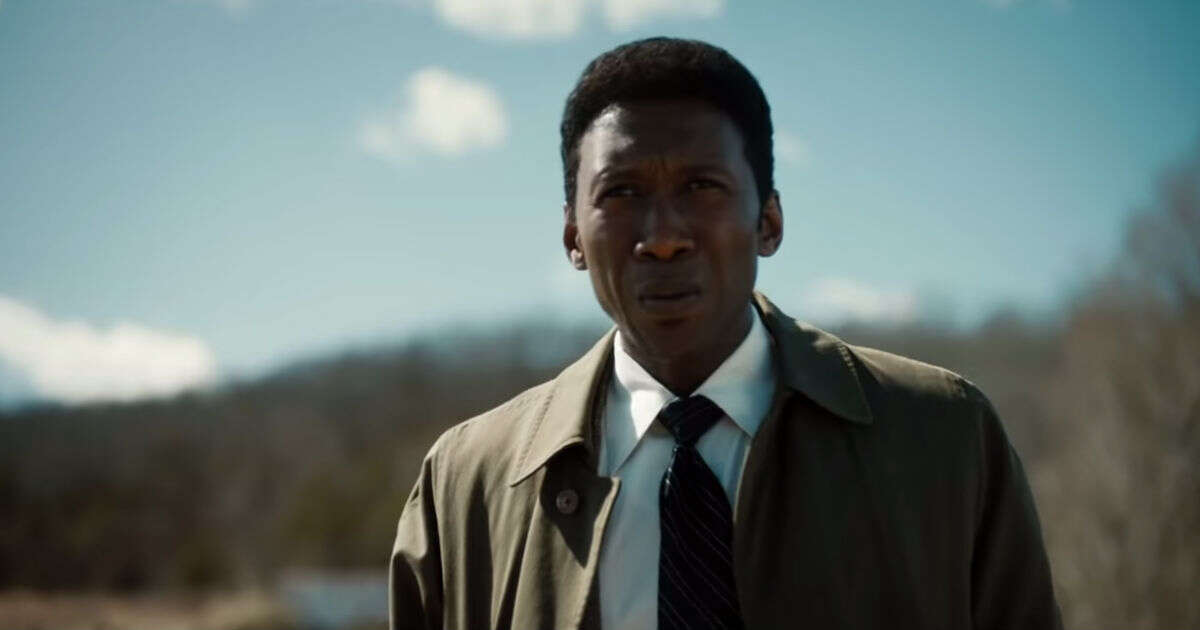 Mahershala Ali will star
Fans were elated last summer at the announcement of Ali's casting -- not only did it mean the series was alive and well, but an inimitable talent had been signed to boot. Fresh off Luke Cage and Roxanne Roxanne, the Oscar winner (Moonlight) toplines Season 3 as Wayne Hays, a "state police detective from Northwest Arkansas." Season 1 star Matthew McConaughey quickly endorsed the casting, calling Ali, whom he worked with on Free State of Jones, a "great fit." "Whatever's coming out of Nic's writing mind, it's heady and hardcore," he toldUSA Today. "Mahershala's got heavy feet. He's grounded and rooted, and doesn't have [an] attitude. There's no room for attitude in Nic's writing."
According to Ali -- whose grandfather was a police officer in Arkansas -- the lead role was originally written for a white actor. But the actor pitched himself to Pizzolatto, and after a couple days mulling over the change, the showrunner assented.
Carmen Ejogo and Stephen Dorff will co-star
Opposite Ali, Ejogo (Selma, It Comes at Night) will play the female lead, Amelia Reardon, "an Arkansas school teacher with a connection to two missing children in 1980." Ejogo has said she's ready to live up to the expectations of the fanbase, telling ET Online that she's "personally excited to explore what [the Ozark region] was like in [the '80s]." A dependable character actor, Dorff (Blade) will appear as Roland West, Ali's investigative partner, whose life and career become influenced "over three decades by a baffling crime."
The supporting cast is also stacked
Fans will see several familiar faces and names rounding out the cast. Of note: Scoot McNairy (Argo) as a father named Tom, who "suffers a terrible loss that ties his fate to that of two state police detectives over 10 years" -- probably Ali and Dorff; Mamie Gummer (Ricki and the Flash) as Lucy Purcell, "a young mother of two at the center of a tragic crime"; and Ray Fisher (Justice League) as Freddy Burns, Ali's onscreen son. Michael Greyeyes, Jon Tenney, Rhys Wakefield, Sarah Gadon, Emily Nelson, Brandon Flynn, and Michael Graziadei are also set with recurring roles.
What about Matthew McConaughey?
True, there was talk a while back about the Season 1 star being up for reprising his old character. ("Yeah, I would," he said on The Rich Eisen Show when asked if he would go back. "I miss Rust Cohle, man. I miss watching him on Sunday nights.") So, it's not an impossibility, but, given the new setting and time period, it should be considered highly unlikely -- at least for this run. Harrelson, for his part, is good. The man behind Marty told Yahoo! that he doesn't "see doing that. Because, you know, it went really well the first time, and come back around to it and what else are you gonna hear but, Not as good, just wasn't as good."
Nic Pizzolatto wrote most of Season 3
Pizzolatto, the series creator and showrunner, wrote all the episodes for Season 3, save one: Episode 4, which he co-wrote with his hero, Deadwood mastermind David Milch. Executive producers include Pizzolatto, Daniel Sackheim, Jeremy Saulnier, Scott Stephens, Harrelson, McConaughey, Season 1 director Cary Joji Fukunaga, Steve Golin, Bard Dorros, and Richard Brown. HBO seems to be happy with the scripts so far, with HBO programming president Casey Bloys calling them "terrific" and "truly remarkable."
Pizzolatto's directing for the first time
The initial plan was for Pizzolatto to direct alongside indie favorite Jeremy Saulnier (Green Room, Blue Ruin); however, the latter exited production early. Sources toldVariety the reason was a "difference of opinion on the episodes," but HBO made the split look more amicable. "Saulnier has completed the first two episodes of True Detective Season 3 and will be departing the production due to scheduling issues," the network said in a statement. "Daniel Sackheim has come on board as a director and executive producer for the series."
The shuffle was initially seen as a cause for concern because many critics believed the rotating-director approach gave Season 2 its inconsistent feel. But in Sackheim, True Detective has found an Emmy-winning, veteran TV helmer whose credits include at least one other show shot in the Ozarks. (Yes, that one.) Sackheim will split directing duties with Pizzolatto, who will make his directorial debut, for the rest of the season, as everyone on the sidelines hopes they find common ground and a uniform voice.
How will Season 3 be different from Season 2?
Judging by the breadcrumbs above, Season 3 is angling itself as a sort of spiritual return to form. Gone is the big-city setting of Season 2; back is the more rural feel of Season 1 -- even plot-wise, the logline essentially reads like a slightly modified version of the show's debut. More importantly, though, it seems HBO is giving Pizzolatto time, a privilege that was more an obstacle the second go around. "When we tell somebody to hit an air date as opposed to allowing the writing to find its own natural resting place, when it's ready, when it's baked," HBO's president, Michael Lombardo, said in 2016, "we've failed."
Sign up here for our daily Thrillist email and subscribe here for our YouTube channel to get your fix of the best in food/drink/fun.

Follow the Thrillist Entertainment editors on Twitter: @ThrillistEnt.