With so many new shows to stuff into your eyeballs this year, you might be continually baffled about when and where the next big TV thing is dropping.
Fear not: Just bookmark our ridiculously comprehensive, passionately curated, and always updated guide to see the premiere dates of new and returning shows arriving on the small screen in 2017.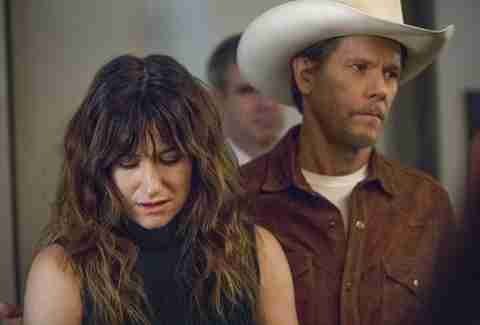 May 5
The Mars Generation (Netflix)
A (surely envy-inducing) documentary about a team of teens training to set foot on the Red Planet.
Sense8 (Netflix)
The absolutely mental saga picks up with the Sensates still on the run from the adorably terrifying Mr. Whispers.
May 12
Anne (Netflix)
... you know, from that whole Green Gables thing -- L.M. Montgomery's classic novel gets the series treatment.
I Love Dick (Amazon)
Transparent creator Jill Soloway adapts the provocatively titled memoir/novel by Chris Kraus in the former's second Amazon original series.
Master of None (Netflix)
The second run of Aziz Ansari's New York dramedy comes with updates on Dev's pasta-making adventures.
May 17
Downward Dog (ABC)
Allison Tolman stars as a struggling millennial whose story is told from the perspective of her super-lonely but lovable dog, Martin (Samm Hodges).
May 19
12 Monkeys (Syfy)
You can never have enough time travel.
Unbreakable Kimmy Schmidt (Netflix)
Everyone's favorite mole person-turned-New Yorker takes another crack at winning over the city with her unflinching optimism.
May 21
Twin Peaks (Showtime)
It's baaaaack. And we're exciiiiiited.
May 22
The Bachelorette (ABC)
It will never stop.
Neon Joe, Werewolf Hunter (Adult Swim)
Not a lot of gear. But a good amount of Jon Glaser.
May 23
Casual (Hulu)
A bachelor, a divorcee, and a teen try to help each other figure out that whole love thing.
May 25
Beat Shazam (Fox)
Can't make this shit up.
May 26
Bloodline (Netflix)
Netflix's sketchiest family has more to get off their chest.
May 29
Still Star-Crossed (ABC)
What happened after the ending of Romeo and Juliet? This.
Whose Line Is It Anyway? (CW)
Short-form improv alert.
May 30
America's Got Talent (NBC)
Tyra Banks has signed on as the new host, joining judges Howie, Heidi, Mel B, and Simon.
House of Cards (Netflix)
Find out what the Underwoods have to say about their own fractured political landscape.
May 31
The Carmichael Show (NBC)
Expect Jerrod and Maxine to tackle rape, shootings, and more Cosby in the show's third run.
MasterChef (FOX)
You know the drill.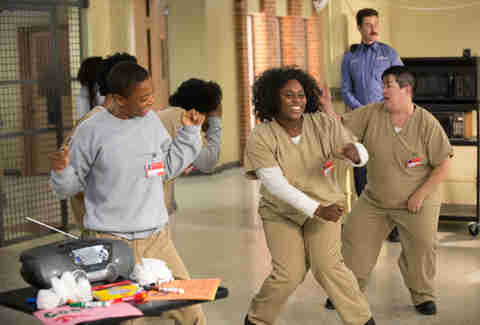 June 1
Nashville (CMT)
Don't worry -- this show's safe.
June 2
Flaked (Netflix)
Will Arnett's self-help guru is just out here doing his best, okay?
June 4
Fear the Walking Dead (AMC)
Just in time to tide you over till there's more normal Walking Dead.
I'm Dying Up Here (Showtime)
A drama about comedy! One that focuses on LA's stand-up scene during the '70s.
June 8
Queen of the South (USA)
Drugs, Spain, and drama. Kingpin? Nah, QUEENPIN.
June 9
Orange Is the New Black (Netflix)
It's the fifth season -- are they ever going to get out of this prison?!
Wynonna Earp (Syfy)
Based on the IDW Comic of the same name, a show about a badass demon killer.
June 10
Orphan Black (BBC America)
Tatiana Maslany knows what the people want: more clone drama, baby!
June 12
American Ninja Warrior (NBC)
You're either so down for this awe-inspiring competition show or you're not.
June 16
The Great British Baking Show (PBS)
Same with this one.
The Ranch (Netflix)
Do you love slow-burn romances? Do you laugh when dudes get punched in the nuts? How do you feel about laugh tracks? Things to consider, as more of this pseudo-'70s Show reunion approaches.
June 19
Preacher (AMC)
A second dose of the preacher who sucks at preaching, but is good at other stuff.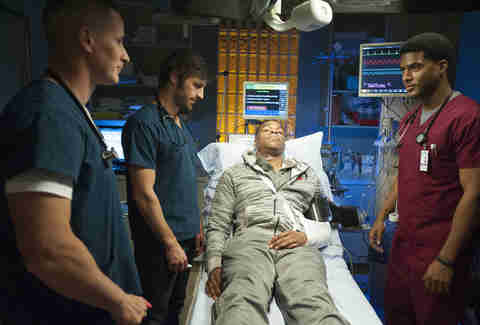 June 22
The Mist (Spike)
Christian Torpe says he's taking "a Fargo approach" with this latest Stephen King adaptation. (Read: Things will be the same, but different).
The Night Shift (NBC)
Catch more of the bleary-eyed team at San Antonio Memorial's emergency room as they wrestle with late and unforgiving mayhem.
The Wall (NBC)
LeBron James and Chris Hardwick's game show is here to stay.
June 23
GLOW (Netflix)
Alison Brie stars as Ruth Wilder, a struggling actress who seeks redemption in the glittery neon world of women's wrestling in 1980s Los Angeles.
July 9
Candy Crush (CBS)
Not even kidding.
July 11
The Bold Type (Freeform)
A dramatized look at the forces behind a major women's magazine -- inspired by Cosmo's editor-in-chief, Joanna Coles.
July 12
Salvation (CBS)
Apparently, there's an asteroid six months away from smashing into Earth. UH OH!
July 16
Game of Thrones (HBO)
So close, yet so far.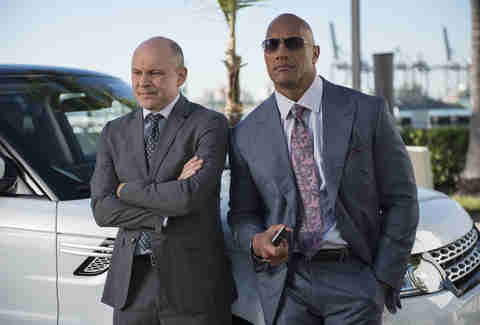 July 23
Ballers (HBO)
Sadly, still not the reboot of the AND1 Mixtapes we've been wanting. But yeah, more of this.
Insecure (HBO)
What the heck is gonna happen to Issa Dee next? Summer holds the answers.
July 24
Midnight, Texas (NBC)
The author who created Sookie Stackhouse sends another saga -- one about a town that "sits on a veil between the living and hell" -- to the small screen.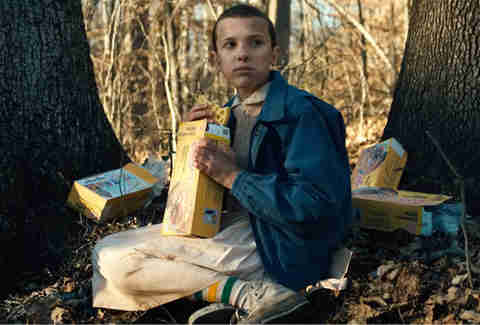 August 8
Difficult People (Hulu)
Julie Klausner and Billy Eichner can't stop, won't stop.
August 16
Marlon (NBC)
Marlon Wayans' semi-autobiographical sitcom.
August 18
Marvel's The Defenders (Netflix)
Daredevil, Jessica Jones, Luke Cage, and Iron Fist -- in the same damn show.
August 25
The Tick (Amazon)
SPOOOOOOOOOOOON!! (Is amazing.)
October 31
Stranger Things (Season 2)
What happened to those secret Christmas Eggos? Will there ever be justice for Barb? Is Will Byers really a giant slugchild? Just some of the important questions the Duffer brothers must answer in Season 2.
Sign up here for our daily Thrillist email, and get your fix of the best in food/drink/fun.