Netflix's 'Unbelievable' Is the Next Must-Watch Crime Drama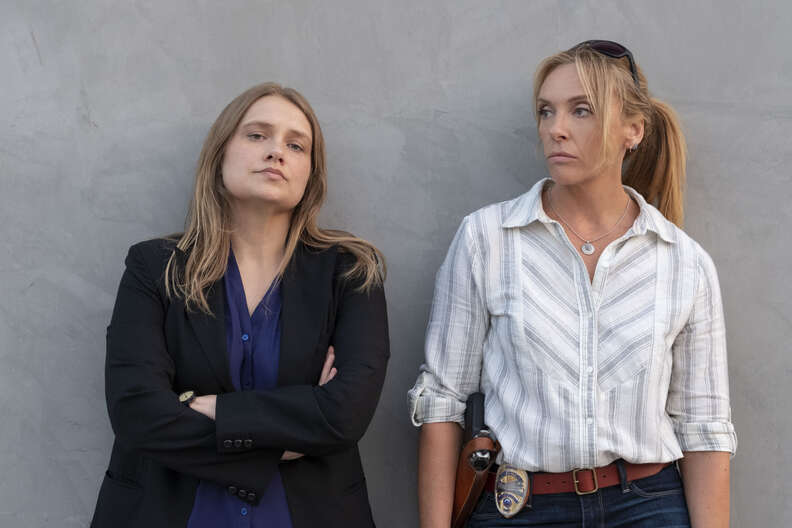 Merritt Weaver and Toni Collette in 'Unbelievable'

| Netflix
Merritt Weaver and Toni Collette in 'Unbelievable'

| Netflix
Since it was released on September 13, Netflix's limited series Unbelievable has been the subject of fevered discussion and effusive praise online. It's the kind of true-crime drama that is at once gripping and horrifying, hard to watch yet mesmerizingly addictive. A devastating story of sexual assault and miscarriage of justice unfurls over eight episodes, pulling viewers into a real-life tale so unique, so captivating, and so shocking it's almost, well, unbelievable.
Part of what makes the show so compelling are the unlikely real-life circumstances that brought the truth of the show's interstate crime spree come to light. While reporter Ken Armstrong was working on a piece about a gross miscarriage of justice in Washington for The Marshall Project, T. Christian Miller, with Pro Publica, was following a Colorado police investigation that was attempting to track down a serial rapist. They worked independently for months before they discovered they were both telling different parts of the same story, and when they ultimately decided to share notes and work on a larger piece together, "An Unbelievable Story of Rape" was born.
"I remember seeing all the records that T. had gathered in Colorado, and then I dumped all the records that I had gathered in Washington, and it was like each of us had half of a phenomenal story. And in one day, by dumping our notes into a common file, we suddenly had a whole story," Armstrong told Longform in a 2016 interview. That whole story went on to win a Pulitzer Prize and caught the attention of writers Ayelet Waldman and Michael Chabon, who worked with Erin Brockovich screenwriter Susannah Grant to turn it into the fictionalized Netflix series.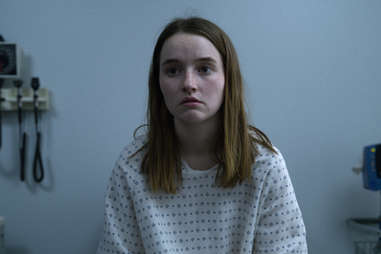 Just like the original article, Unbelievable begins in 2008 with Marie Adler (played expertly by Kaitlyn Dever, who earlier this year had a star-making turn in Booksmart), an 18-year-old woman living in Lynnwood, Washington. Marie is in the midst of trauma, huddled on the floor, nearly catatonic with shock as she describes her alleged rape first to a police officer, then a detective, then another detective, then a nurse, on and on and on until she's drowning in the details. Throughout Marie's retelling, we see flashbacks of the assault from her perspective, an important decision by Grant that echoes Armstrong and Miller's choice to center the narrative on the victim rather than the rapist. It also allows viewers to experience the brutality of the assault without devolving into the kind of rape-porn that shows with similar themes risk indulging in. Showing Marie's perspective helps us empathize with her every step of the way, even when her decisions seem confounding.
Police begin to doubt Marie's account of her assault, and as Marie goes from victim to suspect, we also become painfully aware of the misconceptions that still color who society sees as a reliable witness and someone worthy of being listened to. The cops convince themselves that Marie's behavior make her inherently unreliable, and they eventually decide to charge Marie with filing a false report. Her lawyer advises her to take a plea deal, which she does, creating a ripple effect that has devastating consequences on her life.
How could a sexual assault victim admit to lying when she's told the truth? Marie has been in and out of the foster system her whole life, and she's used to being mistrusted, let down, manipulated and deceived. It's easy to see why she unravels when the two male detectives in charge of her case start to question her story, badger her into doubting herself, and become suspicious of her responses to trauma. Under this duress, she claims that she made it all up, hoping for the whole episode go away. It may seem counterintuitive or unlikely to anyone watching from the comfort of home, but one of the series' strengths is making Marie's decision feel inevitable.
Marie's introduction is a sharp contrast to what we see when we meet Detective Karen DuVall (Merritt Weaver) three years later in 2011. She's been called in to investigate the violent assault of a young engineering student in Golden, Colorado, who's been allegedly raped for hours at gunpoint in her own home. DuVall is an empathetic detective who listens intently to the victim; her manner is open and thoughtful, a stark departure from the treatment Marie received. The dedicated tenderness with which the detective swabs the terrified victim's face brought me to tears, so removed was it from Marie's experience, which was dominated by cold indifference. DuVall quickly becomes consumed by the case, and thanks to a remark to her husband about the rape, soon realizes she may be looking at a serial rapist with another victim across the state.
Enter Toni Collette's Grace Rasmussen, a hard-edged detective in Westminster, Colorado who has an open rape case with an eerily similar M.O. Rasmussen and DuVall team up to track the case, which eventually expands to encompass several shocking, brutal crimes that grow in violence with each attack.
Unbelievable cuts between Marie's harrowing story and the work of DuVall and Rasmussen as they race against the clock to stop a predator before he commits another assault. The series, like the article that inspired it, takes a measured approach throughout, largely eschewing lecturing or heavy-handed politicizing. Writer and showrunner Grant lets the story unfold naturally, careful not to overstate what is already so painfully obvious: There's no right way to react to trauma, and you shouldn't have to contort yourself to seem believable, to seem worthy of attention from those responsible for finding your attacker. And yet, while I watched the series I thought about the confirmation hearings of Supreme Court Justice Brett Kavanaugh. I thought about a tearful Christine Blasey Ford speaking up for herself to the detriment of her job, her family, her safety. There's evidently still a widely held notion that a victim "should" say or do certain things, a belief that Unbelievable works hard to deconstruct.
Still, Unbelievable is far from a perfect series: Toni Collette's Rasmussen is sometimes a caricature of an ambitious woman, and the authenticity of her marriage can feel laughably thin. The dialogue between the two sounds forced, like it's a series of married-life clichés smashed together without much care. Even some of the Colorado police scenes resemble a CSI-style procedural more than a prestige drama, a step removed from David Caruso mumbling a one-liner while pulling his shades off.
But overall, it's a powerful, impactful show that will stay with you for a long time. An unflinching look at justice, inequality, and the fantasy of a perfect victim, Unbelievable leaves you with the lasting impression that the people who are listening are just as important as those telling the story.
Amil Niazi is a contributor to Thrillist. Follow her on Twitter at @amil.