Once upon a time, horror movies regularly ran in your local multiplex. But lately, newer high-quality horror flicks can be found on our televisions. It's a blessing and a curse, there's not that much room for independently produced films to scare crowds en masse at their local theaters, but we know there's always something to find on streaming sites and VOD rental platforms.
So check out these solid indie horror flicks that you can watch at home with all the lights off and junk food galore -- which some would argue is even better than going to a multiplex and dealing with jerks who talk during all the scary bits.
And for more scares, read our list of The Best Horror Movies of 2017.
 
Recommended Video
These Mac & Cheese Nachos Just Won the Comfort Food Game
The Bay (2012)
Naysayers like to state that there are only two or three good found footage horror movies, but they're probably forgetting about Barry Levinson's 2012 horror flick The Bay. Yes, the man who directed Diner, Good Morning Vietnam, and Rain Man also made a freaky piece of found footage bio-horror. It's about a bunch of folks in Chesapeake Bay who get infected with something new and disgusting, and the researchers trying to piece together what went down. Not saying it's [REC]-level good, but on the relative scale of found footage movies it's actually pretty impressive.
Where to watch it: Stream on Hulu
Before I Wake (2016)
If you liked Oculus, Hush, Ouija: Origin of Evil, and/or Gerald's Game, then congratulations. You're a Mike Flanagan film. This smart and oddly touching thriller is about an orphan (Jacob Tremblay) whose dreams become a reality for new parents Kate Bosworth and Thomas Jane... and then those dreams become nightmares. Shot over two years ago but stuck on a shelf when Relativity went bankrupt, this is one of those "long-delayed" films that's actually quite good.
Where to watch it: Stream on Netflix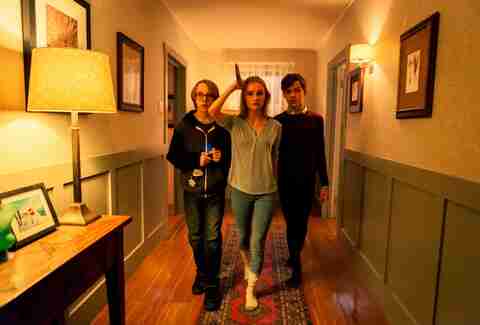 Better Watch Out (2016)
A babysitter must defend her charge during a holiday season home invasion -- but then the movie goes and throws a few cool twists into the mix and things get even crazier. Earns points for some strong performances, a solid pace, some quick moments with Virginia Madsen and Patrick Warburton, and some nice nasty jolts.
Where to watch it: Stream on Shudder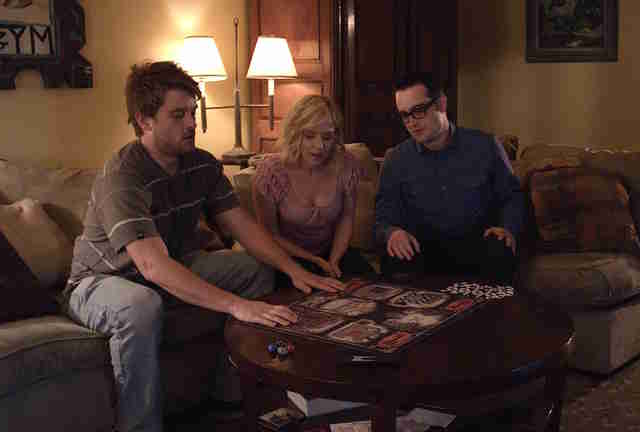 Beyond the Gates (2016)
Remember VHS players? Remember "VHS board games," new-and-improved versions of Clue with a "now watch this video clip" component added to the equation? Life was pretty boring before the internet. But Beyond the Gates, the first horror flick (ever?) to center around the horrors unleashed by a VHS board game, is not. The movie isn't a comedy, but a slow-burn thriller about a pair of estranged brothers who stumble across the haunted old relic of a game... and quickly come to regret it. Recommended mainly to movie nerds who remember the 1980s, but it's still fun for the whole family.
Where to watch it: Stream on Netflix
Bite (2016)
This one earned mixed reviews, but please save me a seat on the "really dug it" side of the equation. This freaky Canadian import is about a young woman who slowly transforms (more like "degenerates") into a she-creature after crossing paths with an exotic insect(ish thing). Toss in a few icky kills, a decent dosage of compelling subtext, some fine acting under tough circumstances, and more icky goo than any one film probably needs, and you're looking at a nasty yet darkly amusing horror flick that my mom wouldn't be able to sit through for more than nine minutes. Seth Brundle, on the other hand, would love it.
Where to watch it: Stream on Amazon
Bone Tomahawk (2015)
Sad but true: We don't get all that many horror/Western hybrids these days (or ever, really) so it's great to find a new one that not only works, but kicks butt under both genre headings. Bone Tomahawk is basically The Searchers meets The Hills Have Eyes, about a gang of well-intentioned townsfolk (led by Kurt Russell!) who head out to rescue a citizen who has been captured by a tribe of cannibalistic natives. Oddly literate for such a gruesome concoction, and that's only one of the flick's surprises.
Where to watch it: Stream on Amazon
Creep 2 (2017)
If you dug Patrick Brice's first Creep flick, then odds are you'll dig this one -- mainly because you already know you're in for something offbeat, slyly disturbing, and "slow burn" suspenseful. It's about a crafty videographer who thinks she's getting a great "weird" story, when in fact her subject is studying her. Those who think horror films are little more than murders, monsters, and ghosts may be creepily surprised by how such a "low-fi" horror movie works so well, but work it does, thanks in large part to lead actors Mark Duplass and Desiree Akhavan.
Where to watch it: Stream on Netflix
Cub (2014)
I included this Belgian film for three reasons: 1) it's a crafty, freaky, scary little movie, 2) it's available over on Shudder, a fantastic streaming service for Americans who crave nonstop horror cinema, and 3) it's a terrifying movie. Cub follows a scout troop that goes on a weekend camping trip, only to stumble across a rather unique psycho. Suffice it to say we won't be seeing an American remake of this one anytime soon.
Where to watch it: Stream on Amazon Prime, Shudder
A Dark Song (2016)
Two strangers agree to spend a year in a big, freaky house together. Why? Well, she needs some assistance of a decidedly supernatural variety, and he may (or may not) be the only man who can teach her the arcane rites and services. Calm, quiet, and very creepy, this fascinating Irish import proves that not every horror film about religion has to have possessed people or evil priests.
Where to watch it: Stream on Netflix
Found Footage 3-D (2016)
Is it wrong to recommend a horror film that I'm in and also co-produced? If so, just skip to the next one. Obviously I'm biased, but I know a lot of people who really dug our scrappy little horror flick. It's about a bunch of know-nothing filmmakers who head off to create the first ever found footage horror movie in 3-D... only their location is haunted. Obviously.
Where to watch it: Stream on Shudder
Grabbers (2012)
A small Irish village is attacked by horrible monsters who have a horrible aversion to alcohol. Which means our colorful group of survivors has a chance to stay alive, provided they can stay drunk. While fighting off monsters. This import benefits greatly from a strong sense of humor, a game cast, and some nifty creatures.
Where to watch it: Stream on Shudder
The Hallow (2015)
Not to be confused with The Hollow, Hallow, or (God forbid) The Gallows, this low-key but eminently creepy offering from the UK focuses on a family deep in the woods who must contend with something... unnatural. It's a pretty straightforward campfire tale, so the less I divulge the better. Fine. You win. There are demons in that freaky forest. Hungry ones, too.
Where to watch it: Stream on Netflix
Happy Hunting (2017)
By now we've all seen countless variations on the "humans hunting humans for sport" premise -- from The Most Dangerous Game to Battle Royale to The Hunger Games -- so it's OK if the basic story doesn't exactly grab you anymore. But this clever little indie from Joe Dietch and Louis Gibson is quite a lot more interesting than may seem at first glance. The sardonic sense of humor doesn't hurt, nor do the political subtext and unexpected plot contortions. Plus it's shot well and the cast is solid. Give it a shot and you may end up impressed.
Where to watch it: Stream on Netflix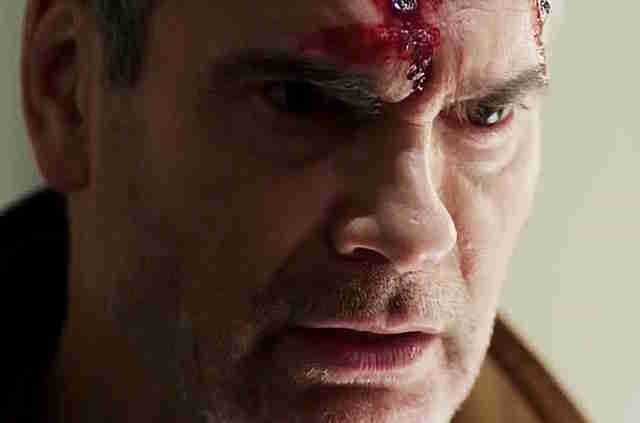 He Never Died (2015)
It's always fun when Henry Rollins pops up in a movie. The man has a natural intensity that's fascinating to watch, plus he's a lot funnier than we generally give him credit for. Rollins gives his best performance ever in the odd, fascinating He Never Died, which is sort of like a film noir-horror flick-crime story amalgam. The former Black Flag frontman plays a soft-spoken badass who simply cannot be killed (and the local criminal syndicate knows, because it's tried... more than once). Precisely how the man gained this immortality is a big reveal, and the explanation makes for one of the most interesting genre films in recent memory.
Where to watch it: Stream on Netflix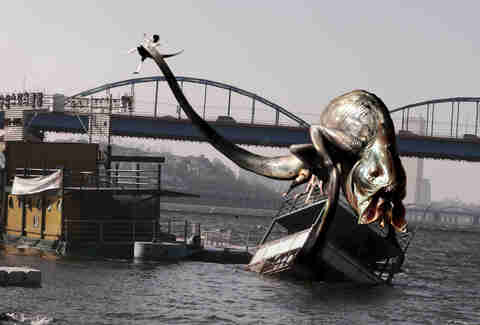 The Host (2006)
If you've seen Okja and Snowpiercer, and you find yourself enamored with both (awesome) films, why not dig back a little further in Bong Joon-Ho's catalog and check out this epic monster movie that's also sweet, funny, weird, and even a little bit touching at the end. It's about a kooky family who tries to rescue a young girl from a monster, but it turns out she's pretty resourceful on her own. Plus those monster FX are simply phenomenal. I keep hoping we'll get a sequel.
Where to watch it: Stream on Hulu
Hounds of Love (2016)
This horrific tale of abduction and abuse in suburbia is loosely based on actual events, and while it's not exactly a "fun time" sort of horror film, it is extremely tense, distressing, and well-made. Young Evelyn (Ashleigh Cummings) finds herself imprisoned by a psychotic couple, Stephen Curry and Emma Booth, who are remarkably adept at hiding their tracks. Meanwhile Evelyn's mother is on the hunt. Director Ben Young keeps things ice cold and intense, and all three leads are simply great.
Where to watch it: Stream on Hulu
Hush (2016)
This Netflix-exclusive is about an aurally challenged but entirely self-sufficient young woman who spends one horrific evening being stalked, chased, and terrorized by a mysterious psychopath. Refreshingly simple, cleverly efficient, and powerfully suspenseful.
Where to watch it: Stream on Netflix 
The Invitation (2015)
Have you ever spent an evening at a dinner party from which you couldn't wait to escape? If so, you'll probably appreciate the escalating tensions of Karyn Kusama's thriller that deals with old friends, creepy cults, and an offer that (literally) cannot be refused. A strong cast and a clever screenplay keep The Invitation interesting during the slow-burn setup. When the finish line's in sight, it's a satisfying run of thrills and scares. And don't you dare turn it off before the final shot.
Where to watch it: Stream on Netflix
It Stains the Sand Red (2016)
The guys behind Grave Encounters and Extraterrestrial have come up with a novel spin on a (very) oft-told tale: the zombie movie. Imagine you're stuck in the middle of the desert and there's a zombie following you. That's it. Let that premise sink in.
Where to watch it: Stream on Shudder
Nina Forever (2015)
Ghosts have a habit of popping up at the most unexpected moments. Poor, deceased Nina takes the cake: she only appears when her ex-boyfriend is about to have sex with someone else. This darkly funny and cleverly disturbing British release takes its bizarre premise to some unexpected places. Thanks to an unpredictable screenplay and some fantastic performances, it also manages to make a few compelling points about the nature of love, romance, and loyalty. Plus it's pretty gross (that's a good thing).
Where to watch it: Stream on Shudder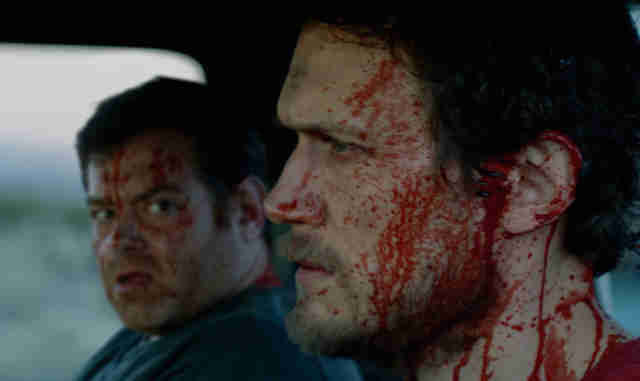 Southbound (2015)
Seems like there's always a new indie horror anthology hitting the VOD pipes every other week, but Southbound is the best one we've seen in a few years. Not only are the individual stories effective on their own, but the filmmakers figured out a crafty way to tie all the scary tales together into some sort of perpetual nightmare. (It'll make more sense after you watch the movie.)
Where to watch it: Stream on Amazon
Spectral (2016)
The splashy horror-action movie was meant to play in theaters, but producers opted to bypass theatrical and sell the movie to Netflix. Maybe Spectral would have bombed at the box office, but this genre mash-up, about a bunch of soldiers who are sent to destroy a mysteriously otherworldly enemy (OK, ghosts) and find themselves trapped behind enemy lines with an adversary they don't understand, is pretty damn entertaining on the home screen. Spectral plays a lot like a movie version of a video game, with one big difference: there's velocity and character and enough mystery to sustain the ride.
Where to watch it: Stream on Netflix
Train to Busan (2016)
There are so many zombie movies and TV shows, it's hard to know what's good and what's, well... crap. Take it from a hardcore zombie freak: the South Korean import Train to Busan is one of the most novel, clever, and refreshingly entertaining zombie massacres to hit the screen in quite some time. It's about nothing more than a father and his young daughter who board a train from Seoul to Busan just as a very expeditious zombie virus has hit the area. On board the train you'll find a colorful collection of amusing disaster movie archetypes, from a gruff bully and his pregnant wife to a teenage girl with a crush on a hunky baseball player, and first-time director Sang-Ho Yeon does a very nice job of ramping up the zombie insanity at frequent and regular intervals. 
Where to watch it: Stream on Netflix
The Void (2016)
If you're a fan of "hospital horror" in the vein of Halloween 2, X-Ray, or Visiting Hours, only you thought those movies were solely lacking in wacko cult members and sloppy Lovecraftian monsters, check out this horror mash-up from some of the nuts who gave us Father's Day and The Editor. It really does feel like the directors just threw their favorite horror flicks into a blender and hit puree, which means it probably won't work for everyone, but as a lifelong fan of Carpenter, Barker, Craven, King, and a dozen other random influences, I had a really good time with The Void.
Where to watch it: Stream on Netflix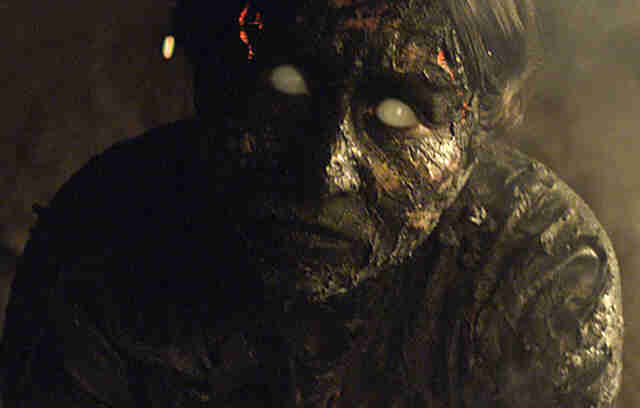 We Are Still Here
Take a dash of 1970s-era ghost stories, a generous helping of Lucio Fulci love, and a handful of original, winning components, and that's pretty much the laid-back yet enjoyably spooky We Are Still Here in a nutshell. The plot may feel familiar -- a troubled family returns to a long-empty and isolated house in the woods -- but it also heads in some unexpected directions, delivering a generous portion of well-crafted chills.
Where to watch it: Stream on Netflix, Shudder; rent on iTunes, Amazon, YouTube (trailer)
Sign up here for our daily Thrillist email and subscribe here for our YouTube channel to get your fix of the best in food/drink/fun.