The Academy of Television Arts and Sciences revealed its class of 2016 Emmy nominees today, kicking off the race to determine the best of the best on Game of Thrones in a year bursting with excellent TV work.
While it's an honor just to be nominated, there's simply not enough room for every amazing performer to get their due. So we're paying our respects to the actors and actresses who did a lot with a little, whether they were leads on under-watched series or supporting characters who sold their roles like their lives depended on it. Emmy nom or not, these people stole the show.
Recommended Video
This Restaurant Reinvented the McGriddle
Zach Woods, Silicon Valley
HBO's start-up satire boasts a murderers' row of talent. One gem who doesn't get enough love for his consistent comic wizardry, however, is Woods. As Donald "Jared" Dunn, The Office alum employs an unflinching optimism that, in many scenes, gives way to tragically hilarious backstory breadcrumbs, fun to piece together and delicious to consume. Also, no one loves Richard Hendricks as much, or as blindly, as Jared does. As a polite Russ Hanneman would say, This guy rules.
Manu Bennett, The Shannara Chronicles
The down days between Game of Thrones seasons can be as dark as Alaskan winters. Manu Bennett makes it a little easier, anchoring MTV's confectionary fantasy The Shannara Chronicles with brute strength and whispered wisdom. Woken from self-induced hibernation decades after his last battle, Bennett's Allanon finds himself the protector of two elvish dorks -- and the last of his magical race. Ridiculous? Not when Benett pumps his fist to cast spells, or screams in agony as demon forces suck his life force dry. He's the best TV warrior since Xena.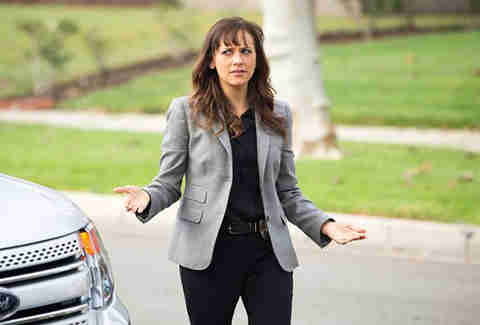 Rashida Jones, Angie Tribeca
Though the first outing of the Naked Gun-esque police procedural earned mixed reviews from critics, it's coming back for a second season, thanks in no small part to Jones' fearlessly absurd title character. The show's abundant sight gags and slapstick require her timing to be on point, and by taking each bit as seriously as a homicide detective would a murder, Angie gives ridiculously far-fetched jokes solid ground to land on.
Bill Camp, The Night Of
It's still early days for HBO's new procedural, but with Riz Ahmed and John Turturro's impressive lead turns, we want to stick up for Camp's Detective Box before he's overshadowed. In the pilot, we see Box navigate the icy waters of New York City murder scene. Without a single sinister glance, he pushes Ahmed's Naz toward confession. The subtlety is no surprise -- Camp's a seasoned stage veteran and go-to character actor (see: 12 Years a Slave, Midnight Special, and the upcoming Jason Bourne). His take on Box is the right balance of crime-fiction gruff and blue-collar earthiness. He's a pal who could throw you away for life, which is the American criminal-justice system in a nutshell.
Nathan Lane, The People v. O.J. Simpson: American Crime Story
Although F. Lee Bailey wasn't the focus of FX's crime anthology, Lane's turn as O.J.'s ruthless ringer of an attorney played like a magic act. Sure, the show's top-tier stars rightfully earned most of the spotlight, but Lane and his transformation deserve a closer look. Mark Fuhrman "will be dead and buried before he even knows what hit him," he says in Episode 6. The ensuing cross-examination is hard to forget. Lane's other highlights -- like his one-on-one scenes with John Travolta or in North Carolina -- aren't as explosive, but damn, Lane's good. As a bonus, the veteran actor also appears as himself this year on Season 2 of Difficult People. With his hand in a toilet. Trust us: it's more tragic than it sounds.
Loretta Devine, The Carmichael Show
Loretta Devine is no stranger to accolades -- she won an Emmy for her guest spot on Grey's Anatomy in 2011 and multiple NAACP Image Awards for work on Boston Public -- but the ideological gladiator battle of The Carmichael Show gives her a chance to flex some new muscles. Surrounded by comedic heavyweights like David Alan Grier, Tiffany Haddish, and star/creator Jerrod Carmichael, she's going for the championship belt here. Season 2 standout "The Blues" focused on her character Cynthia's struggle with depression, mining big laughs from dark subject matter, but Devine is effective in the show's quieter moments, too. She makes the show's family-room-as-battlefield conceit work. You want her in the foxhole with you.
Fred Melamed, Lady Dynamite
Dynamite is so stuffed with comedy-world cameos and stunt casting (what's up, Mark McGrath!) that Maria's downtrodden agent, Bruce Ben-Bacharach, fades into her background. Yet through Bruce's many, many blunders, Melamed shows off a gift for physical comedy that meshes well with Dynamite's bizarre surreality. Whether Bruce is inadvertently outfitting a child army, high out of his mind at a Curves-style women's gym, or shattering obscenely expensive glass furniture, Melamed keeps us questioning the show's reality and redefines the concept of "scene-stealing" on a set full of hammy performers. Rarely is incompetence this endearing.
Claudia O'Doherty, Love
With its long episode run-times, slow-burn plotting, and overall tone of sunny LA despair, Paul Rust and Lesley Arfin's Love can be off-putting. I watched it in a single weekend and felt hollowed out by the end. Luckily, the show has a secret weapon to fight off the sense of hopelessness: Claudia O'Doherty's Bertie, the cheery Australian roommate to Gillian Jacobs' caustic Mickey. In a show populated with cynics, narcissists, and manipulators, she's like a joyful comic flare gun shot into the abyss. Given producer Judd Apatow's track record of making movie stars out of sitcom scene-stealers like Seth Rogen and Jason Segel, I have a feeling we'll be seeing more of her very soon.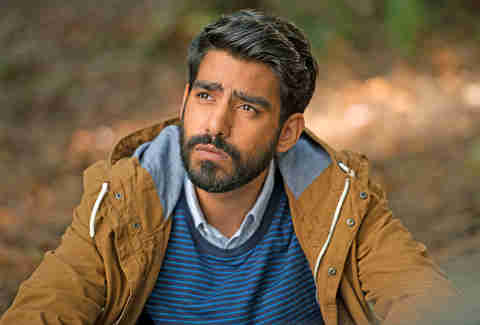 Rahul Kohli, iZombie
Ravi has a lot of jobs to pull off on iZombie: he's Liv's zombie-fighting partner in crime, responsible for science-ing a cure to her affliction, fending off undead attackers, reviving them when they die but the plot still needs their intel, and covering for Liv when she munches on cadaver brains sourced from the morgue they work in. That's an awful lot to manage without the added responsibility of injecting a dark, mythology-heavy show with some much-needed levity. Sure, the dapper accent helps, but Kohli's dashing doctor is the rare specimen who can be deadly serious and smirk in a single take. Romancing Liv's BFF Peyton is a worthy reward.
Laura Gómez, Orange Is the New Black
When we meet inmate Flores in Season 1, we're told she screams at "el diablo" on the toilet; later we learn that's actually her boyfriend's name, and her assumed craziness serves as a cover for the contraband cell phone she's hiding under her unruly hair. That's a fitting intro to a character unwilling to concede what's important to her, no matter how it might make her look -- and Season 4 backs it up with a closer look at Flores' pre-prison stubborn behaviors. When she kicks off Litchfield's civil disobedience movement as a reaction to guards' invasive pat-downs, Gómez abandons all vanity and ego to embrace the character's fiery spirit and bodily fluids, crafting a thoughtful portrait of a hardworking, harder-principled caregiver who refuses to compromise her beliefs.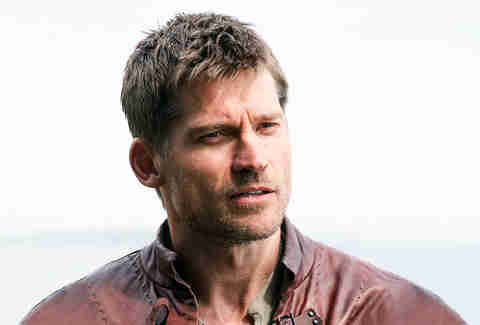 Nikolaj Coster-Waldau, Game of Thrones
There are so many characters currently traversing Westeros, you'd need an Iron Islands armada for the principals alone. Thankfully, after wading in the water for what felt like years, some of our favorites -- Sansa, Cersei, Jon Snow, Daenerys, Tyrion -- proactively rose to the top of Season 6. Jaime Lannister's role... wasn't as glamorous, with the Kingslayer perpetually showing up late to the action. But shout out to Coster-Waldau, who excels in tinier moments, be it a flirtatious encounter with Brienne, gruff intimidation against Walder Frey, or walking in on his sister-lover's coronation. You know tragedy will befall Jaime one day, and you know it because Coster-Waldau dredges up history every time he walks onscreen.
Sign up here for our daily Thrillist email, and get your fix of the best in food/drink/fun.