How 'Unsolved: Tupac & The Notorious B.I.G.' Actors Compare to Real-Life Counterparts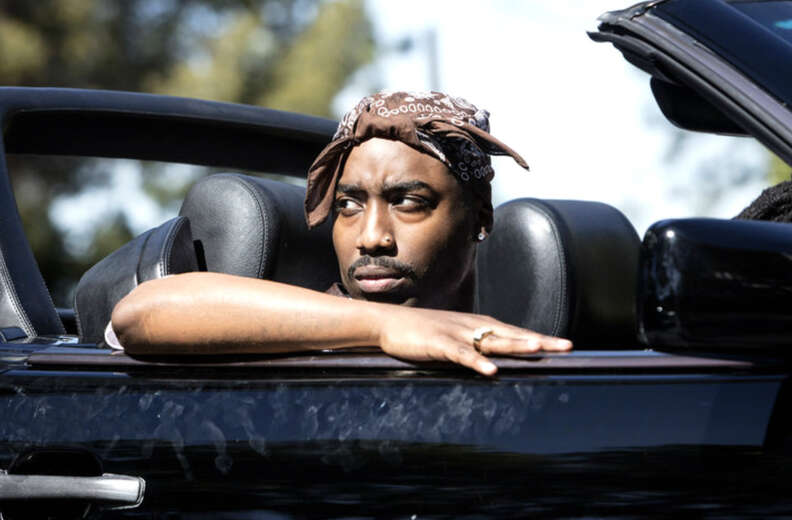 USA
USA
The murders of Tupac Shakur and Notorious B.I.G. remain two of the music industry's biggest mysteries, and since the time of their deaths in the mid-'90s, conspiracy theories have multiplied. So too have the big-screen and small-screen adaptations of their stories. The latest, USA's Unsolved, which premieres tonight, provides a look at the rappers' complicated friendship and follows the detectives who have tried to determine who orchestrated their hits. Like other true-crime serials before it -- the American Crime Stories, Law & Order's Menendez Brothers -- Unsolved recreates a lightly fictionalized account of the events and lures viewers in with actors who, in many cases, bear an uncanny resemblance to their real-life counterparts. Get to know the core cast below.
Marcc Rose as Tupac Shakur
Who was Tupac? The influential poet, rapper, and actor, who, before his death, loomed large as an icon of West Coast hip-hop. He shot to stardom with such vivid albums as 2Pacalypse Now and All Eyez on Me, and found on-screen success with roles in Juice, Above the Rim, and Poetic Justice. "With an unapologetic rawness, Pac embraced those contradictions that prove we ain't just a character out of someone else's storybook," label-mate Snoop Dogg said, at Shakur's Rock and Roll Hall of Fame induction, calling him "strong and vulnerable, hard-headed and intellectual, courageous and afraid, loving and vengeful, revolutionary, and -- oh, yeah, don't get it fucked up -- gangsta." Shakur died in 1996, at the age of 25, in a Las Vegas hospital, six days after sustaining four gunshot wounds from a drive-by shooting near the Strip.
Who's playing him? Rose, who channels Shakur's charisma and energy with aplomb -- he also (briefly) appeared as the rapper in 2015's Straight Outta Compton.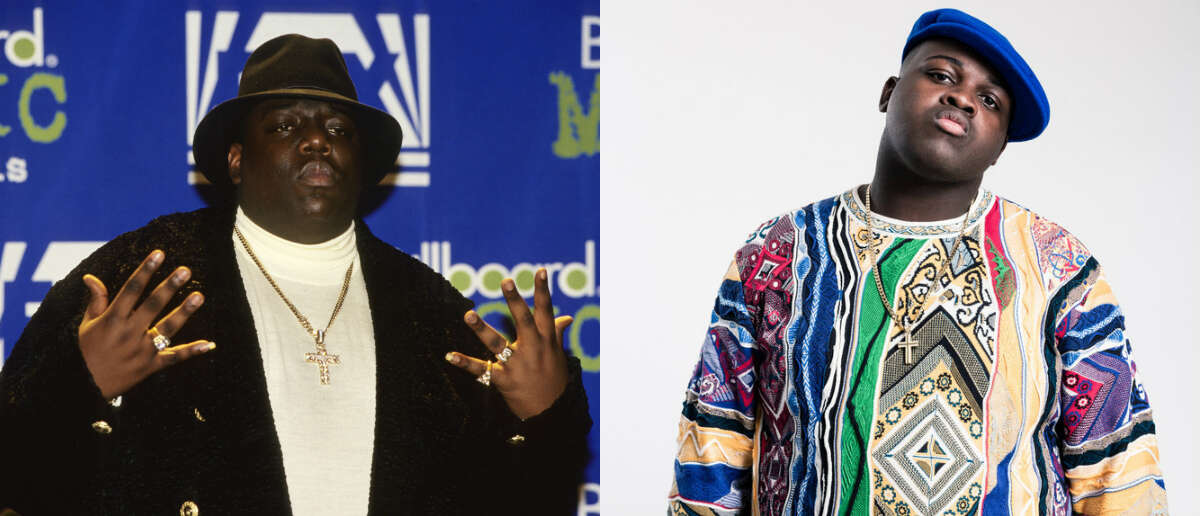 Wavyy Jonez as Notorious B.I.G.
Who was Notorious B.I.G.? Christopher Wallace a.k.a. Biggie Smalls, a drug dealer turned platinum-selling rapper who, before his death, was the face of East Coast hip-hop. He debuted with 1994's Ready to Die, quickly earning acclaim for his mellifluous flow and storytelling prowess. "Big influenced a generation. This whole generation took pieces and bits," the rapper AZ told NPR in 2010. "Everybody took a piece out of Big that's on the charts right now. Everybody." Biggie died in a drive-by shooting at the age of 24, in 1997, six months after Shakur.
Who's playing him? Jonez, making his acting debut. He was discovered during a nationwide casting call -- "It was almost like going back to being a kid," he told Access Live, "I started jumping on the bed" -- and is a rapper in his own right.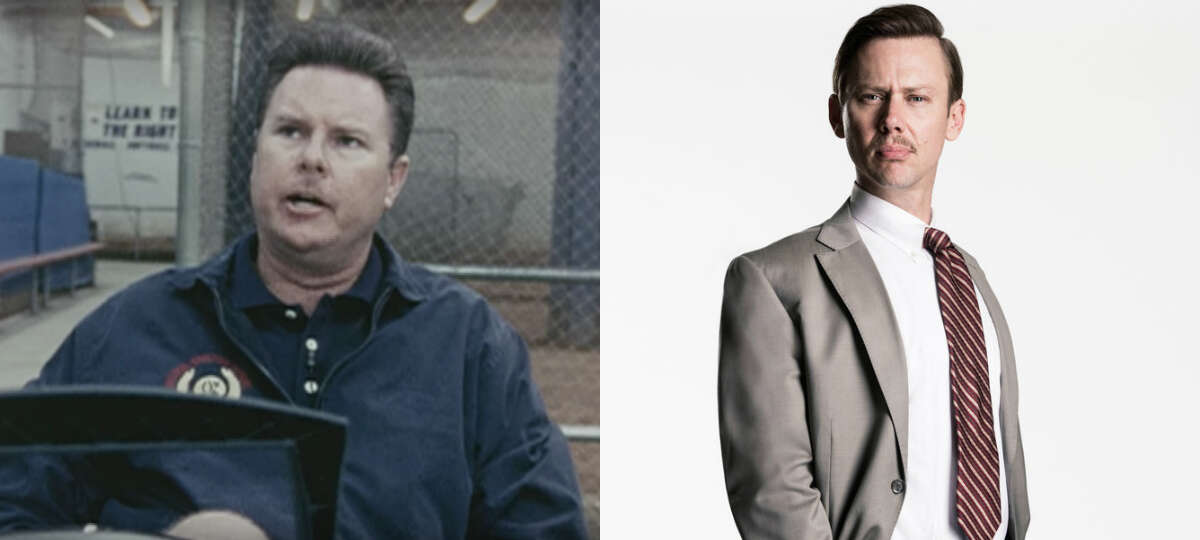 Jimmi Simpson as Det. Russell Poole
Who was Poole? The first LAPD detective to dig into Biggie's murder, in 1997. After months working on the case, Poole famously alleged, and popularized the theory, that Death Row don Suge Knight worked with a crooked LAPD detective to coordinate Biggie's hit, as retaliation for Shakur's murder. After his police chief pressured him to stop his investigation, Poole retired and filed a lawsuit against the LAPD. "I think I was getting too close to the truth," he told CNN in 2011. "I think they feared the truth would be a scandal." Though Poole left the force, he never quite gave up on Biggie's case, working it until 2015, when he died from a suspected heart attack.
Who's playing him? A manic Simpson, whom you'll recognize as the young version of Westworld's William.
Josh Duhamel as Det. Greg Kading
Who is Kading? An author, private investigator, and retired LAPD detective. Unsolved picks up with Kading in 2006, when he was asked to lead a task force and re-examine Shakur's and Biggie's shootings. He chronicled his experiences in his self-published book Murder Rap: The Untold Story of the Biggie Smalls and Tupac Shakur Murder Investigations, upon which some of Unsolved is based.
Who's playing him? The Transformer franchise's toughest cast member, Duhamel, who now gets to wear caps.
Bokeem Woodbine as Daryn Dupree
Who is Dupree? Kading's right-hand man on the task force. The two worked closely together to dig back into Shakur's and Biggie's deaths; in the show, Duhamel's character relies upon Dupree for his knowledge of the L.A. area and rap industry.
Who's playing him? The Emmy-nominated Woodbine, of Riddick, Fargo, and Spider-Man: Homecoming fame.
Sign up here for our daily Thrillist email and subscribe here for our YouTube channel to get your fix of the best in food/drink/fun.

Sean Fitz-Gerald is a staff writer at Thrillist Entertainment. Find him on Twitter: @srkfitzgerald.