Get it? Blow your mind. Like the slang term for cocaine?
If you've ever watched Mad Men, you'd know advertising used to be a little more relaxed back in the day. Well, one instance that was decidedly unrelaxed, however, was the shameless promotion of cocaine and its accessories during that neon-colored, blow-laced period in the late 70s and early 80s. Colombian bouncing powder was like their version of kale, but way less healthy, obviously.
You see, back then coke was perceived as harmless as eating chocolate, and catered to users across multiple demographics -- from Wall Street workaholics to budding funk performers alike. Naturally, advertisers were as into it as Rick James was into very kinky girls that you don't bring home to mother, and brought these (now eye-brow raising) ads straight to the pages of mainstream magazines.
Inspired by the fucking awesome new Netflix series, Narcos, the modern heroes at The World's Best Ever compiled the most egregious ads from this snow-covered era into one amped-up package. Included: facades of glamor, '80s excess, and coke straws shaped like vacuum cleaners . Excluded: deviated septums and debilitating, life-ruining addiction. Classic Madison Avenue. 
Recommended Video
Look Back on the 4 Most Shocking Deaths from 'The Sopranos'
Because stainless steel is for the bourgeoisie.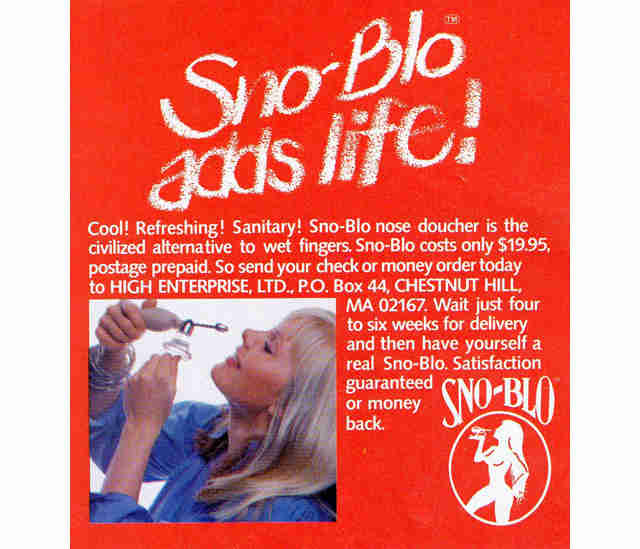 Not even sure what this is advertising....but I think I like it.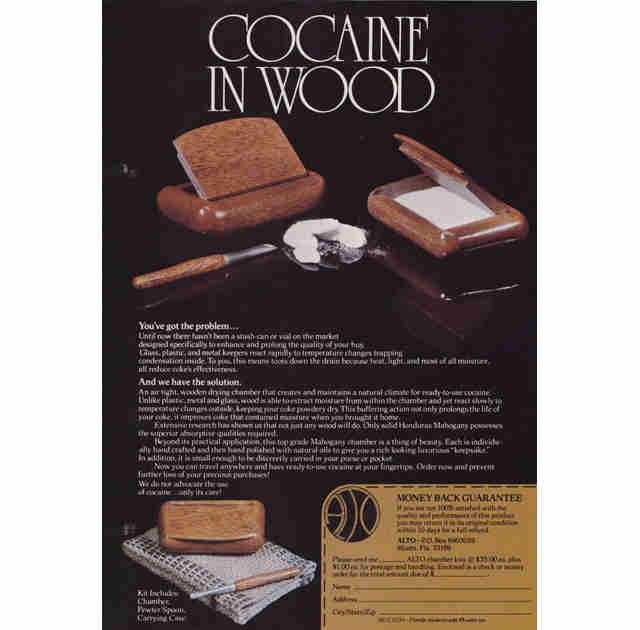 The luxury is off-the-charts
Mom was always telling you to vacuum more, right?

Wil Fulton is a Staff Writer for Thrillist. He prefers his coke, Diet. Follow him @WilFulton.

Sign up here for our daily Thrillist email, and get your fix of the best in food/drink/fun.