Affordable watches might not make it into your grandkids' inheritance, but that's kind of the point — they're for you to wear and flaunt and, well, tell time with. The four brands below feature attainable watches meant to tell time and look good while doing it, bottom line. Meet each brand and check out their great watches for less than a Benjamin...

Fact: "Colonel" Thomas Parker, Elvis Presley's manager, was born and raised in Breda, a city in the Netherlands. So it's got that going for it, which is nice. Continue Reading
WeWood sources material for its timepieces from every continent but Antarctica. Probably 'cause they'd freeze their axes off down there. (Actually, they only use reclaimed wood.)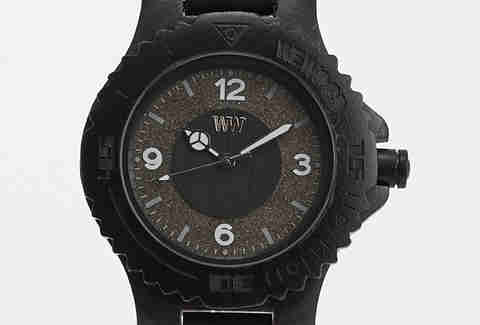 When watchmaker Max Stührling damaged his hand in a brawl near the end of the 19th century, his 11 year-old son had to take over making timepieces until papa Max healed.