Everything We Know About 'Watchmen' Season 2
Mark Hill/HBO
Mark Hill/HBO
Note: This article contains major spoilers for HBO's
Watchmen
, but we've contained them to sections further down the page. If you don't want to know what happened in Season 1 or even its epic finale, click away when you see the bolded "SPOILERS BEGIN HERE" tag.
HBO's Watchmen was one of the best shows on television in 2019, keeping the network's momentum rolling after other hits like Succession and Game of Thrones. A so-called "remix" of the original comic written by Alan Moore and illustrated by Dave Gibbons, showrunner Damon Lindelof and his staff of writers set out to tell a story that wasn't an adaptation of the seminal work but instead carried on its legacy.
Grappling with the threat of white supremacy in America (as opposed to the Cold War nuclear tensions of the comic), HBO's Watchmen brought together a star-studded cast playing both new and familiar characters in the primary setting of Tulsa, Oklahoma, nearly 100 years after the Black Wall Street massacre of 1921. While Lindelof did his best to tie everything together in a self-contained package, these nine episodes of Watchmen did leave some questions unanswered and set up a potential for more. Unfortunately, a Season 2 looks to be unlikely, but let's break down all the things we've heard about the potential for one anyway.
Will Watchmen return for a Season 2?
Despite garnering significant praise from critics and dominating HBO's fall slate, it's unlikely that Watchmen will return for a second season. In early 2020 USA Today reported that HBO programming chief Casey Bloys said HBO is only interested in another installment if creator Damon Lindelof is too -- and he's not. Lindelof told USA Today that because he was able to tell the story he intended to with Season 1, he "has no interest in a second season."
Bloys said, "It would be hard to imagine doing it without Damon involved in some way" -- so while the show hasn't been officially canceled by the network, it seems like fans are going to have to channel all of their hopeful energy into Lindelof in order for HBO to give the show another go. Basically, it sounds like they're waiting on him to come up with another idea go it to work out. Bloys even mentioned this to The Hollywood Reporter saying,"Where we left it with Damon was he's thinking about what he wants to do and I'm taking his lead on that. If he has an idea that he's excited about, then I'm excited; if he wants to do something else, then that's what I want to do."
HBO will probably still want to be in the Watchmen business considering that the series won a total of 11 Emmys, including prizes for stars Regina King, Yayha Abdul Mateen II, and writers Damon Lindelof and Cord Jefferson. It also won for Outstanding Limited Series. But as far as we know it is still just a limited series, which means you'll have to settle for watching the cast reunite in a hand-washing PSA.
Because the news of the show possibly not coming back caused quite a bit of hoopla, Bloys tweeted out a link to a Decider story declaring the renewal still a possibility, which does say quite a bit coming from him. The HBO programming chief hasn't totally nixed the idea of a Season 2, so don't you yet either. It's Lindelof who we're all waiting on to come around.
Editor's note: SPOILERS BELOW!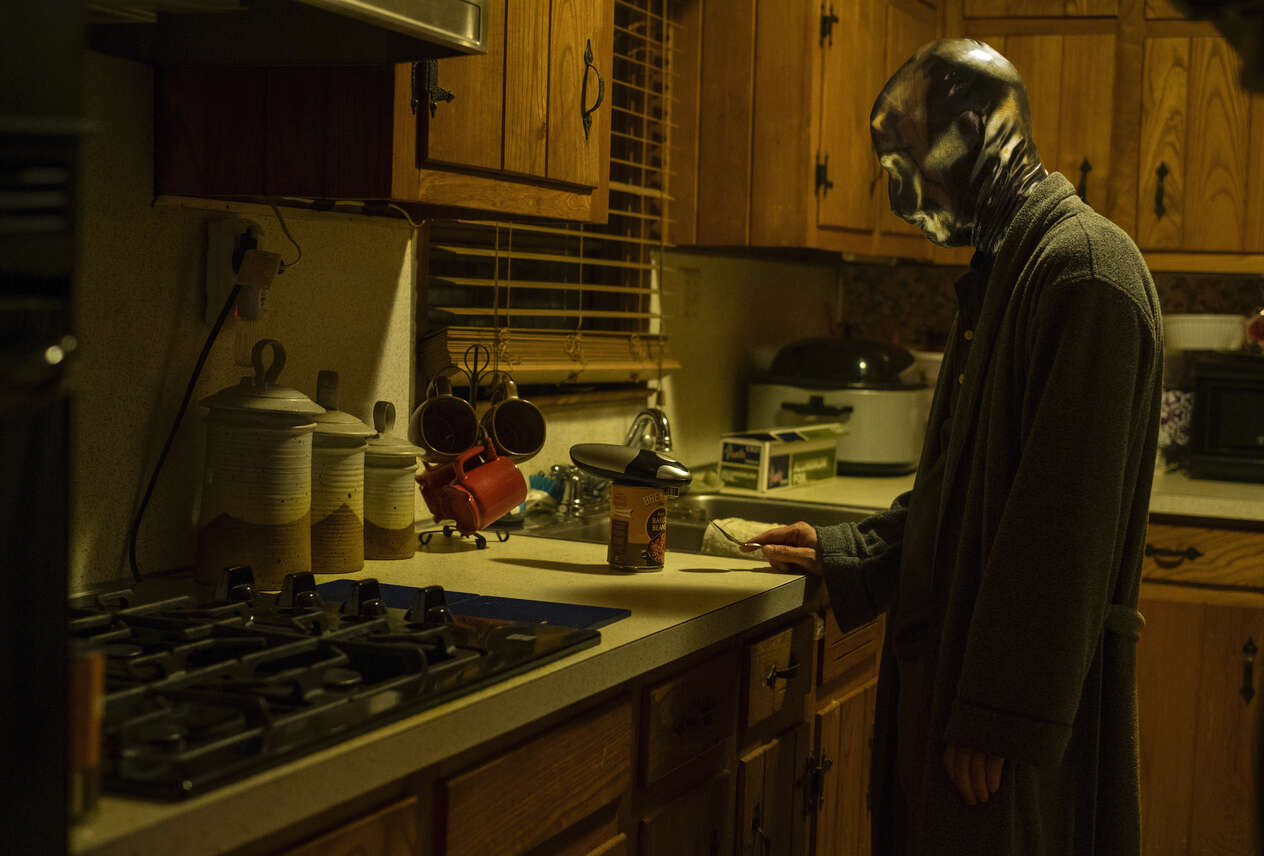 If Watchmen did return, what would be the plot of Season 2?
Watchmen Season 2 unfortunately seems like a far-off dream at this point, but we can't say it's totally off the table just yet. Lindelof told USA Today that he has "given [his] blessing" to HBO in case they wanted to green-light a second season, but HBO said that they wouldn't want to move forward with the project if Lindelof wasn't attached. It's possible that follow-up could come in the form of an anthology, which would make sense, considering Lindelof/HBO told the complete story the showrunner hoped to with Season 1. Bloys actually spoke to the thought of pursuing an anthology series -- and if that were the case, it's all up in the air what Season 2 might look like.
If by some surprising circumstance HBO did decide to tap back into that Season 1 storyline, though, it might explore whether or not Angela Abar (Regina King) inherited Dr. Manhattan's powers. If so, Season 2 could track her impact as a more involved superhuman, if the conversation she and Will Reeves (Louis Gossett, Jr.) had regarding Dr. Manhattan's ambivalence is any indicator. If she didn't end up inheriting his powers, we'll witness a world grappling with the loss of Dr. Manhattan.
There were also a few throwaway references to Dan Dreiberg (Patrick Wilson), the former Nite Owl II and Laurie's ex. After he and Laurie (Jean Smart) were captured doing vigilante work, Laurie joined the FBI and Dan went to prison. It's obvious that Laurie is still concerned for him, and given the numerous Nite Owl references scattered across the series and the unearthing of his ship in the season finale, it's well within the bounds of possibility for him to make an appearance in a potential Season 2.
Finally, it seems that Adrian Veidt's (Jeremy Irons) crimes against humanity would finally come to light. Wade still has his taped confession (the message to Robert Redford), and with Veidt in Laurie's custody, now may finally be the time that he's brought to trial and held accountable on Earth. In turn, we could see a world grappling with the fact that the biggest existential threat it's ever faced is nothing more than a hoax.
Don't get too carried away with the theorizing, though -- HBO doesn't seem to want anyone else touching those characters if Lindelof won't. We'll just have to live with the near perfection and ambiguous ending of Season 1 of Watchmen forever.
Need help finding something to watch? Sign up here for our weekly Streamail newsletter to get streaming recommendations delivered straight to your inbox.