We Picked All 41 Bowl Game Winners So You Don't Have To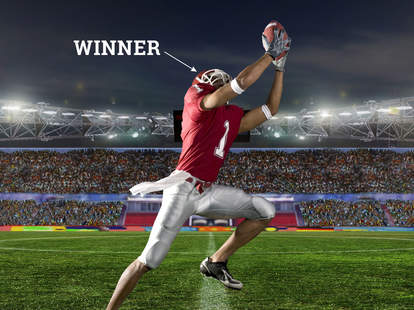 shutterstock/Liana Cervantes
It's that time of year, when the powers that be bless us with 41 post-season college football games to bring the cheering to holiday cheer and also make everyone yell at each other because their team didn't make the playoff even though they only had one loss and they play in the SEC dammit! With so many bowls it'd be understandable if you had no idea how to fill out your bowl pick 'em, so we put together quick primers on every matchup and picked winners so you don't have to. Enjoy beating your friends who obsess about this kind of stuff 41x more than you do!
Camelia
Montgomery, AL 12/19/15
Ohio vs. Appalachian State
Ohio has a standout in sophomore LB Quentin Poling, but the Mountaineers have a good shot to win their first FBS postseason game thanks to also-sophomores Taylor Lamb and Latrell Gibbs, who, like the flowers this bowl is named for, are blossoming.
Winner: Appalachian State
 
Cure
Orlando, FL 12/19/15
San Jose State vs. Georgia State
Georgia State's played a grand total of 36 FBS games ever, but QB Nick Arbuckle is an absolute stud and will be going up against the nation's second-best pass defense -- whether he breaks or they do it could be exciting. I also heard they're going to play "Boys Don't Cry" after every sack. 
Winner: Georgia State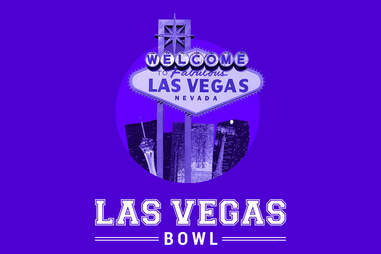 shutterstock/Liana Cervantes
Las Vegas 
Las Vegas, NV 12/19/15
BYU vs. Utah
The Holy War comes to Sin City! I think Utah take the battle of the Bee Hive State in a low-scoring affair after a manic Pac-12 season where they stomped Oregon in Eugene then turned around and went 0-2 in L.A. 
Winner: Utah
 
New Mexico
Albequerque, NM 12/19/15
Arizona vs. New Mexico
Rich Rod is staying in the desert after spurning the Gamecocks so you know his squad will be pumped. That may not be enough against the tailback Cerberus of Jhurell Pressley, Teriyon Gipson, and Lamar Jordan, especially considering the current state of the Wildcats' rush defense (ranked 89th, though that's pretty good considering their pass defense is 114th).
Winner: New Mexico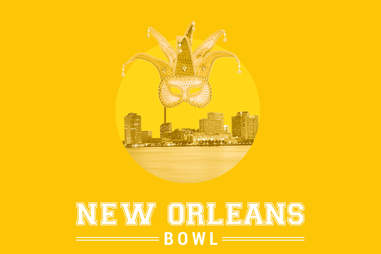 shutterstock/Liana Cervantes
New Orleans
New Orleans, LA 12/19/15
Arkansas State vs. Louisiana Tech
Even after his tumultuous Florida tenure (whose tenure wouldn't be tumultuous post-Tebow?), La Tech QB Jeff Driskel is still solid under center. This game should be a fast-turf barnburner with Driskel calling a lot of verticals to his favorite targets, Trent Taylor and Carlos Henderson. 
Winner: Louisiana Tech
 
Miami Beach
Miami, FL 12/21/15
South Florida vs. Western Kentucky
Marlon Mack should run wild against a somewhat leaky Hilltopper rush defense. WKU will bring its own arsenal to Miami with QB Brandan Doughty, wideout Taywan Taylor, and the most inexplicably lovable mascot in college sports, but I don't think the Bulls let WKU in this one so close to their home turf. 
Winner: South Florida
 
Potato
Boise, ID 12/22/15
Akron vs. Utah State
The winner of this game is presented with a giant blue potato by the Blue Man Group. Or they should be! Anyway, Utah State QB Chuckie Keeton is suiting up for the Aggies one last time after a career punctuated evenly by spectacular plays and heartbreaking injuries. Your heart and bowl-picking click-finger should get behind him beating a tough Akron squad riding a 4-game winning streak. 
Winner: Utah State 
 
Boca Raton
Boca Raton, FL 12/22/15
Toledo vs. Temple
Toledo got torpedoed by Western Michigan in their MAC regular season finale and cost themselves a shot at New Year's Day, while Temple dropped a tough AAC championship game against Houston. This isn't exactly redemption in Tampa, but both teams will want this one badly to keep salt out of the wound. The Owls will likely take this one; Toledo's still reeling from head coach Matt Campbell's departure for Iowa State. 
Winner: Temple 
 
GoDaddy
Mobile, AL 12/23/15
Bowling Green vs. Georgia Southern
Bowling Green's offense is reason enough to tune in, even though this will also be their first game without head coach Dino Barber -- who bolted for Syracuse after winning the MAC. Georgia Southern is playing in its first FBS bowl after an illustrious history in the FCS. They're also bringing the triple option, which… hey, it works for Georgia Tech!
Winner: Georgia Southern 
shutterstock/Liana Cervantes
Poinsettia 
San Diego, CA 12/23/15
Boise State vs. Northern Illinois
I think both these squads are just happy they're going to San Diego this December. NIU DB Shawun Lurry will probably grab another interception and run directly to the beach and never go back to DeKalb ever again. 
Winner: Northern Illinois 
 
Bahamas
Nassau, Bahamas 12/24/15
Middle Tennessee vs. Western Michigan
Everyone's goal is New Year's Eve or Day but a Christmas Eve game in the Bahamas is a solid consolation. Offense should be on glorious display: Western Michigan receiver Daniel Braverman should turn some heads at the next level, and Blue Raiders QB Brent Stockstill could probably throw the ball to Cuba, which is legal now.
Winner: Middle Tennessee 
 
Hawaii
Honolulu, HI 12/24/15
Cincinnati vs. San Diego State
The Bearcats, picked to win the AAC before sputtering, face one of the best tailback tandems in football (Donnel Pumphrey and Chase Price) as well as shutdown DB Domantae Kazee. I think SDSU takes this one handily, but the real winner will be whoever takes the night before's poi-eating contest, where massive linemen chug poi straight from giant vats (okay, this isn't a tradition yet but it would be awesome).
Winner: San Diego State 
 
Foster Farms 
Santa Clara, CA 12/26/15
UCLA vs. Nebraska
This was supposed to be UCLA's year, but then half the O-line went down with devastating injuries, leaving their teenage quarterback unduly exposed. This should still be an easy win for the Bruins as this years' Huskers squad isn't as husky as the past, but I think all of Westwood is bummed that UCLA isn't playing in January. Then again you live in LA where January's super-nice so get over it.
Winner: UCLA
shutterstock/Liana Cervantes
Heart of Dallas
Dallas, TX 12/26/15
Washington vs. Southern Miss
The Golden Eagles could be a tough matchup with the prolific Nick Mullens under center, but Washington's perennially stalwart defense is still stalwart enough to down Southern Miss in North Texas, even after losing a handful of players (including 3 first-rounders) to the NFL last year. Also, when are we getting The Hair of Dallas bowl?
Winner: Washington 
 
Independence 
Shreveport, LA 12/26/15
Virginia Tech vs. Tulsa
This is an emotional game for the Hokies as Frank Beamer is leaving the post he's held since 1987, when Jimmy Johnson was still at Miami and Don Johnson was still on Miami Vice. Here's hoping Coach Beamer celebrates his swan song with a dope po' boy. 
Winner: Virginia Tech 
 
Pinstripe 
Bronx, NY 12/26/15
Indiana vs. Duke
Duke is reeling after dropping four of five and Indiana's offense put up 36 points per game this season in a tough Big Ten, so this dream basketball match-up ought to end with the Hoosiers on top.
Winner: Indiana 
 
St. Petersburg
St. Petersburg, FL 12/26/15
Connecticut vs. Marshall
Marshall and its balanced offense may feel slighted getting paired up with the 6-6 Huskies, but this game will be closer than the records indicate: the Thundering Herd only beat one team with a winning record, and UConn's defense is no joke. Don't feel slighted Marshall -- it's D, not you.
Winner: Connecticut
Advertisement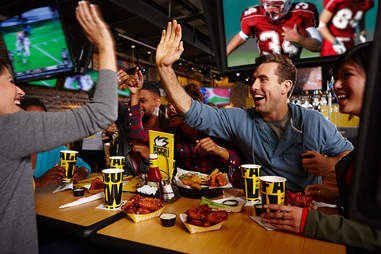 Don't buy our predictions? Pick your own games for a chance to win one of hundreds of prizes.
Maybe you paid rapt attention to every game this season. Or you're psychic. Or just weirdly lucky. Whichever applies, play the Buffalo Wild Wings® College Bowl Pick 'Em Challenge and you could win one of hundreds of prizes, from B-Dubs gift cards to a trip for two in 2017 to college football's biggest game. Make your picks here.
shutterstock/Liana Cervantes
Sun 
El Paso, TX 12/26/15
Miami vs. Washington State
Mike Leach with a star QB is terrifying because he'll probably have Luke Falk throw the ball about 75 times like he's Joe Torre managing a bullpen. As much as Falk will test the Miami secondary, the Canes' Brad Kayaa has been wrecking the ACC the last couple months. But I fully expect Falk to throw a game-winning Hail Mary after which… the entire arm just falls off. 
Winner: Miami 
 
Quick Lane 
Detroit, MI 12/28/15
Central Michigan vs. Minnesota
Central Michigan put up a fight against marquee opponents including MSU and OSU this season. No, not that OSU, the other one. They'll be looking to end the season on a high note against a Minnesota squad that struggled in a tough Big Ten West this year.
Winner: Central Michigan 
 
Military
Annapolis, MD 12/28/15
Pittsburgh vs. Navy
So this seems a little unfair: Navy is playing on its home turf where Pitt will be surrounded by uniformed cadets cheering on senior Midshipman QB Keenan Reynolds in his final game. The fulcrum of a resurgent option attack led the team in rushing and passing while cashing in 25 total TDs -- and he's about to spend two years in a submarine -- so you ought to consider rooting for the guy. 
Winner: Navy 
shutterstock/Liana Cervantes
Armed Forces
Ft. Worth, TX 12/29/15
Air Force vs. California
Sonny Dykes has been hilariously blunt about his desire to get out of Berkeley, which puts the Golden Bears in an uncomfortable position even with Jared Goff calling plays against a redemption-hungry Air Force team led by RB Jacobi Owens. If Cal's coaching situation gets any stranger Goff could jump to the NFL, so "He went to Jared" jokes could soon be very popular in Cleveland.  
Winner: California
 
Russell Athletic 
Orlando, FL 12/29/15
North Carolina vs. Baylor
Baylor isn't the offense it once was after losing both Seth Russell and Jarrett Stidham to season-ending injuries (there's a small chance Stidham could come back in time) but the Bears can still run up the score when they have a guy who's played QB more recently than high school. RB Elijah Hood leads an equally explosive Heels team that could've crashed the playoff if they hadn't lost to all the colleges in South Carolina.
Winner: Baylor 
 
Texas 
Houston, TX 12/29/15
Texas Tech vs. LSU
Tech is vastly improved over last season and their coach would have to star in a movie about himself because there's no actor handsome enough to play him, but their 126th-ranked rush defense still hasn't turned the corner. Leonard Fournette might rush for 300, go grab some fajitas at Ninfa's, and then come back and rush for 200 more.
Winner: LSU
 
Arizona
Tucson, AZ 12/29/15
Nevada vs. Colorado State
We have bonus football in the Mountain West Conference! And we all get to see Nevada run the pistol offense. And try explaining the pistol to someone who doesn't watch football so they can say "Don't they already do that?" and you can say "YEAH BUT IT'S SHORTER." Anyway I like the pistol for real reasons but they should really integrate "pew pew!" into the cadence. 
Winner: Nevada 
 
Belk 
Charlotte, NC 12/30/15
Mississippi State vs. NC State
Dak Prescott is the big name here but the Wolfpack's Jacoby Brissett is no slouch and both should cause both air and ground defensive headaches. Also did you know Dak's full name is "Rayne Dakota Prescott"?
Winner: Mississippi State 
 
Birmingham
Birmingham, AL 12/30/15
Memphis vs. Auburn
A surprisingly solid Memphis team that started the season with eight straight wins (including a big one over Ole Miss) before coming back to earth could cap a nonetheless excellent season by beating a marquee program on the ropes.
Winner: Memphis, despite Auburn having not one but two cool mascots
shutterstock/Liana Cervantes
Holiday 
San Diego, CA 12/30/15
Wisconsin vs. USC
The Trojans looked better as the season progressed -- Pac-12 championship game notwithstanding -- and will end new coach Clay Helton's season on a high note if Adoree´ Jackson's all-around awesomeness can overcome a tough Wisconsin D led by LBs Joe Schobert and Vince Biegel. Side note: this is the first year I don't hate any of the Trojan players and I'm trying to deal with what that means. 
Winner: Wisconsin
 
Music City 
Nashville, TN 12/30/15
Louisville vs. Texas A&M
It should've been a marquee match-up, but it'll still be fun. A&M's chances will depend on how sophomore QB Kyle Allen handles All-ACC LB Keith Kelsey. But keep an eye on Cardinals QB Lamar Jackson who could be a Heisman candidate sooner than later if he can smooth out some rough edges. 
Winner: Louisville  
 
Peach 
Atlanta, GA 12/31/15
Houston vs. Florida State
Cougars QB Greg Ward Jr. will be staring down a defense that gave up just 15.8 points per game, and WR Dominic Ayers will probably not enjoy the island vacation he'll be taking with 'Noles CB Jalen Ramsey. I also wish the Houston defense all the best in dealing with Dalvin Cook. Dude is good.
Winner: Florida State
 
Cotton 
Arlington, TX 12/31/15
Alabama vs. Michigan State
Nick Saban's defense is designed to exploit, demoralize, and destroy players like Connor Cook so I expect Spartans head coach Mark Dantonio to be drilling his QB on zone reads for 18 hours a day bum shoulder or not. State's elite front 7 -- led by sack machine Shilique Calhoun -- will also have to deal with Derrick Henry, Alabama's best running back since their last best running back.
Winner: Alabama 
 
Orange 
Miami Gardens, FL 12/31/15
Clemson vs. Oklahoma
This game will be decided by how two QBs at the peak of their powers play in the biggest game of their respective careers. Nice. Excellently haired Baker Mayfield has slung 35 TDs while Clemson's Deshaun Watson has run (and thrown) roughshod over every opponent. Clemson's all around excellence has them as the slight favorite but don't be surprised if Oklahoma surges into the championship.  
Winner: Clemson
 
Fiesta 
Glendale, AZ 1/1/16
Notre Dame vs. Ohio State
The Irish had four points between them and a playoff spot but came up short. Twice. Which was still respectable after losing Malik Zaire early. OSU stumbled with a rough loss to MSU, but the Buckeyes should get redemption when RB Ezekiel Elliott has a field day in his last game. "Look out, e.e. is coming" will definitely… not be a sign someone holds up during this game.
Winner: Ohio State  
 
Outback 
Tampa, FL 1/1/16
Northwestern vs. Tennessee
Northwestern is going for its 11th win against a Tennessee team that boasts some excellent, if underutilized, offensive weapons. That may be a problem for the Wildcats since the only time they put up more than 30 this season was against a cupcake defense. If this game even sniffs a shootout you can count on a Volunteers win led by QB/aerospace engineer Joshua Dobbs. 
Winner: Tennessee 
shutterstock/Liana Cervantes
Buffalo Wild Wings Citrus Bowl
Orlando, FL 1/1/16
Michigan vs. Florida
Most people in Ann Arbor thought Jim Harbaugh was going to go undefeated, beat the Buckeyes by 90, spend a weekend in Detroit designing a car engine powered by exuberant grit, and get a sandwich at Zingerman's named after him during his first year. Unfortunately, even the power of chinos couldn't stop the Wolverines from stumbling just a bit, but damn, that was a solid, exciting first year. The Wolverines should have just enough firepower to trip up the Gators' defense, so long as wideouts Amara Darboh and Jehu Chesson get going early. 
Winner: Michigan 
 
Rose 
Pasadena, CA 1/1/16
Stanford vs. Iowa
The thousands of fans of both teams who think theirs should be in the playoff should take solace in the fact that this has a chance to be the best game of the bunch. Christian McCaffrey is an all-around freak and Kevin Hogan is eager to cement his legacy for the Cardinal, while Hawkeye DB Desmond King is a potential top 10 pick if he heads to the NFL next year. 
Winner: Stanford 
 
Sugar 
New Orleans, LA 1/1/16
Oklahoma State vs. Ole Miss
Another track meet under the Dome, though this one may be one sided with Ole Miss bringing some serious weapons. Heading in to Tuscaloosa and rolling over the Tide may be what the Rebels remember from this year but a big W over the Cowboys on New Year's Day would be a great finish to Ole Miss WR Laquon Treadwell's illustrious career.
Winner: Ole Miss 
 
Alamo 
San Antonio, TX 1/2/16
Oregon vs. TCU
Do you like a lot of touchdowns? Of course you do! Shut your mouth, old school "defensive struggle" guy! Ducks QB Vernon Adams Jr. is finally healthy and putting up absurd numbers while Frogs QB Trevone Boykin should be good to go after suffering a wrist injury. Watch out for Oregon's sophomore tailback Royce Freeman as well: Did you know he ran for 1700 yards this year? Yeah neither did I, and we should all feel bad about that. 
Winner: Oregon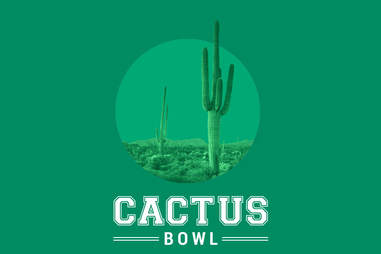 shutterstock/Liana Cervantes
Cactus 
Phoenix, AZ 1/2/16
West Virginia vs. Arizona State
The Sun Devils get a home game in January, which should be a reprieve after losing four of its last six. That being said, their stingy run defense still needs to contain the Wendell Smallwood, the first Mountaineer ever who isn't a dual-threat QB or speedy wide-out.
Winner: Arizona State 
 
Liberty 
Memphis, TN 1/2/16
Kansas State vs. Arkansas
Razorbacks QB Brandon Allen may be the guy everyone is watching, but Kansas State is tough as nails and Bill Snyder is a magical wizard, so they have a chance.
Winner: Arkansas 
 
TaxSlayer 
Jacksonville, FL 1/2/16
Penn State vs. Georgia
National sack leader Carl Nassib should be a joy to watch against a struggling Bulldogs O-line; I assume he will be triple teamed and still reverse-pancake dudes half a dozen times. But the Nittany Lions have their own problems with protecting senior QB Christian Hackenberg so we could see some serious signal caller carnage before the day is out. Mark Richt has already taken his talents to South Beach, so Georgia will look to win big for new coach Kirby Smart and injured RB Nick Chubb. 
Winner: Georgia
 
BCS National Championship Game
Glendale, AZ 1/11/16
Alabama v. Clemson
I know this is exactly who ESPN wants me to pick but whatever: I'm on board with seeing two powerhouse programs with headline-hoarding head coaches and a dozen first round picks between them go at it for that giant crystal football. Nick Saban's defense strangling the life out of Deshaun Watson's passing attack? Awesome. The Tigers front four trying to shut down Derrick Henry's running lanes? Yes, I want that. Dabo Swinney attempting to whip and/or nae nae on national television? Probably, I want that.
There's a chance Watson carves through the Tide's secondary but Alabama's defense is as suffocating as any in Saban's tenure. That's bad news for Clemson even given Tide d-coordinator Kirby Smart heading to Athens. I don't think the Tide roll over Clemson like they did Notre Dame last time they went to this party, but they should have enough to win comfortably. 
Winner: Alabama. Don't hate me.