Every Weezer Album, Ranked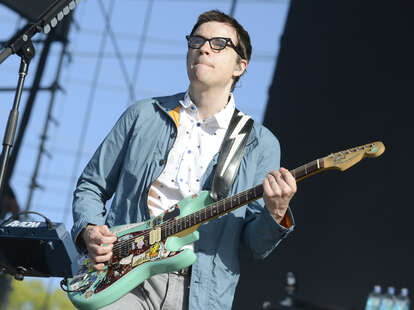 Tim Mosenfelder/Getty Images Entertainment/Getty
Tim Mosenfelder/Getty Images Entertainment/Getty
Unlike other beloved '90s alternative rock acts that had the foresight to hibernate for a decade before returning with reunion tours or comeback albums, Weezer soldiered on. They made some great albums and they made some bad ones, but one thing can't be denied: Weezer showed up.
And now, Rivers Cuomo and company are back with Weezer (The White Album), a collection of beach-y ballads about all the usual Weezer topics -- sex, drugs, and dorky rock & roll. How does it stack up against the rest of the band's output? Grab your horn-rims, don your favorite cardigan, and join me as I rank some of the most confounding LPs in modern rock history. (Note: we're leaving out the often excellent Alone series that Rivers Cuomo has released, along with all rarities collections, B-sides, and lost albums.)
10. Weezer (The Red Album) (2008)
If the phrase "return to form" didn't exist, Weezer would have to invent it. Each color-coded record the band puts out is greeted with pre-release hype that promises this could be the one that recaptures the halcyon days of "Buddy Holly," and none of them ever come close. But there's something especially infuriating about The Red Album. Sure, "Pork and Beans" remains one of the band's best dumb singles and "The Greatest Man That Ever Lived (Variations on a Shaker Hymn)" is an impressive ELO-style mini-opera, but the rest of this record is dire. "Everybody Get Dangerous" -- with its Chili Peppers-aping vocals and chants of "booyah!" -- might be the laziest song in the band's whole catalog, and the less said about hyper-referential "Heart Songs," the better. The tedious back half of the record doesn't even have the decency to be trashy fun, like Cuomo's cowboy hat and mustache combo on the cover -- it's just dull.
9. Make Believe (2005)
For many Weezer fans this was the garish tipping point. This was the album that got a 0.4 from Pitchfork and launched thousands of "does Weezer officially suck now?" conversations in dorm rooms, bars, and now-shuttered Sam Goody stores across America. Removed from its bleak, Bush-era context, is the record really that bad? I'll make it easy for you: yes, it is. While in theory it's fun to hear the band mash together new wave, synth-rock, and hair metal with super-producer Rick Rubin, the execution on songs like "We Are All on Drugs,""Pardon Me," and the Billy Joel wannabe "Haunt You Every Day" is exhausting. Then again, this album also sold over a million copies, so what's the lesson here: never bet against bands willing to film a cheesy video at the Playboy mansion?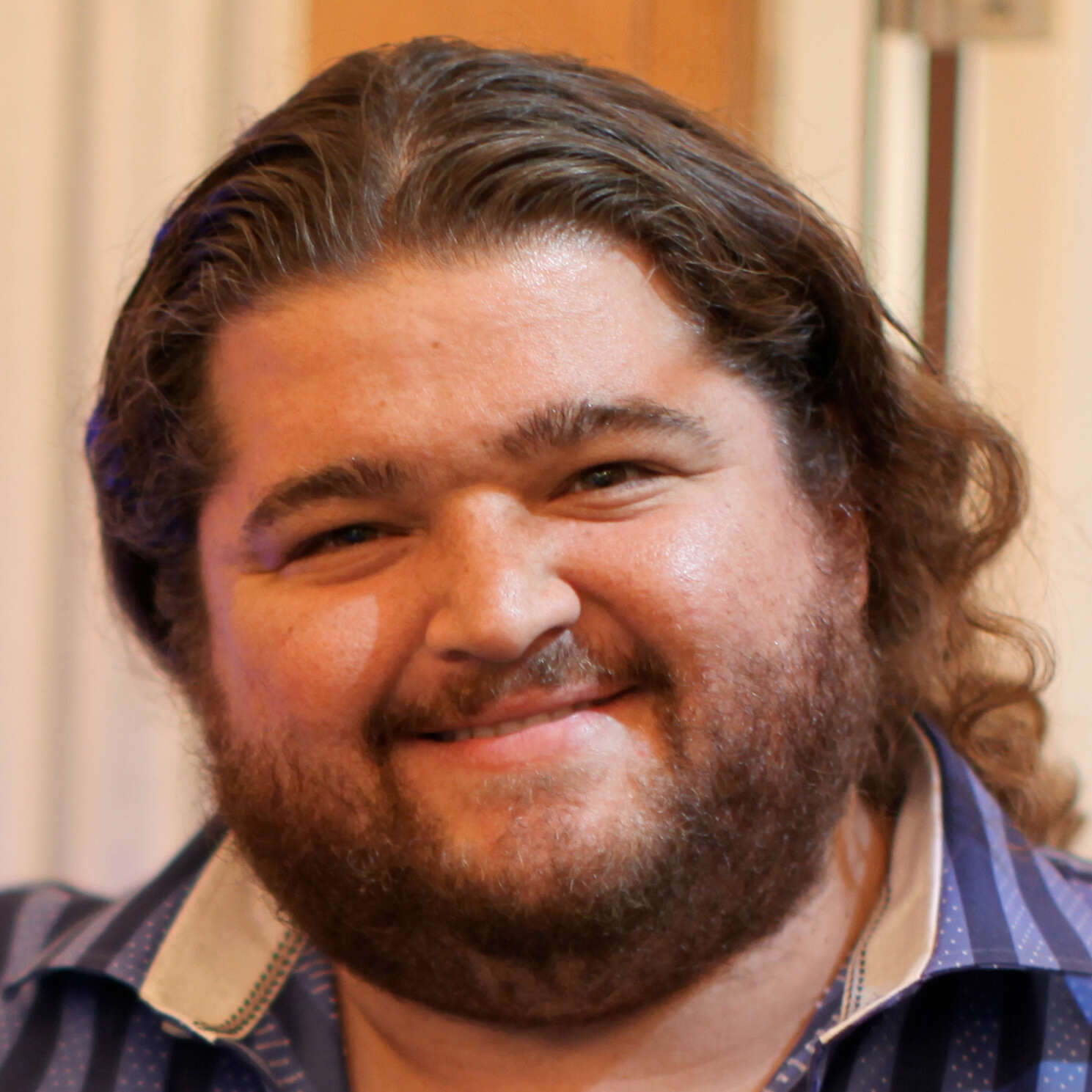 8. Hurley (2010)
Notable for being Weezer's first album for an independent label -- the band made the jump to Epitaph after years cranking out records for Geffen and Interscope -- it's not surprising that going "indie" doesn't really change Rivers' approach. Shedding the teenage dirtbag sneer of 2009's Raditude, this is still a slick affair, complete with tracks co-written with pros like Semisonic's Dan Wilson, No Doubt's Tony Kanal, Ryan Adams, Linda Perry, Mac Davis and more. It's got the maxed out rawk guitars ("Ruling Me"), the big melodies ("Hang On"), and the ridiculous sex metaphors ("Where's My Sex?") that Pinkerton loyalists crave, but it wouldn't be Rivers if there wasn't a smirk to go along with the nostalgia. Lines like "Pissing in plastic cups before we went on stage/Playing hacky sack back when Audioslave was still Rage" will either have you rolling your eyes or pining for the Lollapaloozas of yore. Personally, I think most of Hurley should've stayed on the island.
7. Weezer (The White Album) (2016)
If the mid-to-late '00s were Weezer's rebellious teen period, the last few years have been the resigned entry into adulthood. Basically, they got their shit together, bought a juicer, learned how to dress, had a few kids, and started cranking out songs with creative titles like "Thank God for Girls," "(Girl We Got) A Good Thing," and "L.A. Girlz." They know what you want and have no problem giving it to you in a familiar package. There's a workmanlike quality to Weezer's recent output, like the now 45-year-old Cuomo has gotten so proficient at crafting power-pop songs that he could do it in his sleep. It sounds like he did here.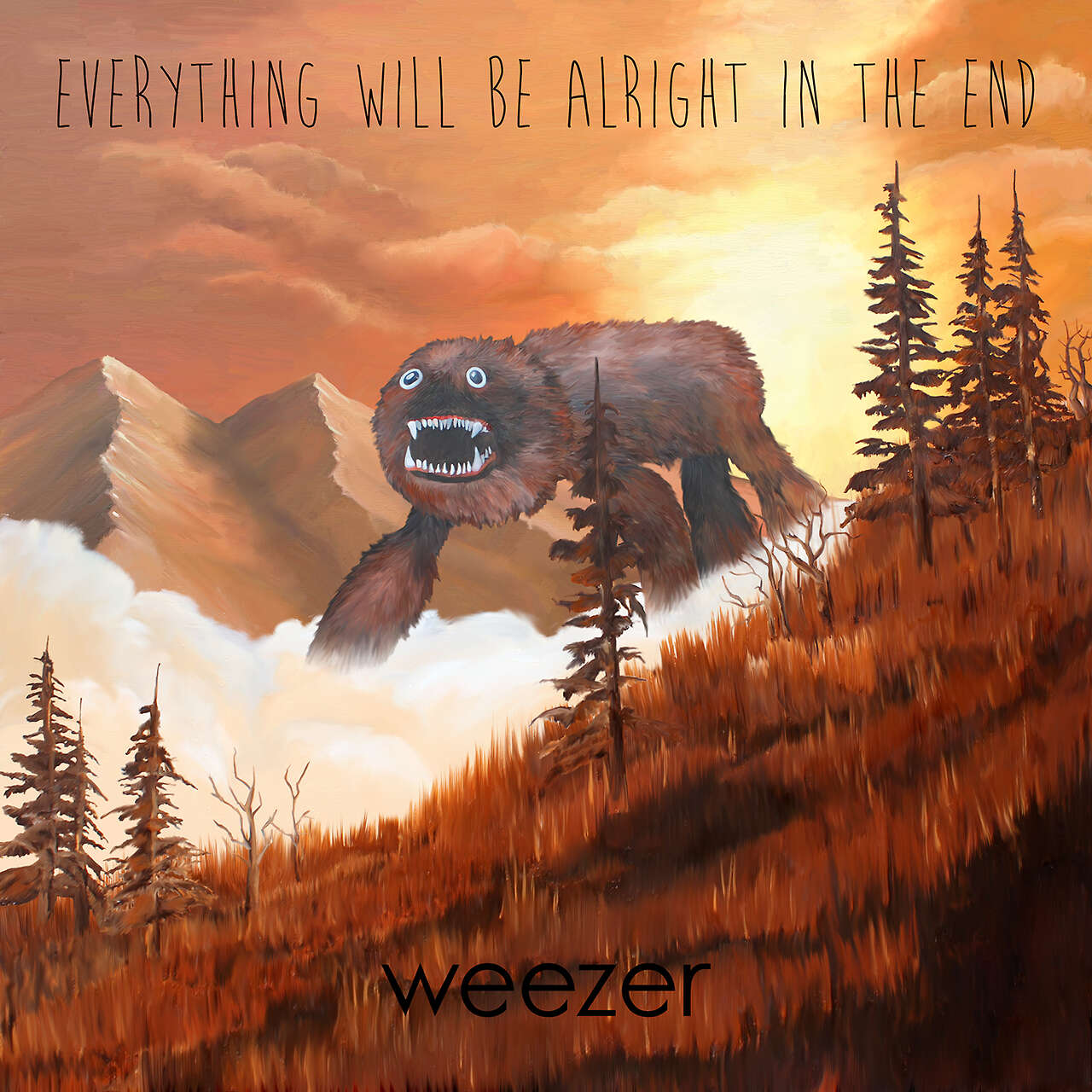 6. Everything Will Be Alright in the End (2014)
When you hear a Weezer song called "Back to the Shack" that opens with the line, "Sorry, guys, I didn't realize that I needed you so much," you have to recognize you're being fucked with a little bit. Cuomo would never return to the classic '94 sound without signalling that he knows exactly what he's doing and that he knows you know too. And, yet, songs like "The British Are Coming,""Go Away," and "Foolish Father" retain the same melodic joy as the band's Clinton-era material thanks to stellar riffs and production from the Cars' Ric Ocasek, behind the boards for the band for the first time since The Green Album. Plus, the throwback record isn't as self-conscious as its reputation suggests: it ends with a three-part prog-song suite. Because, why not, at this point?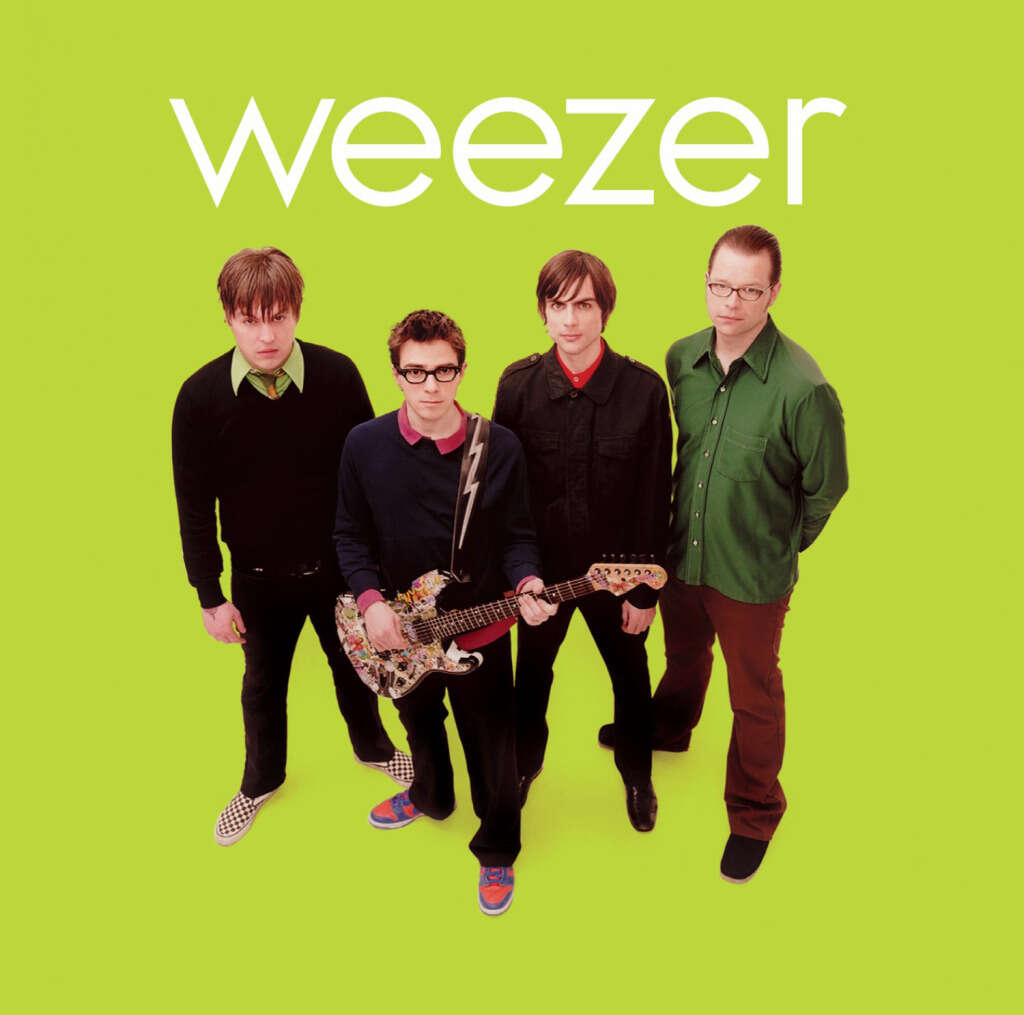 5. Weezer (The Green Album) (2001)
The first of many attempts to recapture the power-pop bluntness of The Blue Album, this record has killer singles: "Hash Pipe,""Photograph," and "Island In The Sun" will all have prominent placement on the inevitable best of album (or Spotify playlist) that kids share in the future. According to this amazing Rolling Stoneprofile, Cuomo spent the wounded years before recording The Green Album in a L.A. apartment with blacked-out windows and a disconnected phone. Oh, yeah, he had a pet gecko too. So, if there's a reason this album has a sealed-off, mad-pop-scientist vibe, that's why. It's a tight collection of pop-rock songs from a group trying (and succeeding) in getting its groove back after some years lost in the woods of Harvard.
4. Raditude (2009)
Do you like your Weezer with a side of Lil Wayne and a promotional Snuggie? Widely reviled by Weezer purists upon its release, this unapologetically goofy record now plays as the beautiful distillation of the band's post-Pinkerton cornball troll aesthetic. Unlike the actually shitty Make Believe, which is over-long and monochromatic in its approach, Raditude is short, punchy, and packed with bizarre ideas that almost work. Songs like "(If You're Wondering If I Want You To) I Want You To,""Tripping Down The Freeway," and arena-ready jock jam "The Girl Got Hot" transform this into a concept album about a horny teen cruising through a mall parking lot. It's probably the most underrated album in their whole discography. And, OK, even I'll admit the title is still pretty embarrassing.
3. Maladroit (2002)
This might be the heaviest Weezer record. Released only a year after the spry Green Album, Maladroit hurtles forward with manic heavy metal aggression. Pummeling songs like "Dope Nose" and "Space Rock" stand alongside sprawling guitar squall-fests like "Death and Destruction," enveloping you in the album's bulldozer riffage. The lyrics don't always make sense -- gems like "All the bull that people sling it doesn't matter what they sing" don't make for great high-school yearbook quote fodder -- but it doesn't matter if you listen to this record the way it was supposed to be experienced: cranked up to a deafening volume while you drive in a Ford Tempo to a part-time job you hate. Trust me. It works.
2. Pinkerton (1996)
"How stupid is it?" asks our bespectacled frontman on "El Scorcho." "I can't talk about it/I gotta sing about it and make a record of my heart." Looking back at the raw personal content in the lyrics, it's easy to see why Rivers took the initial commercial and critical failure of Pinkerton so hard. This wasn't just another Weezer album; it was a Salinger-esque blood-letting of ugly anger and desire. From the opening yelps of "Tired of Sex" to the pining-for-a-young-Japanese-schoolgirl fantasies of "Across the Sea" and the woe-is-me rejected by a lesbian plights of "Pink Triangle," this is the work of a troubled dude. For better and for worse, the band never reached these brilliant (and stupid) personal heights ever again.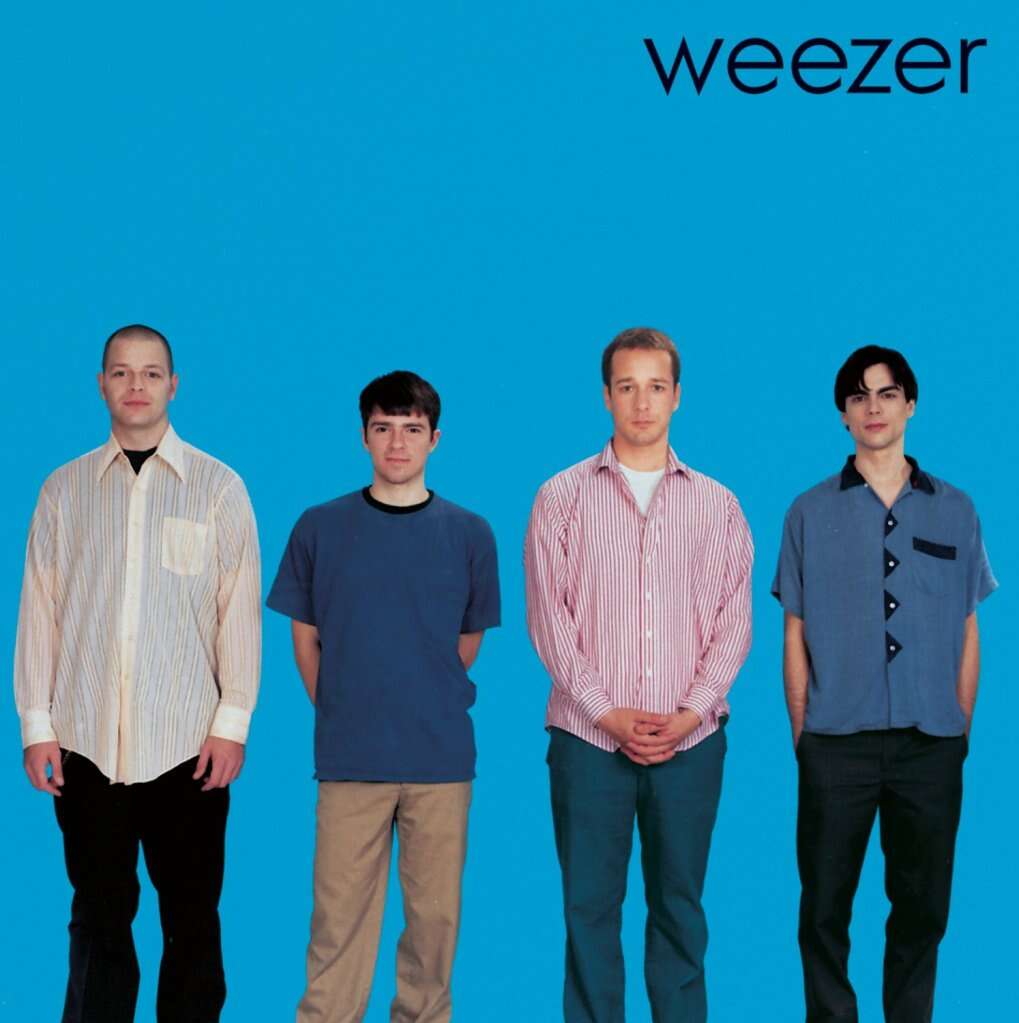 1. Weezer (The Blue Album) (1994)
Humor in rock music is really hard. If you hit your jokes (or the whammy pedal) too hard, you end up sounding like Weird Al. The levels never feel right. As a fan, you spend too much time asking, "Is this guy for real?" But, for one album, Weezer nailed it: this record is the perfect combination of irony, sincerity, and self-loathing. Songs like "My Name Is Jonas," "Say It Ain't So," and "In the Garage" revealed a scrawny, needy jumble of neurosis, and the Spike Jonze directed videos for the album gave the band a retro-slacker style that thousands of lesser groups have tried to steal for decades. Even if Cuomo had retreated to the garage forever after this record, playing D&D and meditating while watching his beard grow, this would still be the Citizen Kane of nerd-rock. It's the album that will still be making new Weezer fans 30 years from now, as long as the world keeps creating sad teens.
Sign up here for our daily Thrillist email, and get your fix of the best in food/drink/fun.
Dan Jackson is a staff writer at Thrillist Entertainment, and he's surprised he likes Raditude this much, too. He's on Twitter: @danielvjackson.