In honor of the launch of Westbrook Frames Silver Series, exclusively for JackThreads, we decided to throw down in SoHo for an equally exclusive event. There was food (lots of food), drink (custom cocktails!), A-list NBA stars, a damn pool (with water dancers!), and so much more. Ready to live vicariously? Check out these recap pics:
The venue was legendary
The event took place at the ridiculous 214 Lafayette. This place isn't your usual venue. Five floors? Check. Cozy chill spaces? Check. A DJ-helmed dance space? Check. But let's not forget…
There was a pool that Beyoncé swam in
For most, an indoor plunge pool would be enough to make a splash, but for this event, we made sure to book a space where the pool was used for a Beyoncé music video.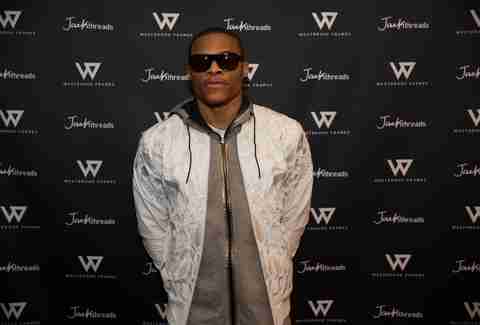 Pro athletes and celebs were out in full force
In addition to All-Star Russell Westbrook, the man behind the shades, chilling throughout this VIP event were pro names like J.T. Thomas, Gorgui Dieng, and Michael Cox.
The music was on point
Spinning tracks just for the occasion was none other than producer/DJ/creative director Virgil Abloh. This dude used to work with Kanye so he knows a thing or two about party music.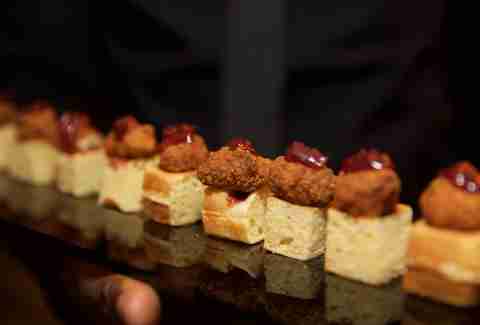 The food lived up to the occasion
To carb up for all the excitement, no expenses were sacrificed on sustenance. Killer noshables like truffle mushroom pizza, tuna tartare tacos, rib sliders, peppery filet, and chicken & waffles were making the rounds all night. And for dessert…
Dominique Ansel Bakery brought the sweets
When it comes to dessert at an event like this, we just had to go with the classy concoctions from Dominique Ansel. But rather than describing each dessert, we'll just leave these three words: "cookie shot glasses." 
Avión brought some serious drink game
Gracing the glasses were three tasty takes on Mexican classics, courtesy of Avión: a Reposado margarita, the pineapple-y Matador, and a grapefruit-tinged Paloma.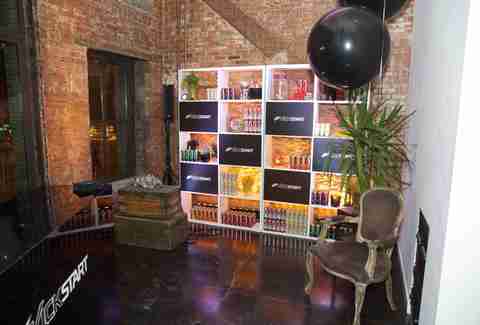 Mountain Dew kickstarted an entire floor
Of course, with all the promise of dancing and aquatic activities, there was a clear need for some delicious energy. That's why Mountain Dew Kickstart set up shop to sling their latest drinks in Strawberry Kiwi and Pineapple Orange Mango.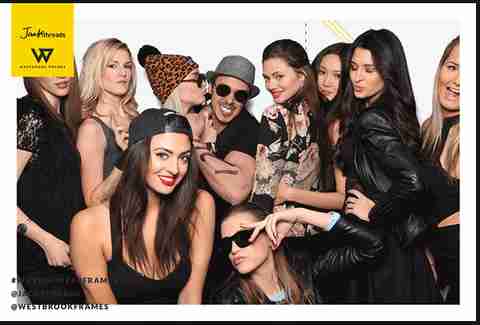 People GIFed themselves
Photobooths? Pfff, so last year. Guests here were treated to photo documentation in the form of several pictures pasted together in quirky little animations, giving you your very own custom GIFs (which is way more personal than anything a "Joffrey reaction" Google search has ever yielded).