Who Votes for The Golden Globes? This Russian Bodybuilder, Who Explains Everything.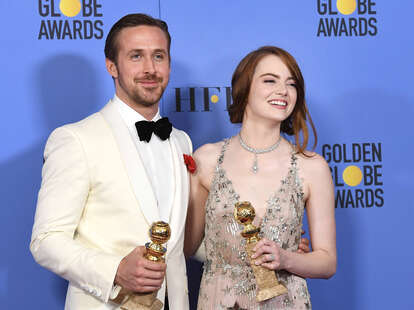 Ryan Gosling and Emma Stone at the 2017 Golden Globes

| Kevork Djansezian/NBC/Getty Images
Ryan Gosling and Emma Stone at the 2017 Golden Globes

| Kevork Djansezian/NBC/Getty Images
With the new year comes the entertainment industry's award season race, and the starting line begins with the Golden Globe Awards, airing this Sunday, January 7, 2018 at 8pm ET on NBC. Widely seen as a bellwether for the Academy Awards, the Globes are also the stodgy Oscars' fun-loving, inebriated cousin, which means there's always a wacky moment or two when someone who's downed more than a bottle of table champagne actually wins and has to give a speech.
The Globes are also notable because the nominees and winners are selected by the Hollywood Foreign Press Association, a somewhat tightlipped organization whose headcount is less than a 100 people. Compare that to the Academy of Motion Picture Arts and Sciences, which asks several thousand working industry members to nominate films and talent for the Oscars. The HFPA's small membership, plus the fact that most of its members are relatively obscure, opens the Globes up to criticism that studios, publicists, and celebrities can swing the vote with the right steak dinner, night on the town, or personal call from Brad Pitt, just to say hi and see how things are going. On the other hand, the Golden Globes are a lot of fun, and nobody seems to mind too much that the HFPA wields such power.
The HFPA is composed of foreign journalists that have established permanent residency in Southern California, work as a Hollywood correspondent for a foreign publication of "recognized standing" (though it's not clear which publications qualify), obtained endorsements from two current members (though any single member can veto a candidate), and paid an initiation fee to become a member. The group isn't set up for easy access.
To get a better sense of what being a voter for the Golden Globes entails, we talked to one: Alexander Nevsky, a Russian writer, producer, director, and bodybuilder whose new movie, Showdown in Manila, will be released in US theaters January 19, with a digital and on demand release to follow on January 23. He'll also be attending the Globes for the 15th year on Sunday, and shared some of his thoughts on the HFPA, his favorite performances, and the Russia-America rift.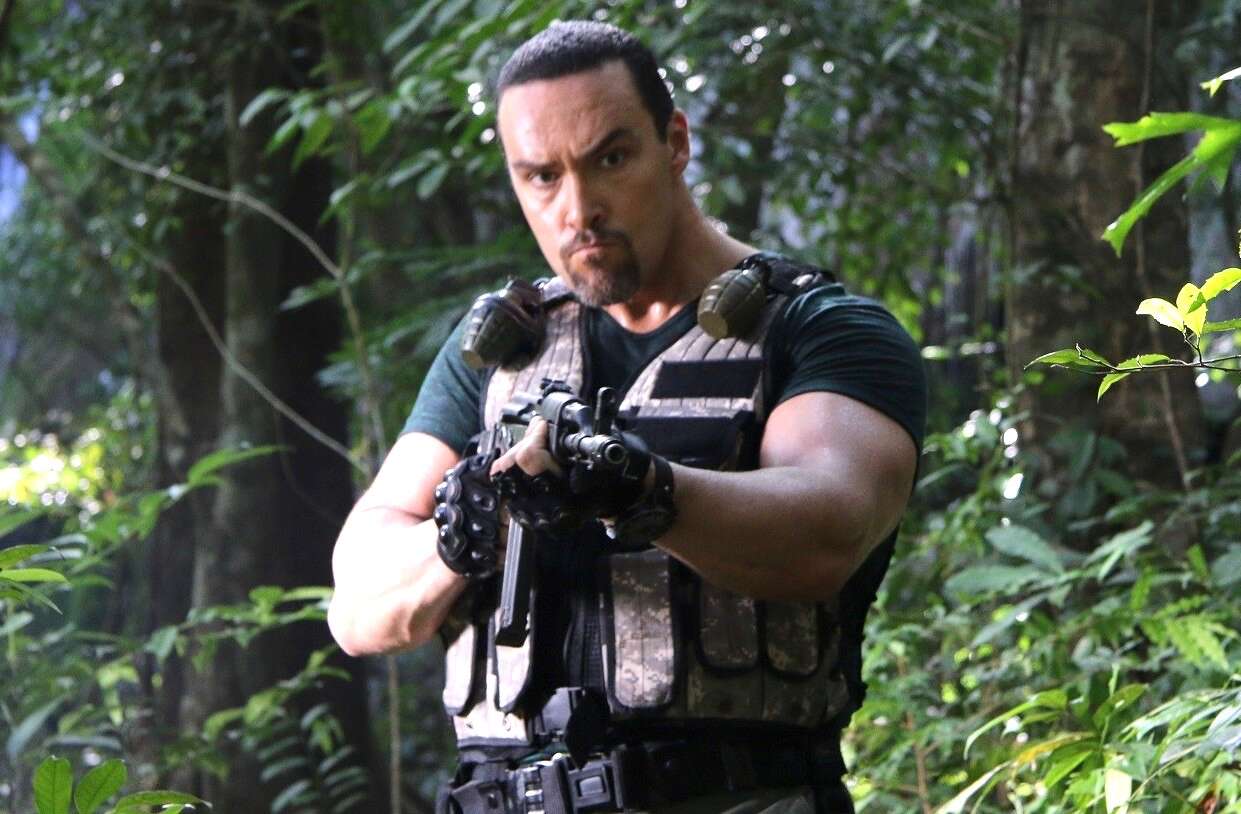 How Nevsky became a member of the HFPA
The Hollywood Foreign Press Association formed in 1943 (the same year as the first Golden Globes) as a way to ensure expatriate journalists wouldn't continue to get shut out of insider Hollywood. They've been remarkably successful in becoming insiders, though Nevsky doesn't project an air of exclusivity. He's a jovial, gregarious talker with a thick Russian accent, a product of having moved to Southern California in 1999, when he was in his late 20s, to participate in the classic American pastime of identity creation. "When I move to California in 1999," he says, "I join UCLA first and after that Lee Strasberg Theatre Institute, because it was really interesting for me to learn acting and learn English." He followed in the footsteps of his idol, Arnold Schwarzenegger; both are bodybuilders, and both have an affinity for action movies.
But Nevsky also appreciates more serious fare, describing his earliest movie-going experiences as surprisingly diverse during the Soviet regime. "I watched Arnold in Conan and I started to do bodybuilding and everything. Later I watched Oliver Stone's film, Salvador... I fall in love with Oliver Stone, I fall in love with not just commercial Hollywood, but with real Hollywood."
Three short years later, in 2002, he became a member of the HFPA. "At the time, I wrote for like biggest Russian newspaper, Arguments and Facts [Argumenty i Fakty]... thanks to Hollywood Foreign Press, I was able to join, I mean, it's kind of like a university. Of course I watch all the films, I love independent films."
What it's like to be an HFPA member
Nevsky says he still writes articles, in between acting, directing, producing, and bodybuilding, and these outside interests rule out many of the activities and outings that HFPA members enjoy. "Unfortunately I cannot spend too much time with the [other members]," he says, "because they all travel to the festivals, they have done so many meetings and press conferences. I like it, but it's hard for me because I do so many other things."
He also denies that he's received benefits from Globes nominees in an effort to win his vote. "No, nothing like that," he emphasizes, though again, he's not a typical HFPA member.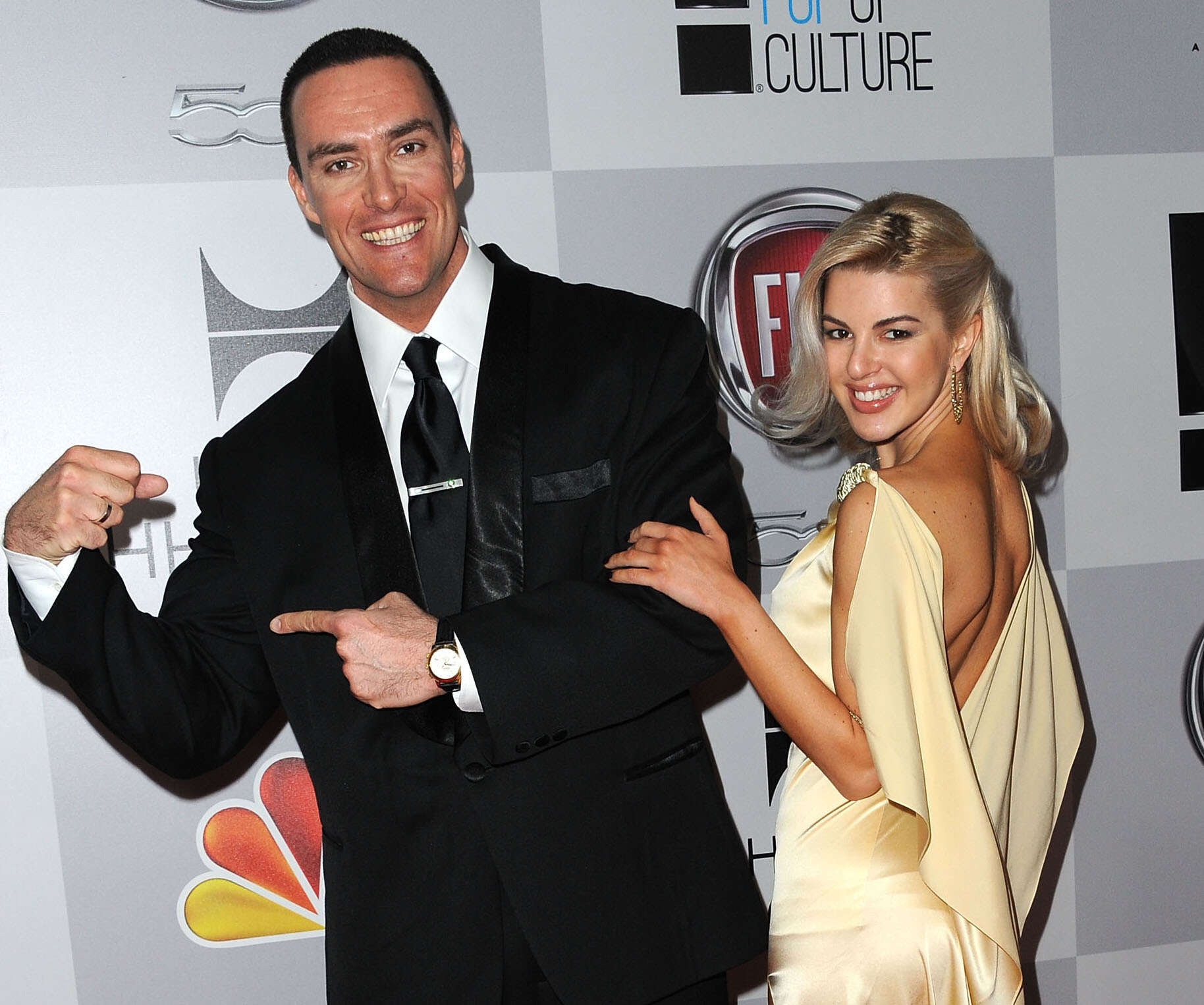 Who are the favorites at this year's Golden Globes?
Unlike years past, the 2018 Golden Globes are a wide-open competition, though Nevsky offers some insight into which direction he's leaning. He jokes, "My movies, you know, they're not really Golden Globe material, unfortunately," before continuing, "This year is really hard for me -- for foreign language film, a Russian film now is in competition for foreign language film, Loveless, and I want to support it with all my heart, but there's another film, German, In the Fade, and I don't know if you watched that one, it's unbelievable movie. Diane Kruger is unbelievable in the film."
As for the English-language selections, look for the Winston Churchill biopic, Darkest Hour, to pose a dark-horse threat for awards season, especially for Gary Oldman, who stars as Churchill. "What Gary Oldman did in Darkest Hour is unbelievable... I'm also a history fan, and I love war history -- Dunkirk, of course, because basically it's the same theme, it's just [that] Gary Oldman is my absolute favorite and Darkest Hour [is my preference] if you talk about drama.
"If you talk about comedy, I think what James Franco did with Disaster Artist, I mean, I think it's his love song to independent cinema. Because it's a comedy, but it's also a portrait of a guy who dreamed about Hollywood and made it, kind of. I understand the pressure James Franco had because it's his directorial debut.
"If you talk about TV, I love Ray Donovan. I just hope that Liev Schreiber will get his Globe, because he definitely deserve it."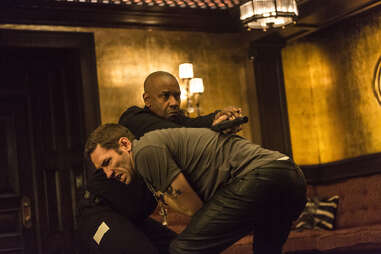 What American media gets wrong about Russians
Given that the Golden Globes are put on by the Hollywood Foreign Press Association, and Nevsky is Russian, we asked his thoughts on the current rift between America and Russia, which the press can't seem to get enough of. "In my point of view, we should try to prevent another Cold War," he says, noting that even before the current climate, American media didn't exactly paint Russians in the friendliest light.
"It's a very long flight between LA and Moscow, 13 hours, and I remember once, I watched three movies in a row. First one was The November Man, with Pierce Brosnan, and Pierce Brosnan was shooting Russians in that film. Second one was Taken 3, with Liam Neeson, and Liam Neeson was punching Russians in the face and also shooting them. The third one was The Equalizer, with Denzel Washington, and Denzel Washington was killing Russians. That was three movies in a row!"
Instead, Nevsky hopes filmmakers and writers can take time to focus on common ground and understanding in their work. "As a member of Hollywood Foreign Press, as a guy who still writes for a couple of the most popular Russian newspapers, that's also what I'm doing, that's also my mission. With my films, with my writing, with my projects, I'm trying to do it."

Sign up here for our daily Thrillist email and subscribe here for our YouTube channel to get your fix of the best in food/drink/fun.

Anthony Schneck is an entertainment editor at Thrillist. Follow him @AnthonySchneck.