What to Know About Peacock, NBC Universal's New Streaming Service
Yet another entry in the streaming wars.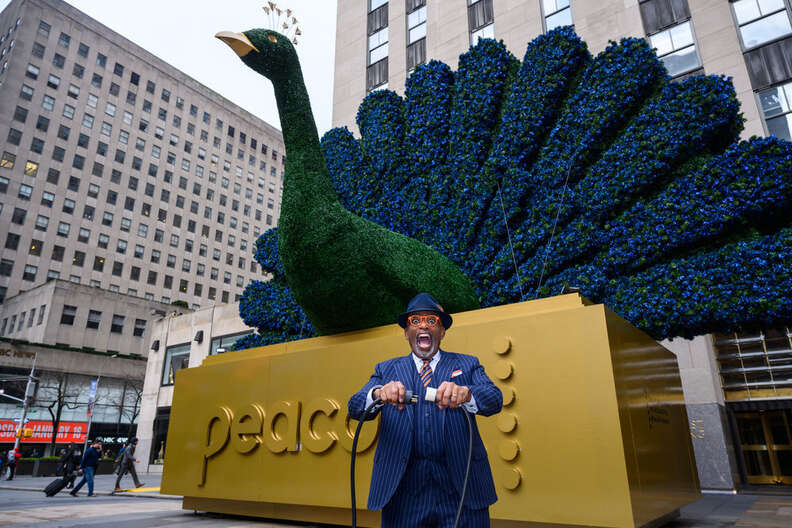 We are currently in the age of too many streaming services, and before you even had a chance to settle in with HBO Max, another one has arrived. This time it's Peacock, the service from NBCUniversal named after the network's iconic logo and not the Katy Perry song of the same name. Peacock is hoping to draw people in with its archive of new and classic NBC properties -- Law & Order, Bravo reality shows, and (eventually) The Office, for example -- but is also dishing up original programming, including some nostalgia-based reboots. Here's what you need to know about the streaming service, which launched officially on July 15.
What is Peacock?
Peacock is the new streaming arm of NBCUniversal, which will carry many shows and movies associated with NBC, Bravo, E!, Syfy, Telemundo, and USA Network, as well as shows and movies produced by Universal. Characters are indeed welcome.
When is Peacock launching?
For most people, July 15. However, if you are already a Comcast customer -- remember, Comcast owns NBCUniversal -- via Xfinity X1 or Xfinity Flex, you can already have access to a preview of the Premium tier, which will remain free once the service launches.
Is it free?
Yes! It can be, but that comes with caveats. When it officially launches on July 17, there will be a free tier where you get some, but not all of the content, and you have to watch ads. You can watch some of your favorite shows and get movies like The Matrix and Jurassic Park trilogies at no cost. You can even sample early episodes of the originals. But how to get more? Well, then you have to upgrade.
So what's Peacock Premium?
Peacock Premium is the next tier, which is currently being made available in a 7-day free trial. After that it gets bumped up to $4.99/month. With Peacock Premium you get the Peacock originals (more on those in a second) and live sports, among other goodies like a faster turnaround time on NBC's current lineup. However, you still get ads.
What if I really don't want ads?
If you want everything and hate ads you can get it all ad-free for $9.99/month.
Is it really called Peacock?
Yes, NBCUniversal decided to name their service after the flightless bird that's served as a logo for the network. It is basically directly out of a 30 Rock joke. ("Kenneth, it's 'we peacock comedy.' You say the peacock.")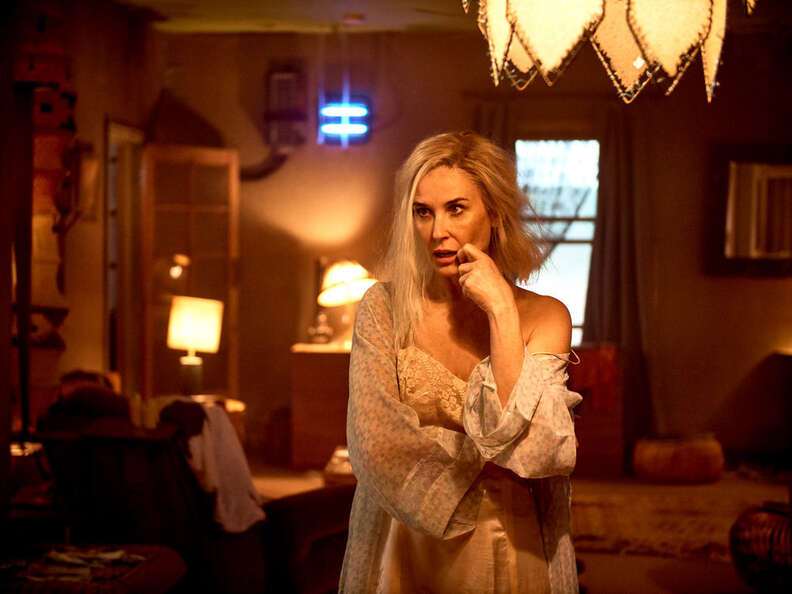 What TV shows and movies will be on Peacock?
Eventually a mix of legacy programming and original series. Unlike, say, Quibi, this service has an enormous archive of beloved shows and movies that NBCUniversal hopes will be reason enough to sign up. With Peacock, you'll have access to a library that includes 30 Rock,Parks and Recreation, all the Law & Order you could possibly want, Friday Night Lights, various Bravo trash, and Leave It to Beaver. Currently airing series, like all the NBC late night offerings, will (counterintuitively) stream earlier in the evening on Peacock Premium. As for movies, there's the whole history of Universal films, but options will be slightly more limited at the start. You'll get the Jurassic Park movies, Schindler's List, and Shrek off the bat, but you'll have to wait for any of the Fast and Furious films or the Bourne trilogy. There's also a whole Nicolas Cage section.
What about The Office?
Yes, The Office will eventually depart Netflix next year for its new home on Peacock. Will the Office crazed Gen-Zers follow?
What originals will be on at launch?
Peacock is rolling out its originals slowly, starting with just a few in each category. It's opening with two dramas: An adaptation of Aldous Huxley's Brave New World starring Demi Moore and erstwhile Han Solo, Alden Ehrenreich, and The Capture, described as a "conspiracy thriller" with Brits Callum Turner and Holliday Grainger. In comedy, David Schwimmer is back under the wings of the flightless bird with Intelligence, about an American NSA agent who joins the Government Communication Headquarters in the UK. Then there's a Psych movie that's a sequel to the other Psych movie that exists. There will be two sports programs: A docuseries about everyone's favorite swimming dumb-dumb Ryan Lochte and another about racetracks co-hosted by Dale Earnhardt Jr. If you have kids, you can look forward to a new an animated show about teen Cleopatra who time travels into space.
Are there more originals down the pipeline?
Of course! Peacock has already released trailers for a couple of them. The most intriguing is Angelyne, which stars Emmy Rossum as Angelyne, a Los Angeles celebrity, famous for posing on sultry billboards and driving around in her hot pink car. The service is also banking on nostalgia by churning out two (unnecessary) reboots. Get ready for both Saved by the Bell and Punky Brewster 2.0. Further down the road, there will be a miniseries called Dr. Death, starring Jamie Dornan and Christian Slater, based on a Wondery podcast about a murderous brain surgeon, and a Battlestar Galactica reboot from Mr. Robot's Sam Esmail.
Need help finding something to watch? Sign up here for our weekly Streamail newsletter to get streaming recommendations delivered straight to your inbox.