It's a question humans have asked themselves since the dawn of time: What should I watch tonight? For centuries, answers have included the stars, fire, sunsets, gladiatorial death matches, and so on.
Then TV came along and answered the question so successfully that the options became overwhelming. So we've simplified your life by picking out the best thing to watch every night this week, helping you avoid the paralysis of never-ending Netflix scrolling.
Monday, June 19: Celebrate Juneteenth with Ken Burns' The Civil War
Where to watch it: Stream on Netflix
The end of the Civil War didn't mean the immediate end of slavery; Texas only freed slaves in the state on June 19, 1865, now commemorated with the holiday Juneteenth. Peerless documentarian Ken Burns recounted in his signature style the bloody war that led to emancipation, so start your week with the slow lilting of history playing out in archival photos and expert talking heads.
Tuesday, June 20: Tap into childlike wonderment with Disney's Moana
Where to watch it: Stream on Netflix
Disney carefully guards the release of its original animated features, so jump on Moana as soon as it arrives on Netflix. There will be song, dance, and The Rock singing. And there's plenty more Disney if you can't satisfy your need to stream.
Wednesday, June 21: Start summer off right with The Endless Summer
Where to watch it: Stream on Netflix
Don't you wish summer could just last forever? Instead of getting outside to enjoy the solstice, watch this classic 1966 surfing documentary about a couple of guys who lived the dream.
Thursday, June 22: Gawk at Mike Myers' bizarre British gameshow host character on The Gong Show
Where to watch it: Watch on ABC at 10pm ET
Mike Myers is definitely not the host of ABC's reboot of The Gong Show. Tommy Maitland, a British hosting vet, is. Whatever the hell is going on here, it's worth a look to generate some theories about what has been happening with Mike Myers in the past several years.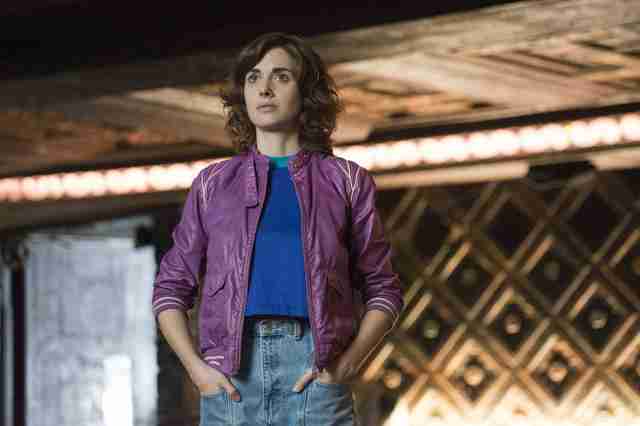 Friday, June 23: Get your '80s wrasslin' on with GLOW
Where to watch it: Stream on Netflix
Produced by Jenji Kohan (Orange Is the New Black), this Netflix original traces the origins of mid-'80s female wrestling league Gorgeous Ladies of Wrestling. Star Alison Brie's tour-de-force performance as a down-on-her-luck actress who turns to body-slamming and glam is surely the highlight of this show.
Saturday, June 24: Watch the original The Beguiled
Where to watch it: Stream on HBO Go and HBO Now
Director Sofia Coppola returns to theaters this weekend with The Beguiled, which puts Kirsten Dunst, Colin Farrell, and Dakota Fanning in a Civil War melodrama. Go back and check out the original 1971 version, starring Clint Eastwood, to see how the two stack up.
Sunday, June 25: End the weekend with the season finales of Silicon Valley and Veep
Where to watch it: Watch on HBO at 10/10:30pm ET, or Stream on HBO Go and HBO Now
Two of the funniest shows on television wrap up their seasons on the same night. Sundays won't be the same without Selina Meyer or Erlich Bachman.
Sign up here for our daily Thrillist email and subscribe here for our YouTube channel to get your fix of the best in food/drink/fun.