What to Do During the 'Hateful Eight' Intermission
Come January, Quentin Tarantino's The Hateful Eight will play in two theatrical formats: a single, two-and-a-half-hour cut and a beefier, three-hour version. The latter, dubbed the "Roadshow" version, includes a musical overture and 12-minute intermission a few minutes past the halfway mark.
Hateful's intermission is a throwback to the days of Gone with the Wind, Ben-Hur, and 2001: A Space Odyssey, when movies ran long and audiences weren't binge-ready. These days, with studios delivering most of its popcorn entertainment in about two hours, the intermission has gone the way of the affordable movie snack: the last Hollywood offering to feature a true intermission was the 219-minute Civil War movie Gods and Generals back in 2003. Tarantino intends his Western whodunnit to be more of a time machine than mere homage to old cinema.
While Tarantino's heart is in the right place, that 12 minutes might seem like an eternity to some modern movie-goers. Here are some things you might consider doing during that time:
2. Complete six Cruis'n World races in the movie theater's arcade.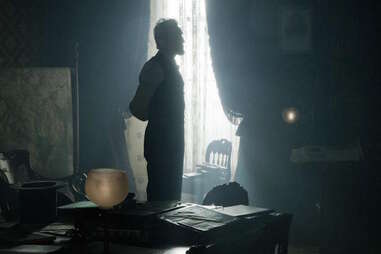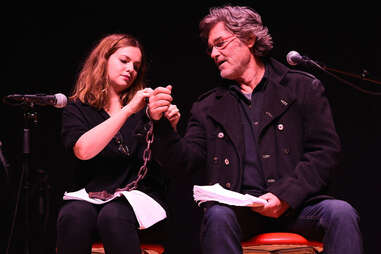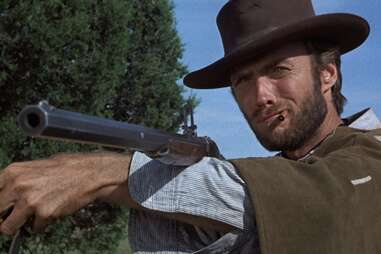 Then go finish the movie. Only an hour and a half left.
Sign up here for our daily Thrillist email, and get your fix of the best in food/drink/fun.
Follow the Thrillist Entertainment Editors on Twitter @ThrillistEnt.