Recommended Video
This Pop-Up is Serving Real-Life Bob's Burgers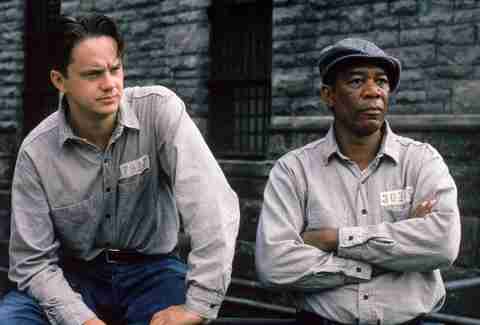 Highlights
Apollo 13 (leaving 4/1)
Ron Howard's Oscar-winning docudrama is a calculated disaster movie rooted in scientific fact. There's no need to overdramatize the events of NASA's only aborted moon mission: as soon as the explosion goes off in that suffocating space capsule, the vacuum of expanse threatens to rip every ounce of life out into its great expanse. "Houston, we have a problem" is putting it lightly. Jim Lovell (Tom Hanks), and his pilots Jack Swigert (Kevin Bacon), Fred Haise (Bill Paxton), and Ken Mattingly (Gary Sinise) jump into action, coordinating with Ground Control, using every trick in the playbook, praying for their lives, and giving audiences one exhilarating portrait of perseverance.
Caddyshack (leaving 4/1)
This golf-oriented Harold Ramis comedy served as a hilarious vehicle for Chevy Chase and Rodney Dangerfield in their prime. Factor in Bill Murray, arguably at the height of his shit-disturber phase, waging war against flowers and a dancing gopher, and this one is an absolute classic.
The Shawshank Redemption (leaving 4/1)
This classic film adaptation of a Stephen King story tracks one man's lifetime prison sentence for a crime he didn't commit. Andy (Tim Robbins) keeps his head up despite his predicament, and overcomes the odds of life in the slammer with help from his buddy Red (peak Morgan Freeman). A tale of inspiration and, of course, redemption for the ages.
The Prestige (leaving 4/21)
Director Christopher Nolan (The Dark Knight, Inception) makes movies that are designed to be puzzled over. The Prestige, Nolan and his Westworld-co-creating brother Jonathan's adaptation of Christopher Priest's novel of the same name, might be the enigmatic filmmaker's most emotionally rich and narratively satisfying brain-teaser. Hugh Jackman and Christian Bale play rival magicians in 19th-century London, and while the idea of Batman facing off against Wolverine in top hats is certainly the draw, you'll keep coming back to marvel at the art direction, the plotting, and the pure joy of getting fooled again.
Exit Through the Gift Shop (leaving 4/22)
The mysterious Banksy earned an Oscar nomination for his documentary about fellow street artist Thierry Guetta, aka Mr. Brainwash, and to this day it's still debated whether or not the whole thing was made up. Either way, Exit Through the Gift Shop is still an important and quite hilarious peek behind the curtain of the art establishment and what a sham it is.
Everything else
Leaving 4/1
30 Days of Night
88 Minutes
Ace Ventura: Pet Detective
Ace Ventura: When Nature Calls
American Pie
American Pie 2
Apollo 13
Batman
Batman & Robin
Batman Forever
Batman Returns
Caddyshack
Charlie and the Chocolate Factory
Cool Runnings
Death Sentence
Dolphin Tale
Eagle vs. Shark
John Mulaney: New in Town
Never Let Me Go
Set Up
Small Soldiers
The Dukes of Hazzard
The Men Who Stare at Goats
The Pursuit of Happyness
The Shawshank Redemption
The Whole Nine Yards
Wild Wild West
Leaving 4/3
Starry Eyes
Leaving 4/5
The Hallow
The Nightingale
Leaving 4/12
The Emperor's New Clothes
Leaving 4/15
Happy Tree Friends
Leap Year
Leaving 4/16
Son of God
Leaving 4/17
Z Storm
Leaving 4/20
The Exorcism of Molly Hartley
Leaving 4/21
The Prestige
Leaving 4/22
Exit Through the Gift Shop
Leaving 4/26
Kung Fu Panda 3
Leaving 4/27
Begin Again
Sign up here for our daily Thrillist email and subscribe here for our YouTube channel to get your fix of the best in food/drink/fun.