Complaints to the FCC Reveal What People Hate Most About 'Game of Thrones'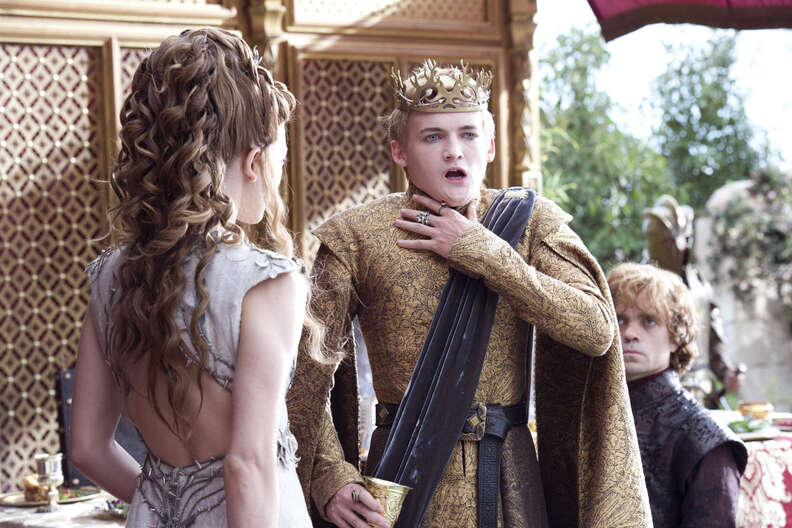 'Game of Thrones'

| HBO
'Game of Thrones'

| HBO
As we barrel toward the final season of Game of Thrones, one can't help but look back fondly on the shock, awe, theorizing, and passion the HBO show's best episodes have inspired in viewers over the years. Well, not everyone remembers GoT fondly: The full range of those emotions are on display in the complaints people have lodged against the series to the Federal Communications Commission, the government agency responsible for regulating broadcast TV and other types of communication.
"This television program is a scourge and a menace, and is actively degrading every aspect of discourse, morality, and culture for all of us," one individual complained to the government agency in May 2016, according to 65 pages of documents obtained by Thrillist through a Freedom of Information Act request filed January 28. Some of the anonymized complaints read like amateur reviews of Thrones' artistic decisions, and unrelated comments that mention the show by name run the gamut -- either flagging concerns about accessibility issues in its broadcast, or comparing it to other series. One entry, strangely, references LeBron James' penis.
Thrillist's request captured complaints filed between January 1, 2014, and February 1, 2019, due to the FCC's policy of purging records that linger for more than three years after the case is closed. (We're not the first to do this. MuckRock put in a similar request more than three years ago, and some of our findings overlap.) The FCC sent us the documents with its standard disclaimer that "a complaint or comment does not necessarily indicate any wrongdoing." Also, though these complaints were made to the FCC, it doesn't really have the authority to crack down on HBO or other cable channels for the content of Game of Thrones, which means a lot of these complaints amount to piss in the ocean and are, for the more ridiculous of them, pretty funny.
We've presented some of the most entertaining complaints lodged to the government agency below, all of which are [sic]. You can read the full trove in PDF form here.
Mid-episode streaming errors really tick off viewers.
The vast majority of complaints come from folks making sometimes-heated cases to the FCC that their service was either interrupted mid-watch or that their provider is somehow screwing them over. Sometimes this happens at the least-opportune moments, as was the case with an Xfinity TV Go customer whose feed allegedly stopped 40 minutes into the Game of Thrones Season 5 finale, "Mother's Mercy" -- the show's most-watched episode when it first premiered -- when Cersei Lannister made her walk of atonement to a chorus of "shame!" According to the FCC record, this person wound up spending 20 minutes on the phone with a cable representative who wasn't able to resolve the problem.
"I pay for on-demand service and expect to be able to watch at my convenience, not when Comcast chooses to let me watch," the person from Alameda, California wrote. "Furthermore, there is a notice that this episode will not be available after 6/23/15, so if Comcast cannot resolve the issue before then, I will not be able to watch the episode even when they do fix the issue."
Streaming, downloading, and broadcast issues didn't stop with mid-episode cutouts. "There is no reason that I would have to reset & unplug my cable box TWICE only for the season finale to STILL not play," wrote another Comcast/Xfinity customer from Antioch, Tennessee, in 2016. "As I type this my episode of Game of Thrones is still not playing after trying multiple times," they said, adding they would not be renewing their $160/month cable and internet service.
Complaints like this run on and on in the documents, some for several pages that cut off abruptly, presumably due to character count limits in the FCC's systems. Comcast and Xfinity pop up several times in the documents, but so do AT&T, Verizon, DirecTV, Cox, and other providers. You are not alone in your hatred of your cable company.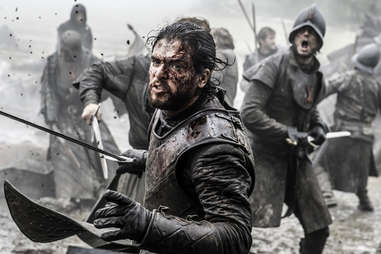 Lots of people hate how gross 'Game of Thrones' is.
The funniest complaints tend to be the ones coming from people who seemed to have forgotten that we're talking about an HBO show full of profanity, nudity, and violence. Since the FCC has little to no regulatory power over HBO and other cable channels, the technical term for complaining about this is showing your ass.
"[Game of Thrones] showed open homosexual perverted sex acts," an individual from Henderson, Nevada homophobically whinged. "Why is it they are not required to notify the viewer in advance of such acts?"
Others pleaded with the FCC to censor the show, taking issue with its handling of sensitive topics, and claiming its fictional world glorifies the reprehensible acts its characters commit. "FCC, people pay for all services," an individual from Ft. Washington, Maryland said. "Game of Thrones should not be allowed at all because of rape and child molestation. It is not educational, it is sensationalized cruelty." If you are watching Game of Thrones for "educational" purposes, you might want to rethink your curriculum.
One commenter called the show immoral, obscene, and indecent, and called for legal action to be taken against Game of Thrones' production and creative teams: "The creators of the show and network should be punished or fined to the fullest extent of the law, and the show should be banned from broadcast in any form."
They didn't stop there: "If possible, viewers of the program should also be penalized or removed from exposure to the remainder of moral society." So, basically, concentration camps for anyone who watches Game of Thrones. What a charitable and sane solution!
Several of the most aggressive commenters seem to assume they are above reproach. Here's how the Ft. Washington complaint ends: "There are still people out there who are not warped and perverted. Please help US, not the shock jocks that are out to offend for fame and fortune. Those people are not the emotionally mature -- WE are. Please help us, not them. Thanks for taking the time to read my message. Have a good week!" How polite of this person to thank the FCC official for their time.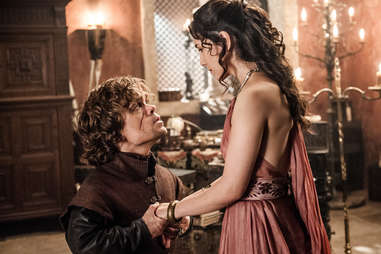 Some viewers generally complain that 'GoT' is indistinguishable from porn.
Even leaving aside hateful and homophobic comments, there's a specific and persistent undercurrent of insecurity around portrayals of sexuality in the complaints. Granted, Game of Thrones makes ample use of gratuitous nudity. Invariably, these complainers believe the FCC should play a role in policing it.
"As the FCC has softened it's stance on profanity the various outlets are inundating the viewers with more, and becoming more vulgar and more risqué," a viewer from American Canyon, California complained. "Game of Thrones appears more like porn as both men and women are shown totally naked and appearing to be having sex -- all exposed."
"Please try harder to protect our young ones from unnecessary exposure in television, music, and the internet," that same individual wrote. "I believe it is your job to manage the content which has seemed to have created a free for all." Pretty sure that when Franklin Roosevelt signed the Communications Act of 1934, which created the FCC, no one said, "Finally, someone will manage the content!"
Some folks, on the other hand, want to watch Game of Thrones in all its horny glory. They just keep getting jammed up by lousy glitches in content filtering systems. One person complained that the system Frontier Communications uses to filter content kept misclassifying Thrones as porn.
"Their filtering content doesn't make any sort of differentiation between hardcore pornography and TV-MA," the Frontier customer from Fort Worth, Texas complained. "So the paying viewer is suddenly confronted with their HBO being almost entirely blocked, because the filter doesn't see an difference between Game of Thrones and porn, between Late Night with John Oliver and porn.... The networks on my guide I have issue with are called Brazzers, Playboy, RKTV, and Arouse."
All this sustained pearl clutching over a premium cable channel's fantasy show about dragons, ice zombies, medieval deep state conspiracies, and incest is something else.
Among the valid concerns: inconsistent (or nonexistent) subtitles.
Not all these complaints are frivolous and bigoted nonsense. Several of the comments righteously called out HBO and its streaming and broadcast partners' commitment to accessibility for the deaf and hard of hearing. Multiple complaints pointed out issues and problems with subtitle and closed caption inconsistencies. These are different from whining about artistic content that the FCC can't control anyway. The complaints are about who can watch this show comfortably and who can't -- and the unfair ways that plays out.
"Game of Thrones: Inside the Episode is not captioned when viewed on their HBO GO platform after every episode of Game of Thrones. This is shown on TV in its entirety with captions," one viewer from Rochester, New York wrote in 2016, calling it a violation of the 21st Century Communications and Video Accessibility Act, which expanded the rules for closed captions on TV and the internet.
"I have tried contacting HBO about this but their statement was that 'they do not caption content that is less than ten minutes long,' which is unacceptable and is not a valid exemption from CVAA," they said. "As a deaf consumer I am unable to access the information shared in these segments."
The issue came up again on other platforms. "HBO programs available through Amazon Prime streaming video service are incomplete and out of sync with programs," a fan from Kenneth City, Florida complained. "The subtitles start during the preview for a different TV show," another from Burien, Washington wrote of Amazon's HBO offering.
"I have a Samsung TV and cannot get closed captioning for my hard of hearing husband on HBO Now with our Samsung TV," a fan from Palm Harbor, Florida wrote. "I've heard that this is an issue known to both HBO and Samsung but nothing is done and each blames the others. Would you please look into this so that people with a hearing disability can watch this programming?"
'Game of Thrones' commercials airing on channels that aren't HBO really seems to bother some people.
Not all complaints about Game of Thrones were about its presence on HBO. The FCC does have jurisdiction over broadcast channels, which occasionally air commercials for the show.
"They showed a clip of a man being speared through by a sword, which came out bloody on the other side of the man's body," a viewer from Palos Verdes Estates, California wrote of a commercial that aired not on HBO, but on the local station KABC. "While that content may be appropriate for HBO, it's not for a broadcast network."
Another viewer took issue with a joke made about Game of Thrones during the 2016 Emmy Awards, which is broadcast during primetime. The title of the complaint was "Emmys on ABC 'masaturbating!!!!???'"
Here's the full text of the complaint from Allison Park, Pennsylvania: "This is prime time content and they are talking about masturbating to the game of thrones TV show in the monologue. Prime time TV has hit a new low."
Along the same lines, several of the complaints referenced shows that are "not Game of Thrones" or "not HBO" but feature content those viewers found overly explicit or otherwise objectionable. Other shows cited by commenters were Gotham, The 100, Notorious, How to Get Away With Murder, and Emerald City. (To be fair, the description in the Emerald City complaint could just as easily describe a Thrones scene: "A witch has an orgasm in the middle of a brothel. I mean this is local television not HBO.")
LeBron James' "tallywacker" is... something else.
Titled "LeBron's Junk," the wildest complaint in the set came from Sharon, Massachusetts and scrutinized ABC's airing of Game 4 of the 2015 NBA Finals, specifically the infamous moment Lebron James's penis showed up onscreen for a split second -- a moment watched by an estimated 18.5 million viewers.
"The camera had a close up on LeBron James, who was adjusting his shorts, and then pulled down his boxers and the camera had a close up of his tallywacker," the individual described to the FCC. "This is the type of stuff I would expect from Game of Thrones, but not from the American Broadcasting Channel."
It'd be one thing if they left it at that, but here's how the complainant wrapped up the comment: "At least I now know that I am bigger than the purportedly 'biggest' star in the NBA…"
Whatever. Valar morghulis, buddy.