A Porn Site Will Make Brendan Dassey's WrestleMania Dreams Come True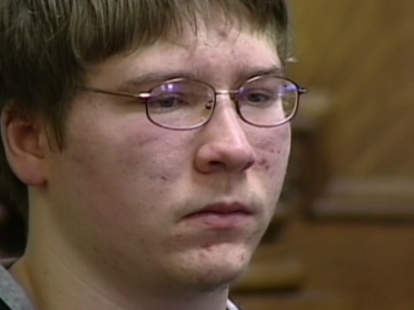 Before he was imprisoned, Brendan Dassey really wanted to watch WrestleMania 22. Years later, after having his conviction overturned, the Making a Murderer subject might get to do something even better: attend WrestleMania 33.
Viewers of Netflix's popular docu-series might recall that Dassey is a big WWE fan. There's a gut-wrenching scene in Making a Murderer's fourth episode that features audio from a phone conversation between Dassey and his mother, Barb, about just that:
Brendan: April 10th is WrestleMania.
Barb: Your dad's taping it.
Brendan: Yeah, but I don't get to see it. 
Barb: When you come home you can.
Brendan: Yeah, when's that gonna be? Next year? 
On Monday, the pornographic streaming site xHamster announced that it has been working with Dassey's family to send Brendan, who began serving a 41-year prison sentence in 2007, to the massive WWE event. The next Show of Shows is set for April 2, 2017, at Orlando's Camping World Stadium. Recently released court records suggest that the 26-year-old Wisconsin resident could be a free man in roughly 90 days.
Dassey's attendance has yet to be confirmed, but the deal is on the table, waiting for his approval (and, obviously, prison release). "We have been in talks with family and they are more than thrilled that Brendan will get this opportunity after so many years of heartache and injustice," xHamster wrote in a press release. "We are waiting on a response from Brendan and we know he will be thrilled that he is going to WrestleMania when he gets out."
Sign up here for our daily Thrillist email, and get your fix of the best in food/drink/fun.
Sean Fitz-Gerald is a staff writer at Thrillist Entertainment and is never ready to rumble. Find him on Twitter: @srkfitzgerald.