Y'all need to know one thing: Yankees don't know anything about the South. They're not from around here, bless their hearts. [Editor's Note: A Yankee wrote those sentences using stereotypical phrases he doesn't actually understand.] And yet, some Yankees, like Anthony Bourdain and Seinfeld, have formed some insightful opinions on their Southern neighbors; here are the nine most interesting quotations we could find.
"You know how old people drive? They drive slow, they sit low. That is their motto. The state flag of Florida should just be a steering wheel with a hat and two knuckles on it."
-- Jerry Seinfeld, comedian from New York City
"There's so much in the South to be proud of -- why can't there be peach cobbler flags? I wouldn't be mad at that."
-- Larry Wilmore, comedian currently living in New York City, on why the South should drop the Confederate flag
"You know, as a New Yorker, the American South is as foreign a land to me as, well, Singapore. Oh wait a minute, I actually know Singapore a lot better than my own country. Particularly this part of the country."
-- Anthony Bourdain, chef & TV host from New York City, in a No Reservations episode in South Carolina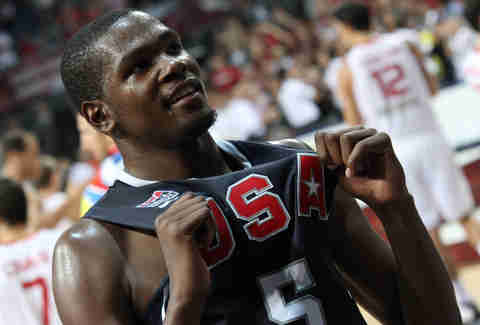 "It's quiet. People give you your space. It reminds me of being at Texas. Coming from Maryland, and [sic] area where there's a lot going on, a lot of traffic, big buildings, you need to come down here and slow down a bit in Oklahoma City. Going around to Lubbock, Texas, College Station, small towns like that in college, it
 kind of got me used to living in Oklahoma City."
-- Kevin Durant, basketball player from Washington DC, on Oklahoma City
"There's also way too much religion in the South to be consistent with good mental health. Still, I love traveling down there, especially when I'm in the mood for a quick trip to the thirteenth century."
-- George Carlin, comedian from New York City
"I had some of the worst times of my life here, and I found salvation here."
-- Trent Reznor, musician from Pennsylvania, on New Orleans
"The great state of Texas having no income tax contributed to both of these signings. It really allowed us to compete with states whose income tax really made a difference in the net earnings of these players. Let's just get that on the table. I had to give kudos to the wonderful state we live in."
-- Mark Cuban, Dallas Mavericks owner from Pennsylvania, on signing DeAndre Jordan and Wesley Matthews to the Mavericks (after which Jordan re-signed with the Clippers, oops!)
"We got out of the car for air and suddenly both of us were stoned with joy to realize that in the darkness all around us was fragrant green grass and the smell of fresh manure and warm waters. 'We're in the South! We've left the winter!' Faint daybreak illuminated green shoots by the side of the road. I took a deep breath; a locomotive howled across the darkness, mobile-bound. So were we. I took off my shirt and exulted." 
-- Jack Kerouac, author from Massachusetts, in On the Road
"You can say a lot of bad things about Alabama, but you can't say Alabamans as a people are unduly afraid of deep fryers. In that first week at the Creek, the cafeteria served fried chicken, chicken fried steak, and fried okra, which marked my first foray into the delicacy that is the fried vegetable."
-- John Green, author from Indianapolis, in Looking for Alaska
Lee Breslouer is a senior writer for Thrillist and would like to visit Kentucky again when it's not 3,000 degrees outside. Follow him to heat stroke at: @LeeBreslouer.