Movies You Can (Legally!) Watch for Free on YouTube
As great as it is to have a zillion video-streaming options (Netflix! Hulu! Seeso!), subscription fees for all those different platforms add up. So it's our duty to point out one you're likely overlooking that won't cost you a cent -- as long as you already have an internet connection and a device capable of connecting to it, that is.
YouTube isn't just for Vine compilations and viral videos anymore. The OG streaming platform hosts an insane number of movies you can watch at no cost -- some more legal than others, admittedly. In addition, the site has a section for movies you can buy or rent. So the next time you're in a movie slump and want a free way out, give some of these a try.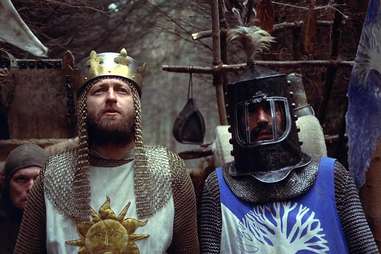 Everything else
Many other movies are available to stream for free on YouTube, but we can't fully recommend them to you because they could be in violation of copyright laws. We can, however, point you to the intrepid Redditors who discover these not-entirely-legal movies before they're taken down. You may be able to find titles like Senna, Monty Python and the Holy Grail, and Alfred Hitchcock's Notorious, as well as French New Wave director Jean-Luc Godard's classic Breathless, plus his films Viver a Vida and Bande a Part. Browse responsibly.
Sign up here for our daily Thrillist email, and get your fix of the best in food/drink/fun.
Follow the Thrillist Entertainment editors on Twitter @thrillistent.